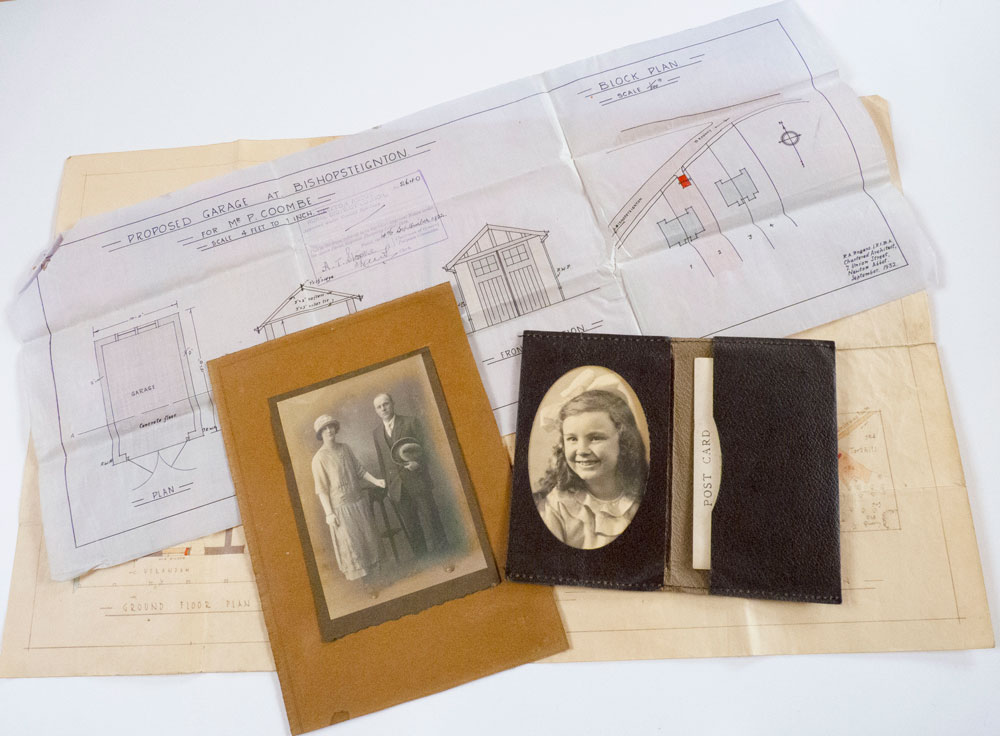 Bishopsteignton Heritage are continually striving to compile an archive of images, documents and other items of importance and interest to the community. We store this information both physically in our archive at the Hub and / or digitally in our online archive.
This enables us to carry out several important services:
We can preserve items of interest for posterity
We can record items that we don't have permanent possession of belonging to and cared for by other organisations or individuals
We can make these items available and accessible to all
The Digitisation Project is an ongoing process that has so far made over 1800 items available to learn about online using our search tool below.
We would love to:
Hear from anybody who has items of interest that we could be including
Provide training to anyone wishing to participate in the project
Provide help and advice about preserving your important items
Please email us at [email protected].

We are looking forward to welcoming you back to the Hub as soon as we are able to do so, in the meantime we are happy to meet via Zoom and are running open 'drop in' Zoom sessions between 10 and 11 on Friday mornings – you can join by clicking here during that time.
Search the archive
You can see what we have digitised so far using the search tool – just type what or who you are looking for into the keyword field and clicking the search bar. You can refine the search using the other fields as required, or can see everything currently available by leaving all fields blank (may take some time to find everything as we get more and more available – be patient!).
We have prioritised the digitisation process around current areas of research being carried out by our volunteers which means that so far the archive has, among other things, items relating to the Coombe family, the Football Club, Bishopsteignton Players and Children's Theatre and the Scouts with more being added all the time.
Where images are available you can see a larger version by clicking on the thumbnail at the start of each record. You will then see a full screen width view which can be toggled to its original size. In some cases that will result in a larger image that you can scroll over to see in more detail, or in cases where the original is smaller than screen width you will get a higher quality view.
Please let us know how you get on!