Parish Magazine article from September 2016 about Haldon
Next time you are on at the top Little Haldon you might like to look away from the spectacular views and gaze at the expanse of mature lowland heathland to either side of Teignmouth Golf Club, which is of a type restricted to south west Britain.  This is of great interest for wildlife and is now considered to be an internationally rare habitat due to extensive losses. It now forms an important component of Little Haldon Heaths Site of Special Scientific Interest (SSSI).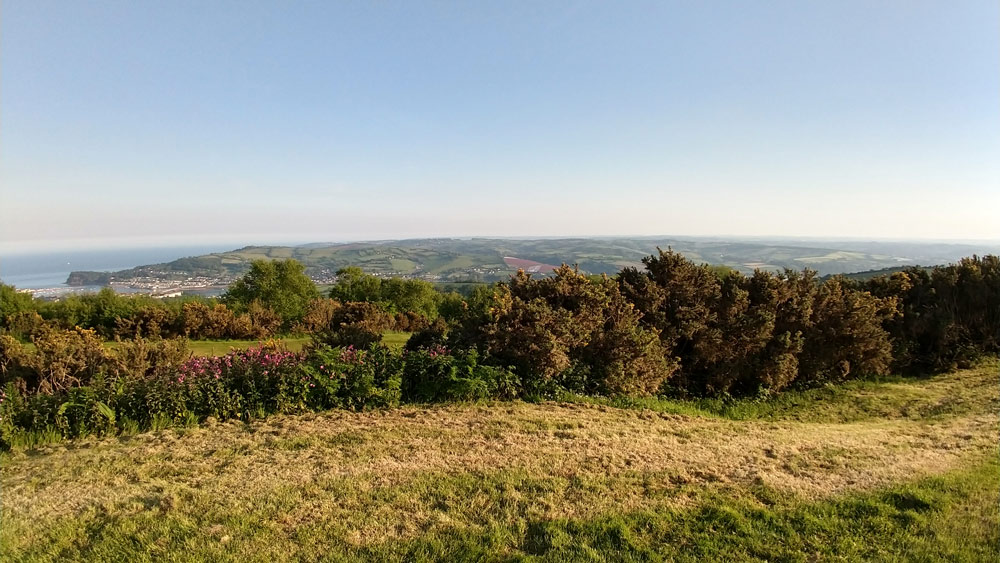 Natural England's citation for the SSSI explains that the soils are very acidic and well-drained with bare patches of flinty gravel. This is an ideal substrate for lowland heath, which is dominated by dwarf shrubs including common heather, bell heather and western gorse. Other species are indicative of the region's prevailing oceanic climate including cross-leaved heath, purple moorgrass and deergrass. In addition, look out for bilberry and tormentil or rarer plants such as climbing corydalis and the parasitic dodder. This habitat also supports some unusual bird species including nightjar and stonechat. Common lizard and adder can also be found here.
It is well worth a visit and is accessible from any one of several car parks and a multitude of footpaths and roads. White Wells Picnic Site and Postman's Path Picnic Site are a good place to start.  March to May is a good time to see much of the flora or visit in September to view the mass of blooming purple heather flowers and yellow western gorse flowers. If you happen to be there on a warm still evening in late spring / early summer from dusk then you might hear the strange churring song of a nightjar. Take care not to stray from the  paths to avoid damaging vegetation and keep dogs under control, particularly in spring when birds are nesting and most vulnerable to predation.