The Story of Bishopsteignton
Our aim is to tell the "Story of Bishopsteignton", its history, geology and geography, its people, businesses, homes and gardens through a mixture of digital and physical artefacts, events and information. To this end we will consider the village itself as the "museum" with the Heritage Centre at its heart.
Bishopsteignton Heritage provides a unique facility which interprets the story of the Bishopsteignton area through its heritage and enables the local community and others to become involved in enjoyable learning opportunities by sharing experiences, including digital and physical artefacts, events and information.
You are most welcome to visit and view the archive at the Community Centre between 10am and 2pm Tuesdays and Fridays or by appointment.
Become a researcher
The content on this website is entirely produced by volunteer researchers who have investigated the aspects of Bishopsteignton life, past and present, that most interests them.
We are always keen to hear from anyone who would like to join our happy band of researchers. Through collaboration many people have discovered information about their homes, families and environment which constantly engenders more exciting knowledge and new avenues of enquiry.
If you would like to be part of this fascinating project, please do get in touch. Come to one of our regular meetings or click here.
Molly Coombe Memorial Lecture 2019
Posted Friday September 13, 2019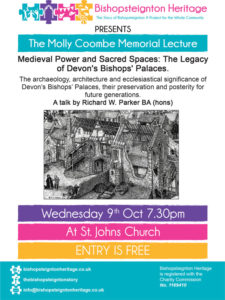 * SAVE THE DATE * Medieval Power and Sacred Spaces: The Legacy of Devon's Bishops' Palaces. The latest Molly Coombe Memorial Lecture is coming up in a few weeks. An enduringly popular subject from a scholarly speaker, it should be fascinating. WEDNESDAY OCTOBER 9TH , 7.30PM AT ST. JOHN'S CHURCH "Richard Parker's lecture will …
THE STORY SO FAR AUGUST 2019
Posted Friday August 30, 2019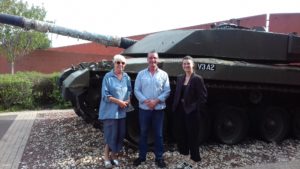 Once again we have welcomed more visitors to the Hub this month. This time a lovely elderly gentleman called John Hope and his wife and stepdaughter, who were visiting the area and got in touch. He began talking about his time in the village as a boy during WWII. His father had a motorcycle accident …
THE STORY SO FAR! JULY 2019.
Posted Tuesday August 13, 2019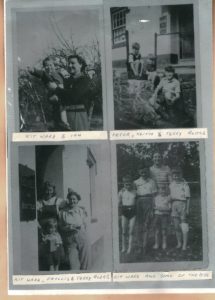 July has been a bit of a quieter month here at BH: a chance for a breather before the next onslaught of events. On July 3rd the new Boundary stone was unveiled at the point where the four parishes of Bishopsteignton, Ideford, Chudleigh and Ashford meet: an unusual occurrence to have four parishes meeting …