Weekly Virtual "Drop In" Sessions
In a bid to be on hand for our researchers and anyone who would like to know more about us, our projects or our village we are running open 'drop in' sessions via Zoom between 10 and 11am on Friday mornings.
One of us will be attending from the Hub so we can help with access  to our archive during that time. Groups can split into 'break out' rooms so multiple conversations can take place at once – just like our pre lockdown Fridays!
Please join us by clicking below:
Current And Upcoming Projects
Bishopsteignton Heritage always has ongoing and planned research projects. Some of these are topics generated by the core creative team at BH, some are suggested by other researchers and volunteers.We rely upon help from volunteers for our projects while in turn seek to provide resources to help further the research of others.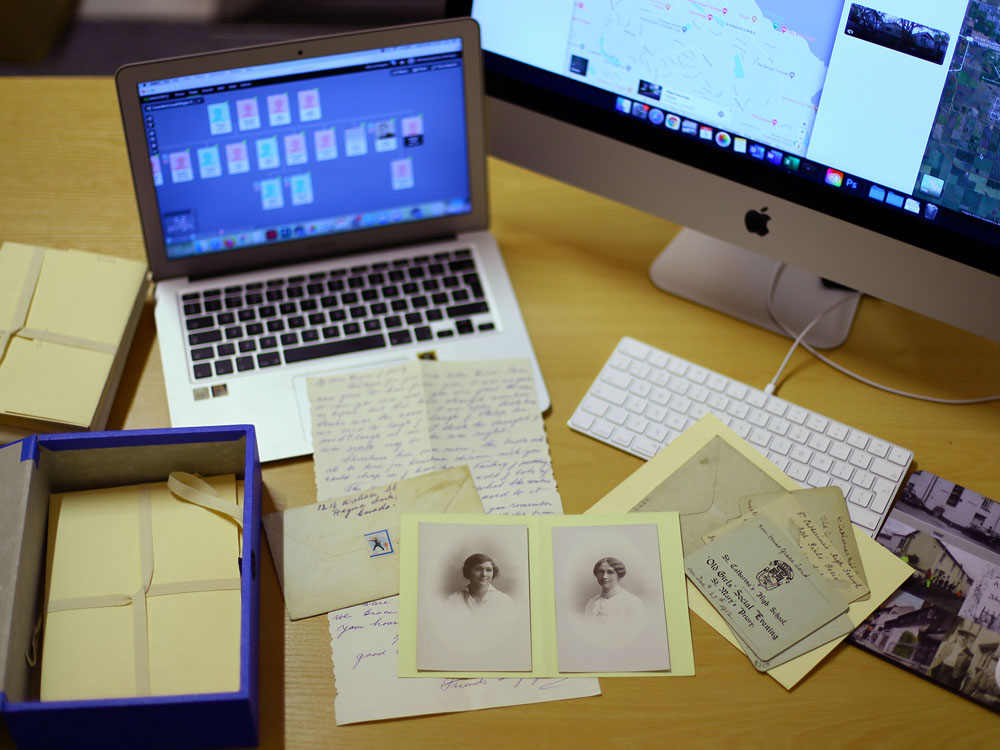 During 2020 we have had little opportunity to bring our volunteers and researchers together to work on new projects due to the pandemic, so we are looking forward to welcoming everyone back on board with some exciting ideas for articles and research projects during 2021. Even if we still have to socially distance for a while, we can hopefully interest you in working remotely. We can organise team meetings on Zoom until we can all meet again and put research groups together coordinated by our creative team.
See Our 2021 Projects
The Story of Bishopsteignton
Our aim is to tell the "Story of Bishopsteignton", its history, geology and geography, its people, businesses, homes and gardens through a mixture of digital and physical artefacts, events and information. To this end we will consider the village itself as the "museum" with the Heritage Centre at its heart.
Bishopsteignton Heritage provides a unique facility which interprets the story of the Bishopsteignton area through its heritage and enables the local community and others to become involved in enjoyable learning opportunities by sharing experiences, including digital and physical artefacts, events and information.
You are most welcome to visit and view the archive at the Community Centre between 10am and 2pm Tuesdays and Fridays or by appointment.
Become a researcher
The content on this website is entirely produced by volunteer researchers who have investigated the aspects of Bishopsteignton life, past and present, that most interests them.
We are always keen to hear from anyone who would like to join our happy band of researchers. Through collaboration many people have discovered information about their homes, families and environment which constantly engenders more exciting knowledge and new avenues of enquiry.
If you would like to be part of this fascinating project, please do get in touch. Come to one of our regular meetings or click here.
Newsletter October 2021
Posted Saturday October 9, 2021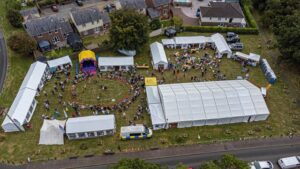 Bishopsteignton Village Festival Many thanks to everyone who came to see us at the festival this year! After nearly 2 years without opening the Hub to visitors and researchers, it …
2021 Census
Posted Wednesday March 17, 2021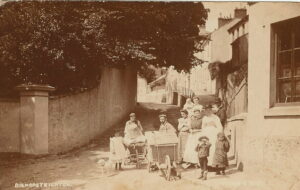 So the National Census is upon us again. It only happens every ten years, and March 21st is the date for this year's forms to be filled in. It occuured …
New Projects for a New Year
Posted Friday January 8, 2021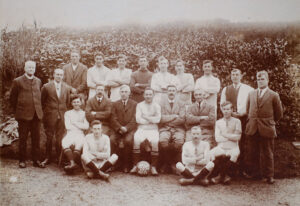 So here we are in a New Year and a new lockdown! But fear not, boredom will not be a problem! Here at BH we have devised a whole raft …