Parish Census Search Tool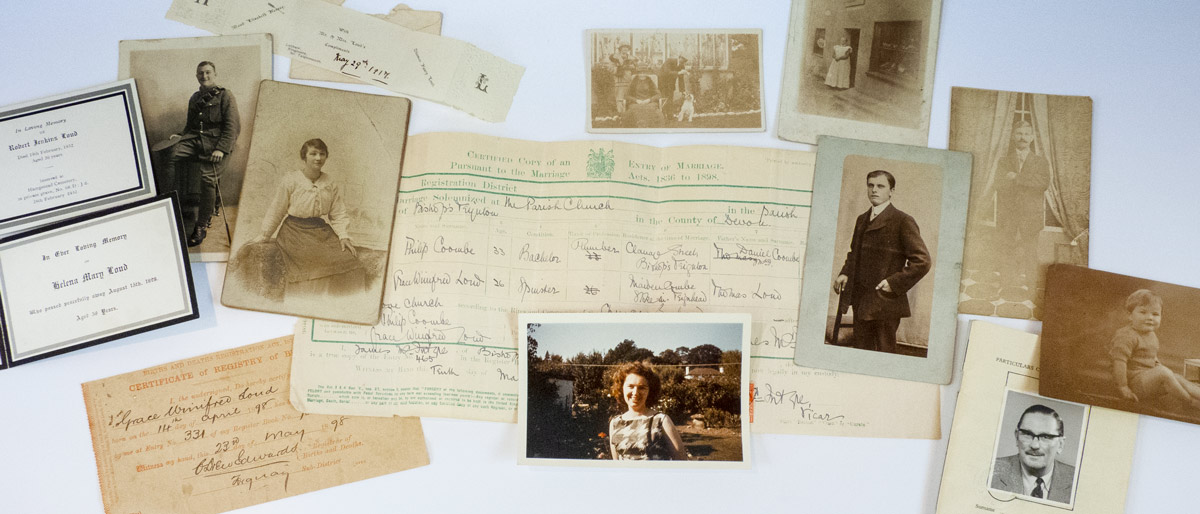 As part of our ongoing Online Database Interface (ODIN) project we have created a search tool enabling you to search the Bishopsteignton Parish Censuses 1841 – 1939.
Let us know what you think!
Important announcement - Bishopsteignton Lockdown Diary
We are keen to make a permanent record of Bishopsteignton's various reactions to the present Corona Virus situation as part of our village's collective heritage. Every day we will publish a new page including the most recent Government announcements and invite you to comment on how you feel and what you have been up to as a result. Please have a look at the lockdown story so far and tell us how it's affecting you.
Bishopsteignton Lockdown Diary
The Story of Bishopsteignton
Our aim is to tell the "Story of Bishopsteignton", its history, geology and geography, its people, businesses, homes and gardens through a mixture of digital and physical artefacts, events and information. To this end we will consider the village itself as the "museum" with the Heritage Centre at its heart.
Bishopsteignton Heritage provides a unique facility which interprets the story of the Bishopsteignton area through its heritage and enables the local community and others to become involved in enjoyable learning opportunities by sharing experiences, including digital and physical artefacts, events and information.
You are most welcome to visit and view the archive at the Community Centre between 10am and 2pm Tuesdays and Fridays or by appointment.
Become a researcher
The content on this website is entirely produced by volunteer researchers who have investigated the aspects of Bishopsteignton life, past and present, that most interests them.
We are always keen to hear from anyone who would like to join our happy band of researchers. Through collaboration many people have discovered information about their homes, families and environment which constantly engenders more exciting knowledge and new avenues of enquiry.
If you would like to be part of this fascinating project, please do get in touch. Come to one of our regular meetings or click here.
The Spitfire Flies Home
Posted Friday November 27, 2020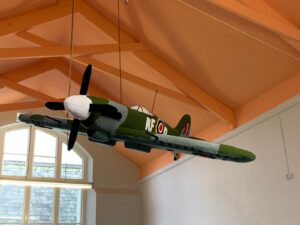 The great news this month is that the Bishopsteignton Village VE-75 Knitted Spitfire has finally found its forever home, flying high from the ceiling of the HUB at the Community Centre. Along with that we are pleased to publish an article about its creation and background. Read it here; https://www.bishopsteigntonheritage.co.uk/events/the-ve-75-knitted-spitfire/ Also keep a lookout for …
The Molly Coombe Memorial Lecture 2020
Posted Wednesday October 7, 2020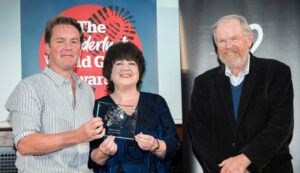 Due to our present situation Bishopsteignton Heritage has taken innovative steps to bring you this year's Molly Coombe Memorial lecture. We cannot meet in person but we can meet you virtually. Alex Graeme of Unique Devon Tours is preparing a fascinating talk for us entitled 'Tales of a Devon Tour Guide' which will be held on …
The Start of our Farming Season
Posted Wednesday August 26, 2020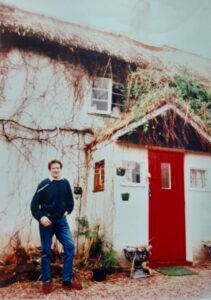 This month's offering from Bishopsteignton Heritage is the first section of an audio interview , undertaken earlier this year, with Ken Dawe of Ashill Farm and The Old Walls Vineyard. In this section Ken talks about his childhood in Bishopsteignton and his family history. His grandfather Clifford Wallis, headmaster of the primary school, his own …