The following tribute is taken from a series of interviews with Sheila Robbins over the past two years.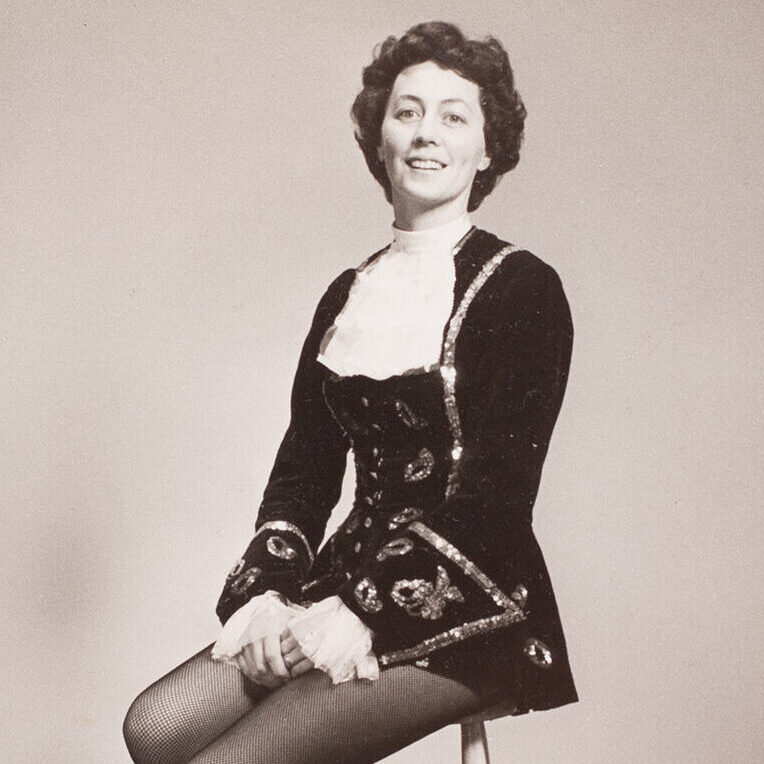 Sheila Robbins, née Skinner was born in County Cork in Ireland in January 1932, to Sydney Parnell Skinner, a Sergeant in the Royal Engineers and Margery Mary Davey.
When Sheila was very young, the family moved back to Bishopsteignton where her father had been born. One of sixteen children, Sheila's grandfather William James Skinner (1845-1926) had been the sexton of St John the Baptist Church, Bishopsteignton.
Sheila's Father Sidney had been a hero of WWI, winning a DCM for bravery when just a corporal. He was the subject of a lithograph which featured in the London Gazette depicting him protecting his troops from enemy action.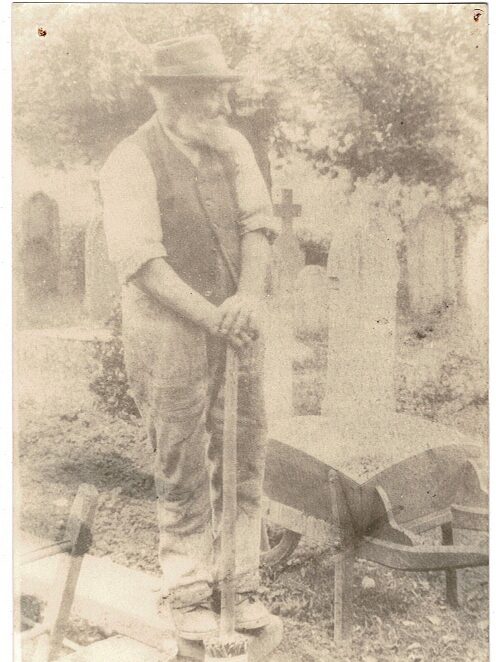 The house that the family moved to in Fore Street (then named Post Office St.), became Sheila's family home for the remainder of her life.
She had memories of her older brother, also named Sidney, and herself being woken during wartime by the rumble of trucks outside and leaning out of the window to witness columns of men, many wrapped in blankets, ascending the stairs to the room above the neighbouring garage, then housing the Unionist Club. These men, it appeared, were some of the survivors of the small boat evacuation of the Dunkirk beaches. Her mother spent the rest of the night making pot after pot of tea for the troops.
She also remembered begging her mother to take in a sad evacuee from the school who cried a lot and wore boots with no socks. Her mother pointed out that the house was already filled with family so there would be no room for anyone else. Sidney became a leading light of the village Home Guard during WWII and Sheila would watch him drilling the younger troops up and down the street outside their house, a pretty comic sight by all accounts.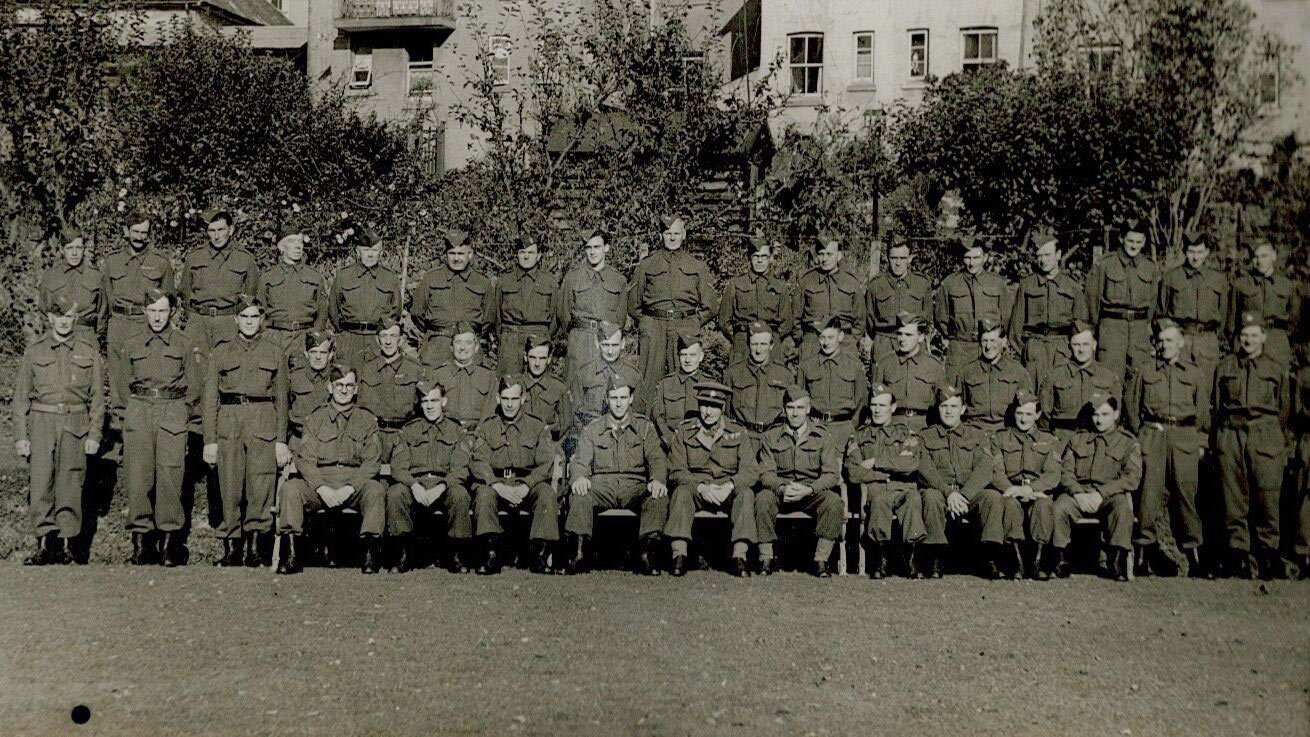 Sheila's memory, even in her 90th year, was amazing. Her father was also in the bomb disposal unit and Sheila remembered a very poignant event…
In her own words:
"One of my memories of being a little girl was we were all waiting because food – you could probably understand – was scarce so we all ate together, and we were all waiting for Dad to actually come home. Anyway, in he came, he went to get changed, we all were ready, and I was starving, and it was rabbit pie of all things which was lovely. Anyway, we all sat round the table, and when I say "all", that was my sisters that had been bombed out at Teignmouth with their children – they were here, Mum and Dad, my brother and myself all waiting for Dad to come and in he comes and just as we are about to eat, a bang on the front door. Mum goes out and it was all blacked out, you know, and she came back in and she said "Sid, it's the officer, he wants a word", anyway, it turned out that a lad had got onto Blackpool Sands drunk, got blown up, and Dad knew where the mines were to get him off. So, off he went and I remember Mum saying then, because she was fair and little and Dad was tall and dark, and she somehow, to me, she stretched up and she said "Sid, you will be careful", and that was it, and off he went."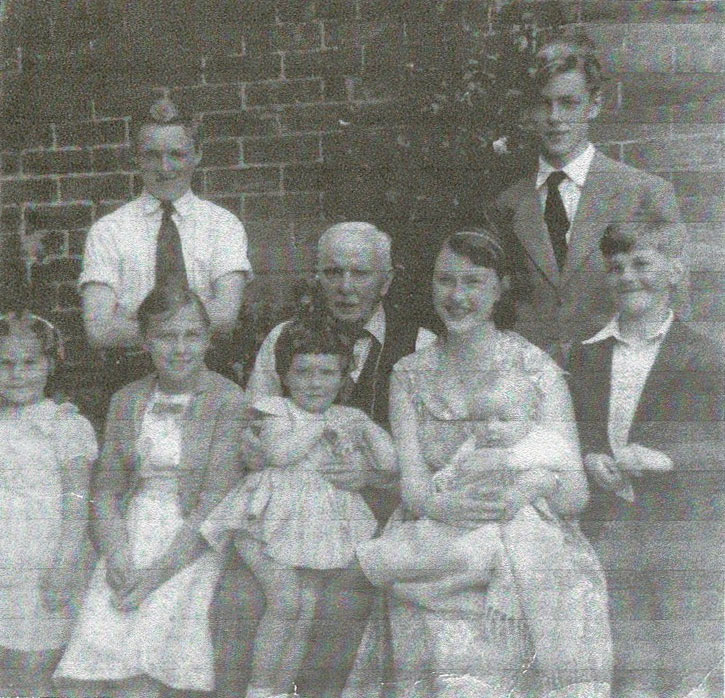 As Sheila grew up, she remembered falling in love with the magic of theatre during one of the annual coach trips to the pantomime in Exeter.
These were organised for all the village children by Mr Charles Lascelles who then was the owner of Tapley. Later she attended Teignmouth Grammar School and as a teenager was one of the youngsters who constituted the youth club created for them at Bishopsteignton House by Miss Benthall, the wartime widow of Geoffrey Theodore Garratt. She was there the night that the house caught fire and helped to raise the alarm.
Later still she indulged her love of theatre and music with various amateur groups. She was a leading light of drama groups in Teignmouth and Newton Abbot and an amazing principal boy in their pantomimes. In 1951 she was crowned Bishopsteignton Carnival Queen, and 35 years later, the village's most Glamorous Granny.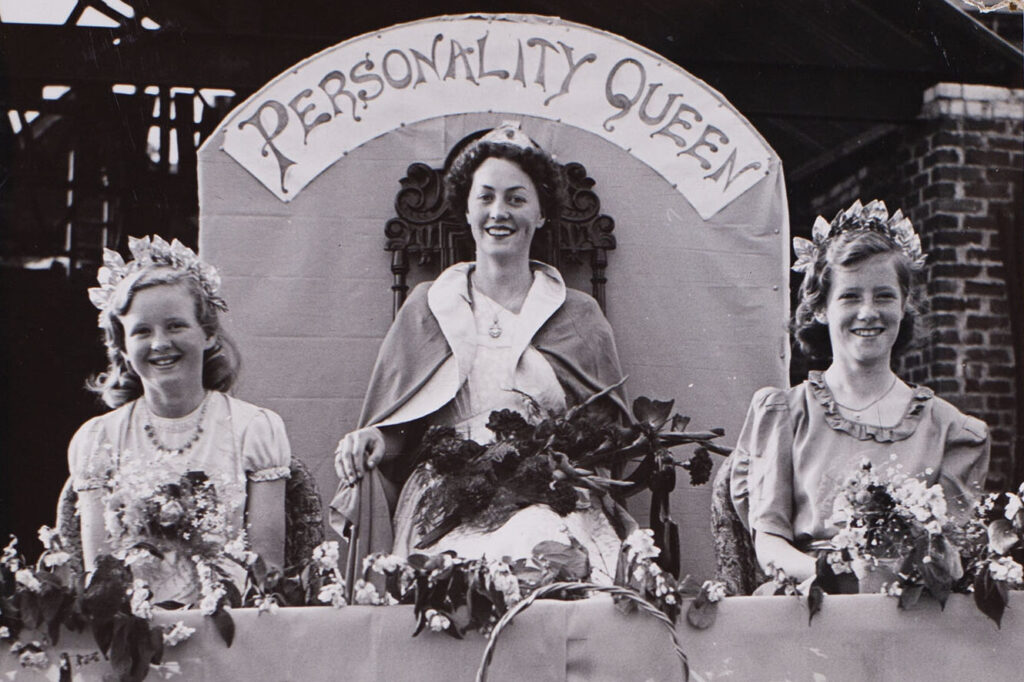 In 1953 Sheila married David Reginald Robbins and gave birth to their daughter Gaynor in 1955 and her son David in 1958.
She spent a while working at Bitton House at the tail end of the forties as secretary to a Brigadier Drayson; stints as a school dinner lady, theatrical producer and Akela for the cub scouts left generations of village children with happy, and very fond memories of their 'Aunty Sheila' as she became known. She later became instrumental in the formation of the Bishopsteignton Players and the village Children's Theatre.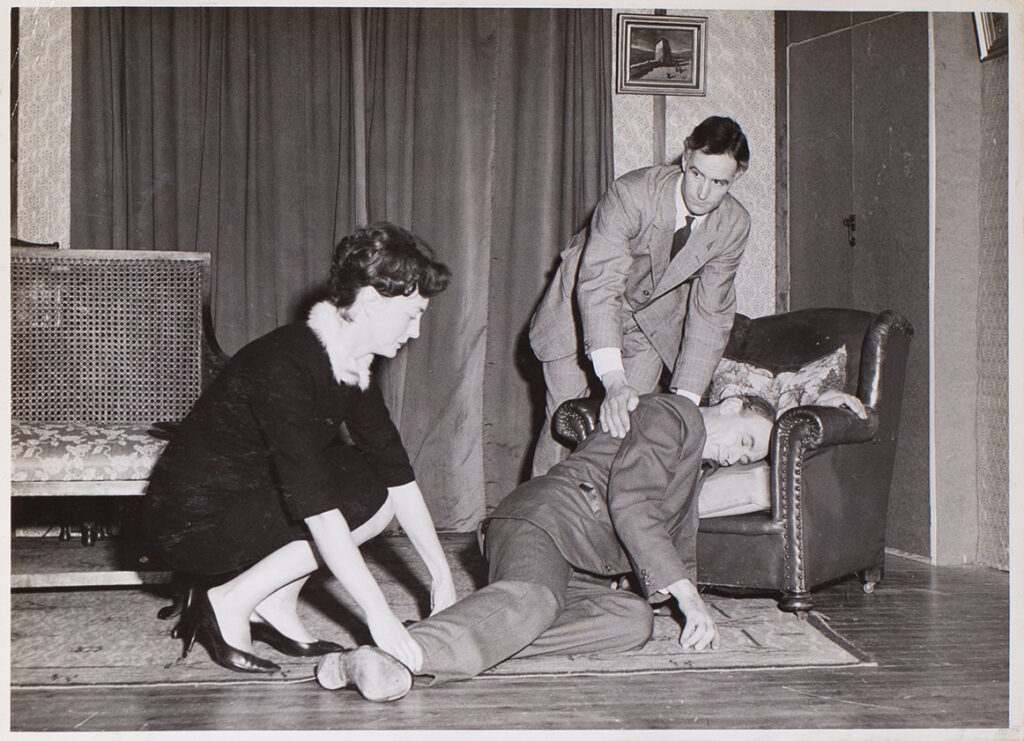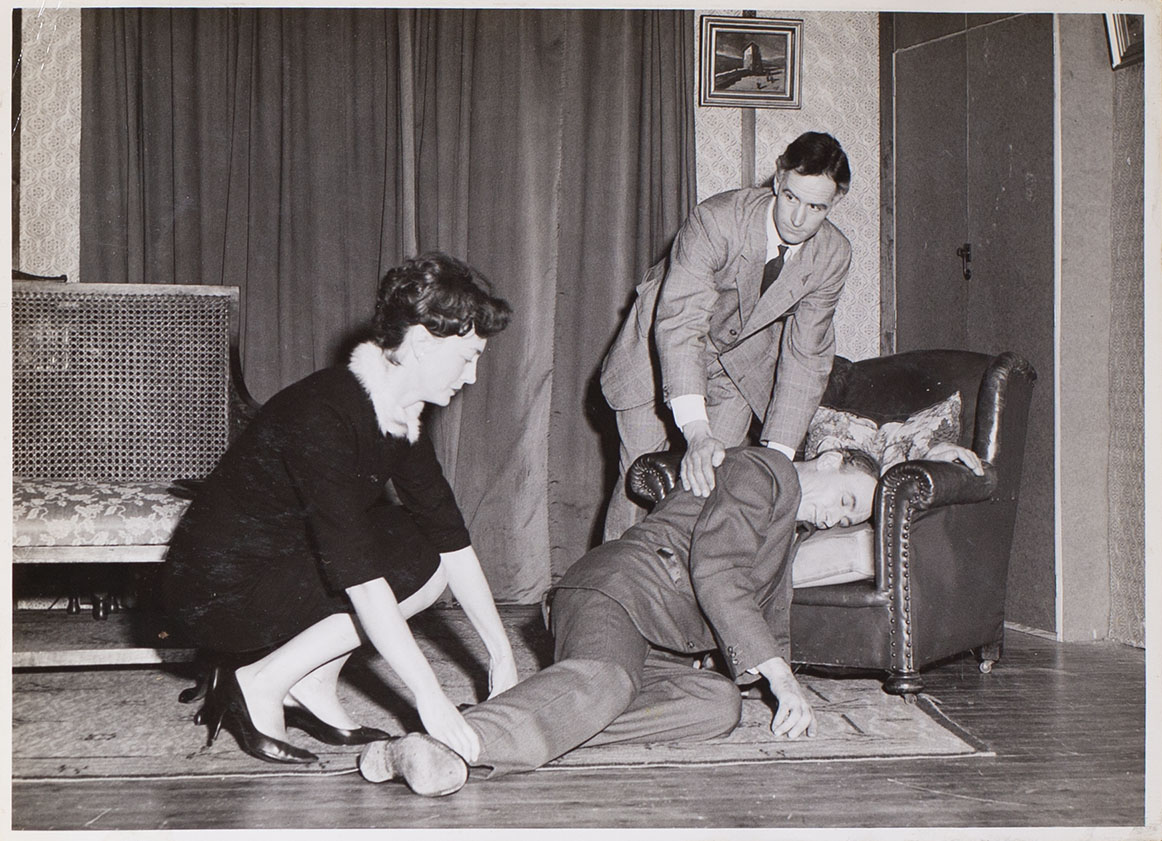 In 2014, Sheila was presented with a British Empire Medal for all her services to the village.
Sheila was a wonderful woman, much loved throughout the area, who made an enormous contribution to the lives of her fellow villagers. She will be fondly remembered and much missed.
References and credits
Image from the Bishopsteignton Archive Collection
Image courtesy of Sheila Robbins
Recorded in The Gazette: https://www.thegazette.co.uk/data
The author did not know Sheila for long but has enormous respect for her. Others knew her better and may like to leave comments to be added to the text. Also, any mistakes are entirely the responsibility of the author, so please feel free to rectify them.