Everything you need to know about what goes on in the Bishopsteignton Heritage Hub. This page will take you on the journey of a record from donation to exhibition through appraisal, cataloguing and digitisation to its final destinations for preservation and access.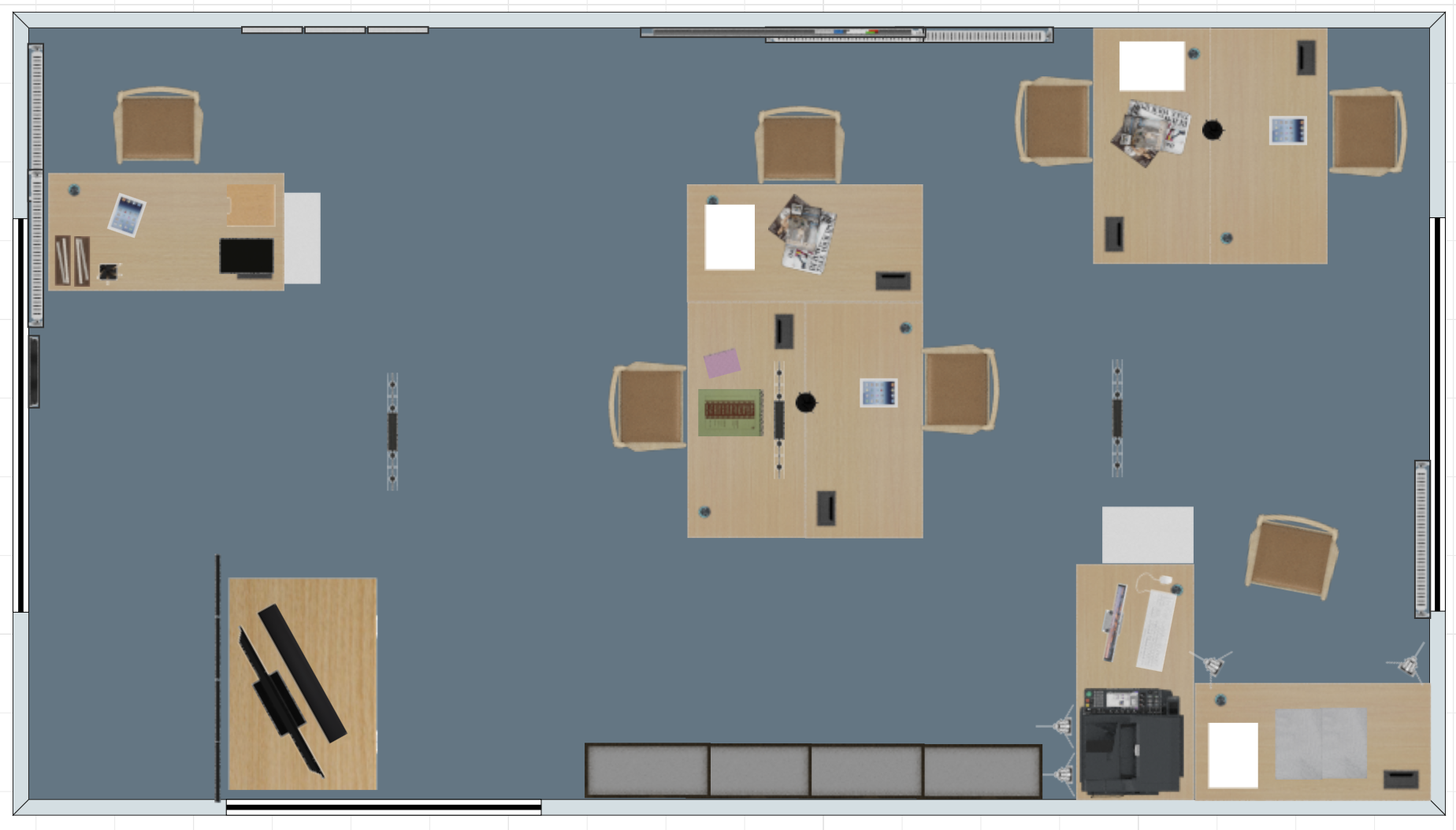 The Bishopsteignton Heritage Hub
The Bishopsteignton Heritage Hub
Opening times
The Hub is currently closed to the public. We hope to re-open for visitors and researchers by the end of the year. If you have an urgent enquiry or research need, please email the team at [email protected]
Facilities
Our Hub is split into 5 zones which facilitate different parts of the work of Bishopsteignton Heritage by providing space, equipment and expertise to anyone visiting or volunteering.
Welcome Desk: a workstation from which the Hub supervisor can perform Appraisal, Accessioning and Cataloguing as well as make sure all Hub users are comfortable and happy.
Community Access workstations: where visitors, volunteers and other stakeholders can access the collection and gather for research, training, meetings and discussions to explore the story of Bishopsteignton.
Archive Store: this area provides a good standard of preservation for the collection and makes valuable archive material accessible into the future.
Digitisation Station: this area houses our specialist digitisation equipment and a computer work-station where post-digitisation processing takes place, making our collections accessible online to the whole world!
Flexible exhibition area: can be used for temporary exhibitions or filled with extra seating or work stations for additional visitor capacity.
Archival Processes
All the Guides on how to carry out Archival Processes in the Hub are available here! No one guide should be used in isolation, the best way to take archive material on its processing journey is to use each guide  for the right job alongside an understanding of our Policies.
Appraisal & Accessioning Guide
This Guide details the way in which we appraise and accession material that is brought into the BH Hub for donation or loan. Guidance includes how to treat both physical and digital records as well as what to do if material does not adhere to the BH Collections Development Policy (CDP) including de-accessioning and disposal. This guide does not detail Digitisation, Cataloguing or any steps beyond the appraisal and accessioning of archive material into the care or ownership of BH.
This guide describes the importance of the cataloguing process as a vital step in our Digitisation project which aims to make as much archive material accessible online as possible. It contains the detailed guidance on how best to fill in the Item Input Form including tips on making sure we record all the information we need and conventions for standardising the way we communicate that information. This all goes towards making the Archive Collection search tool as user-friendly as possible!
While Cataloguing, it is also useful to refer to the Transcription Guide. It explains conventions which must be used to ensure that a transcription is as useful as possible in digital form while remaining true and accurate to the original manuscript.
This Guide provides detailed instructions on how to create good quality digital surrogates for archive material using the equipment available in the Heritage Hub. Equipment includes a Brother MFC-J6930DW Printer/Scanner and a Canon 6D Camera and rig. This guide does not include detailed set-up instructions for using the equipment. The equipment requires software to capture images. This guide does not include detailed instructions on how to install or set up the supporting software. If you require any guidance beyond the information in this document, please speak to a member of the Heritage Hub team.
This guide sets out instructions for uploading digitised/digital archive material as images or PDFs to the BH website's Media Library. By uploading our digital collections to the website, we can make them accessible to anyone, anywhere in the world!
Collections Policies
Collections Development Policy
The overarching policy that governs all of Bishopsteignton Heritage's general collecting practices and affects all archival and museum collecting, preservation, and access practices.
Preservation Policy (DRAFT)
This policy aims to ensure that the record held by BH is preserved to facilitate access for as long as possible.
Access Policy (DRAFT)
This policy aims to ensure that the record held by BH is accessible to as many people as possible for as long as possible.