In 2023 Bishopsteignton Primary School will be celebrating its 50th anniversary in its present building. Of course the school itself has been in existence for much longer and the building that is now the Community Centre and HUB was the home of the school for many years. We are intending to  trace the development of the school and the history of it in the former building. We hope to encourage the involvement of the present pupils, parents and staff of the Junior school. If you can contribute to the story of the school, or would be interested in researching the topic or presenting the project in a way that would encourage the participation of the students, please do let us know.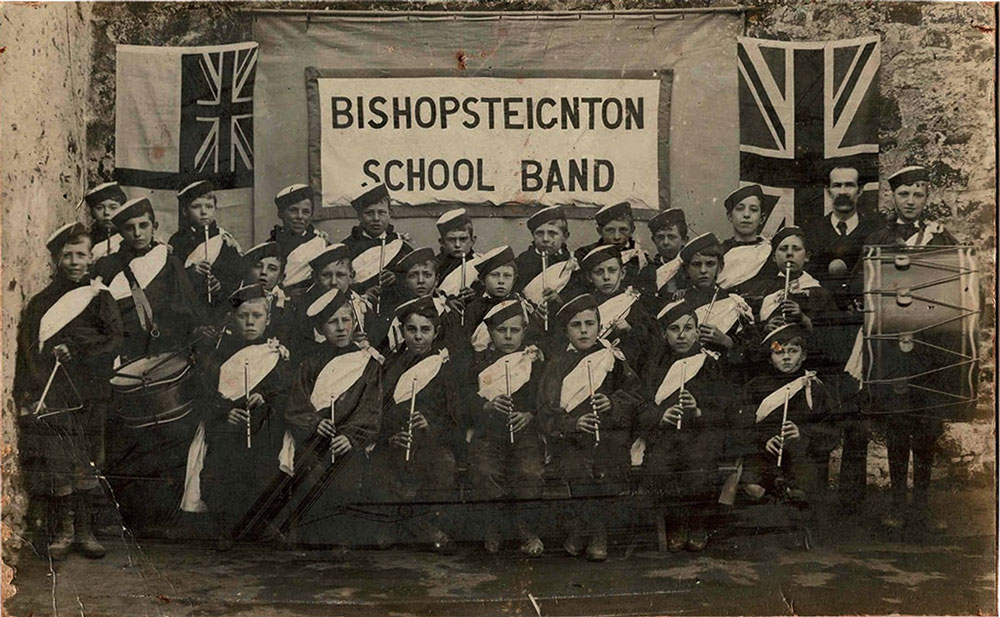 Back row (left to right): John Gill, Clifford Channon, Reggie Fey, Archie Brend, Sidney Boon, Alfred Langworthy, Harold Ledger, Percy Fey, Bertie Cole, C. B. Wallis (Headmaster), Oliver Berry.
Middle row: Ernie Apps, Willie Fey, Charlie Back, Tom Crispin, Clifford Strong, Willie Sharland, Philip Coombe, Jack Apps.
Front row: Fred Soper, John Payne, Nils Nielson, Jim Ireland, Fred Quantick, Frank Strong, Harry Vanstone, Clifford Wallis.