A visual record of the celebrations held in Bishopsteignton before, during and after January 1st 2000.
The Millennium Book
The Story of Bishopsteignton Village Millennium 2000
This brilliantly illustrated book traces the story of how a group of villagers formed themselves into a 'Millennium Committee ' and set to raising funds for local causes and to facilitate a memorable Millennium celebration for the dawn of the year 2000, in Bishopsteignton. But it didn't stop there. In the years that followed over £10,000 was raised for local projects. This is how they did it and the fun they had along the way.
Our thanks go to the Millennium Celebrations Committee, and to Gill Greatorex who provided an electronic copy of the book.
Cover images by Darren Caine, Elite Photographic.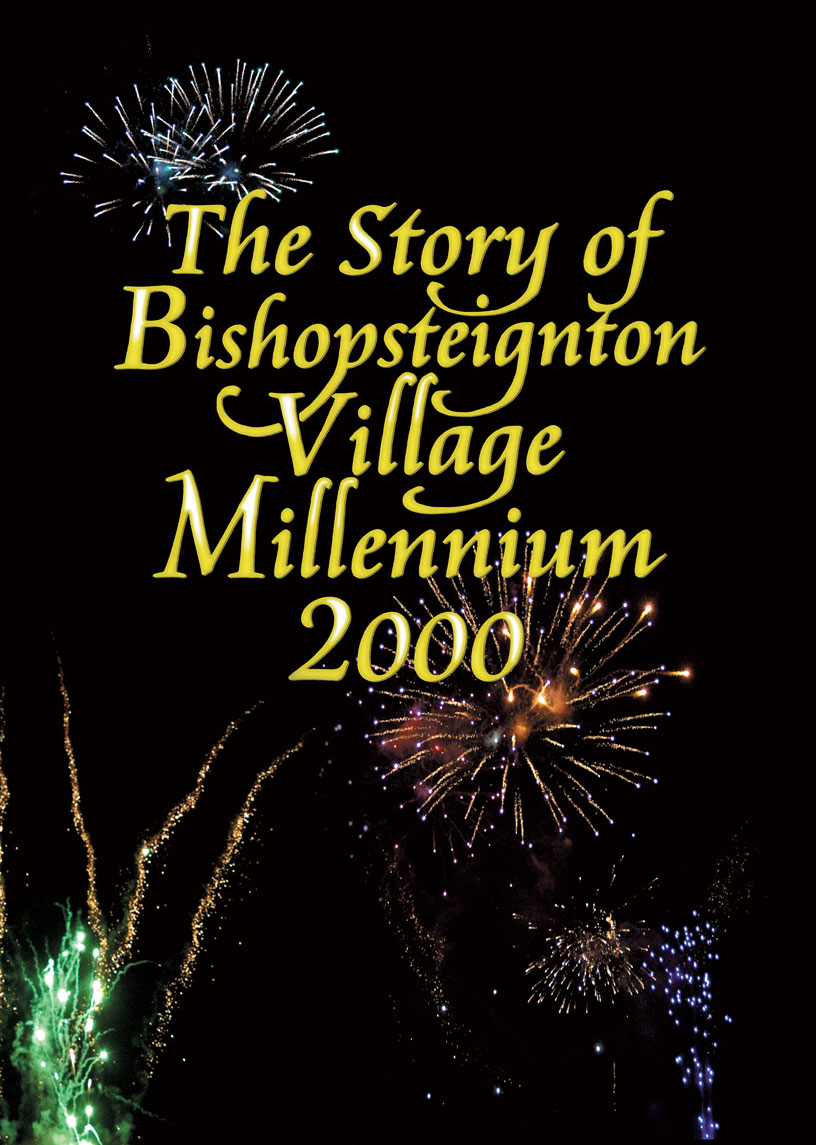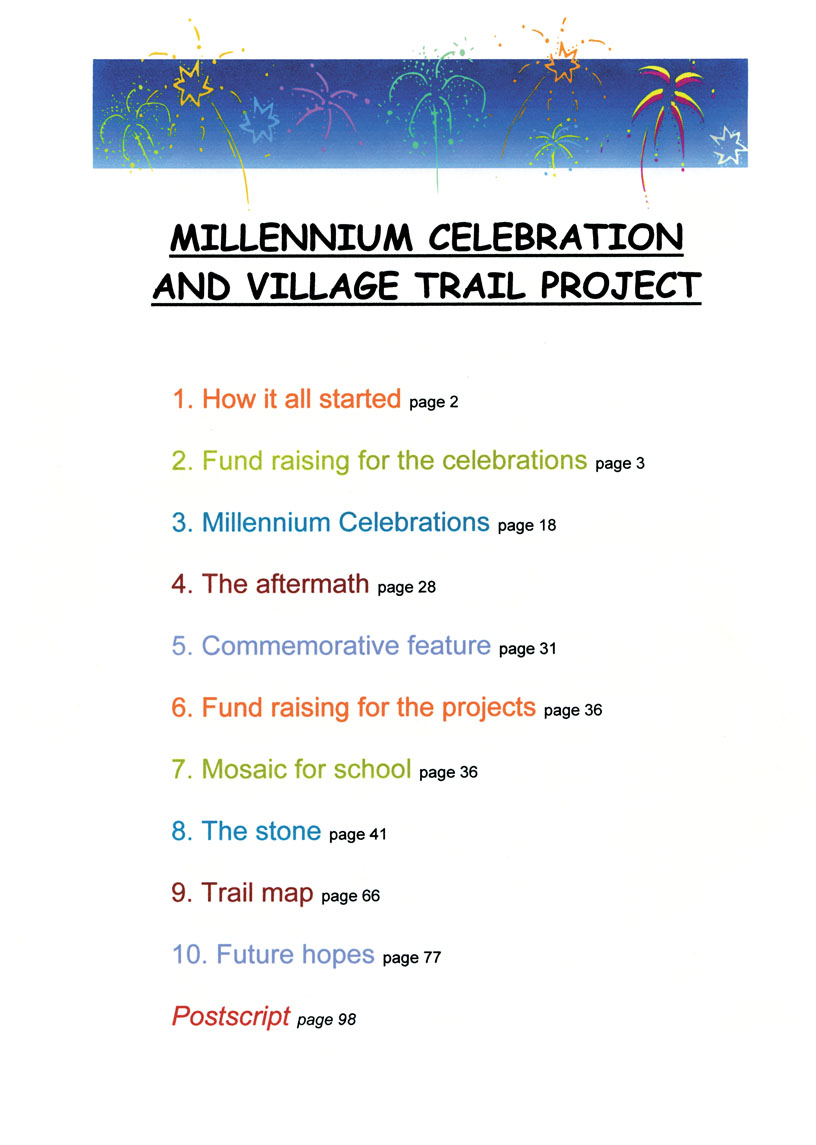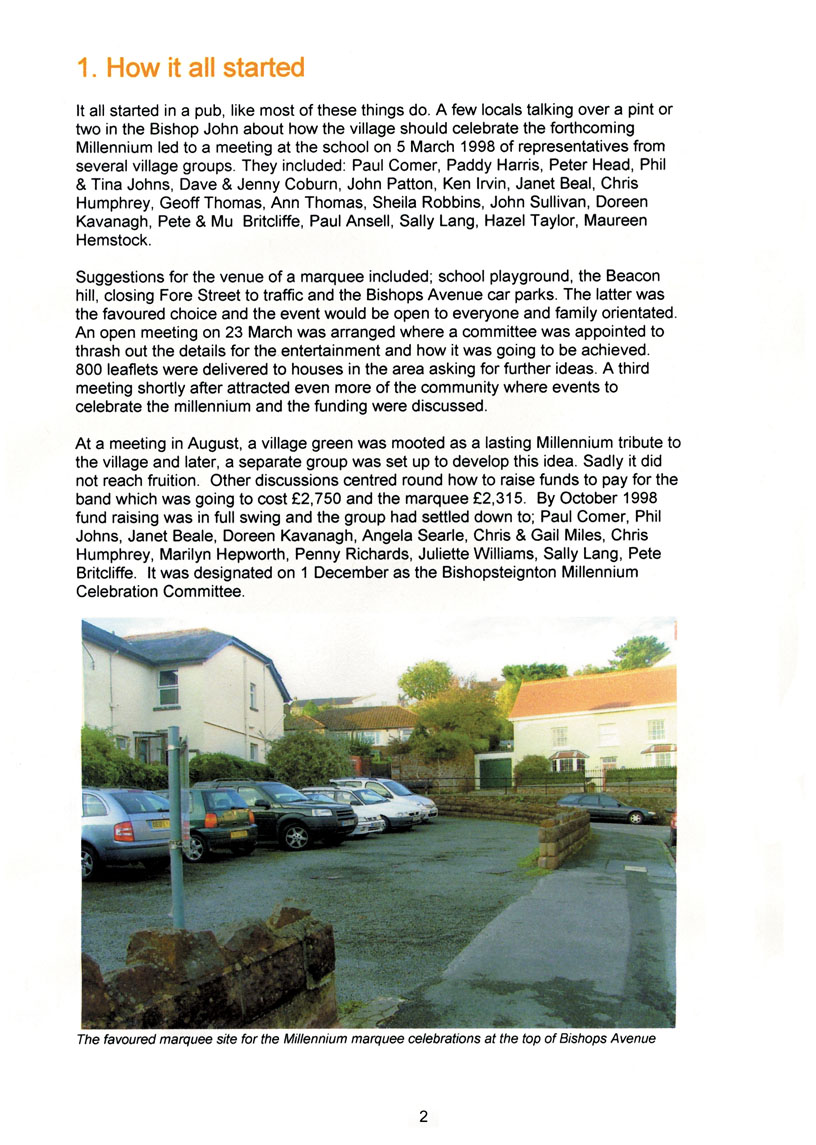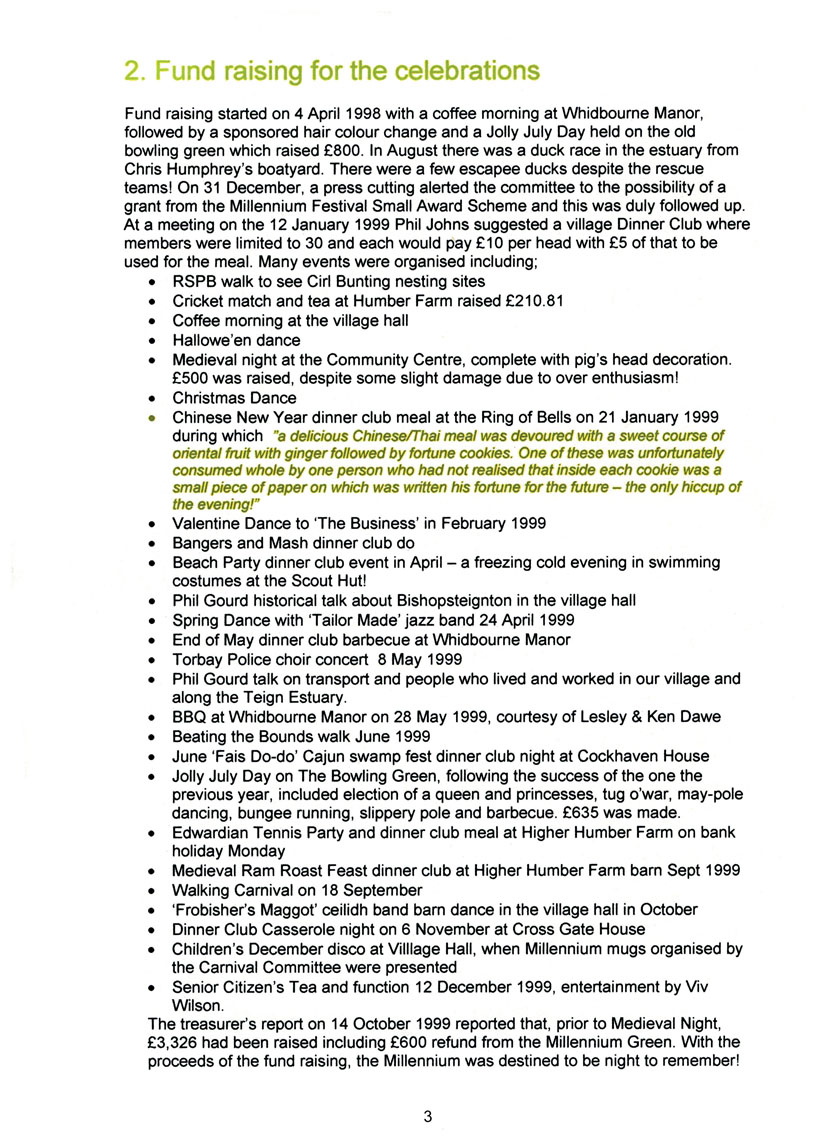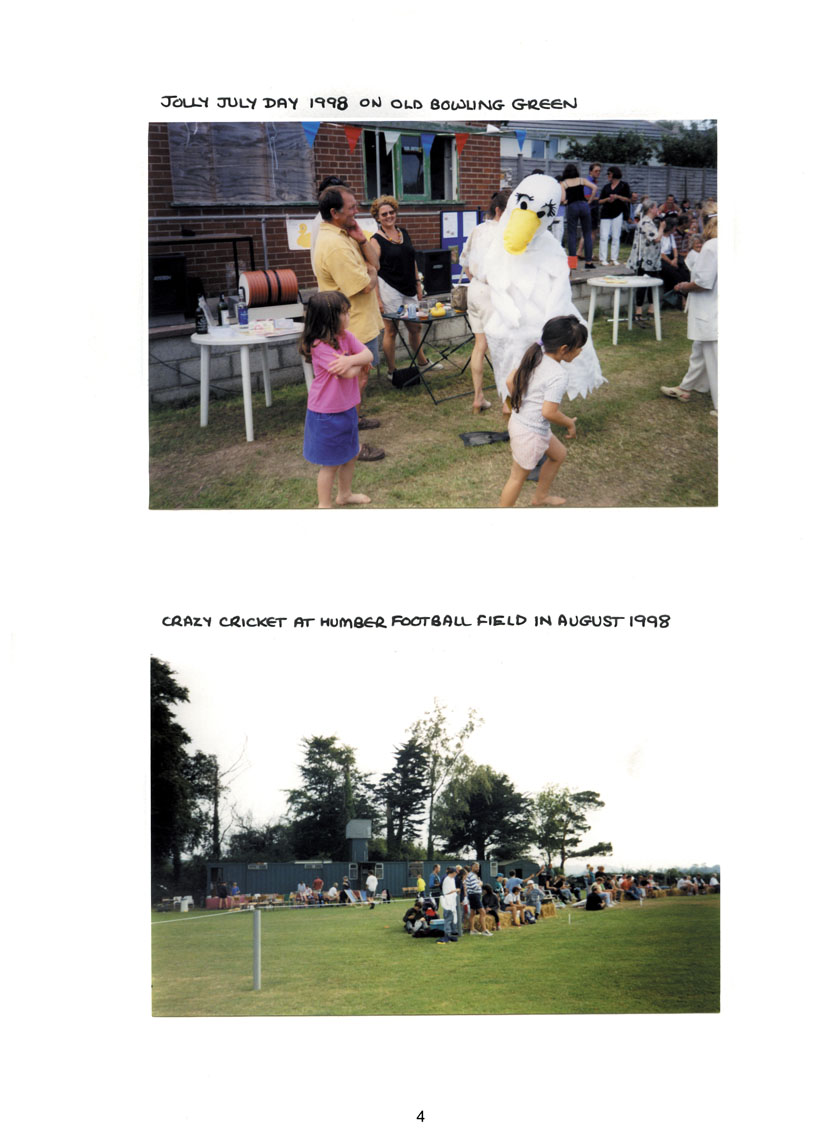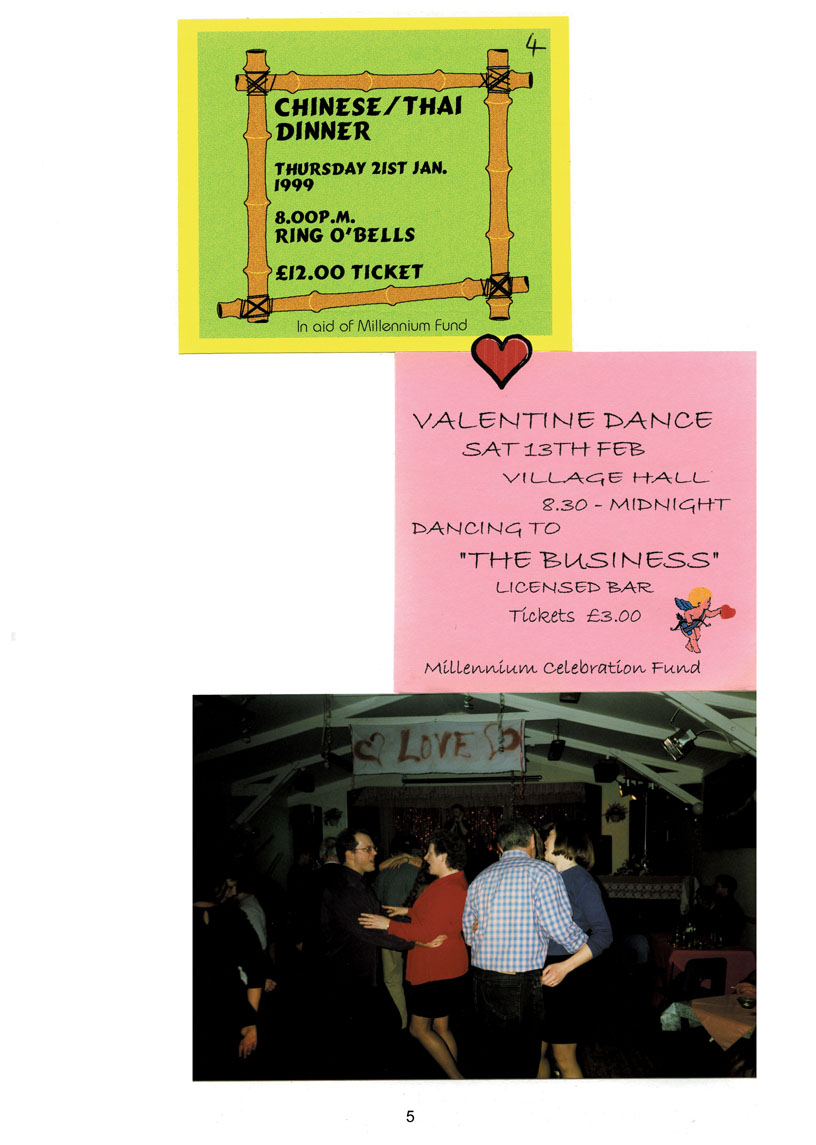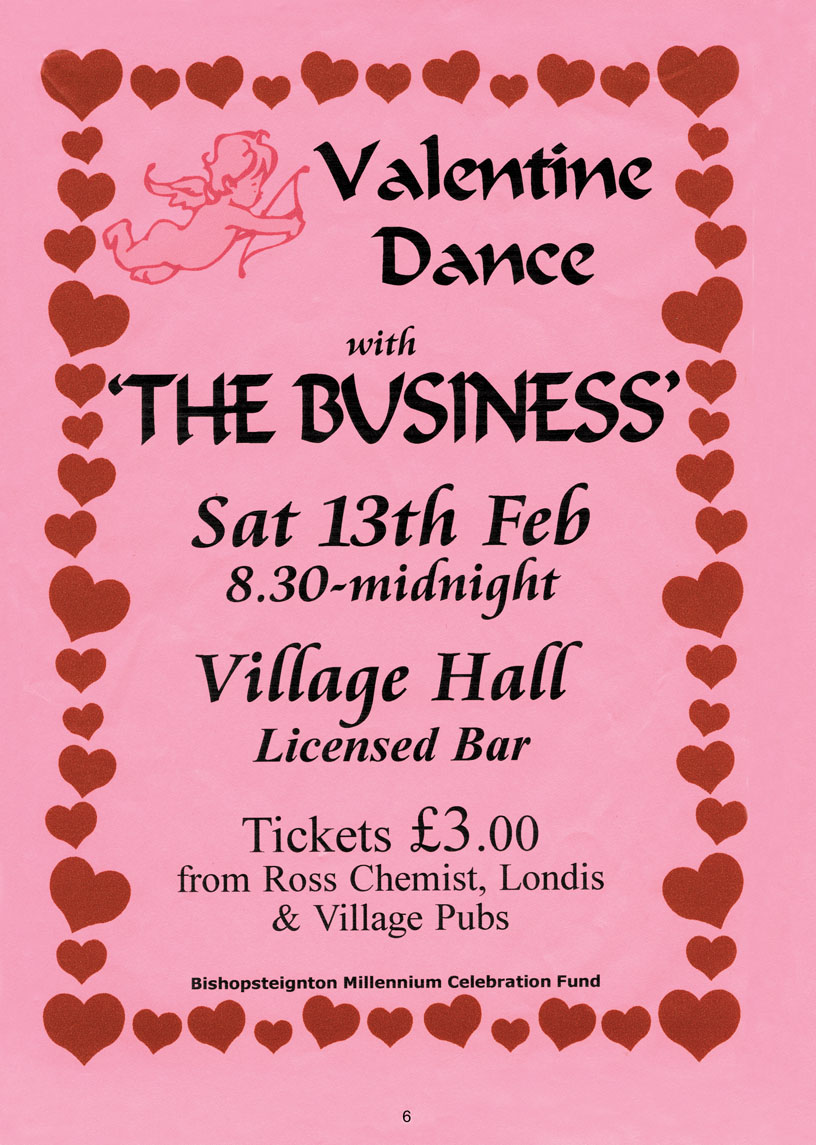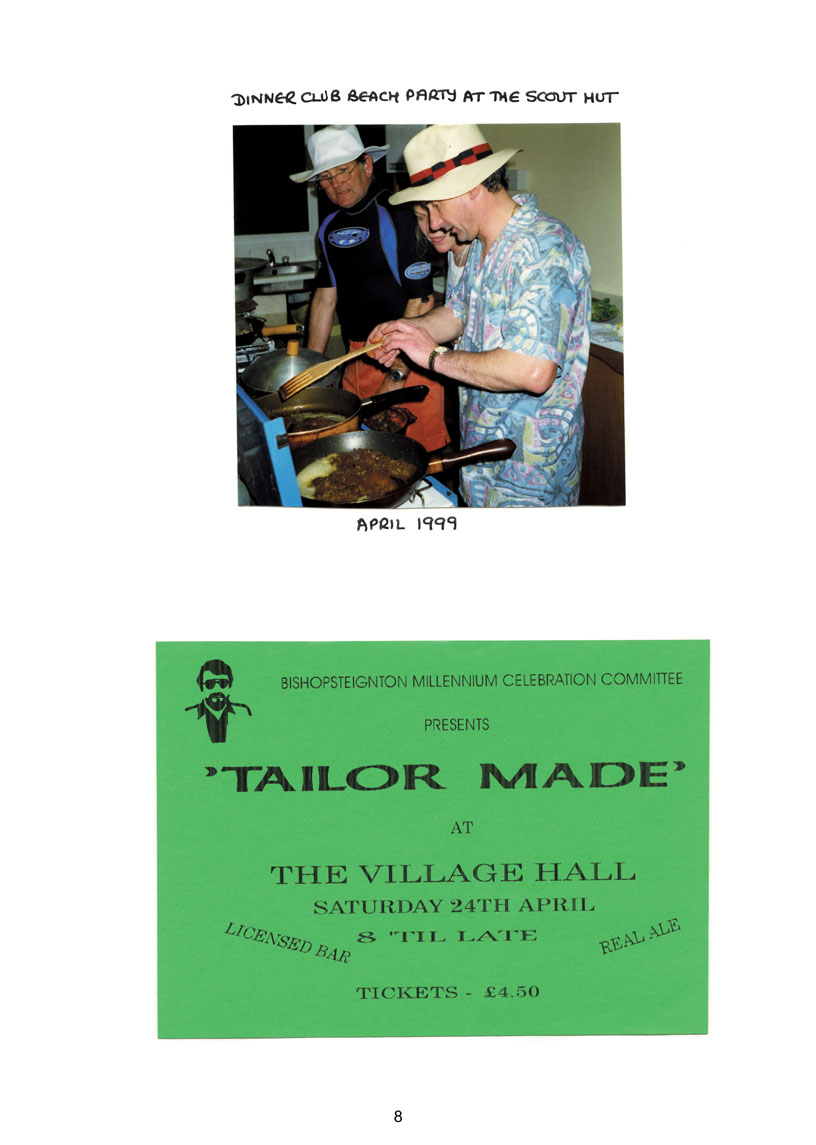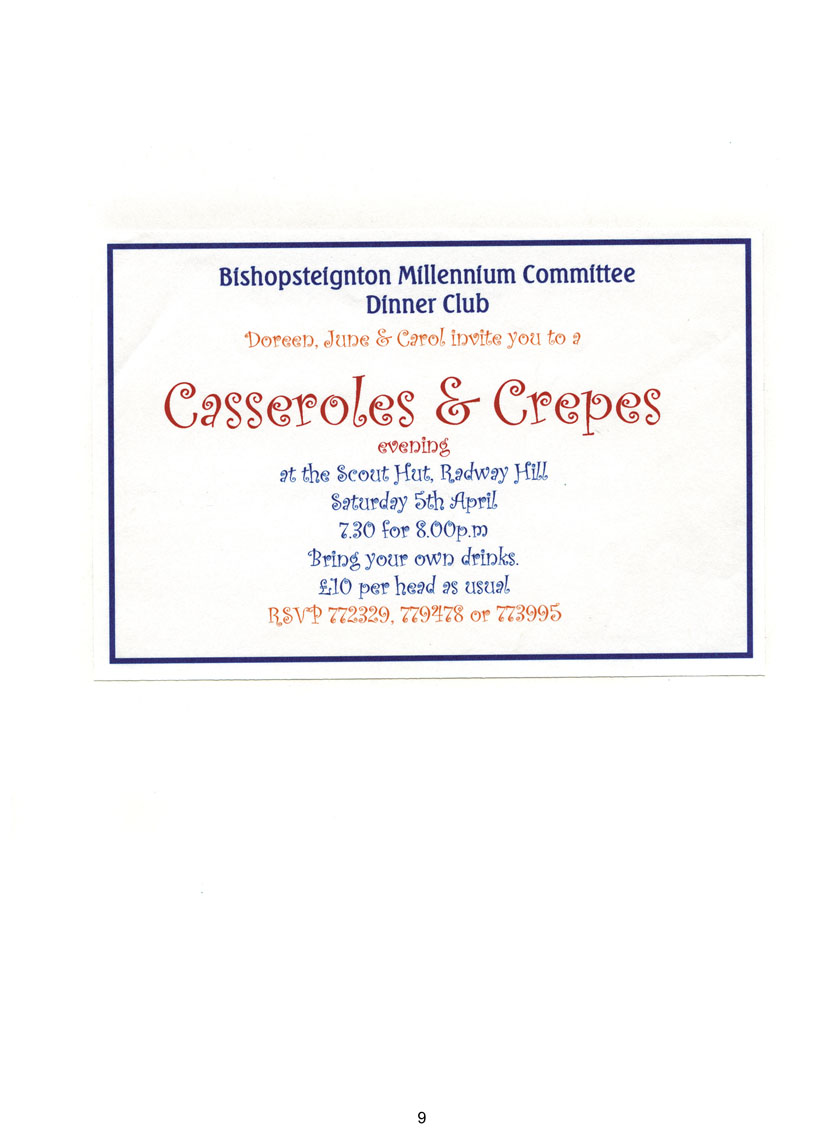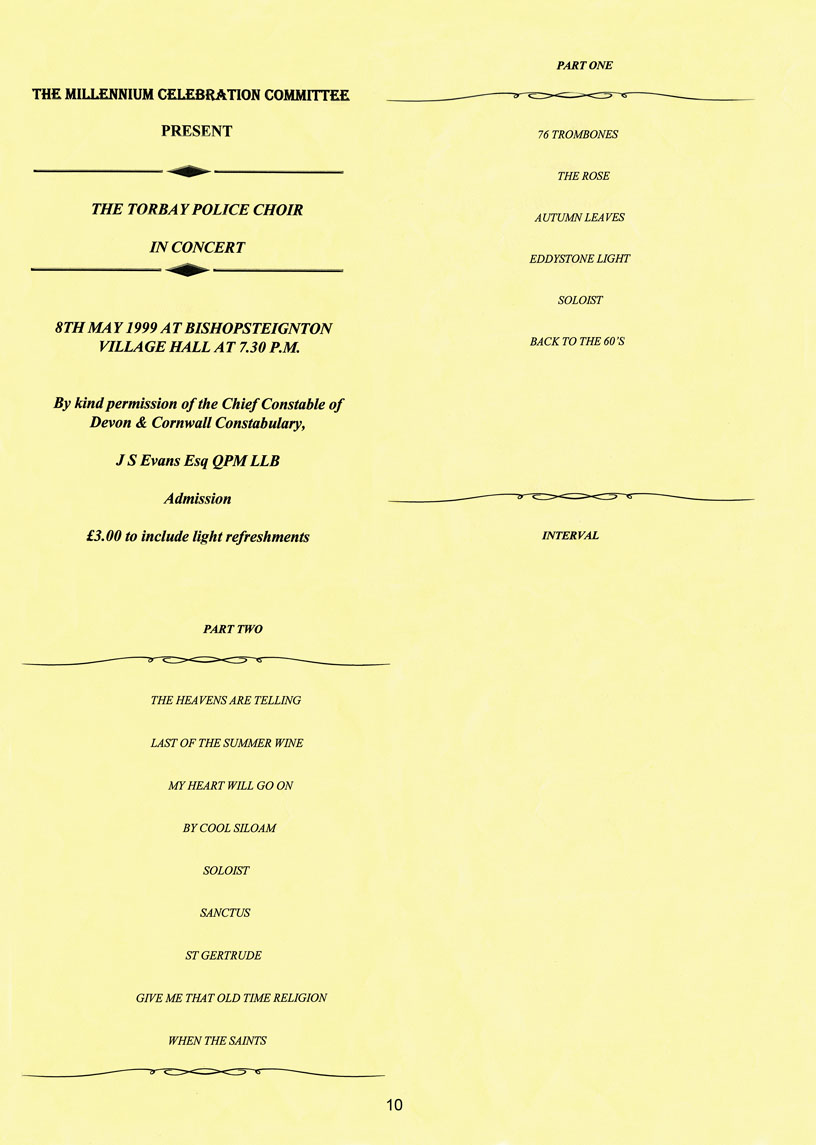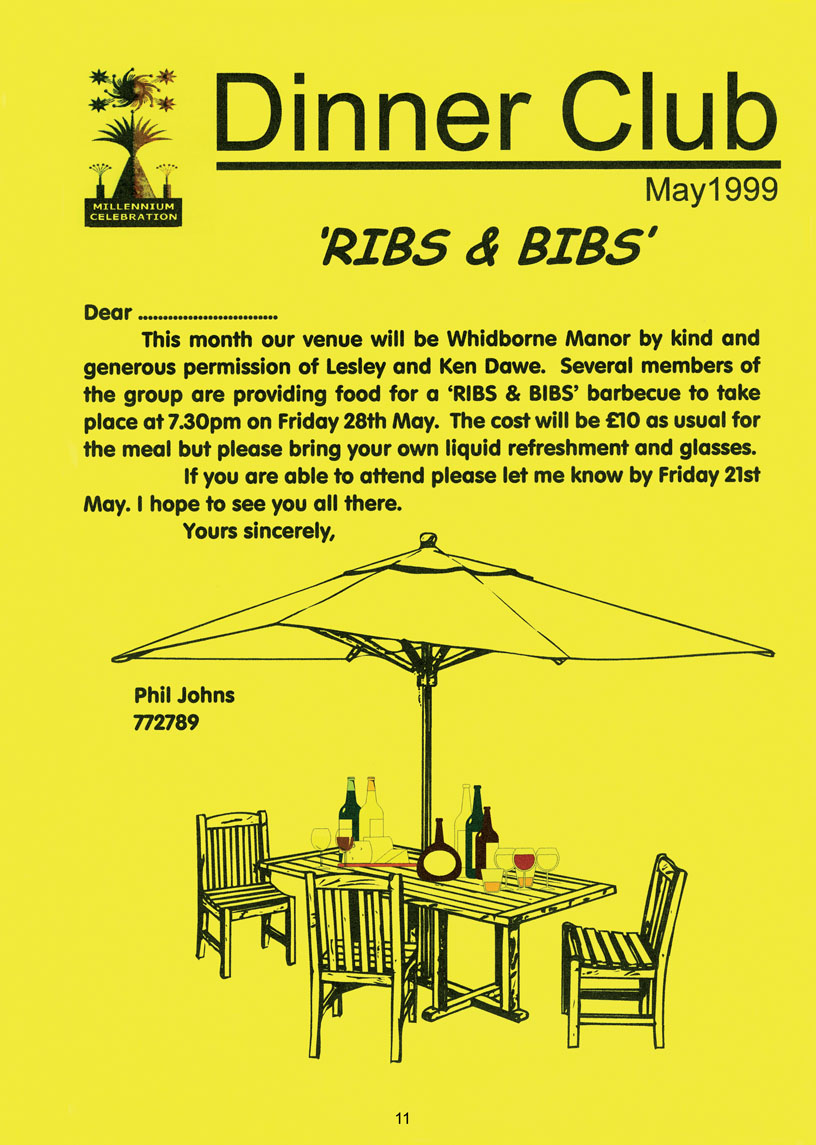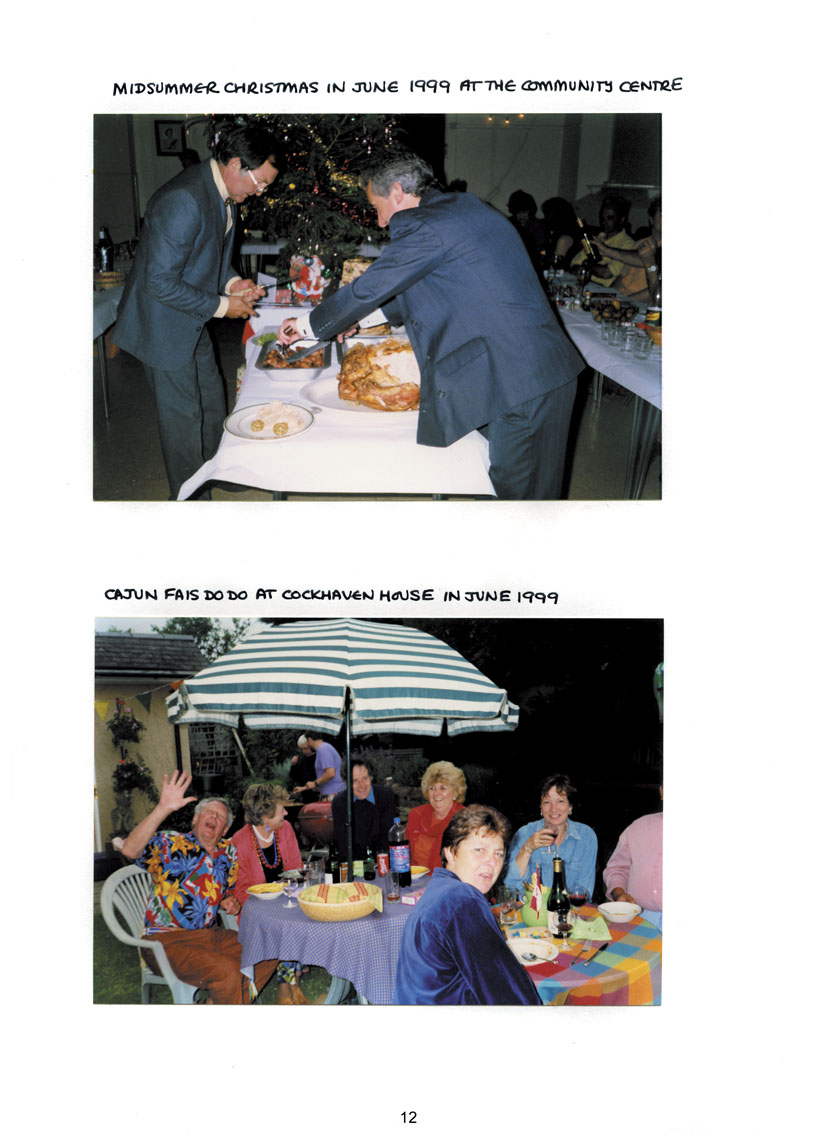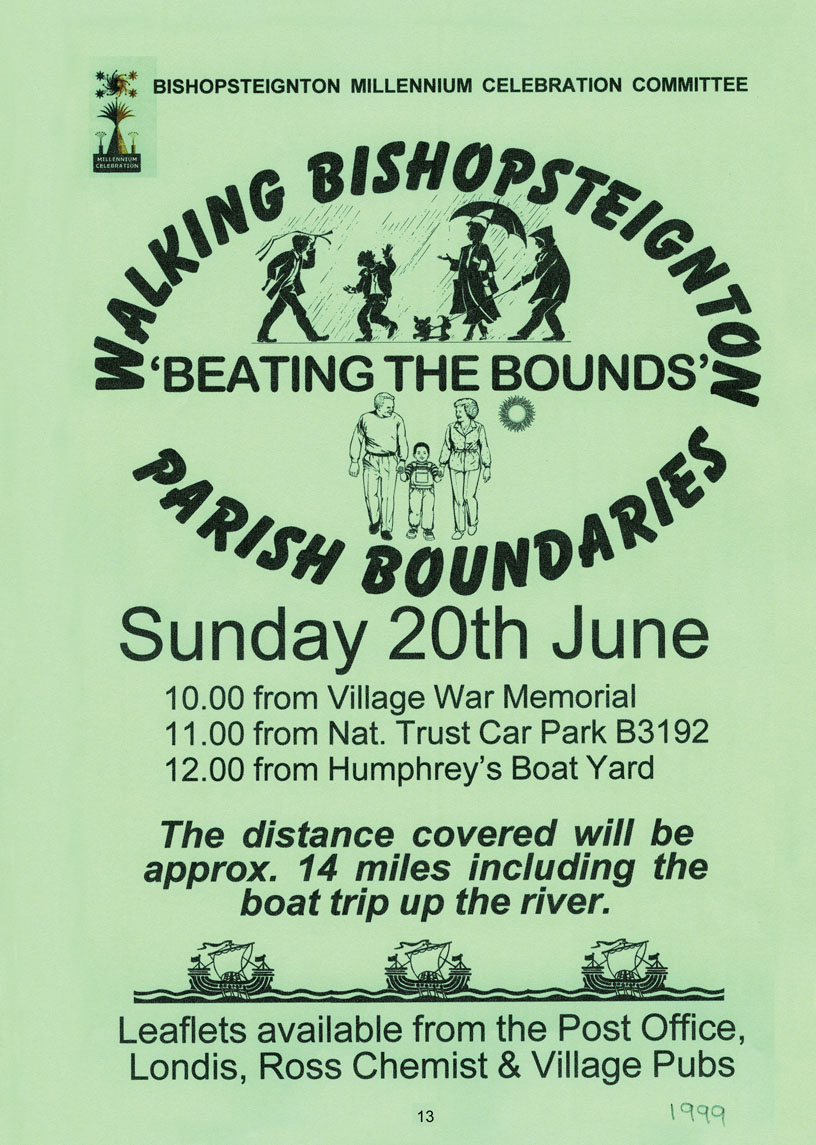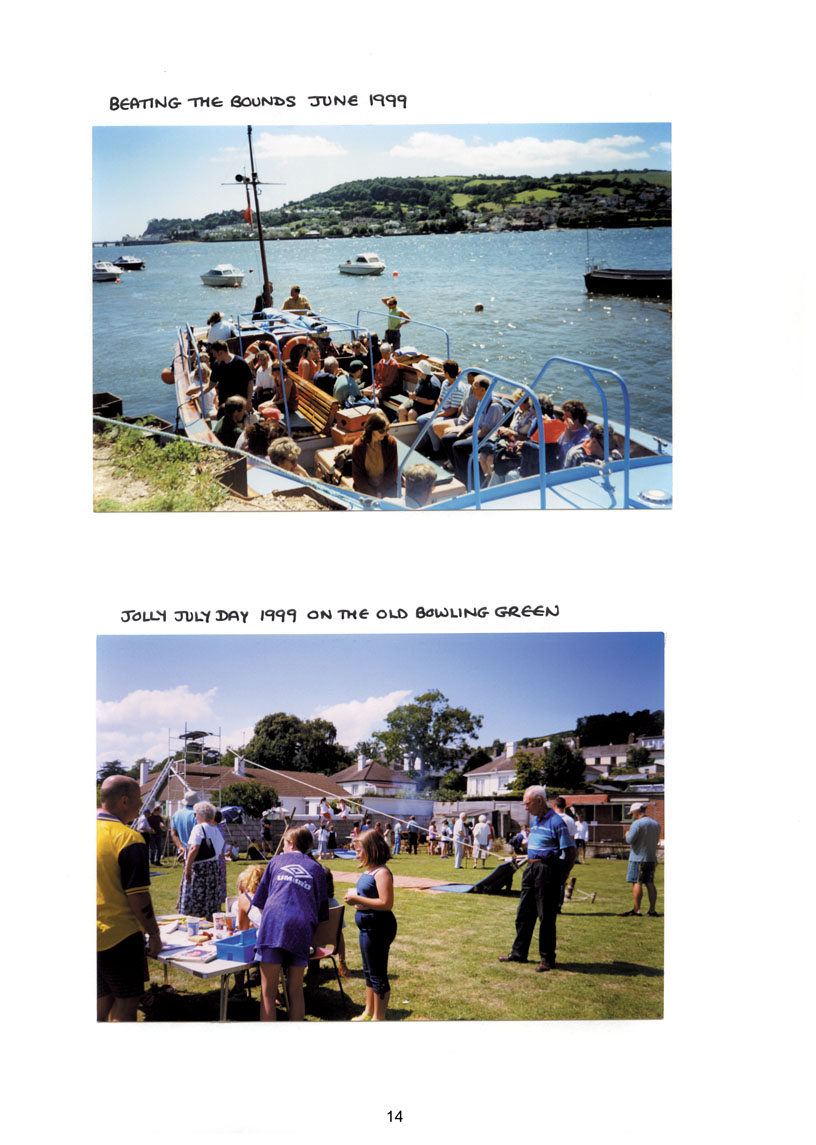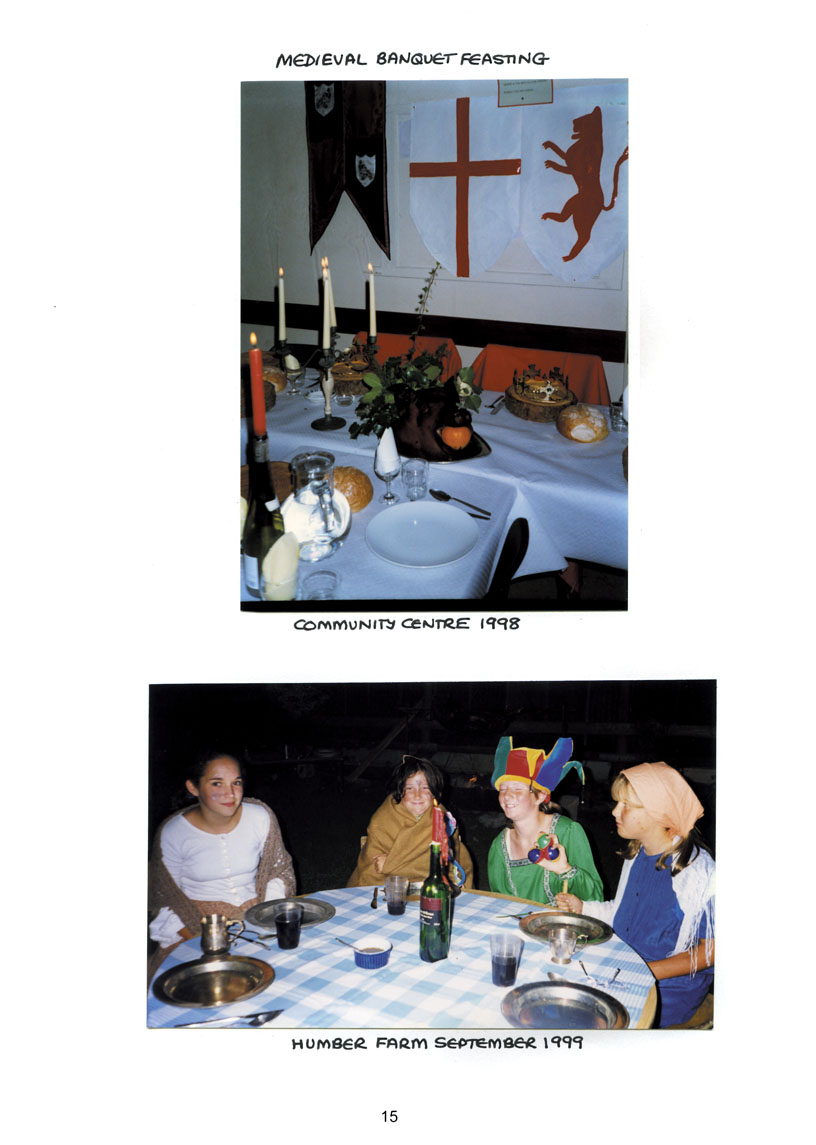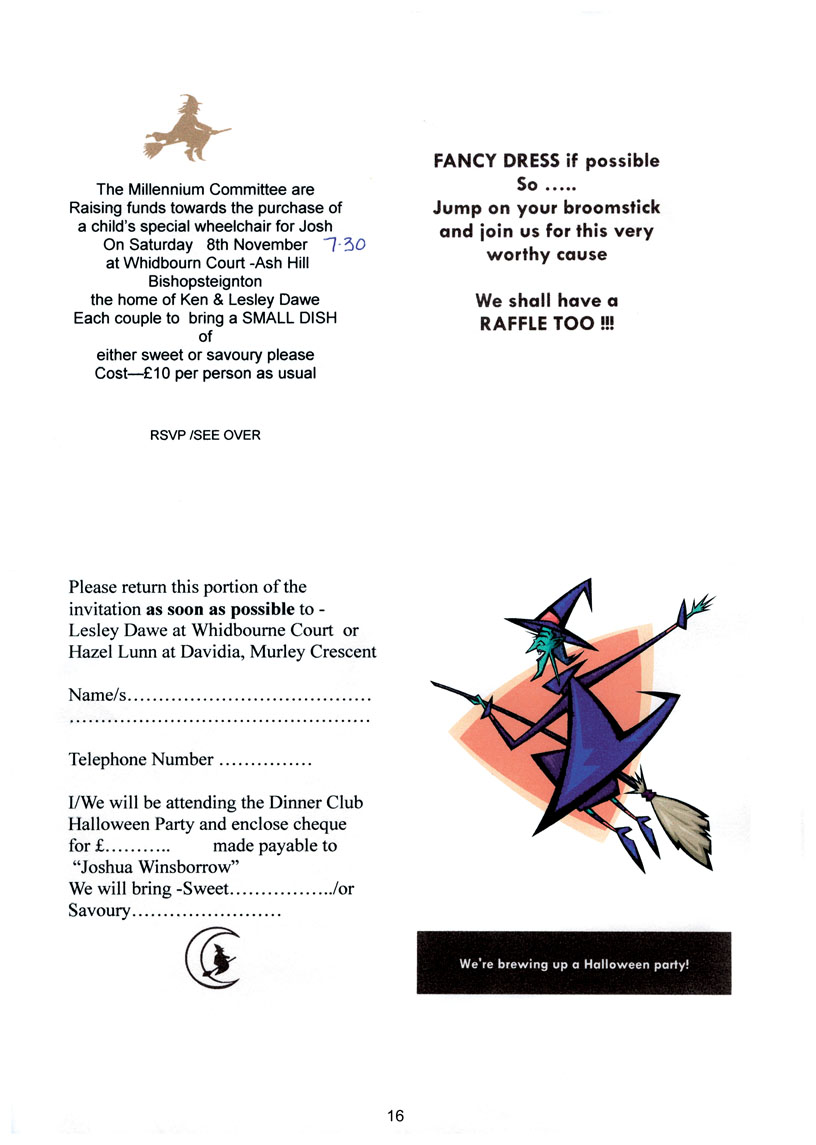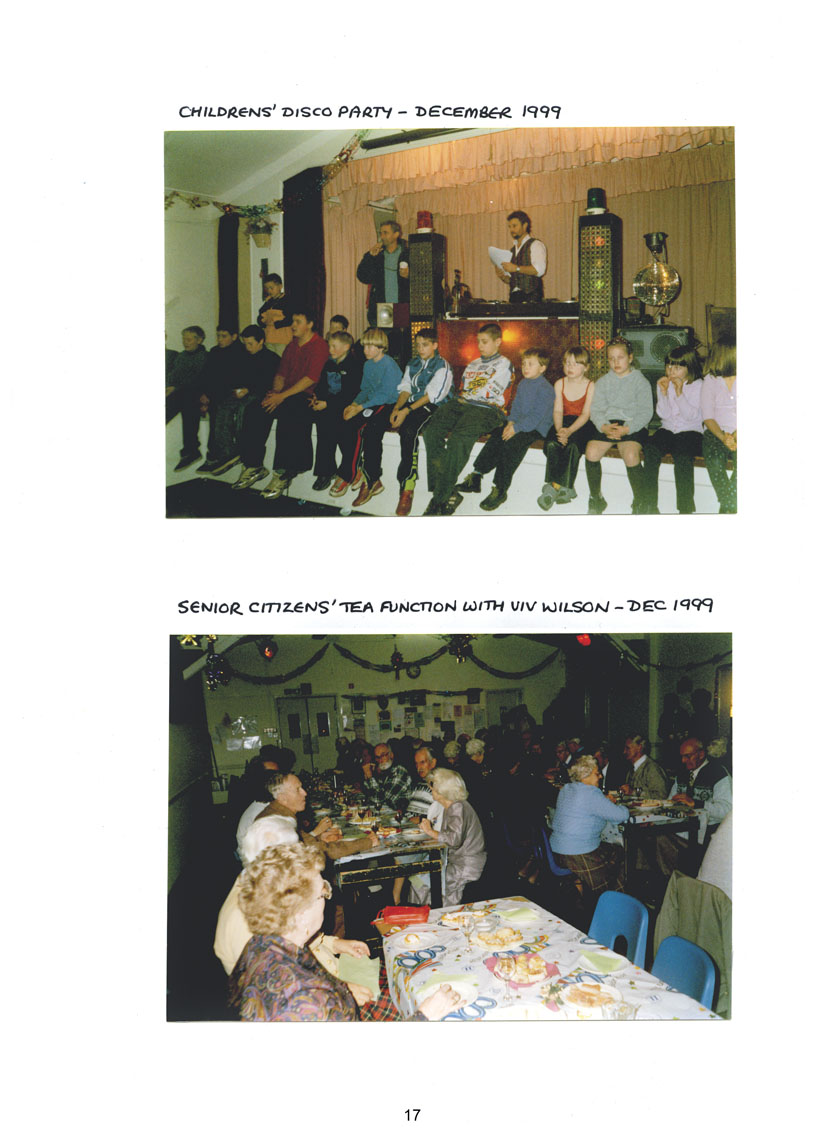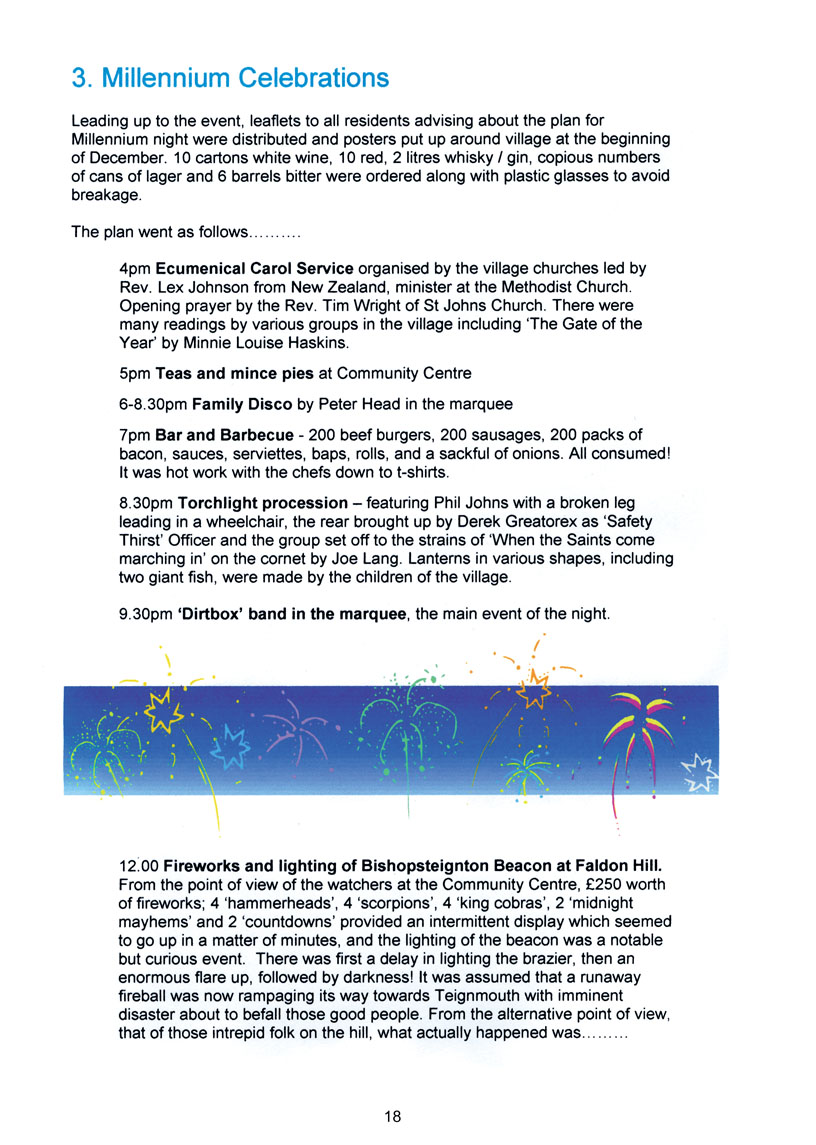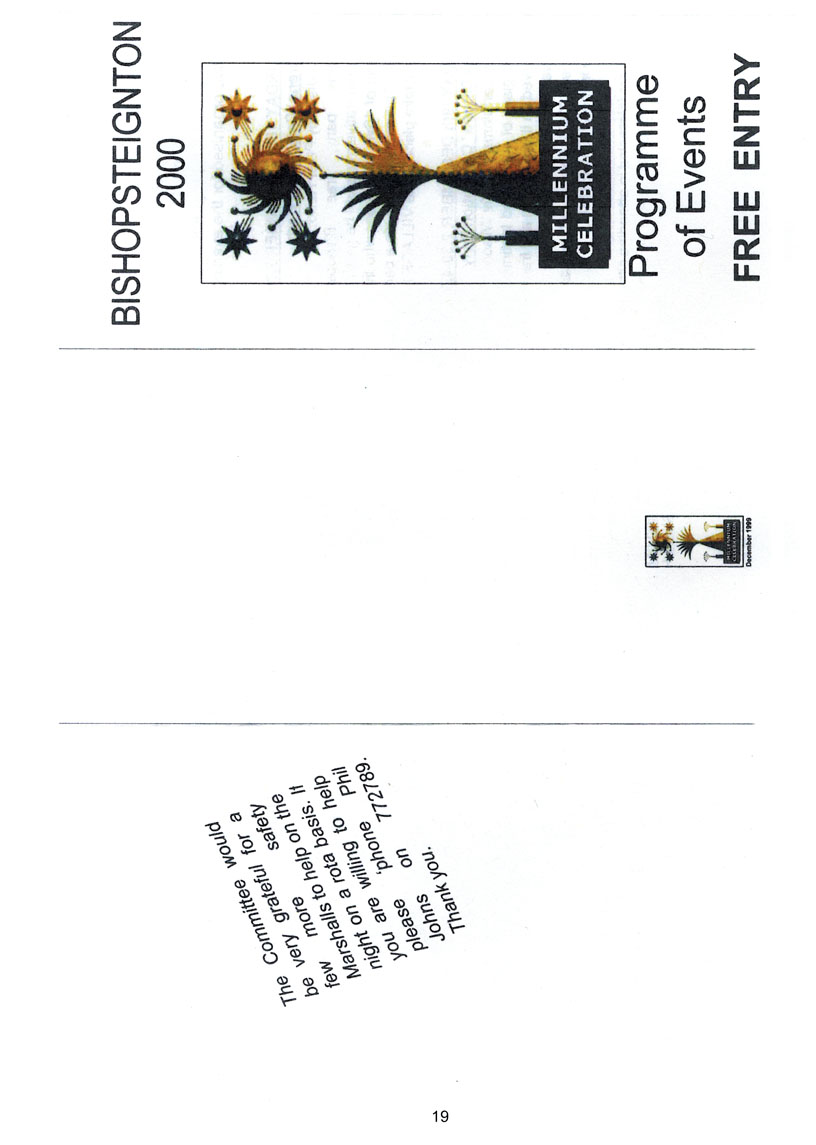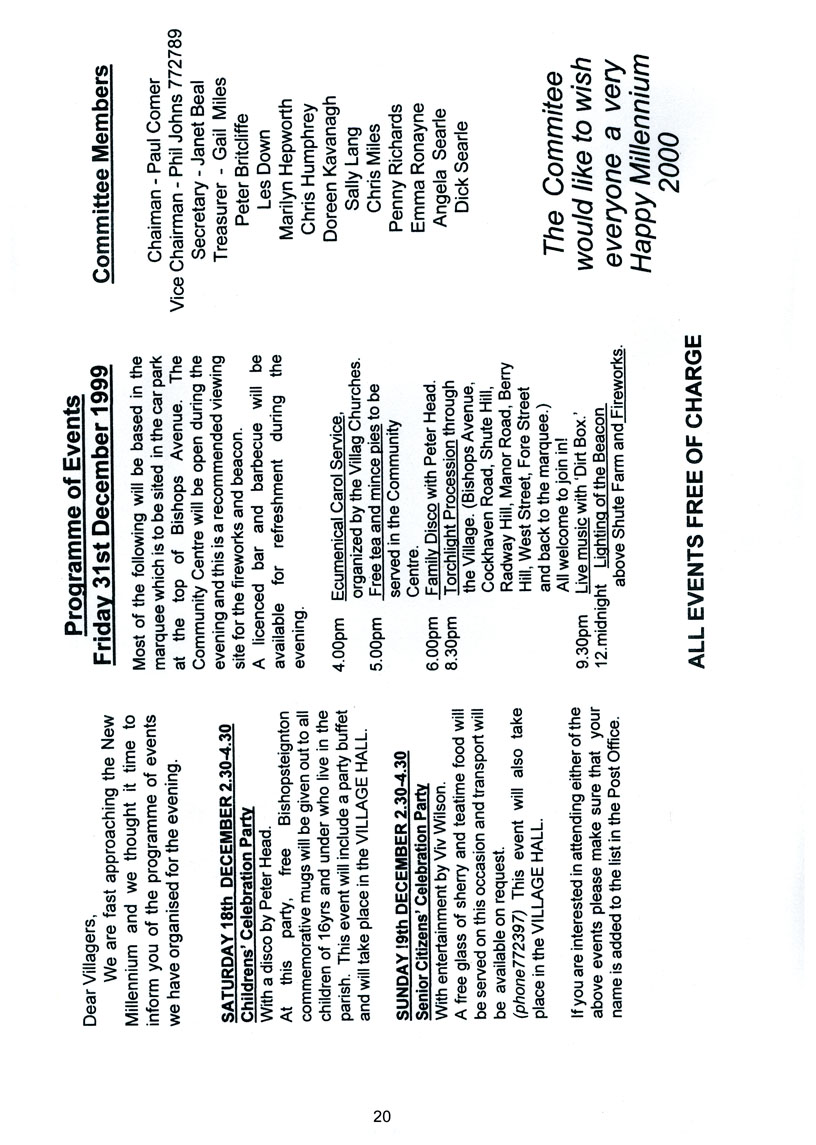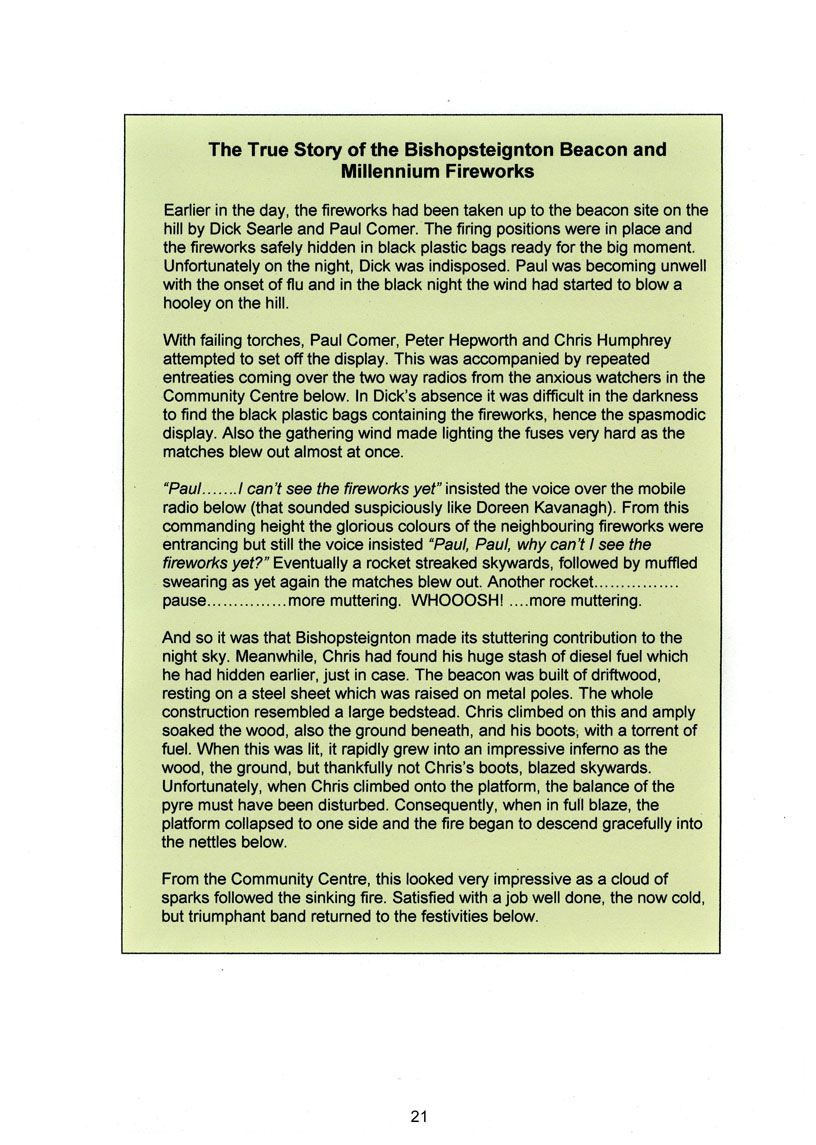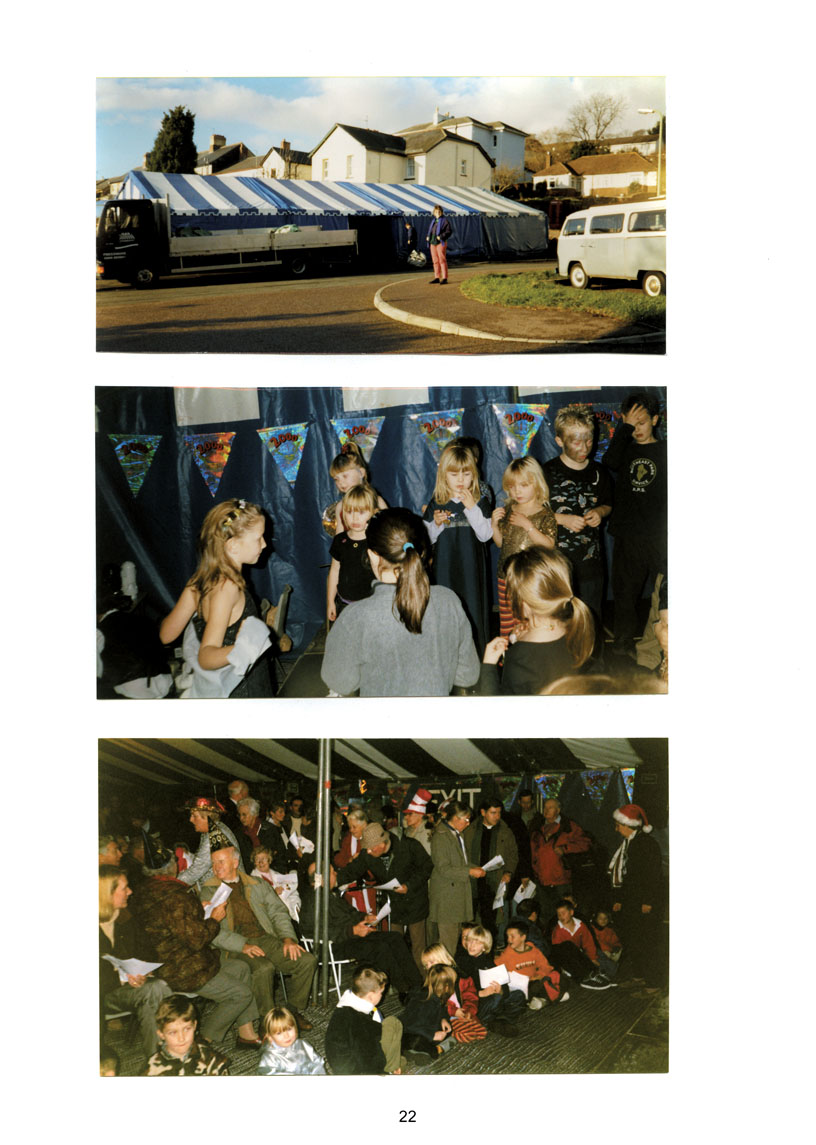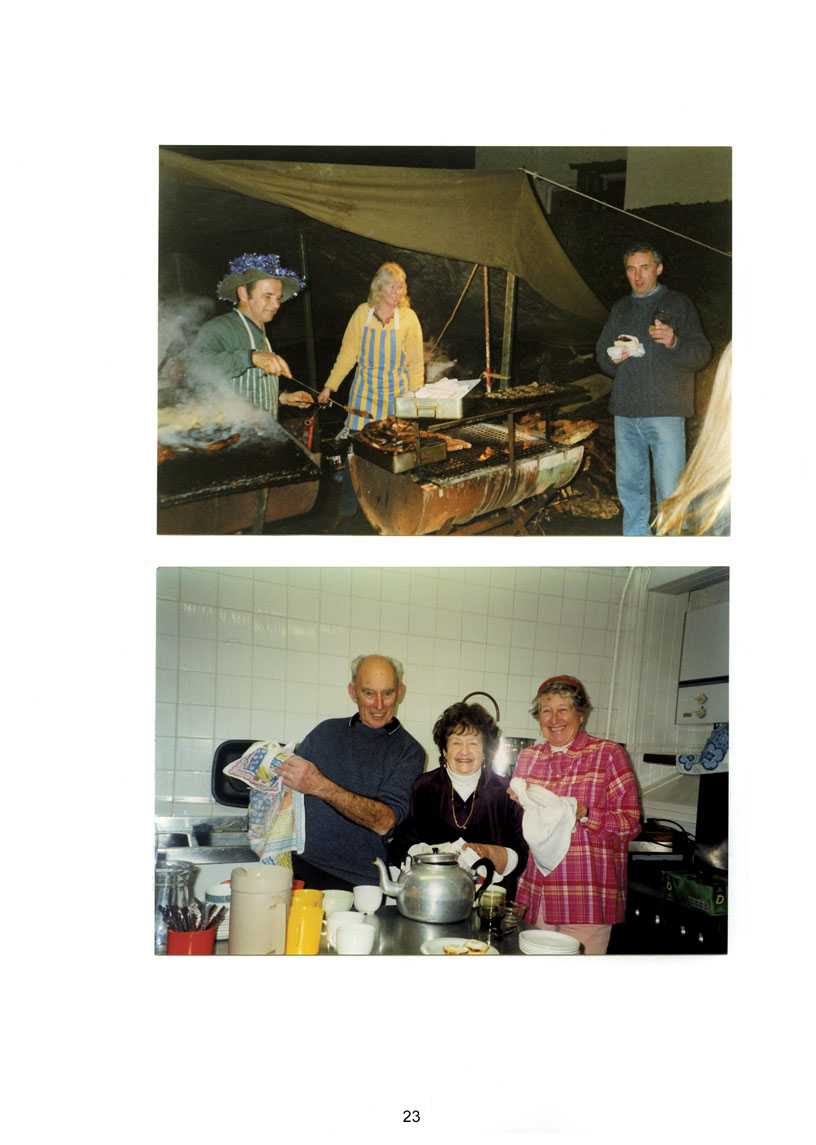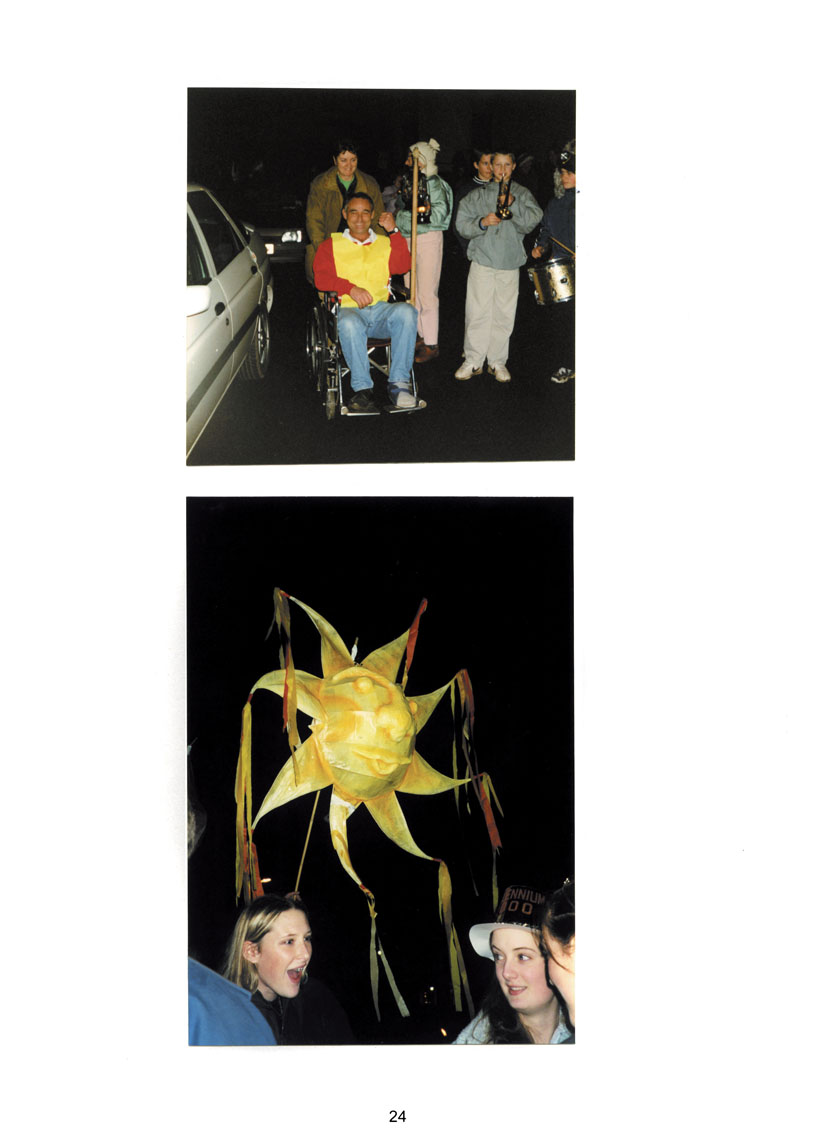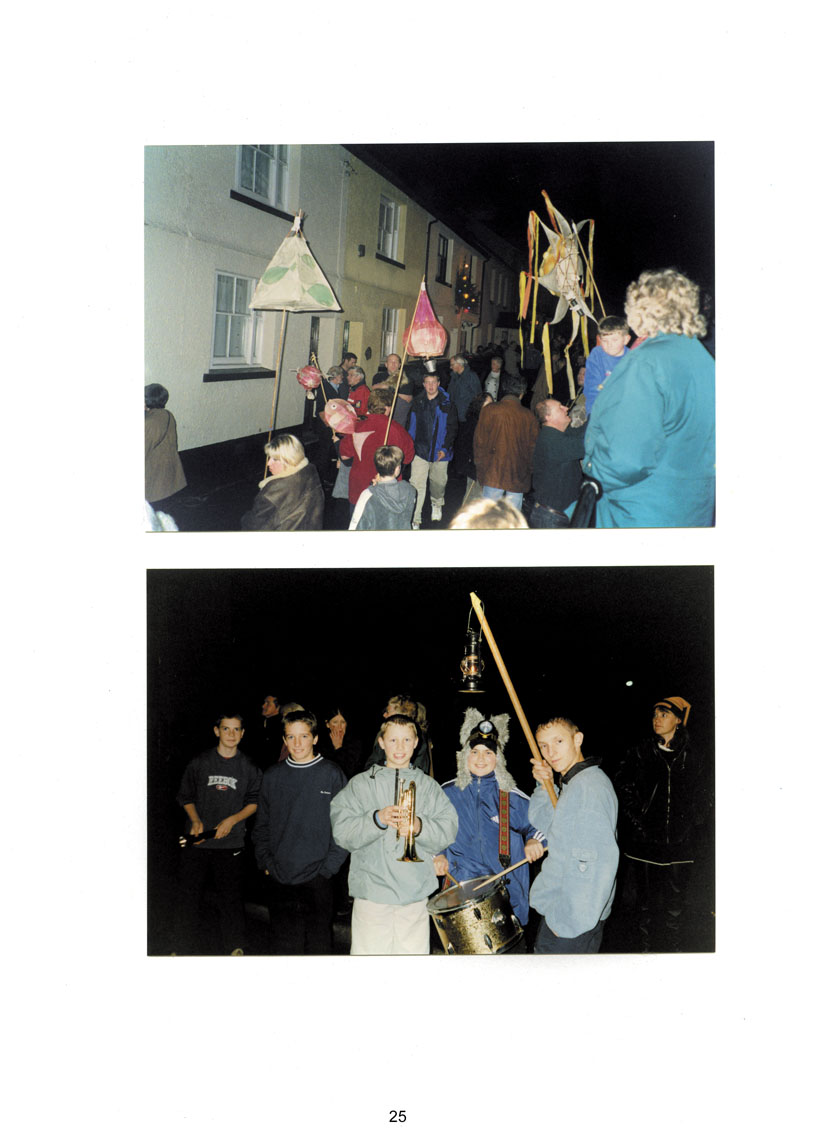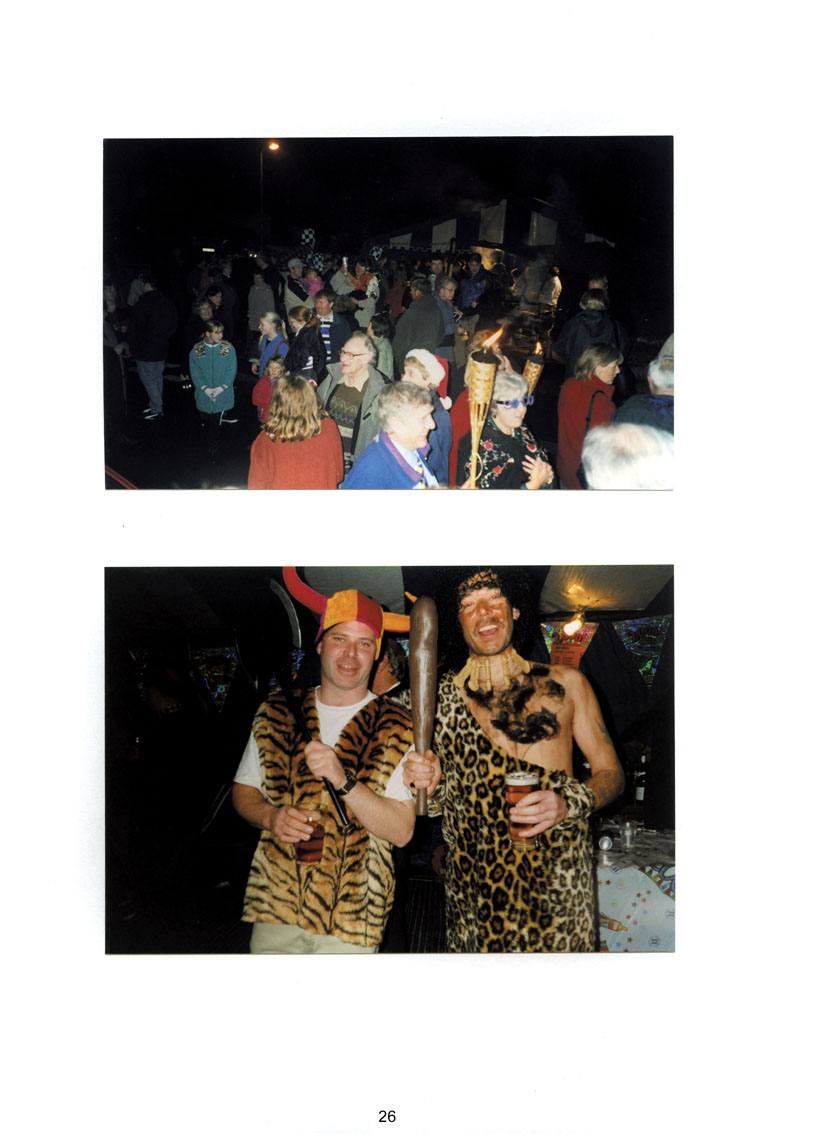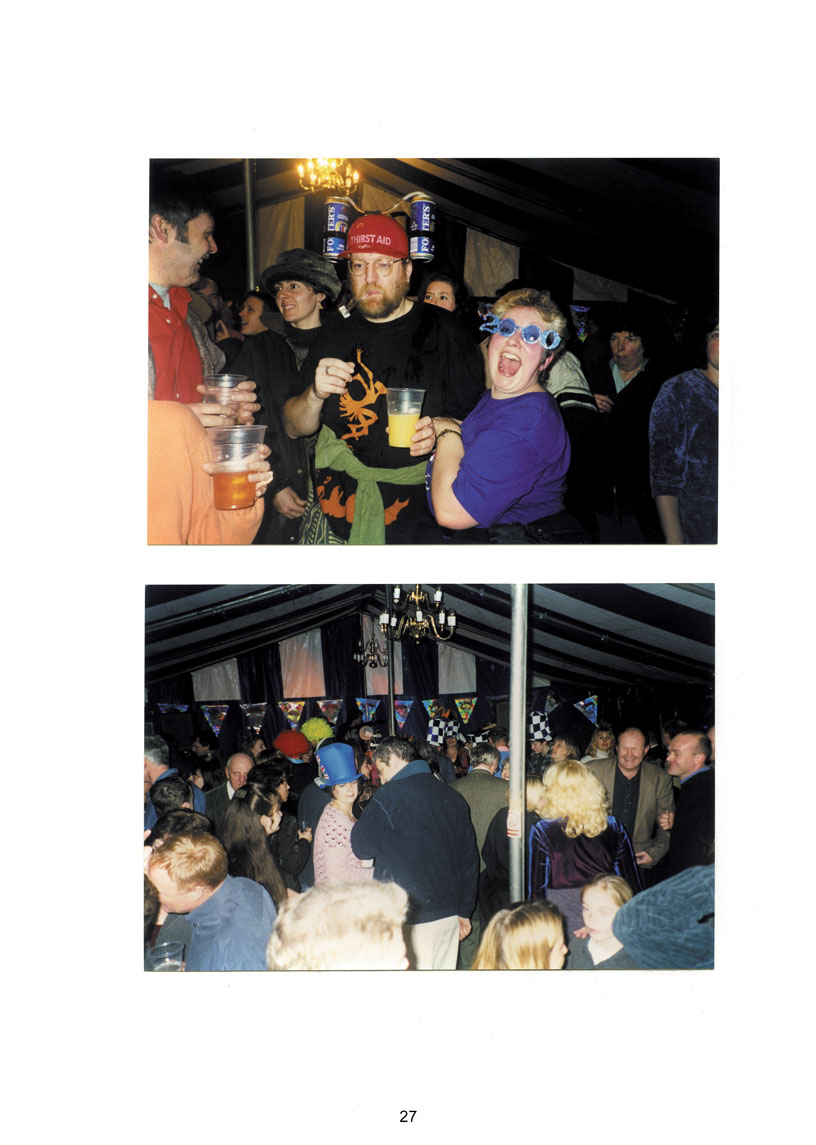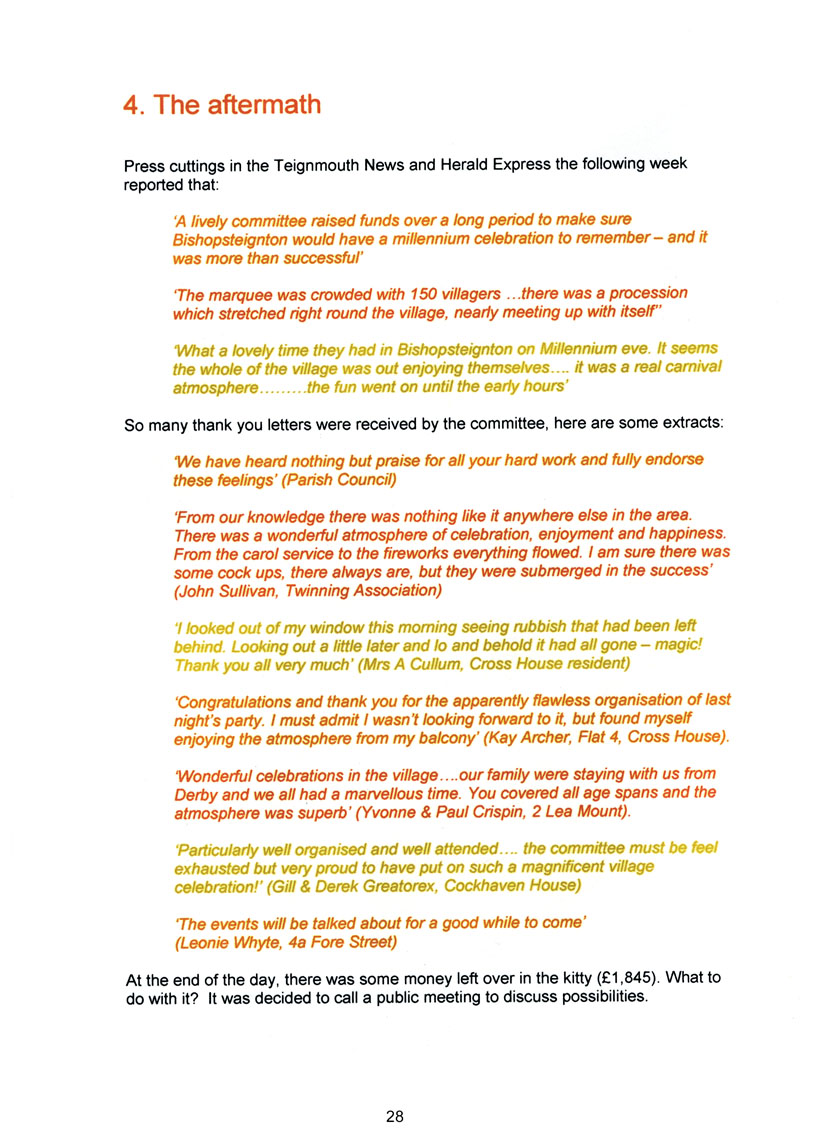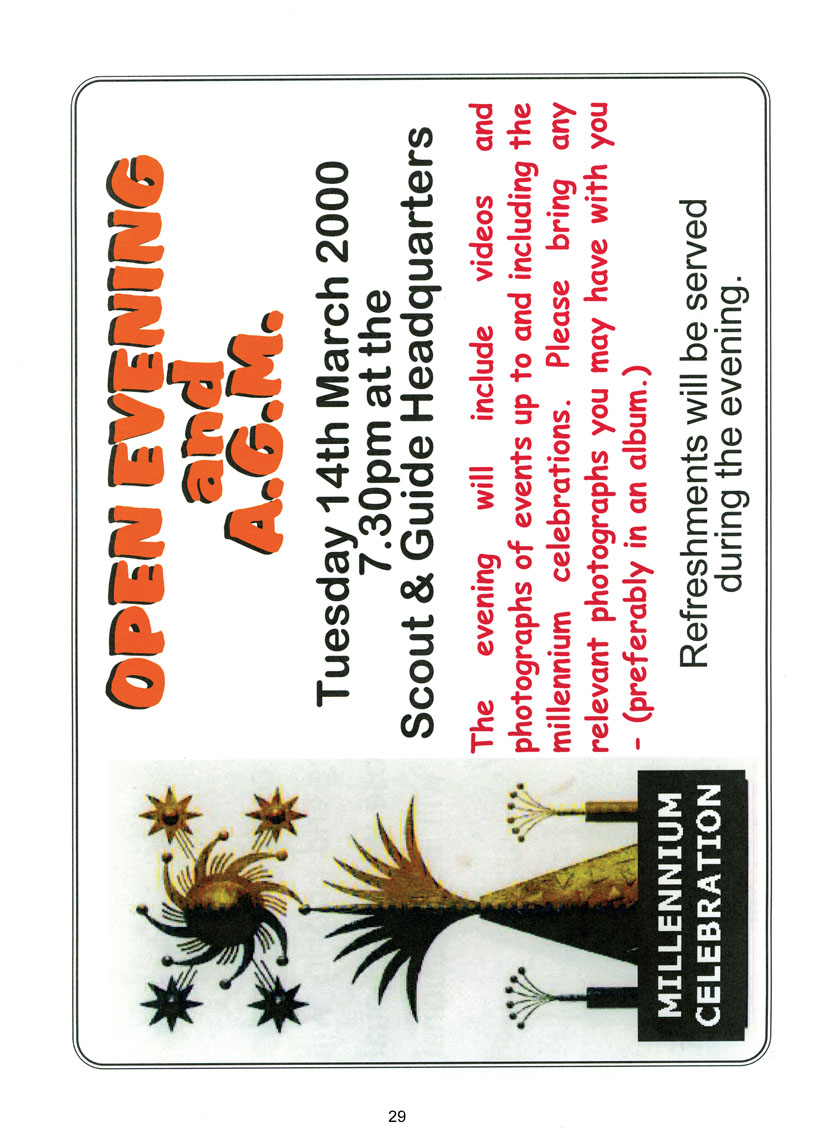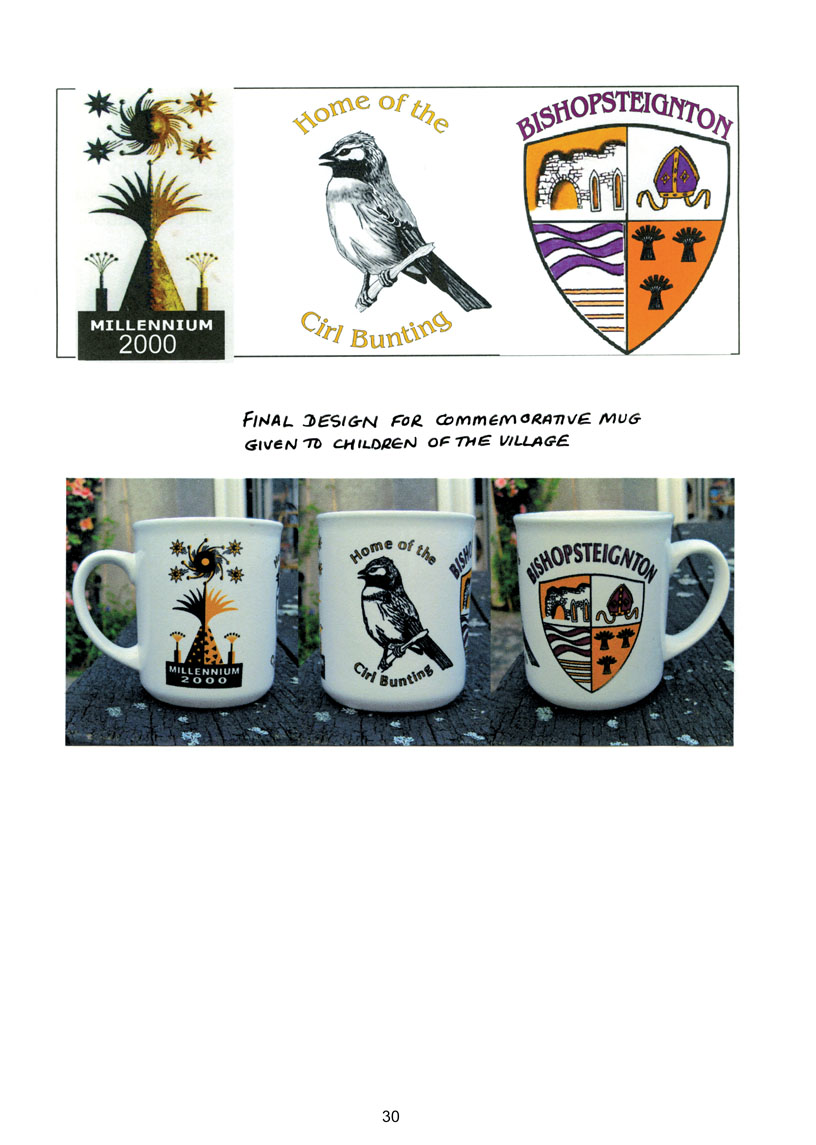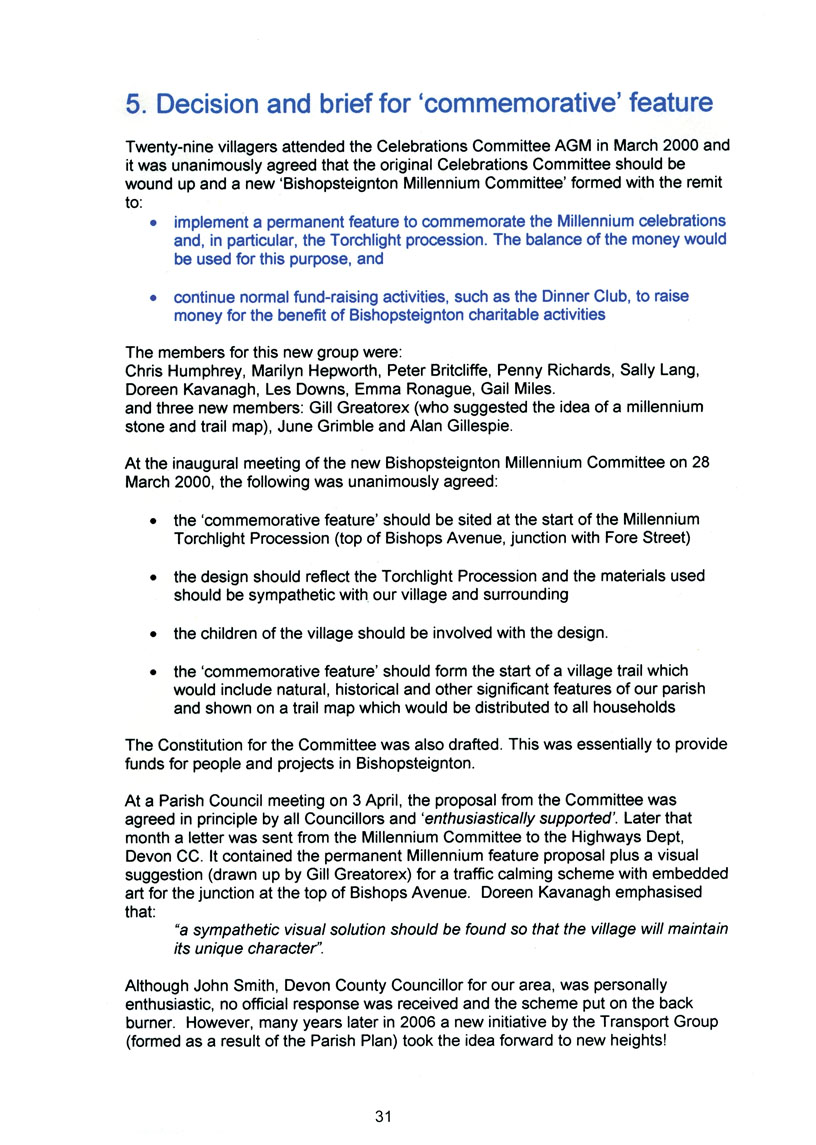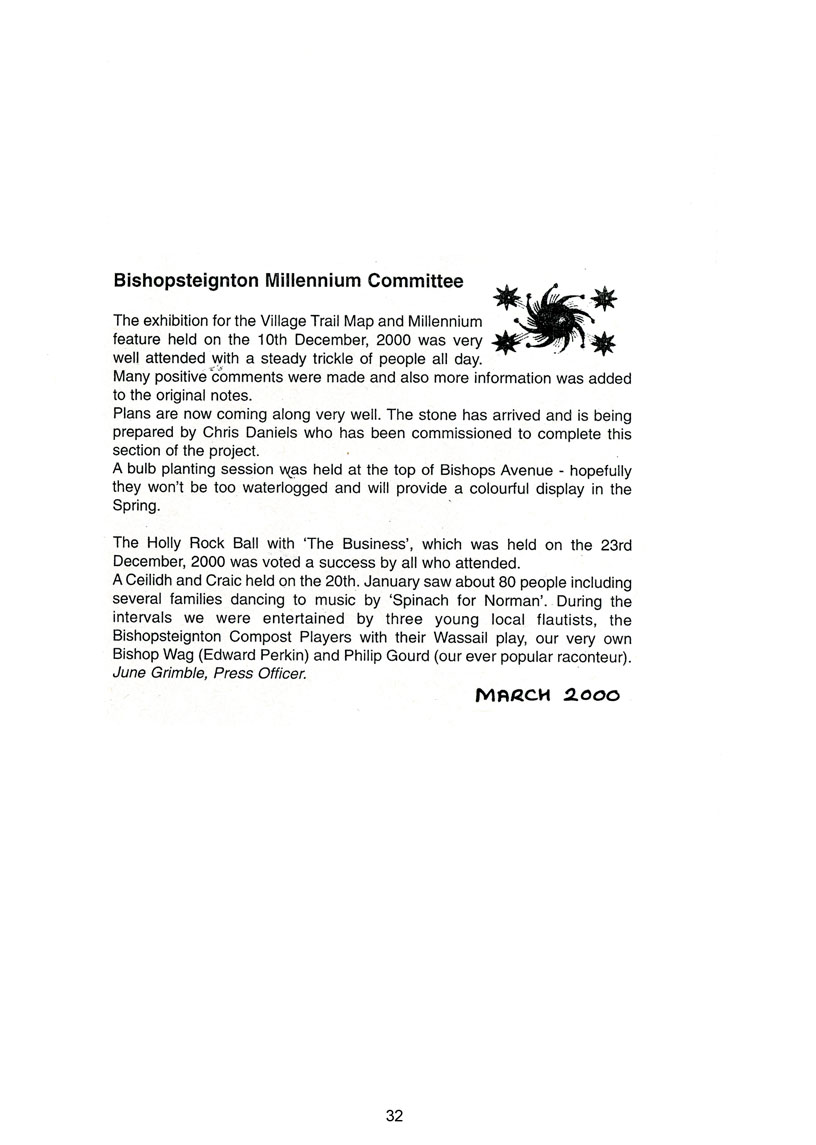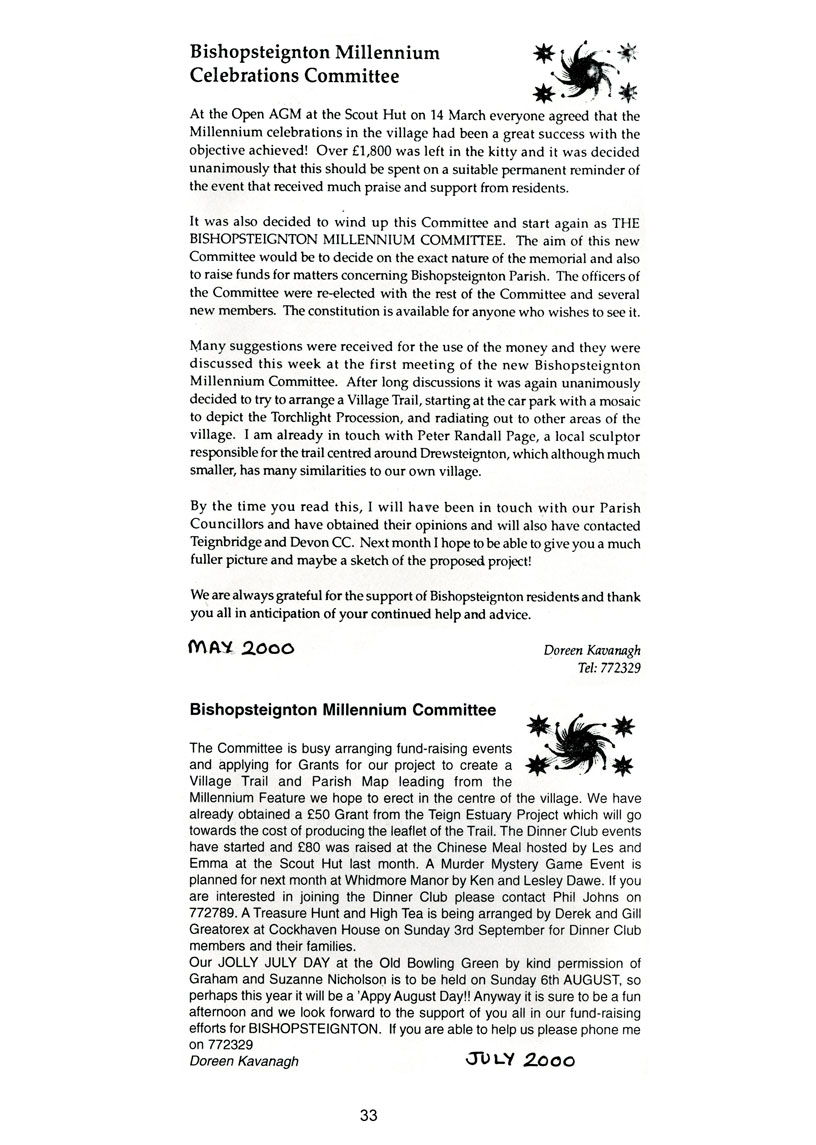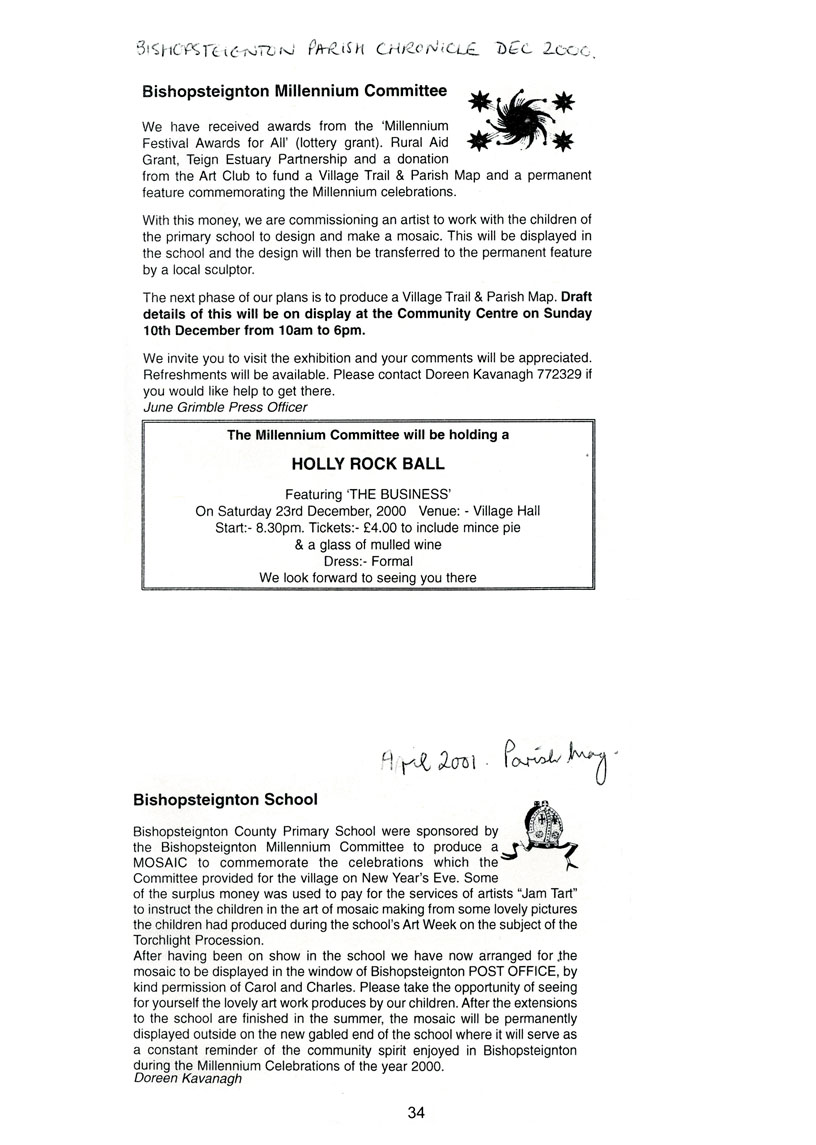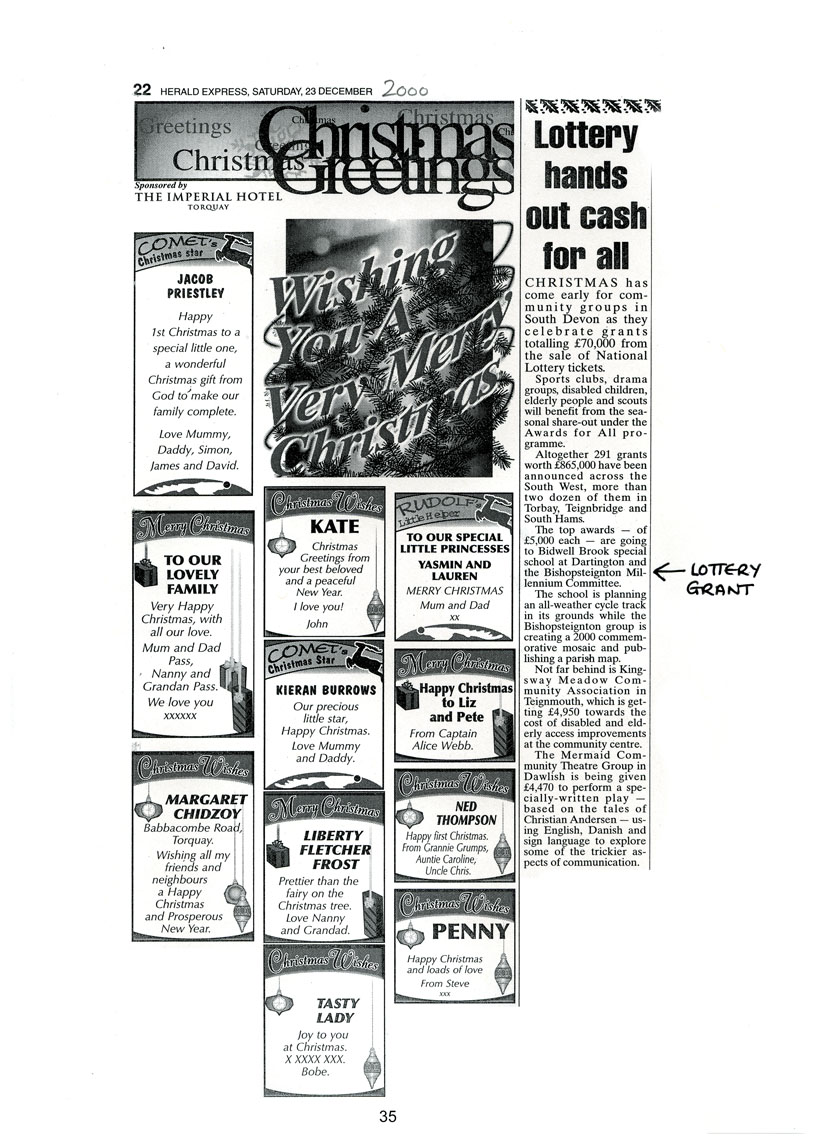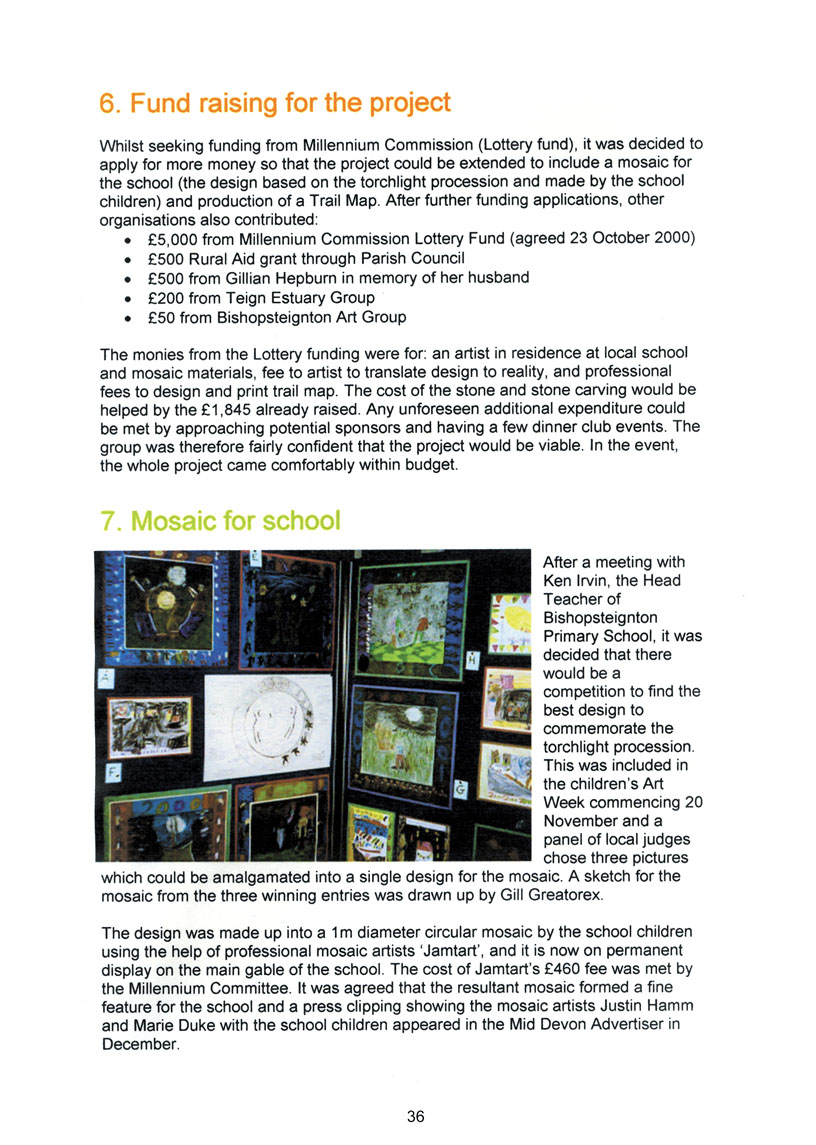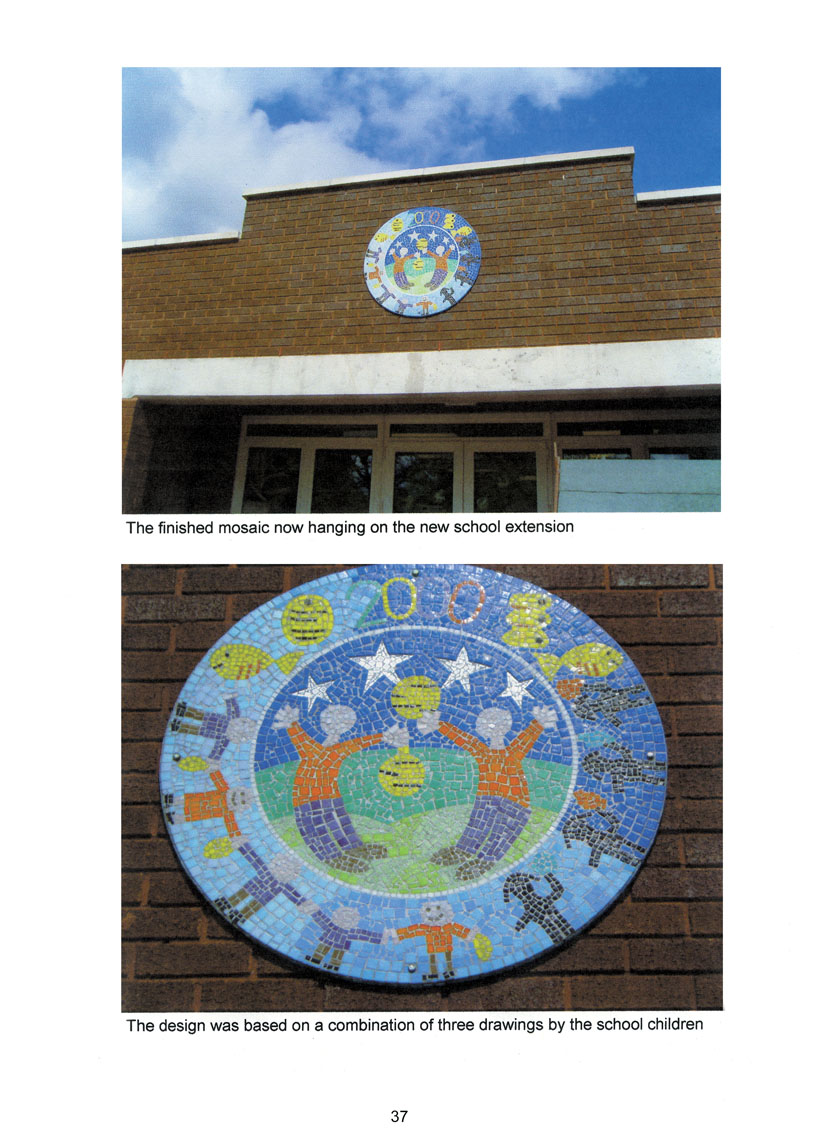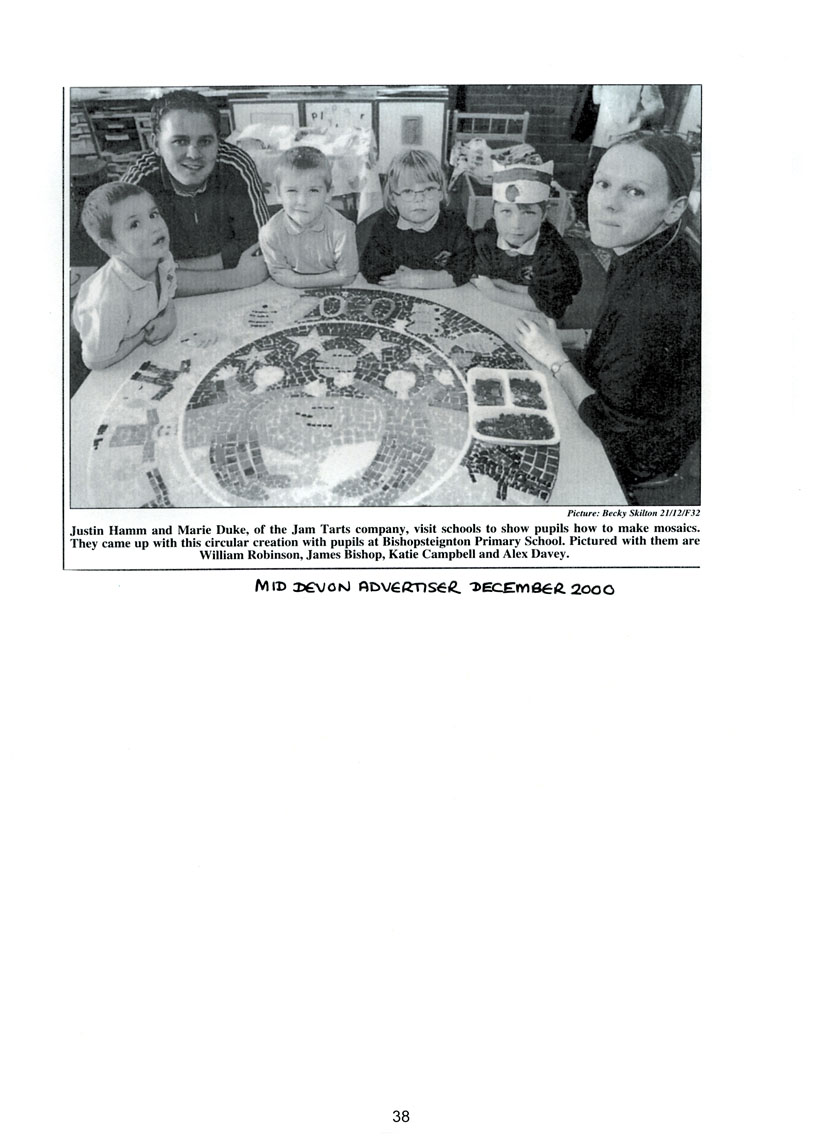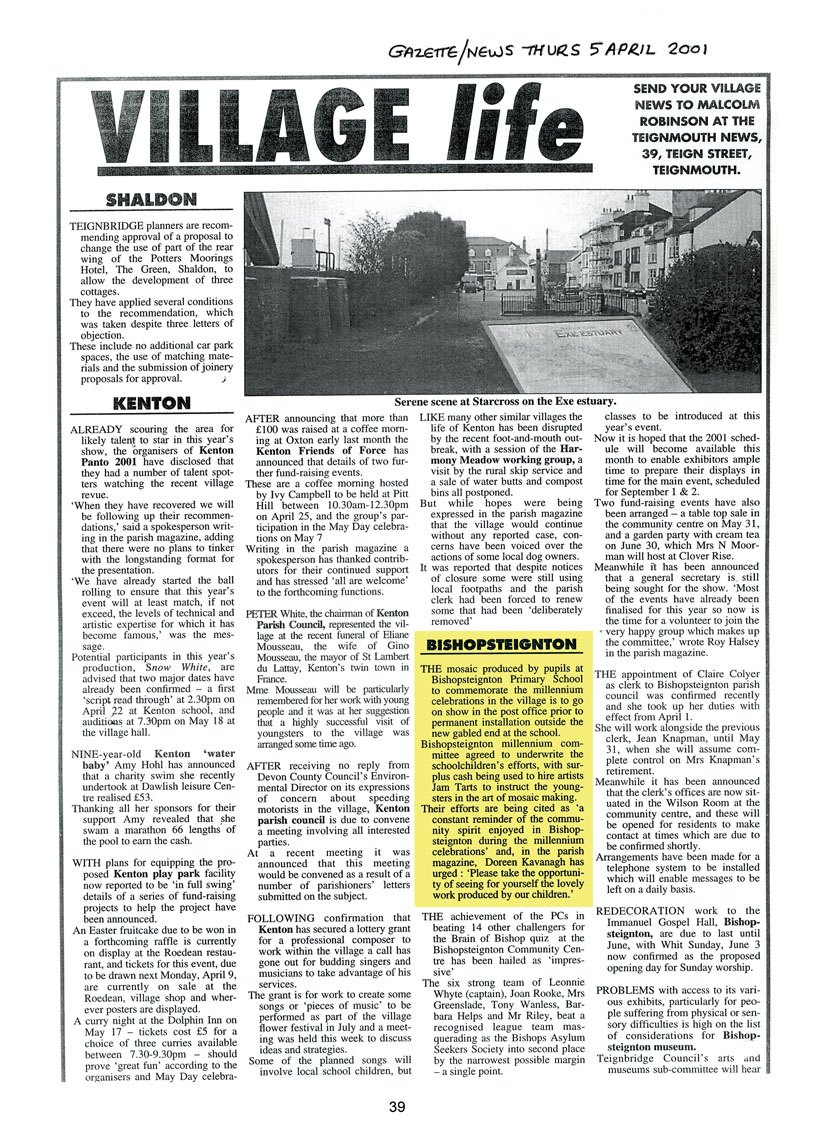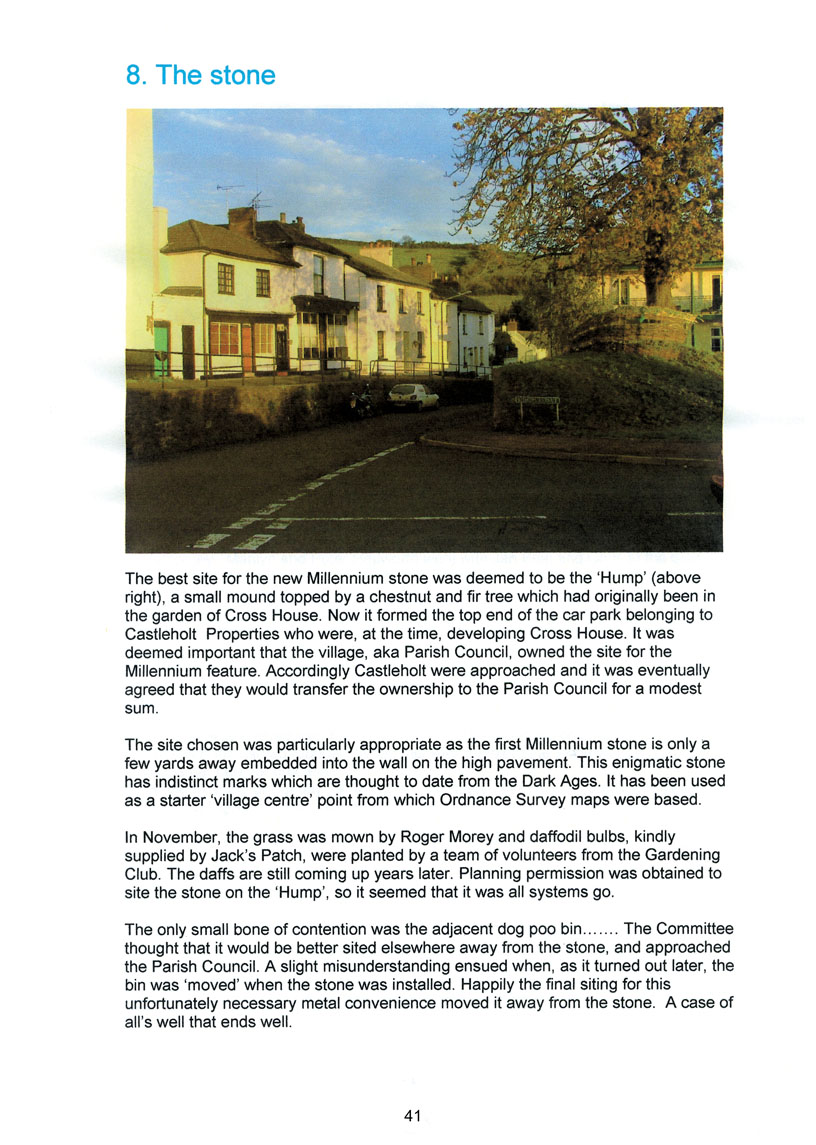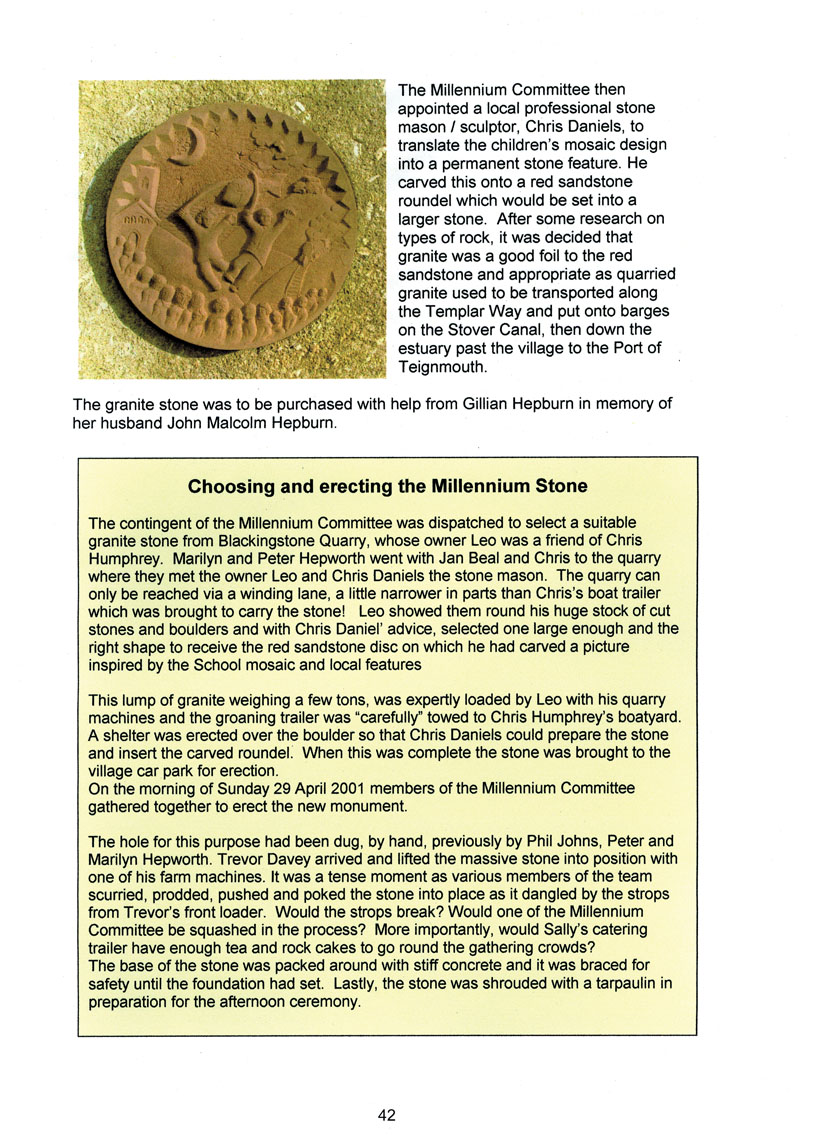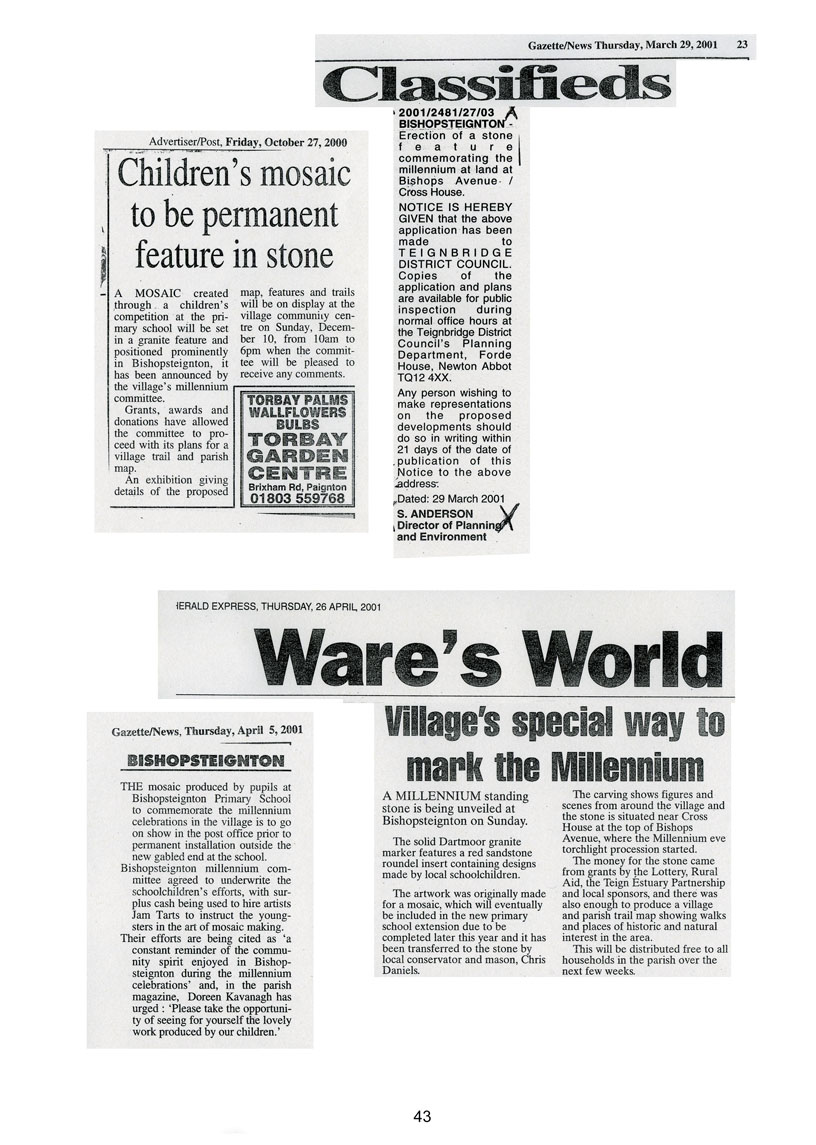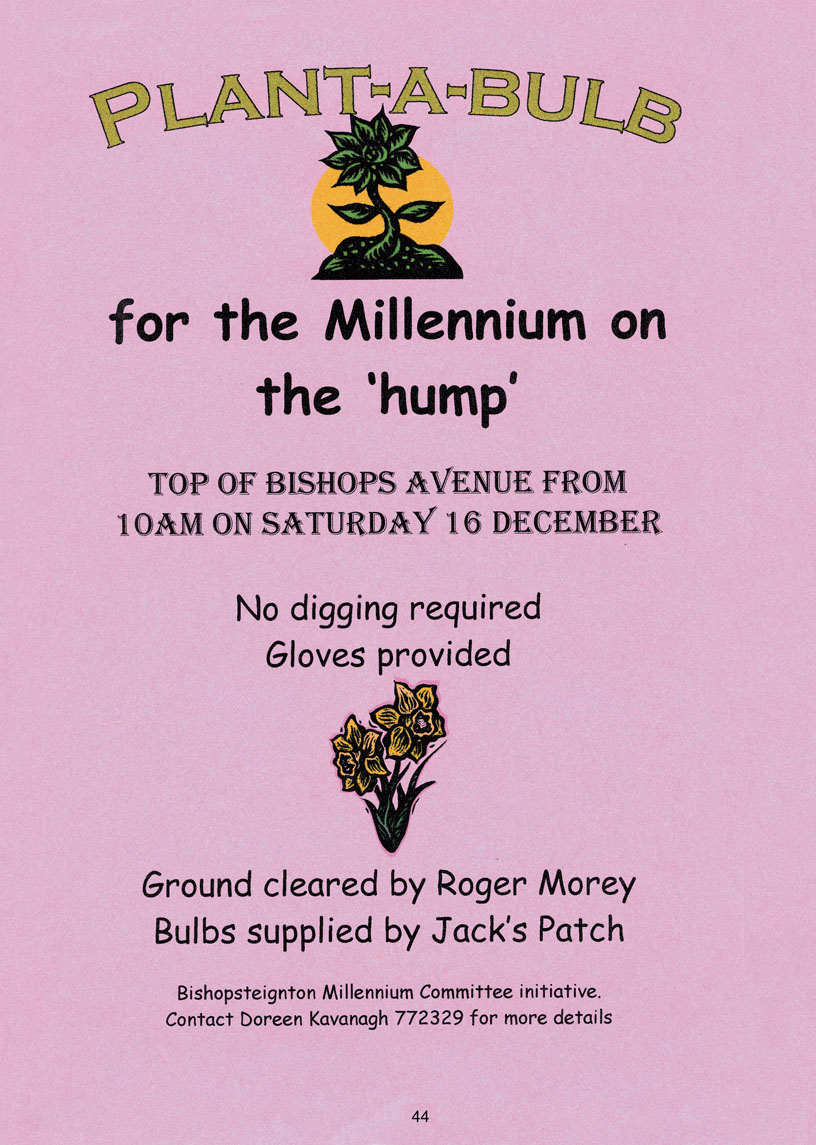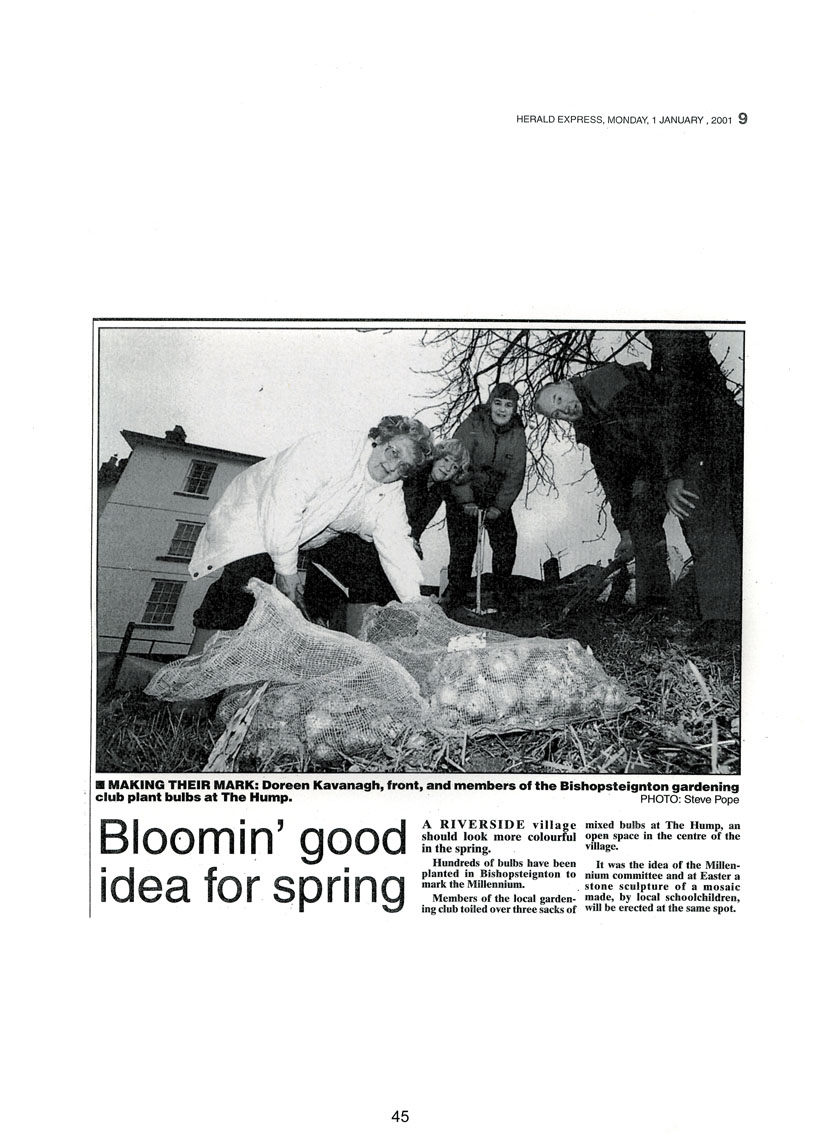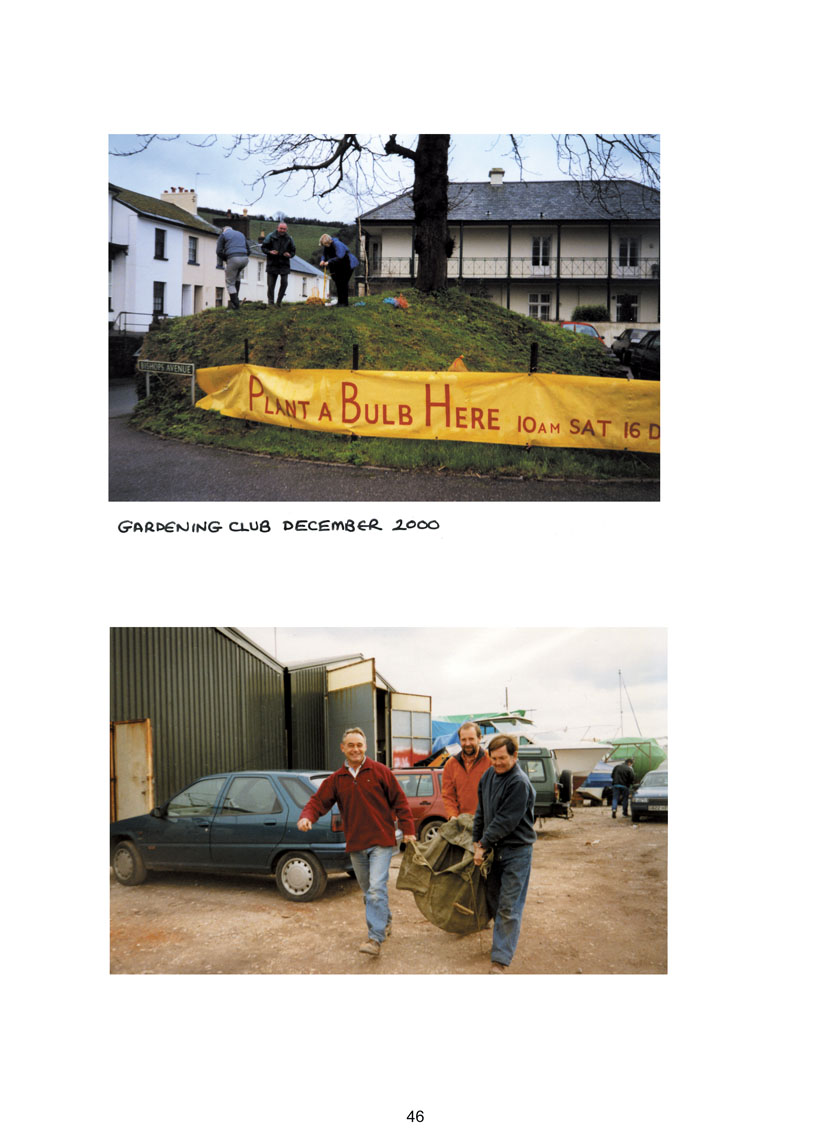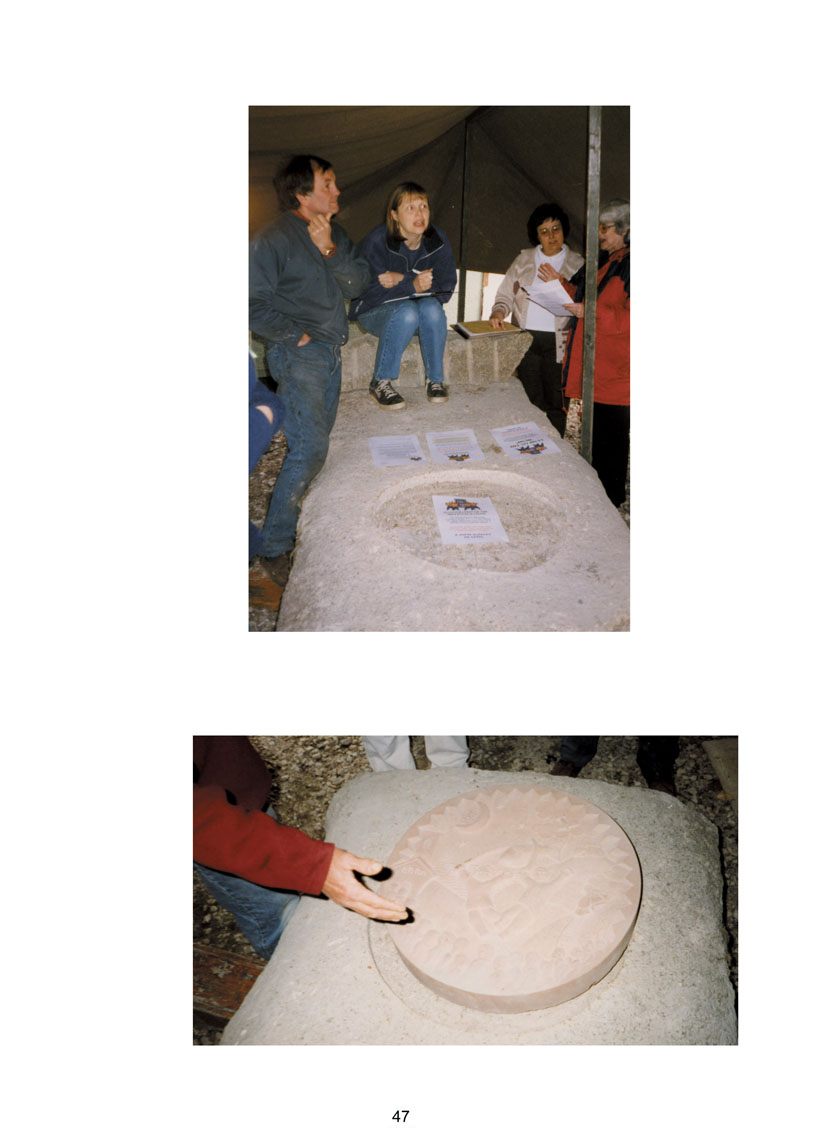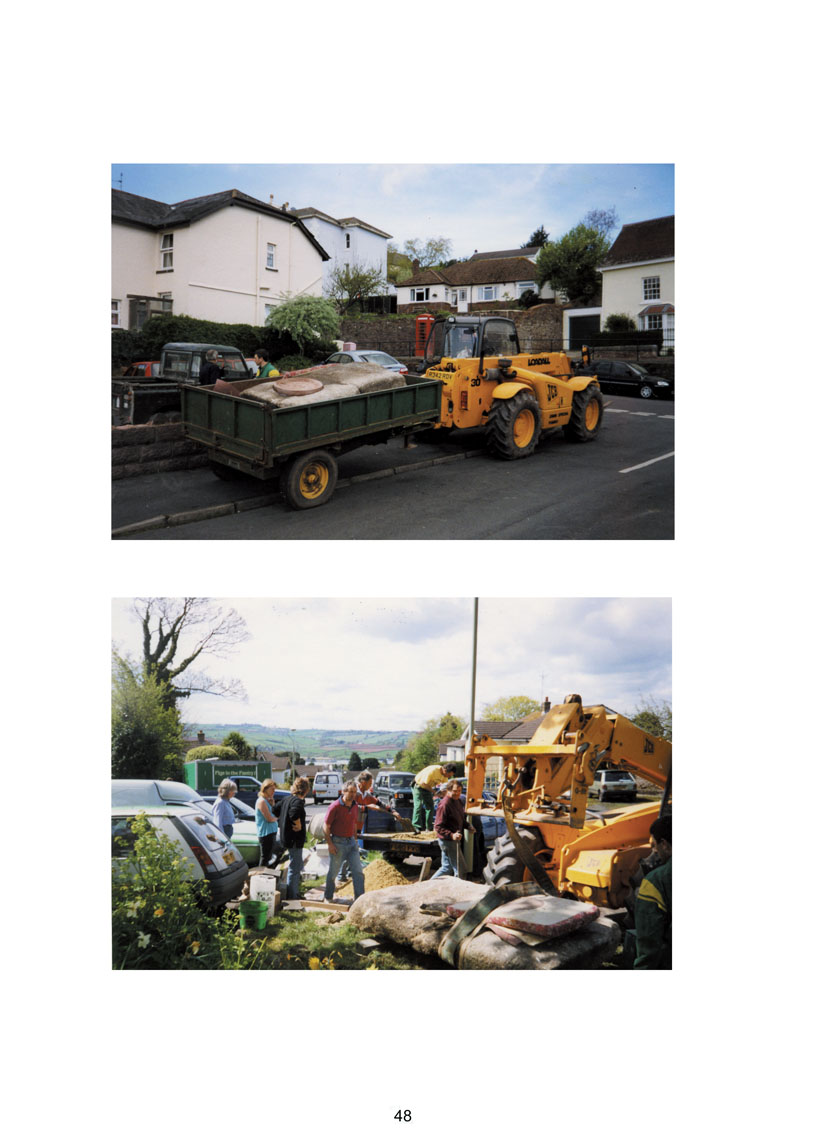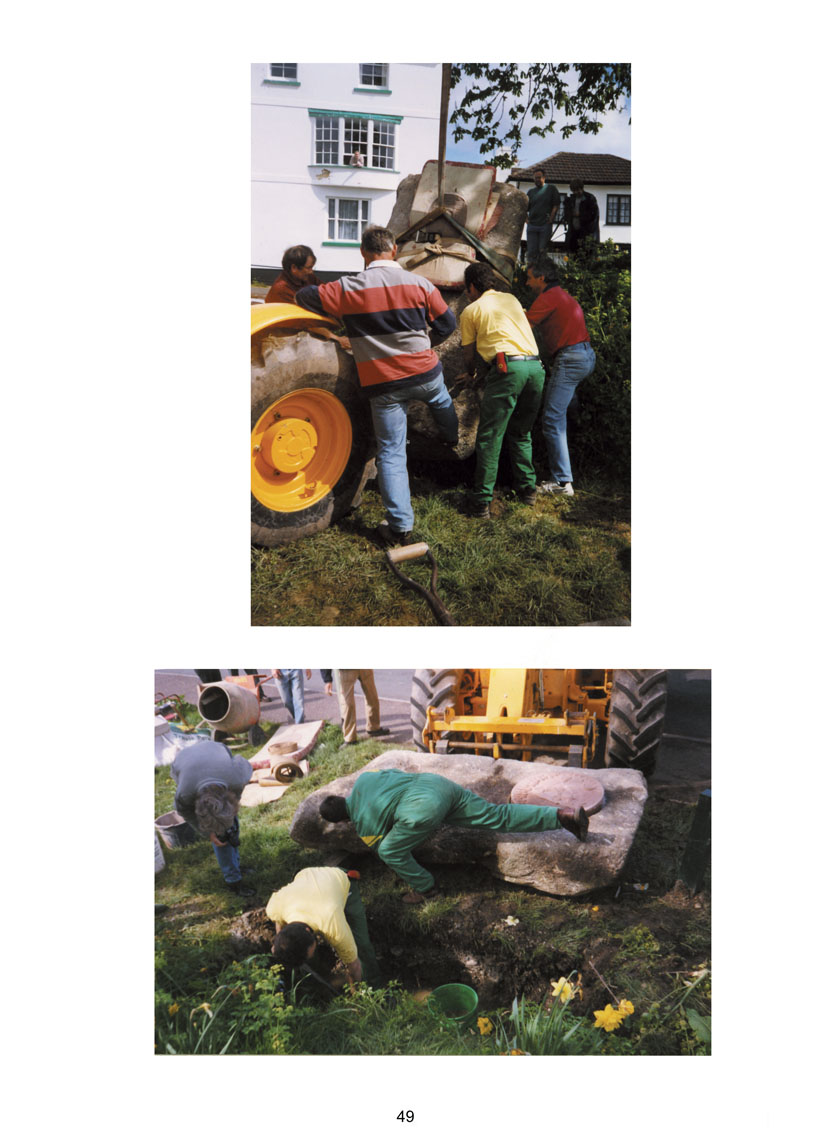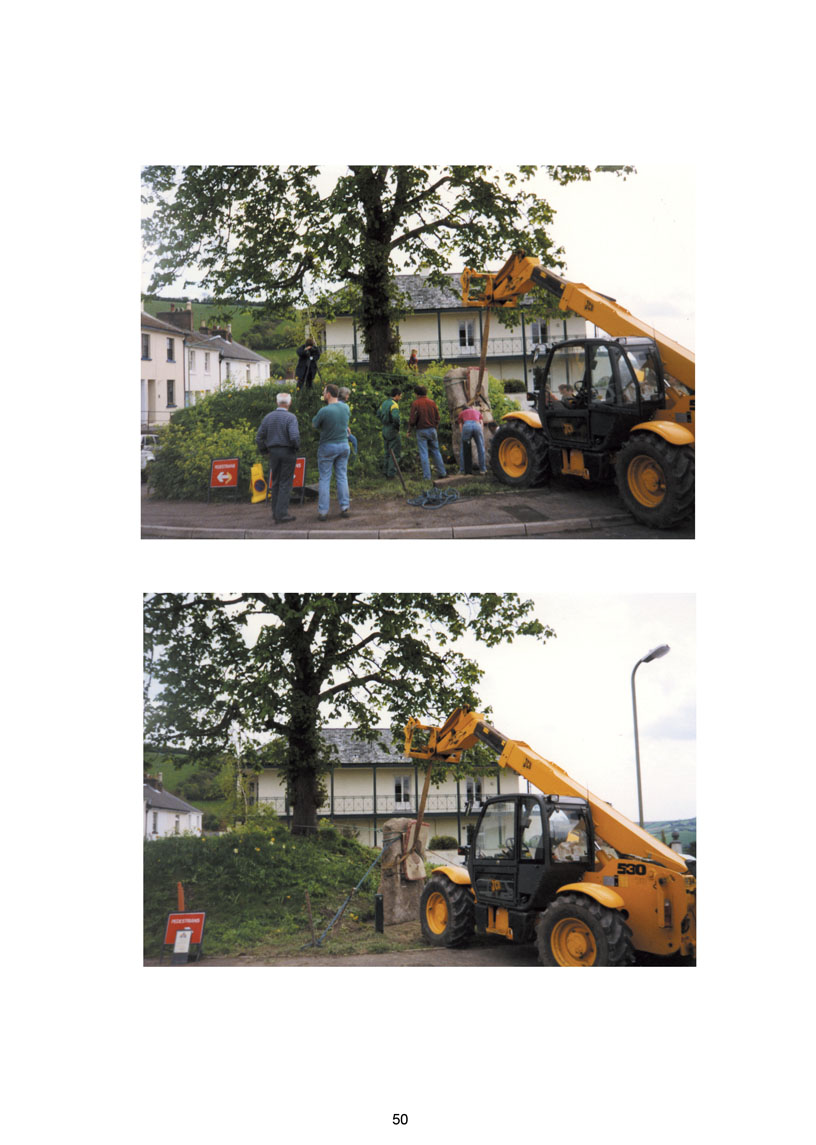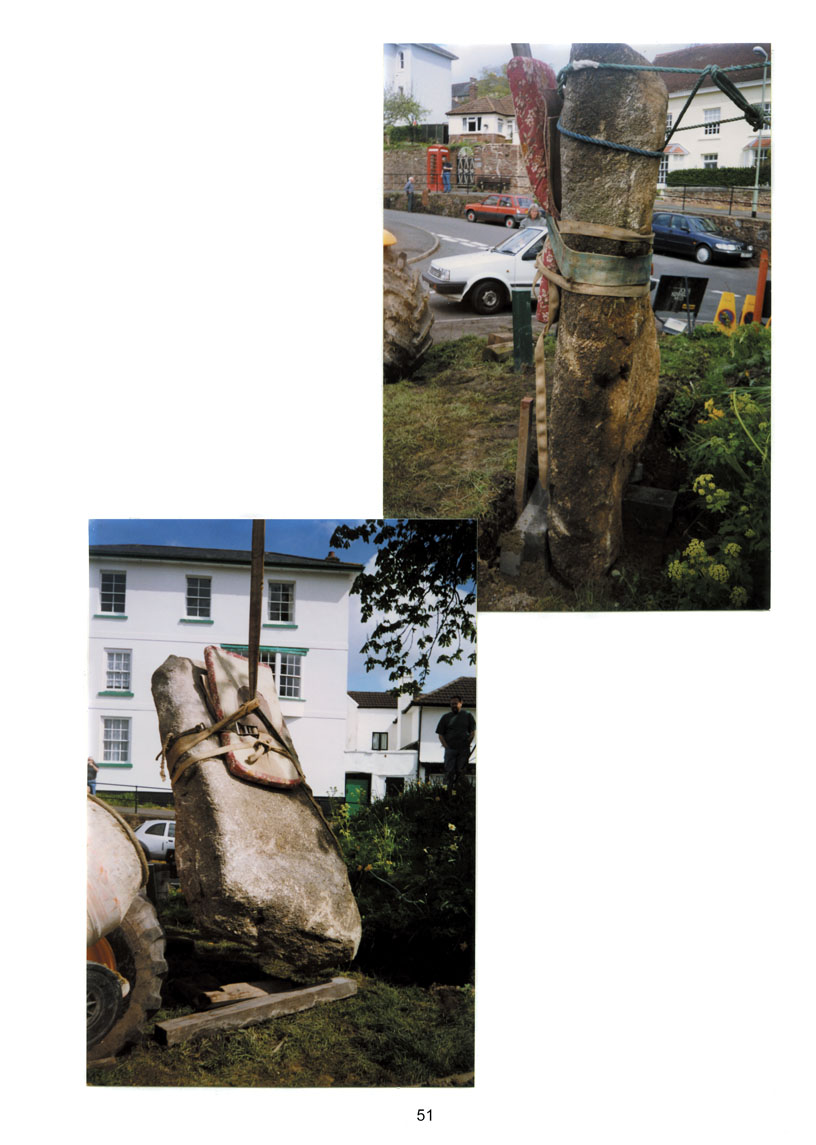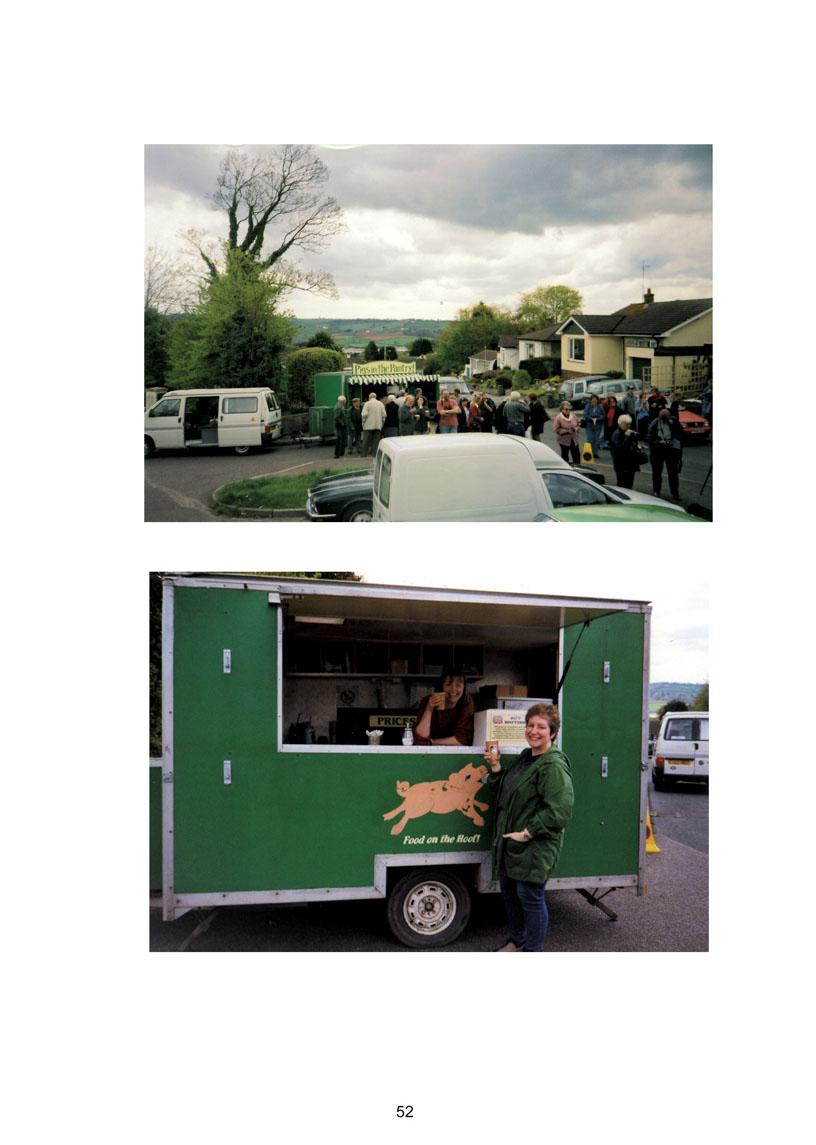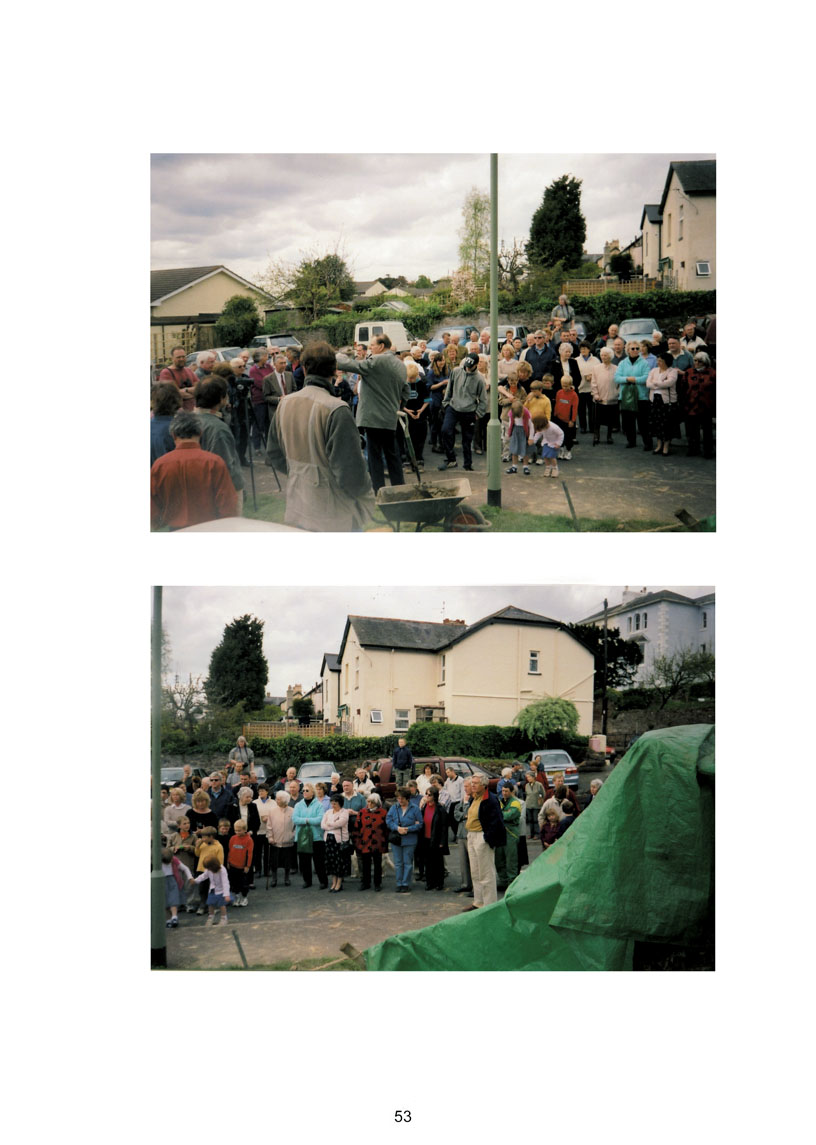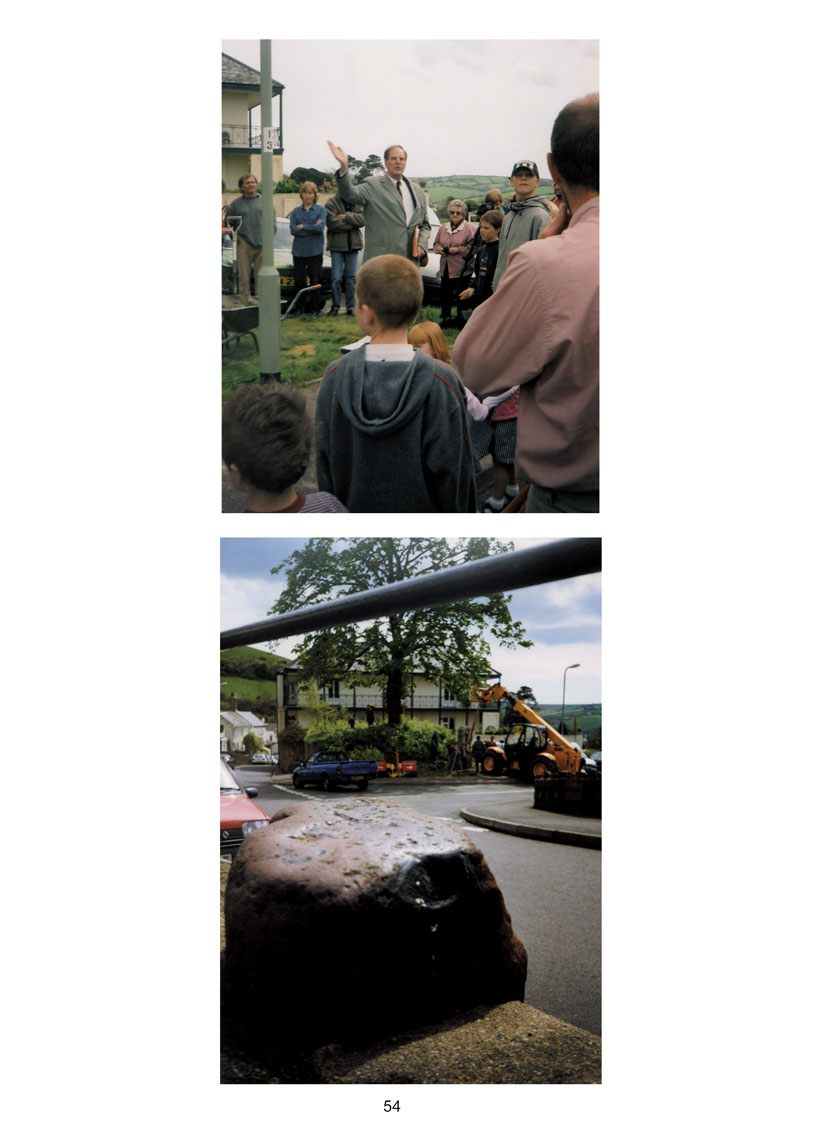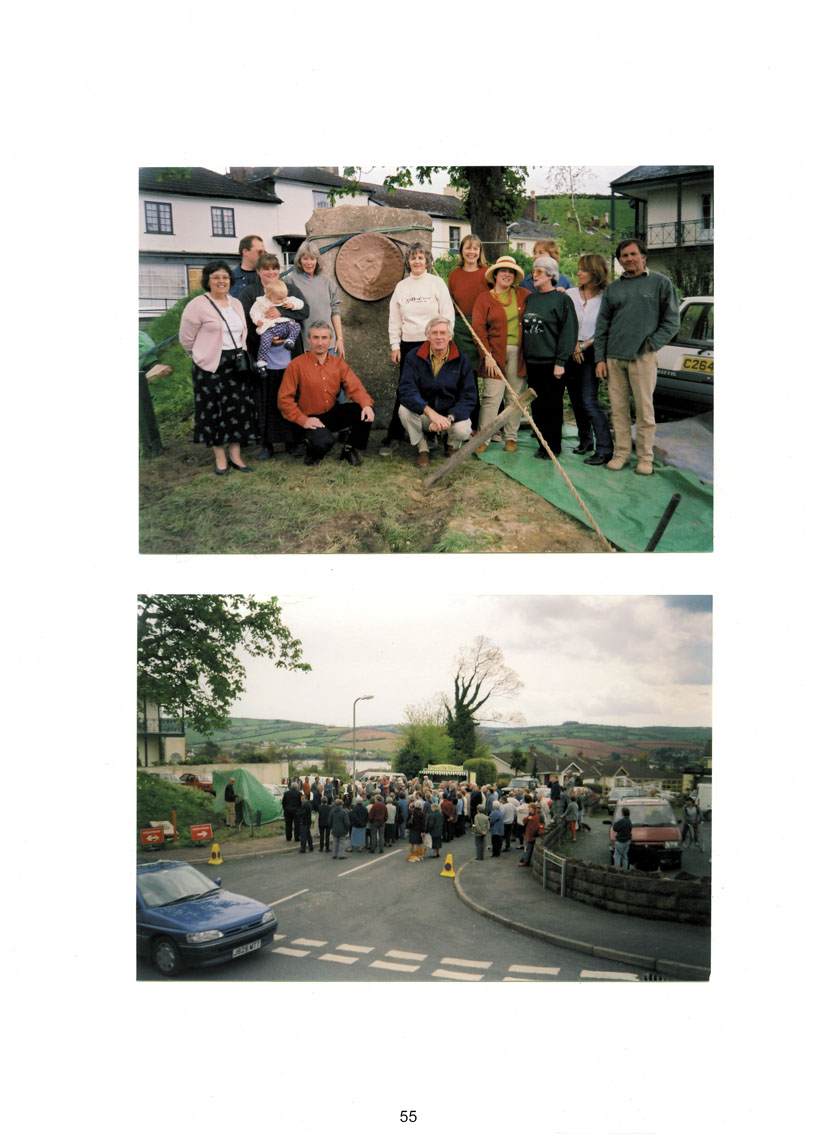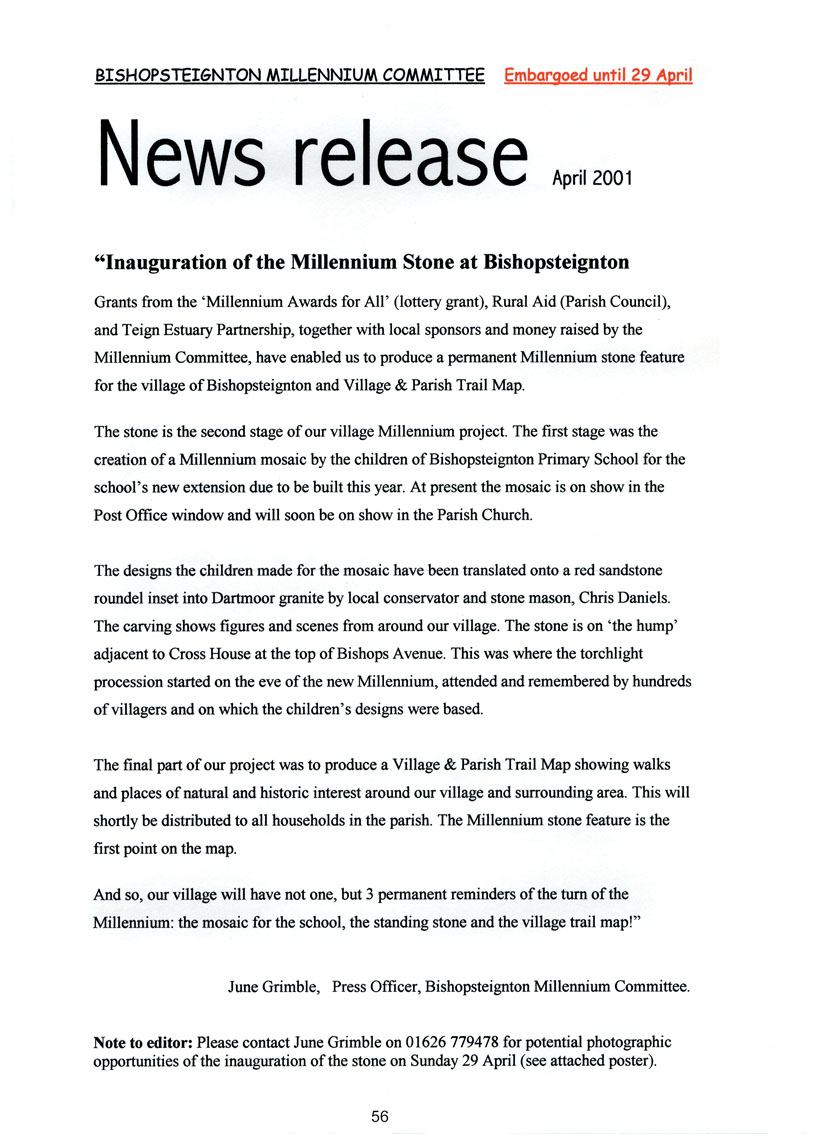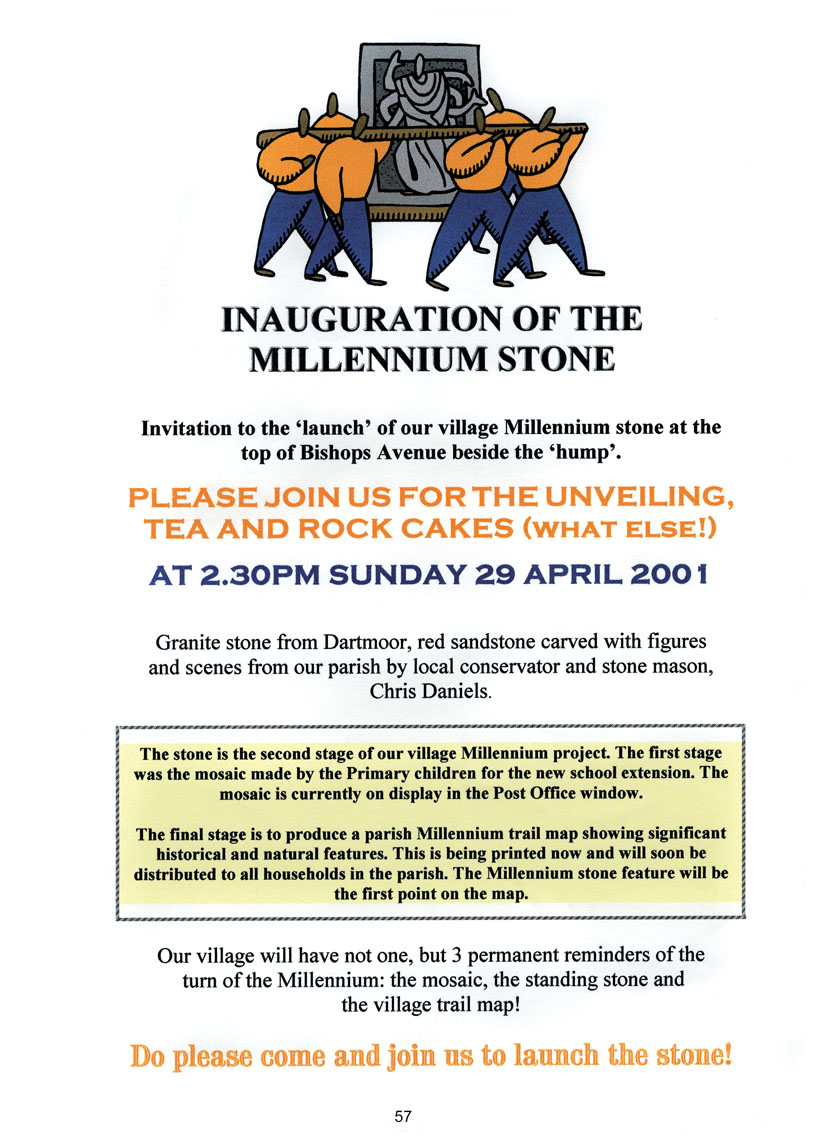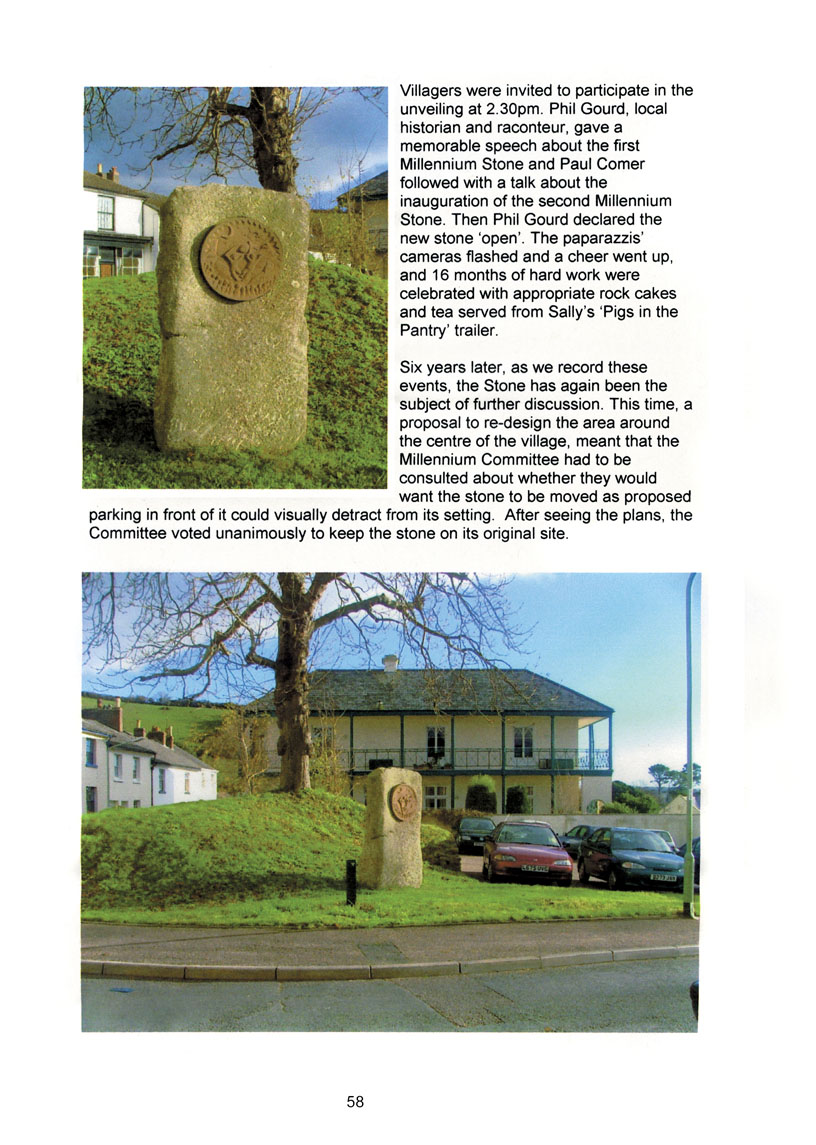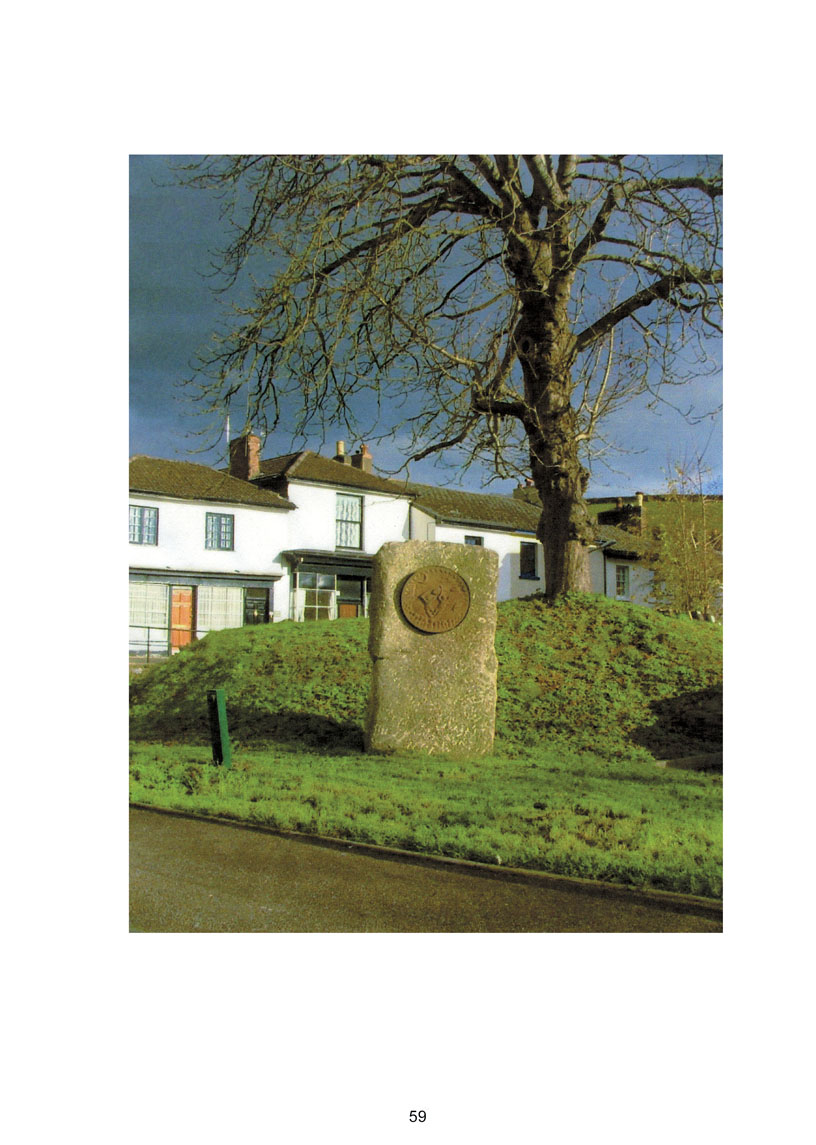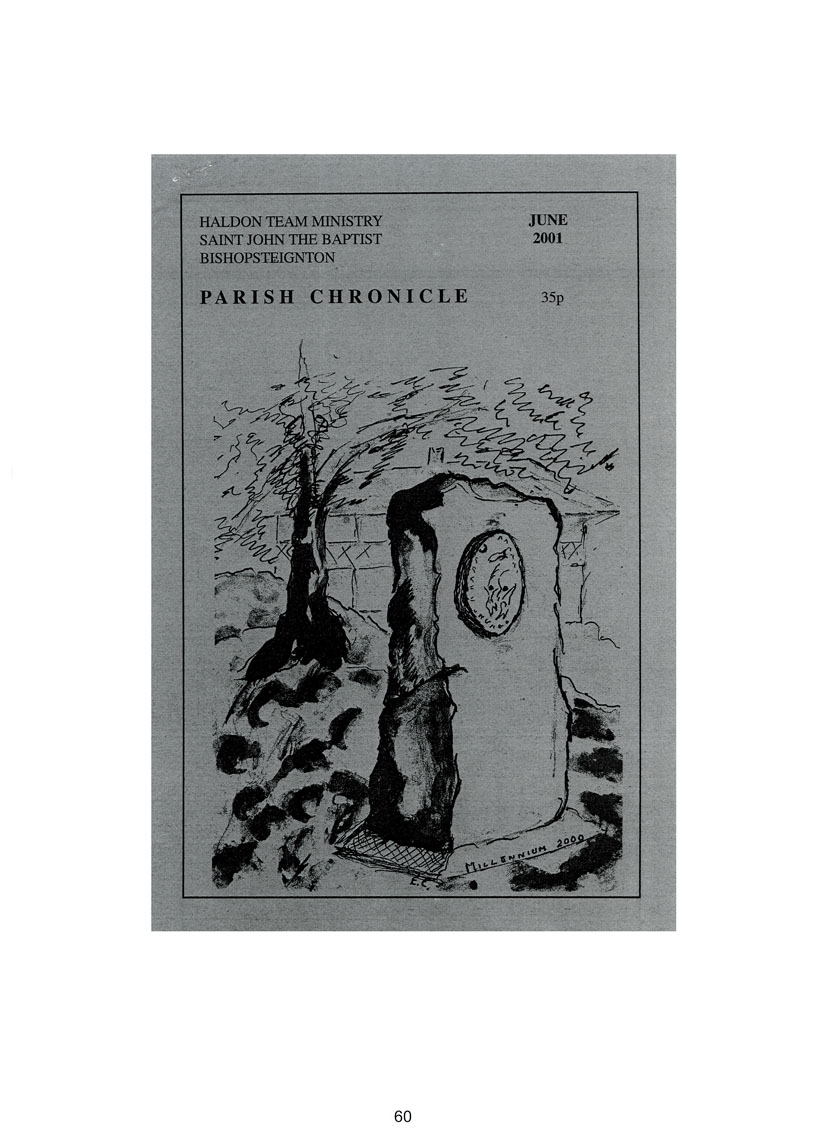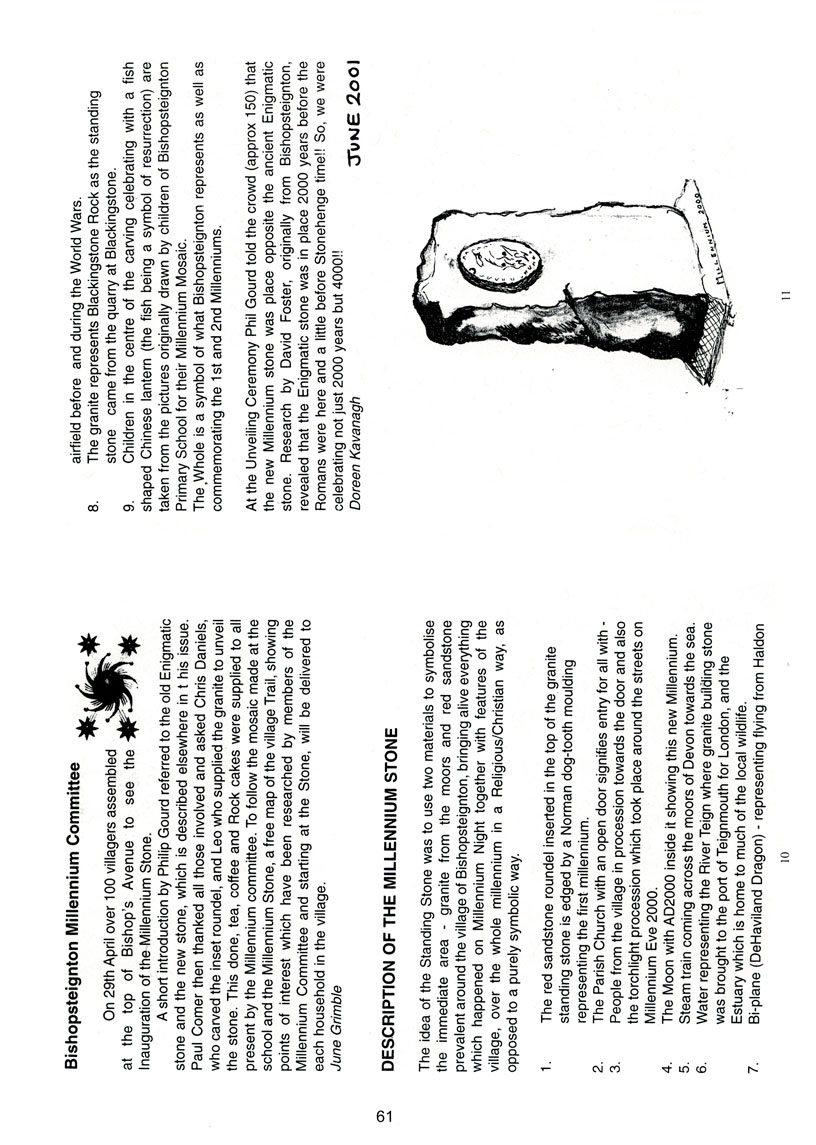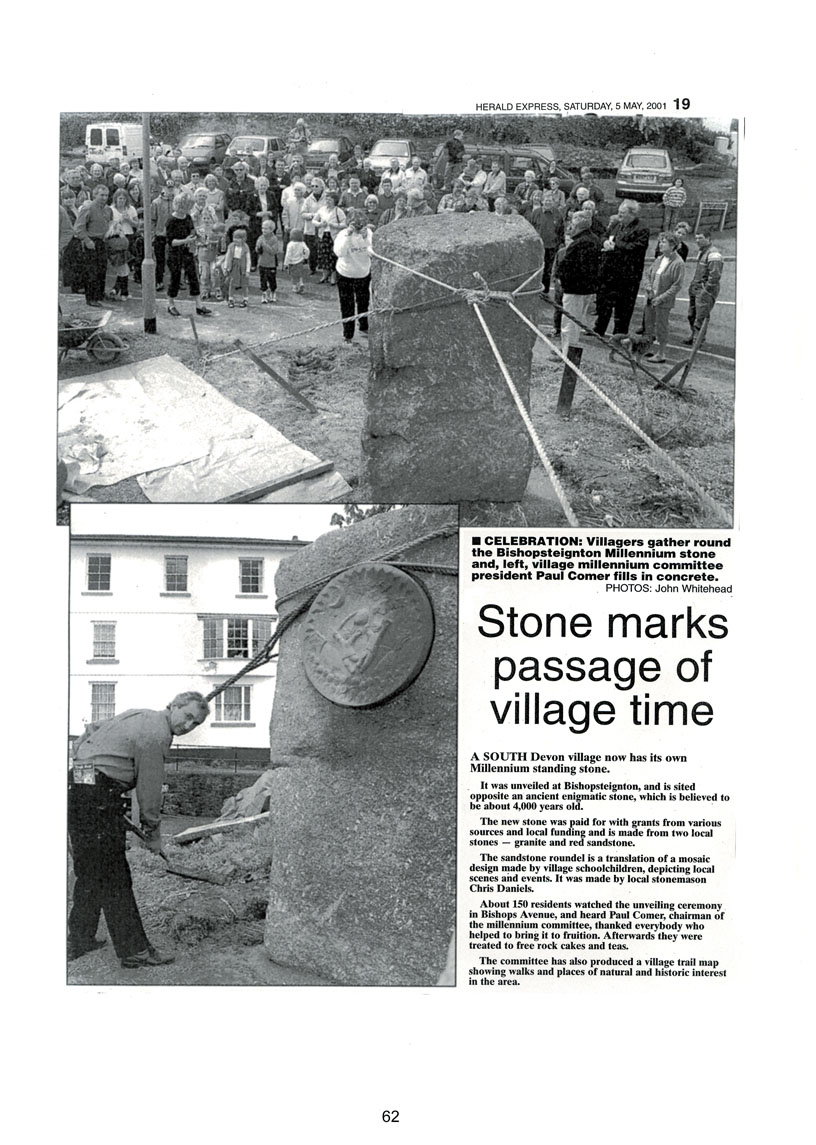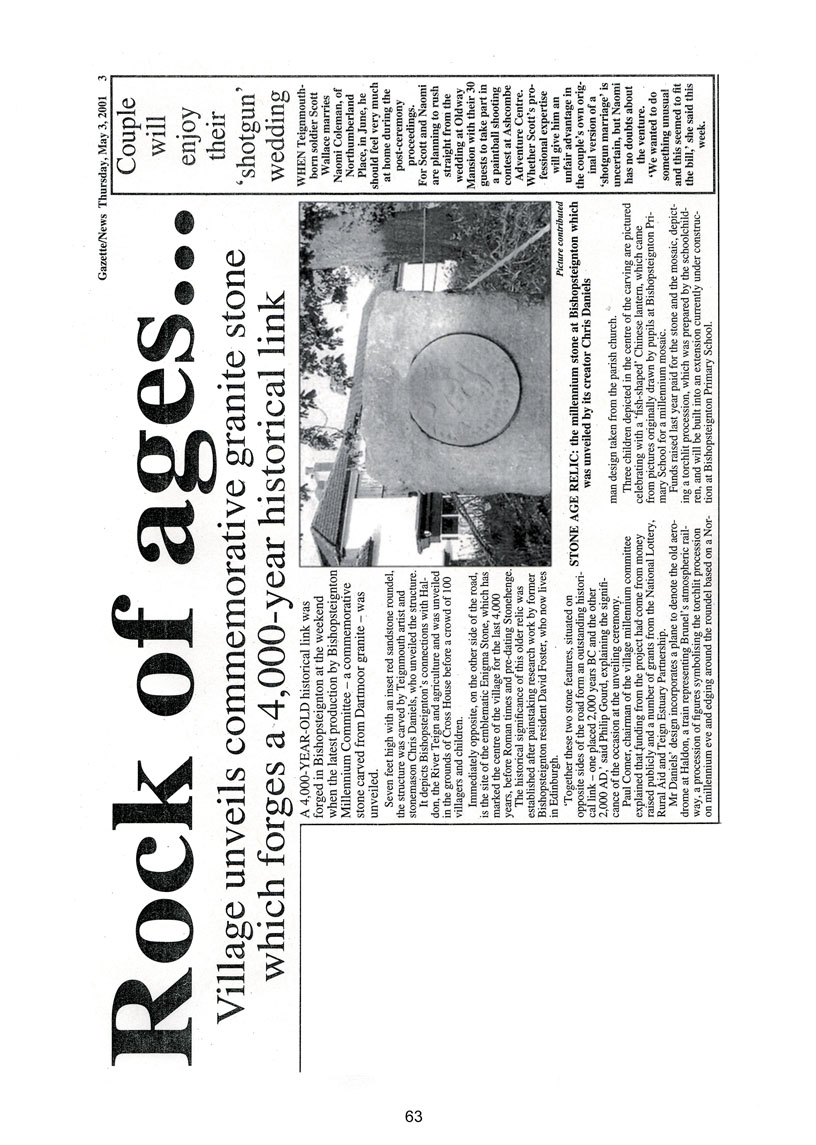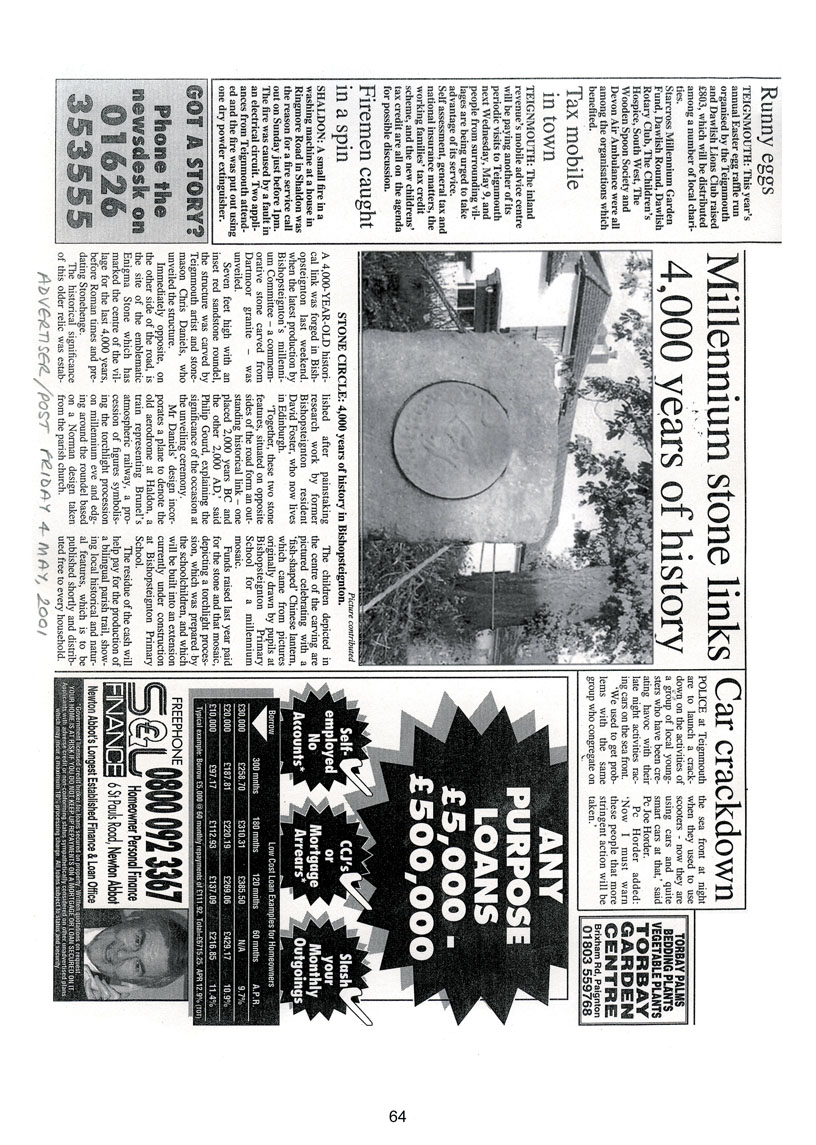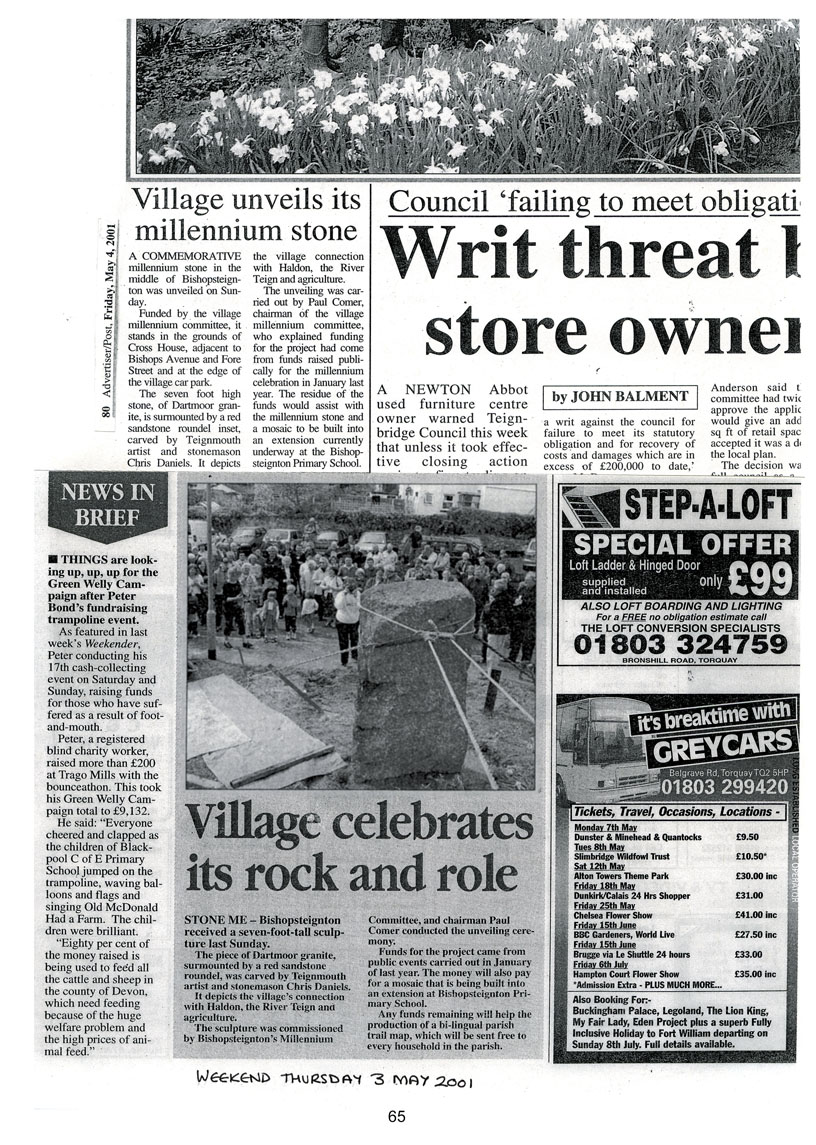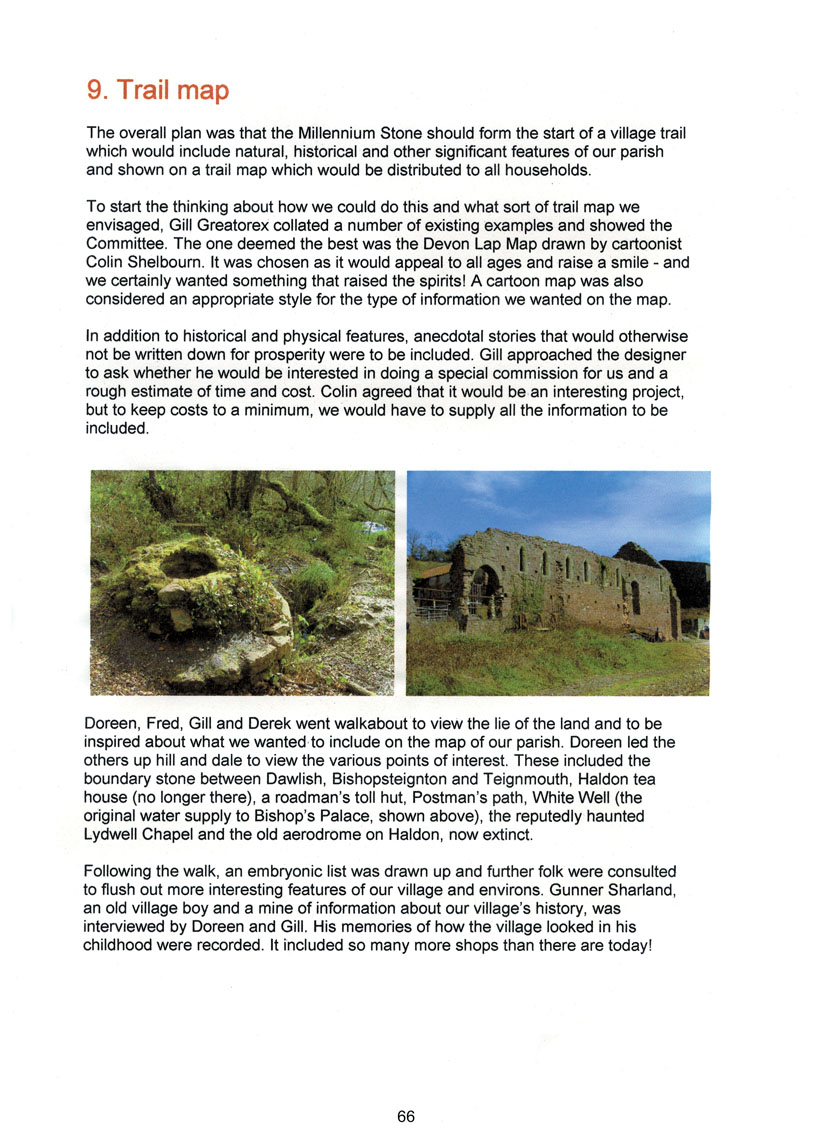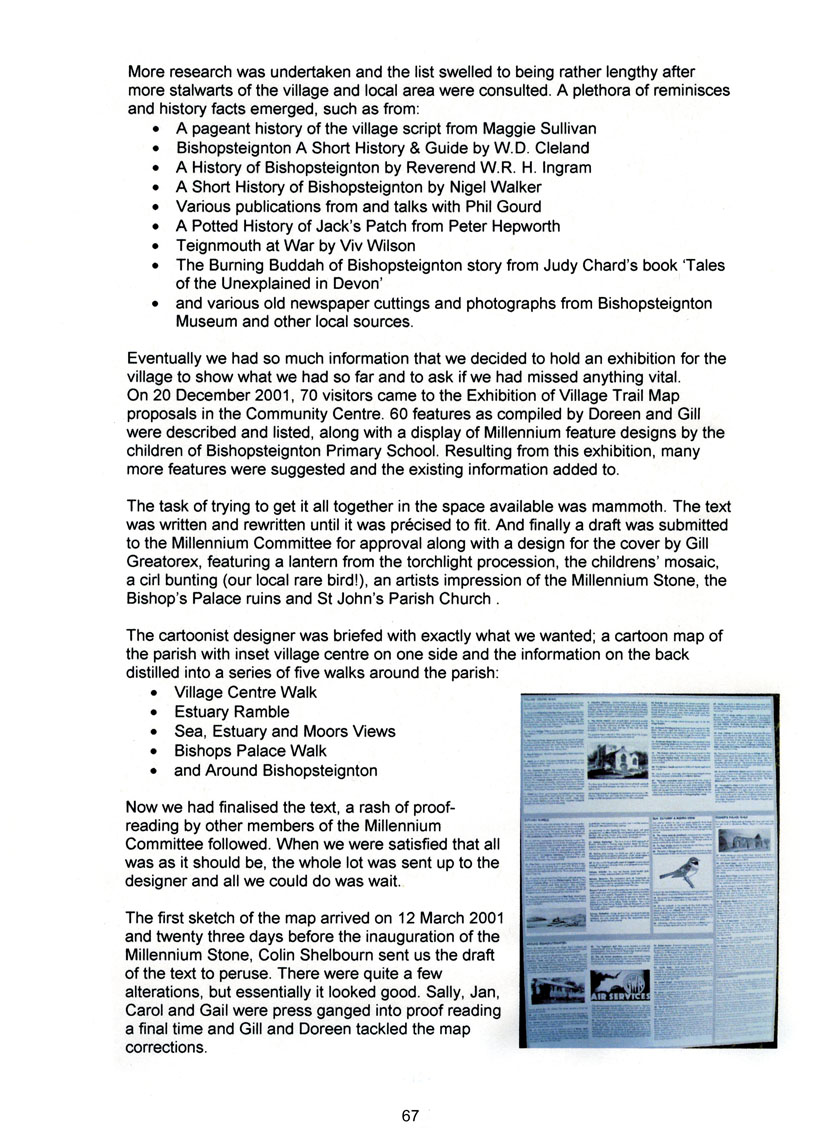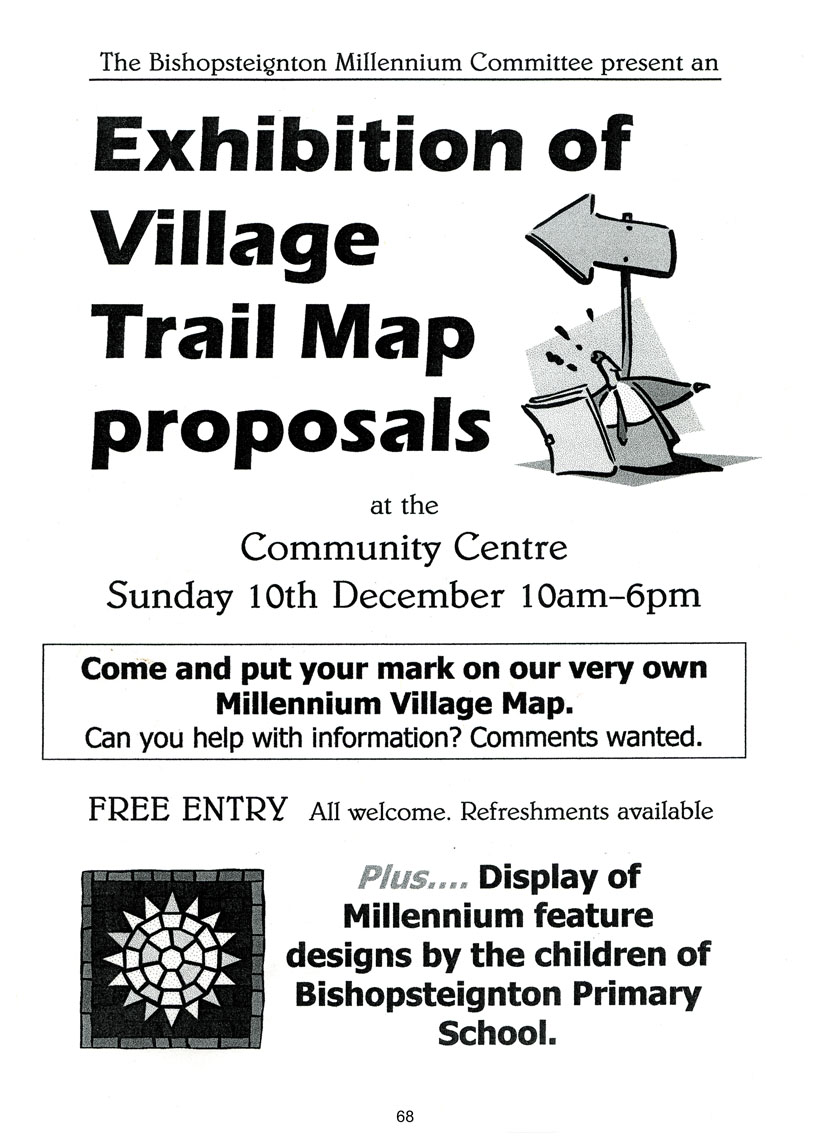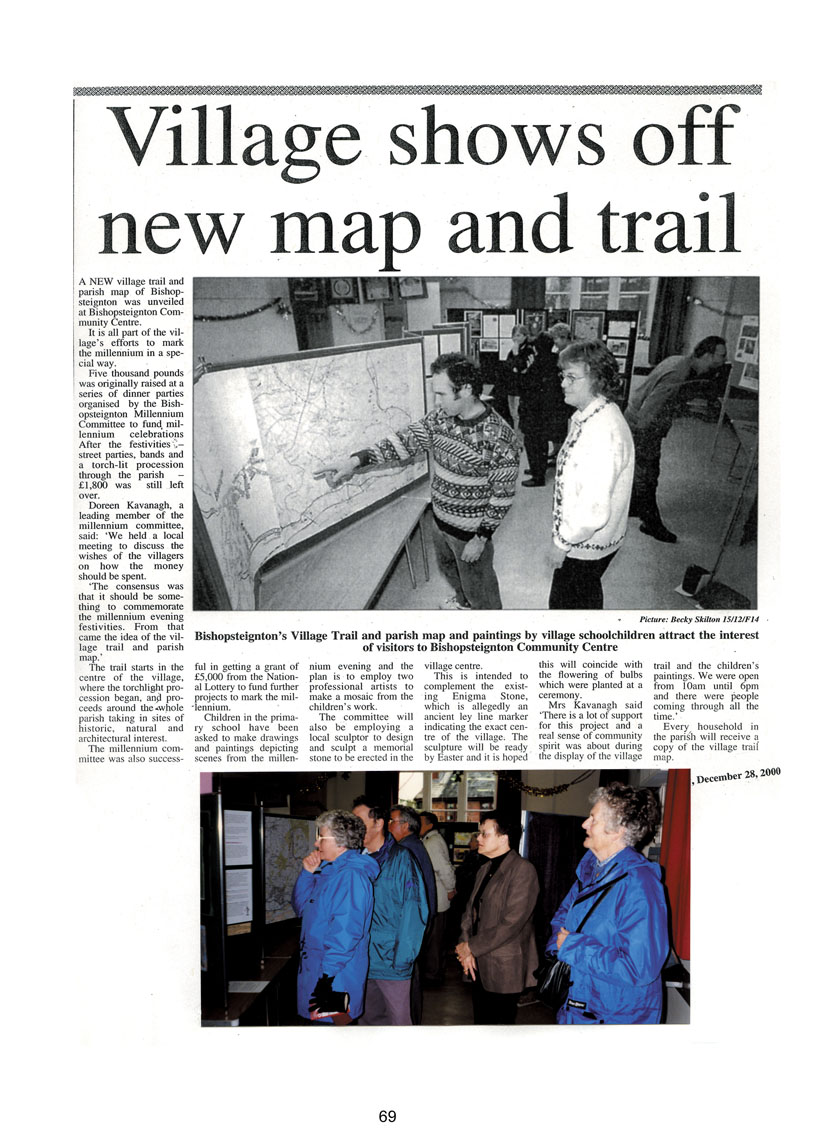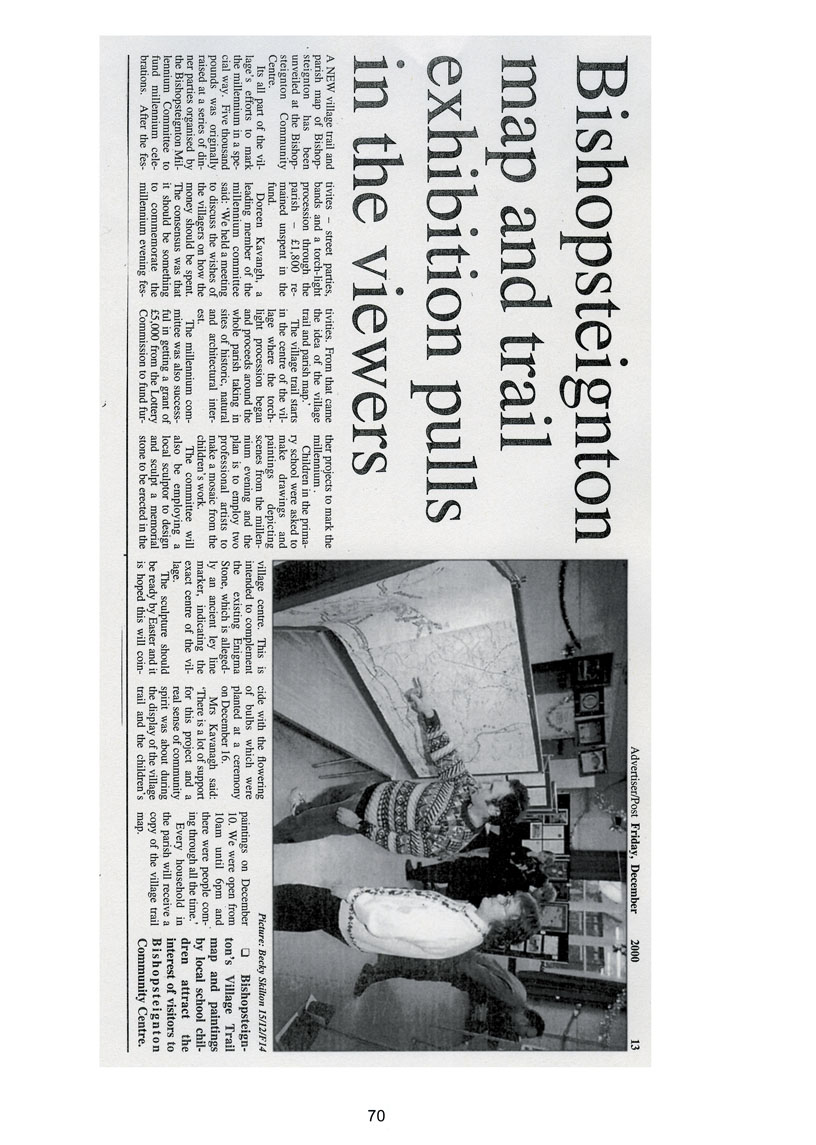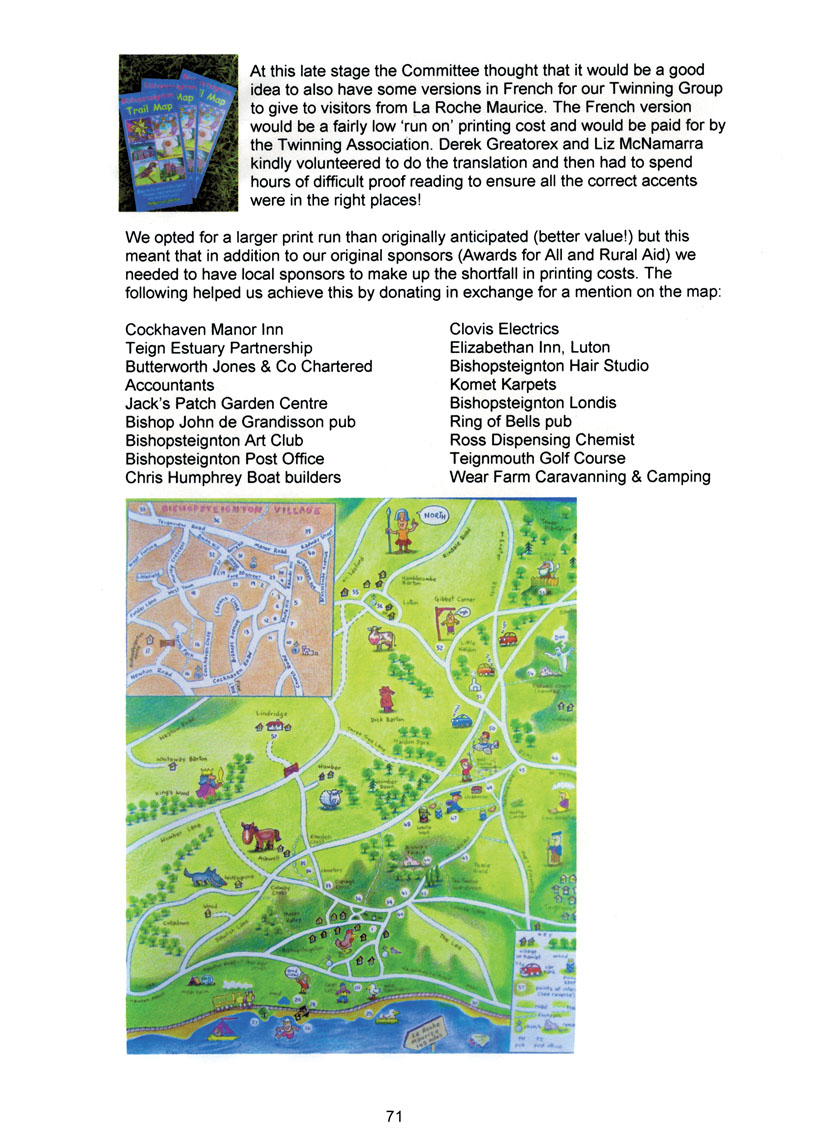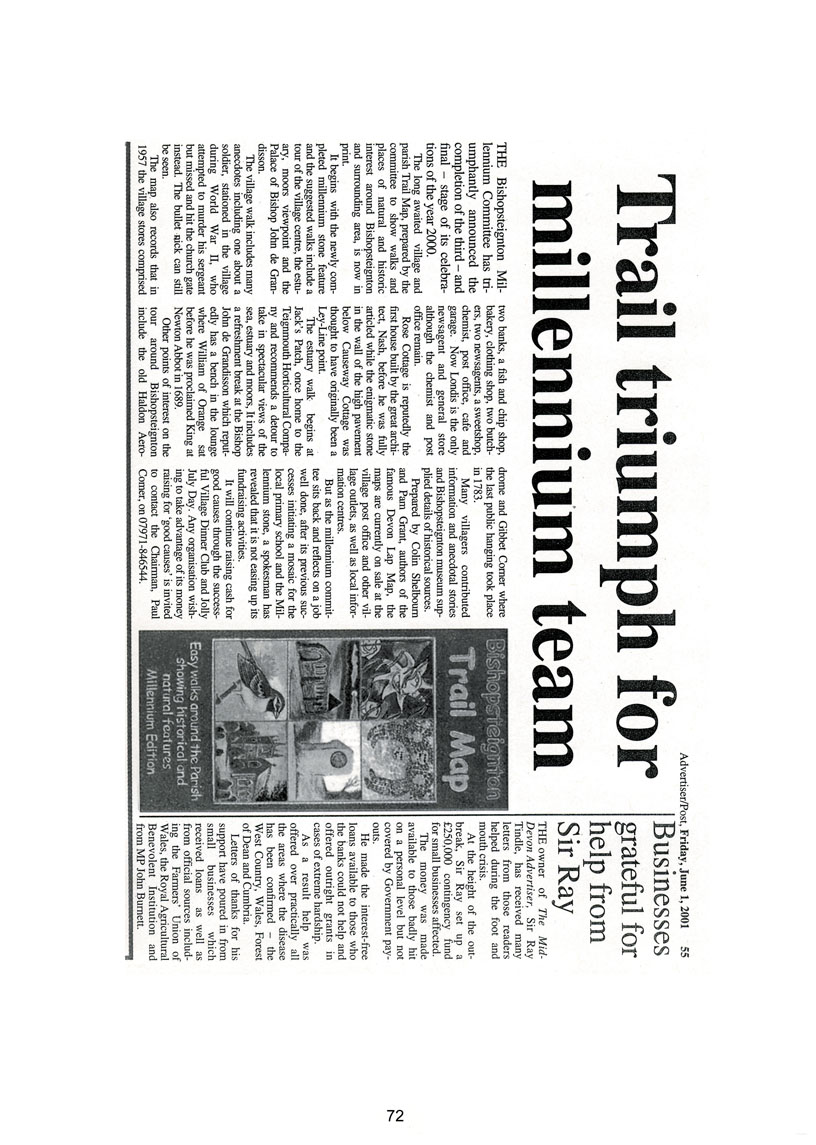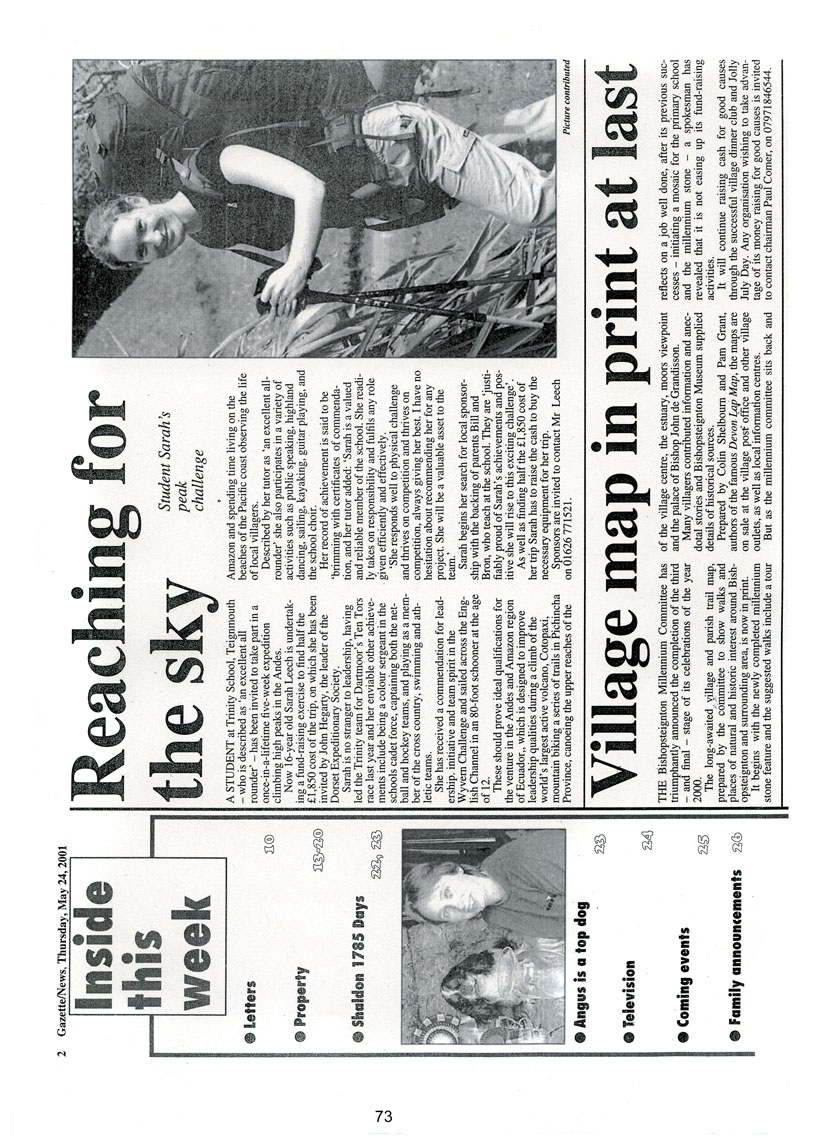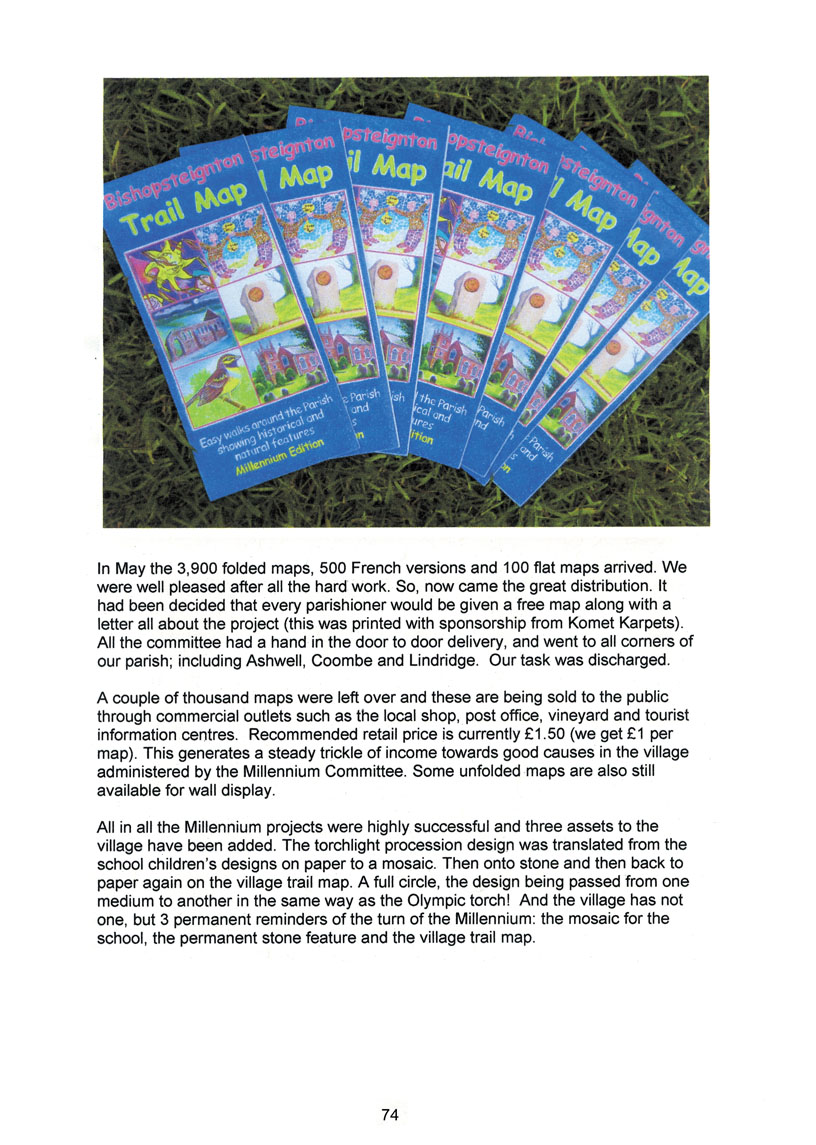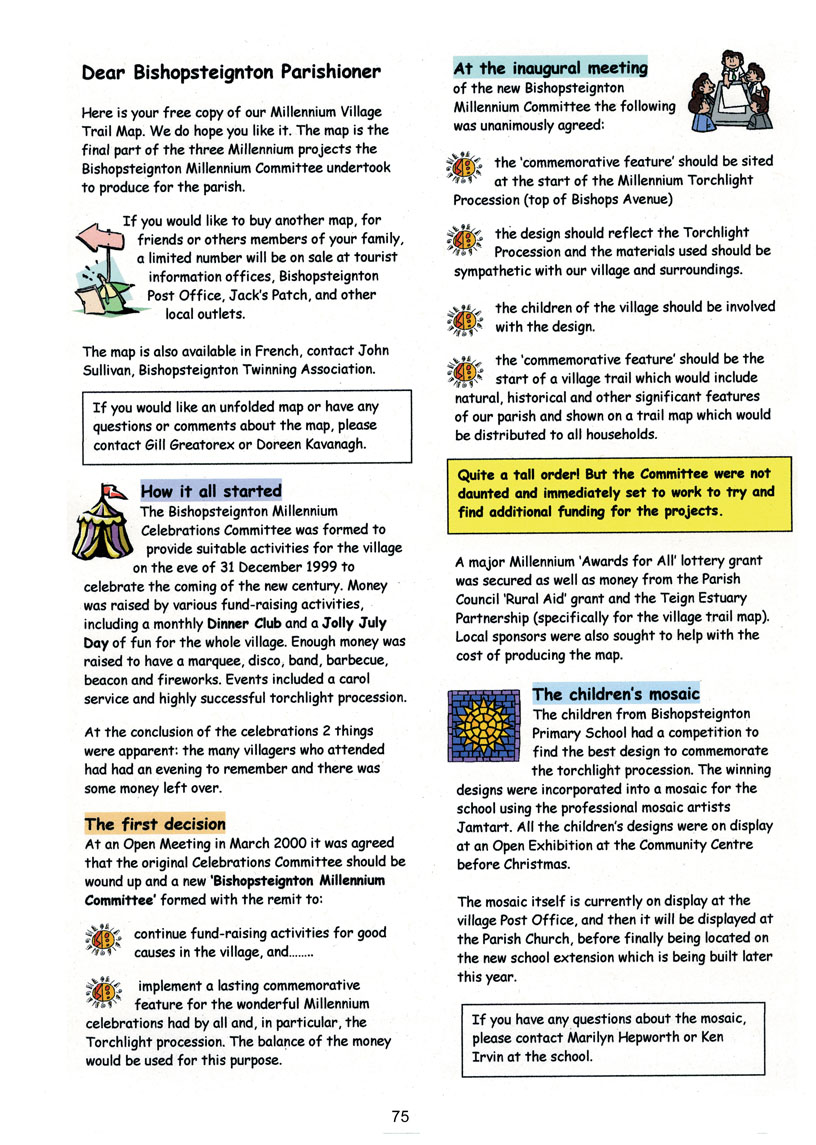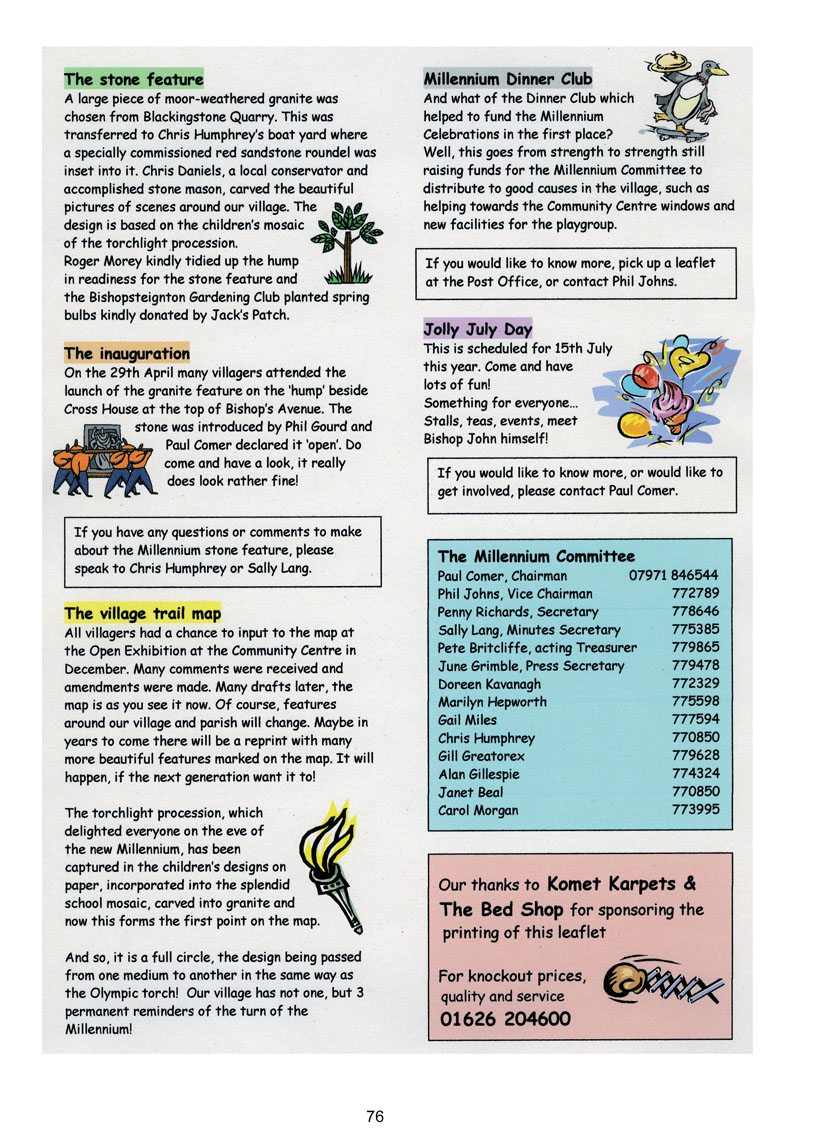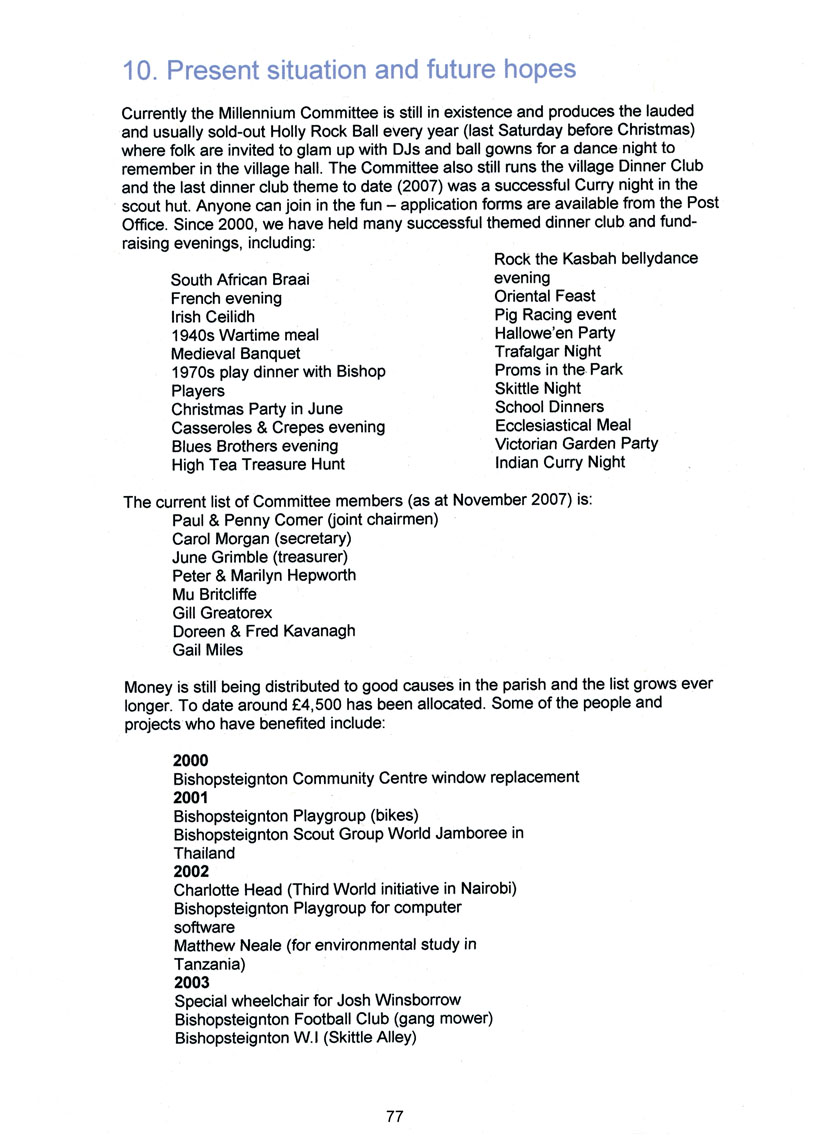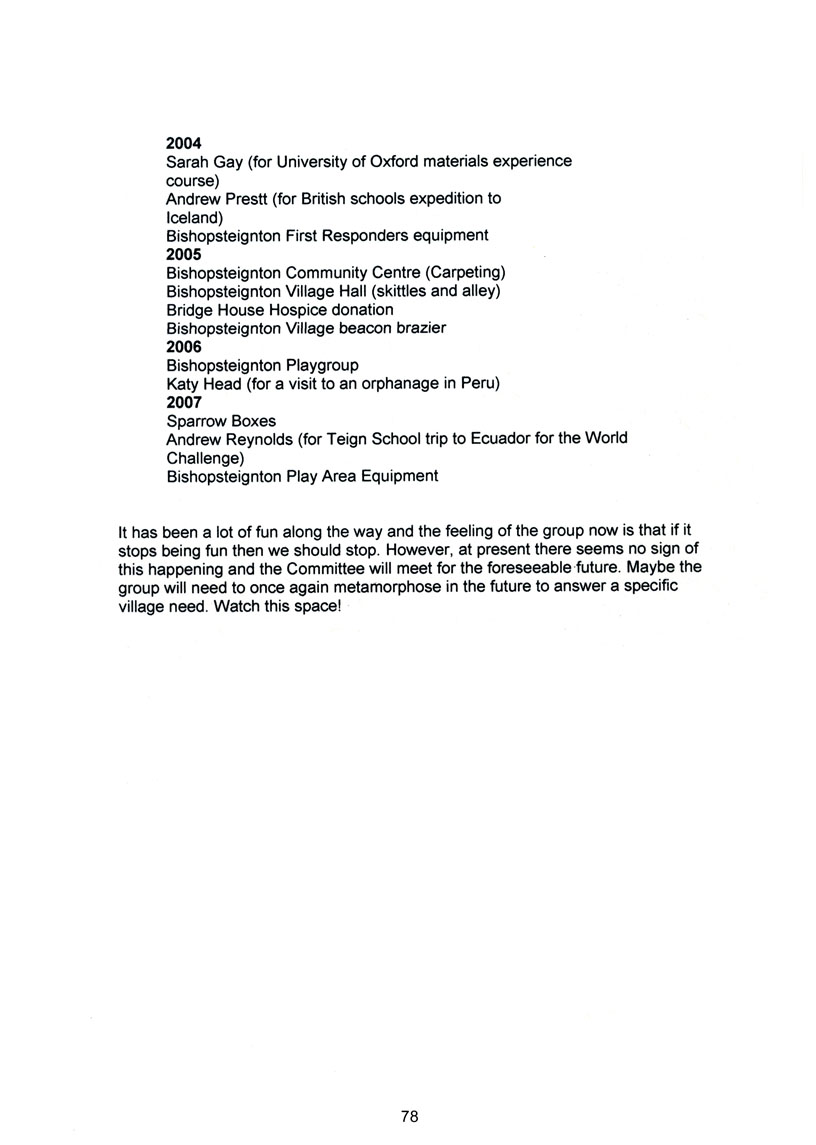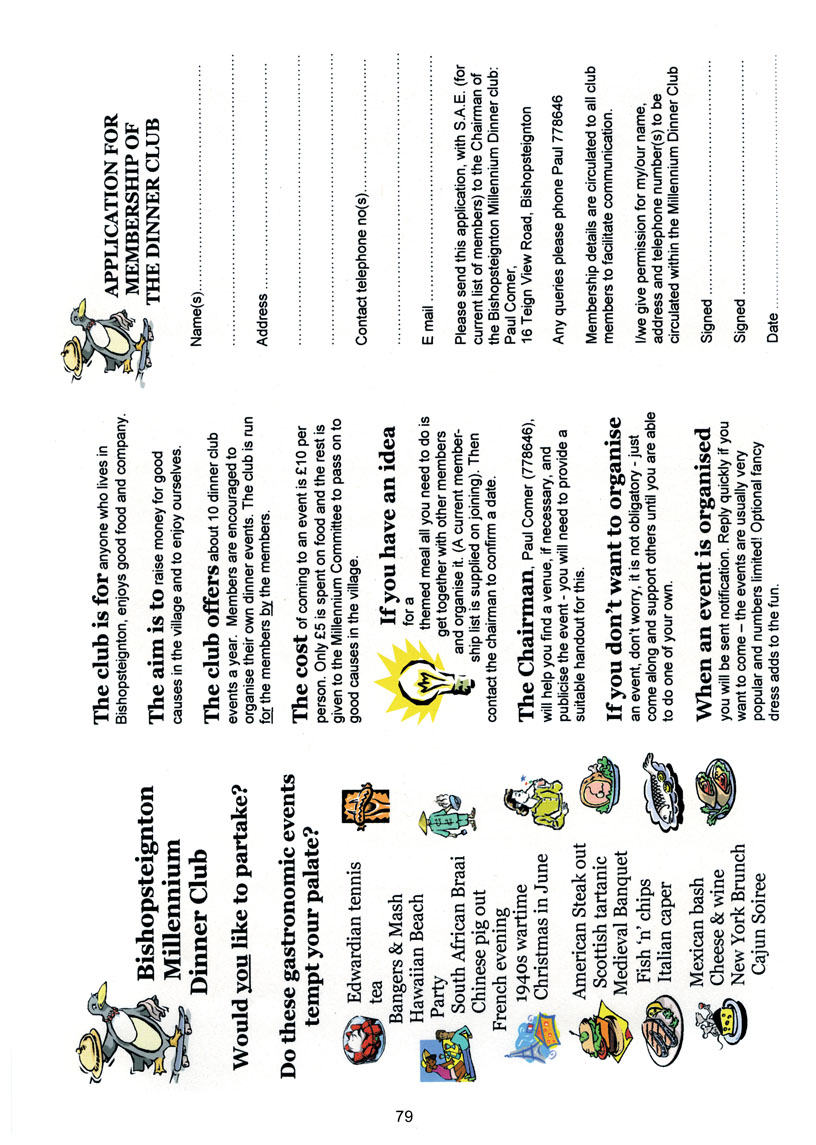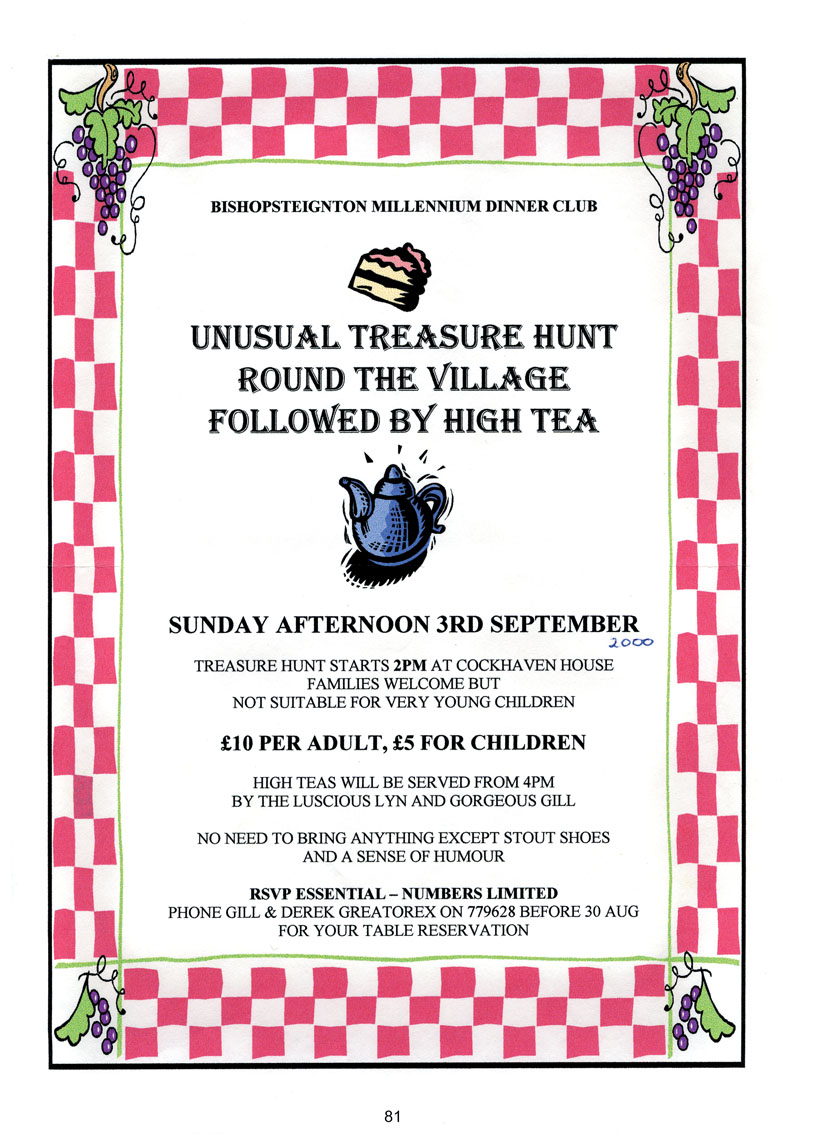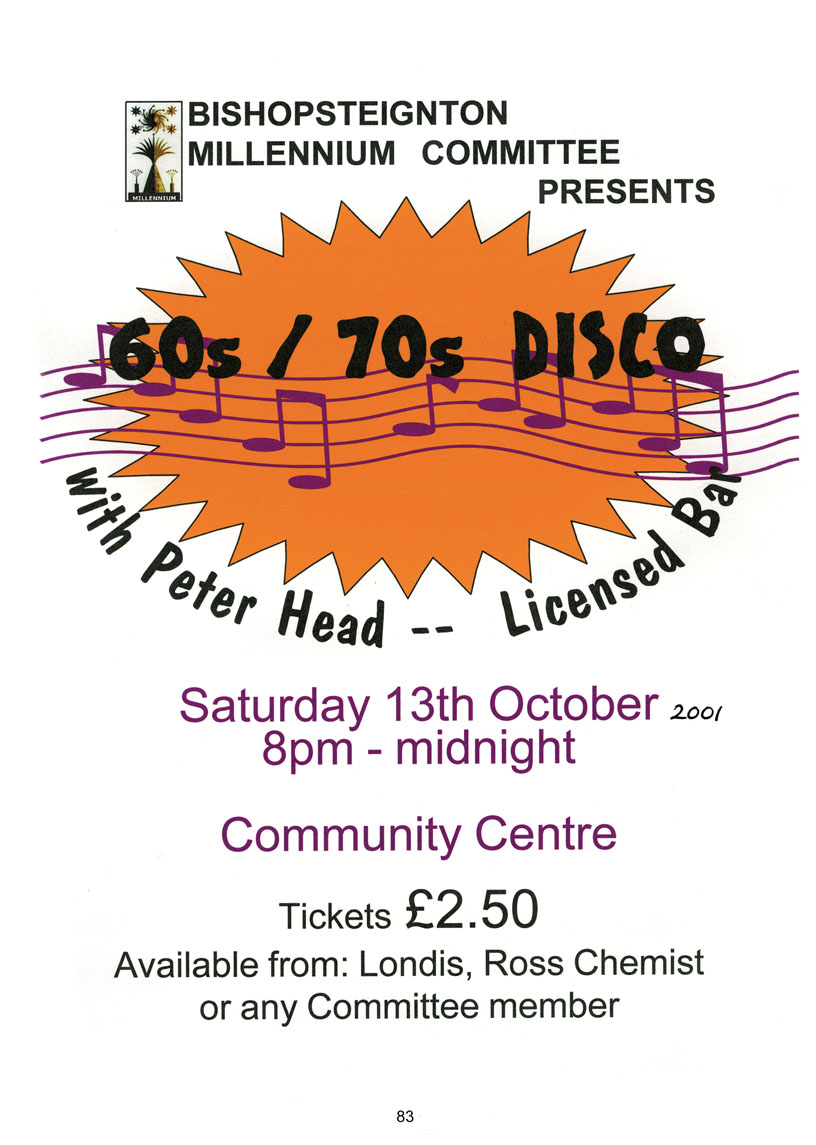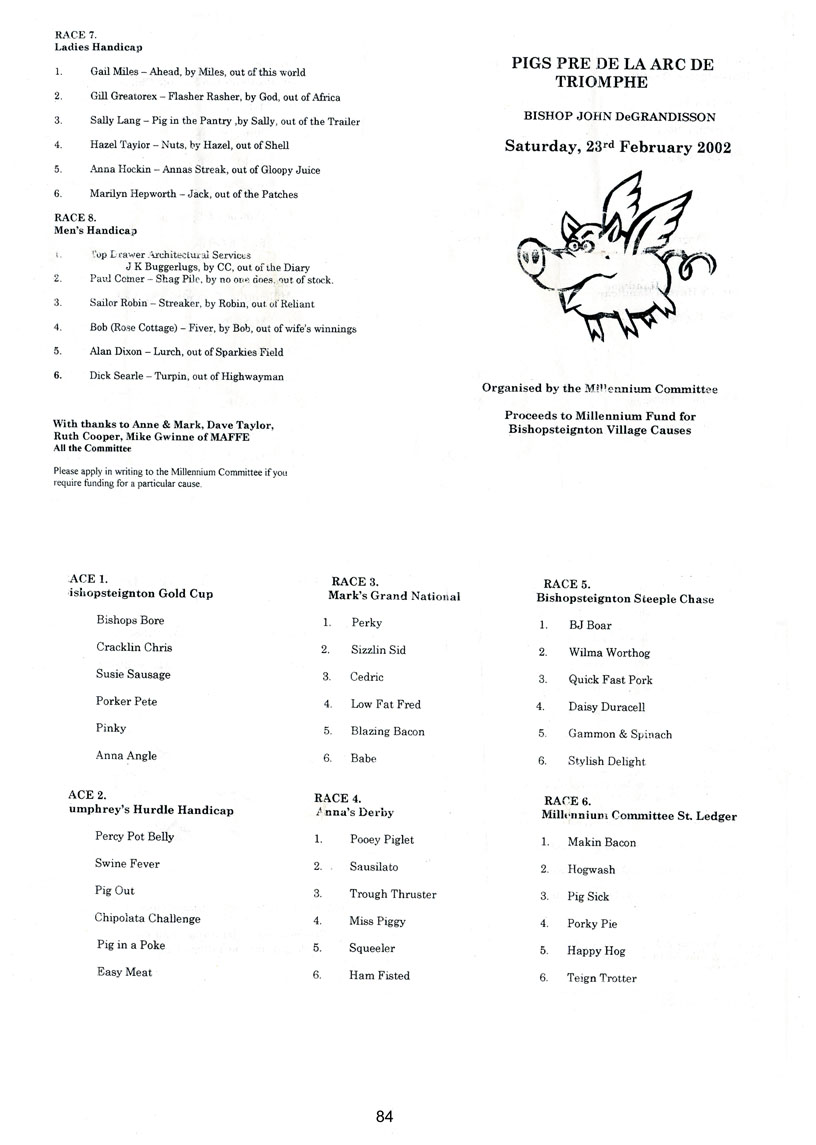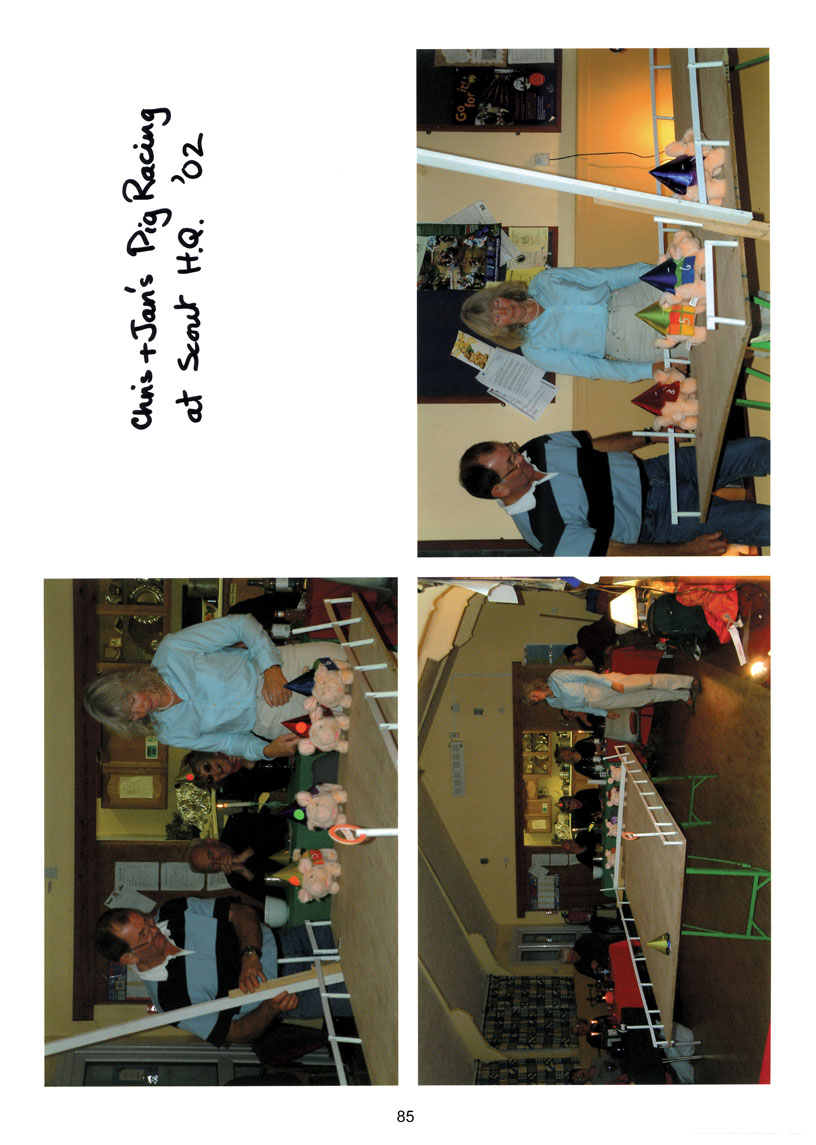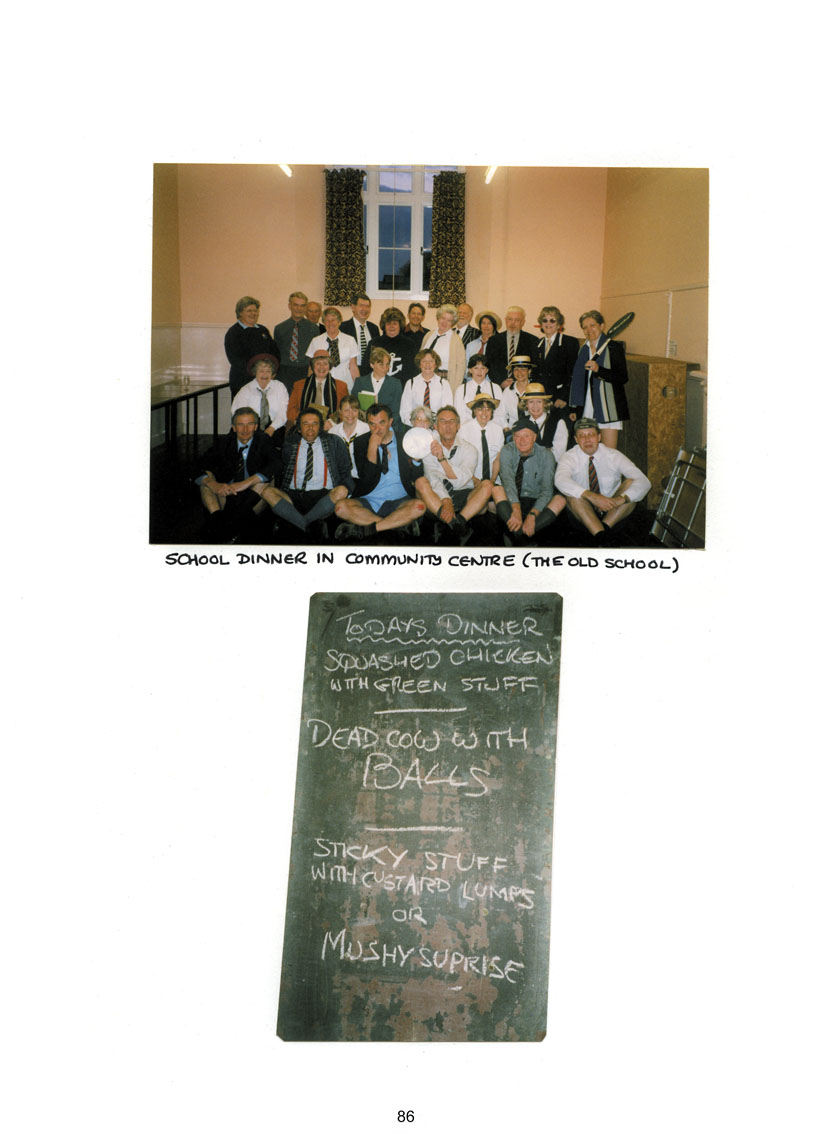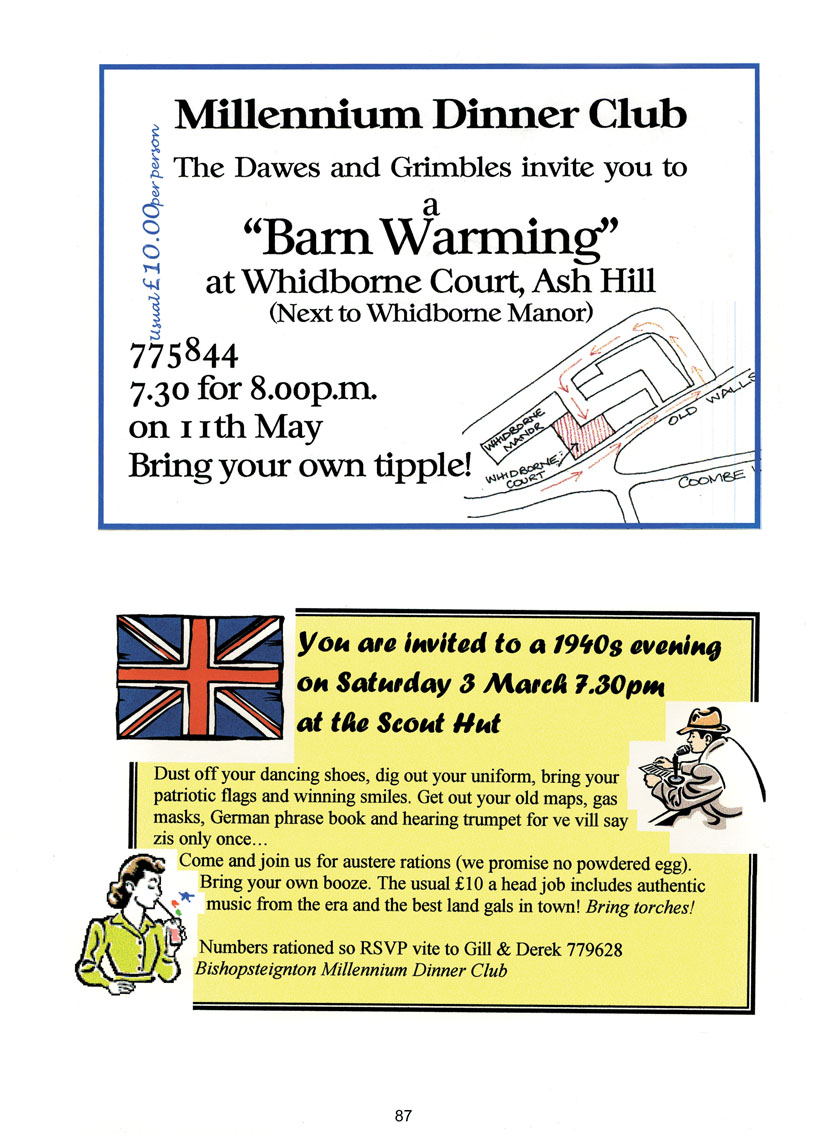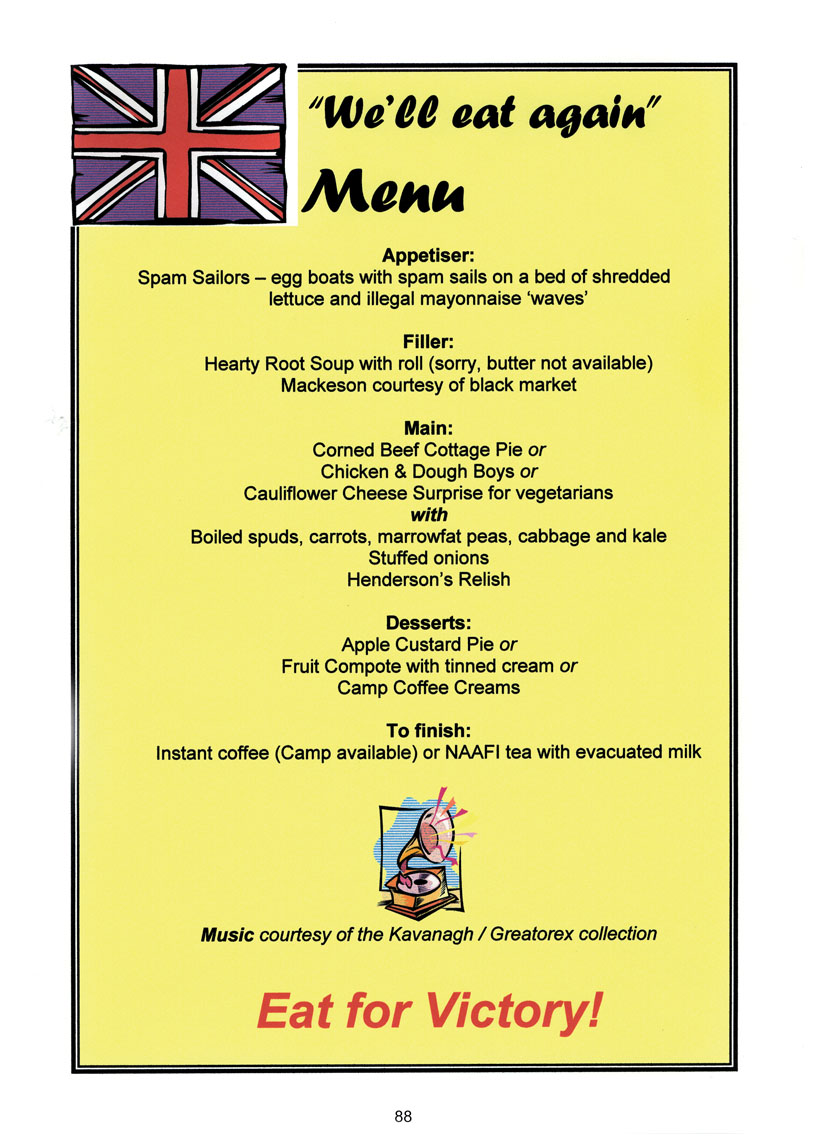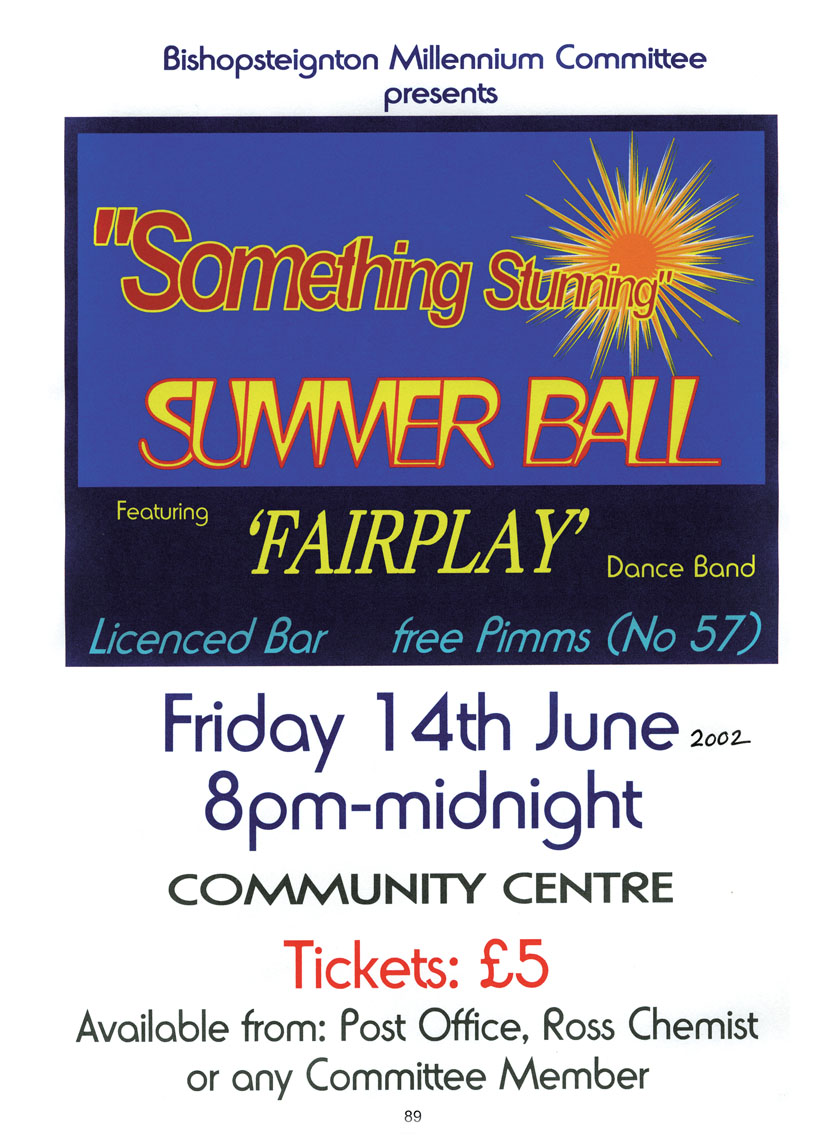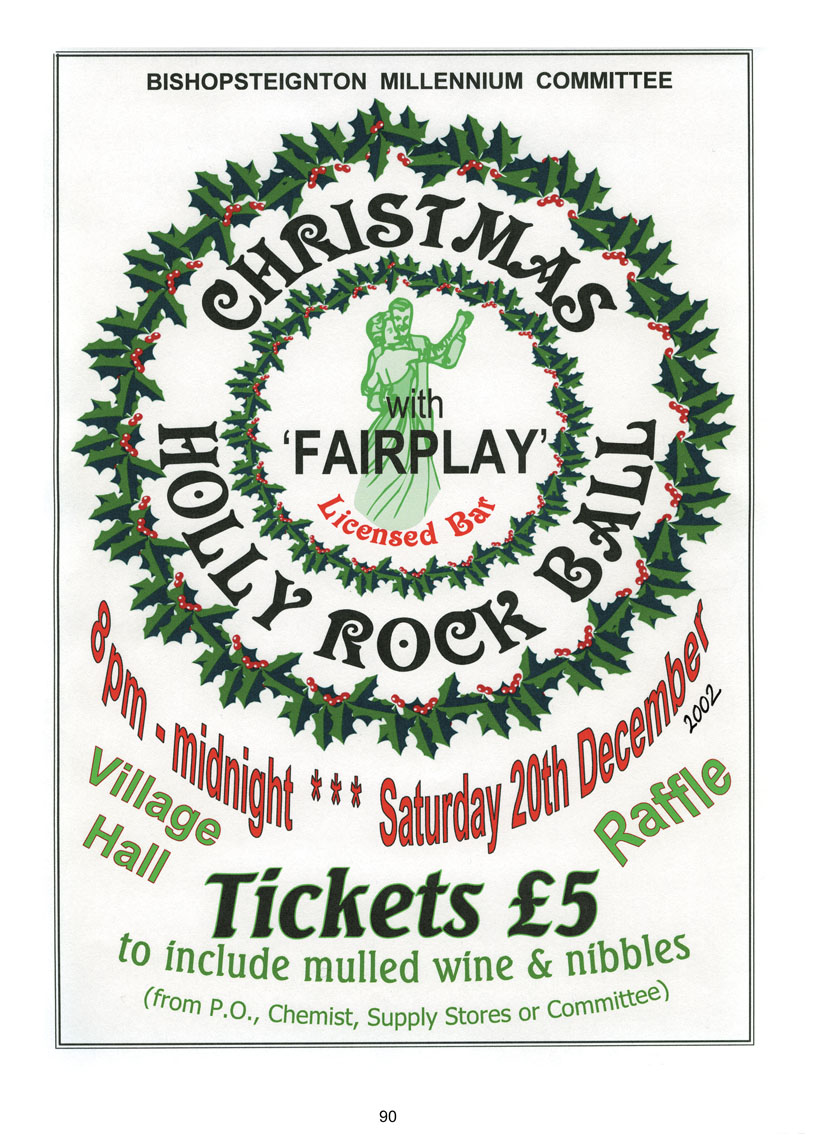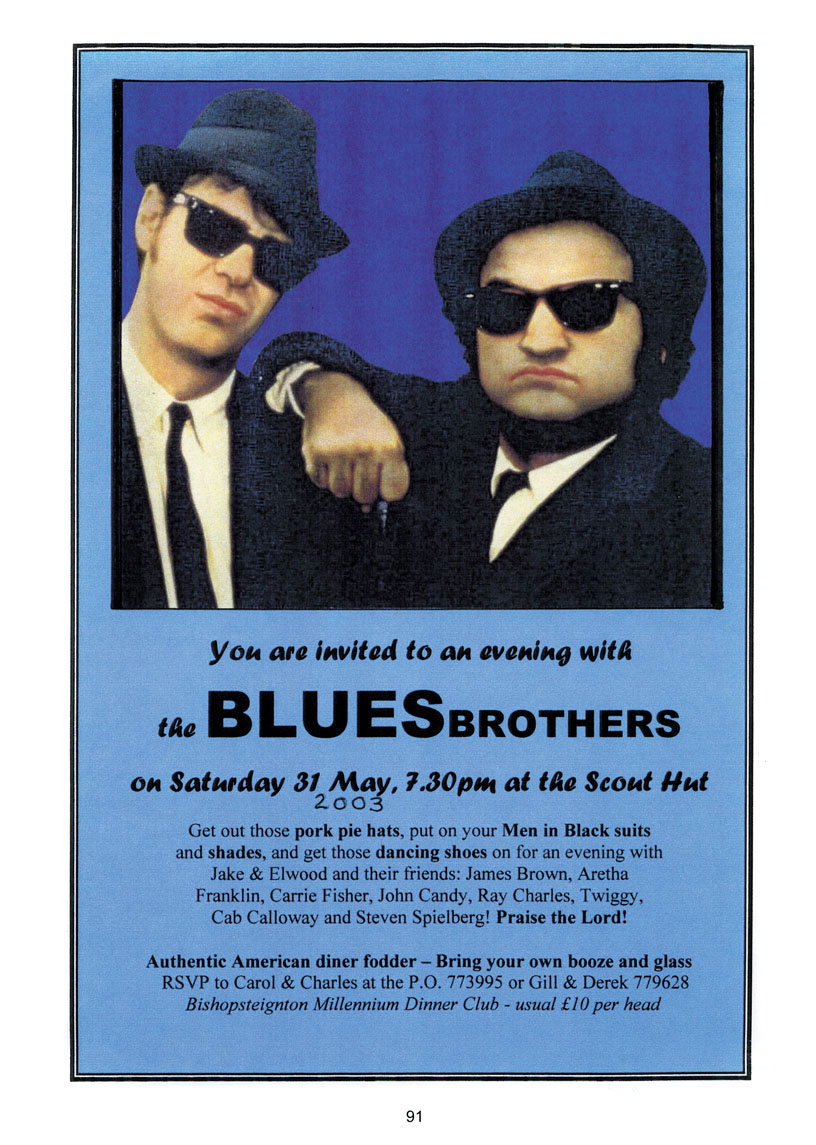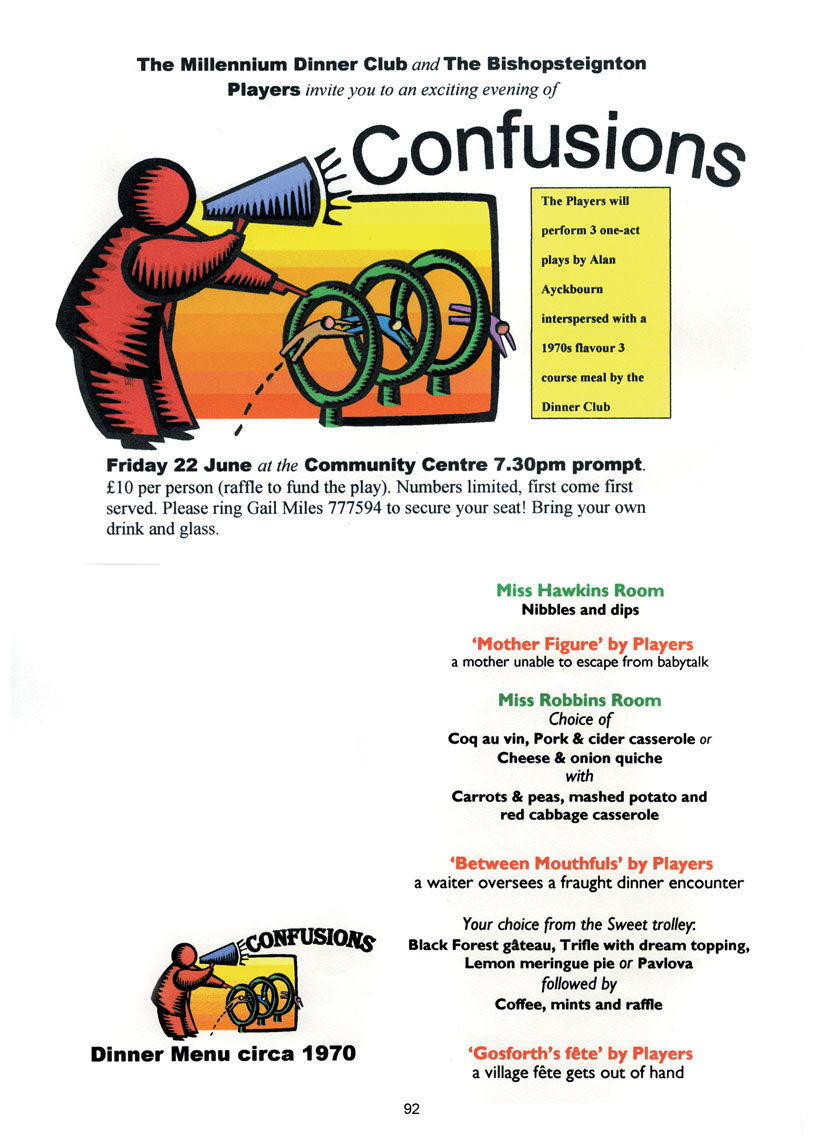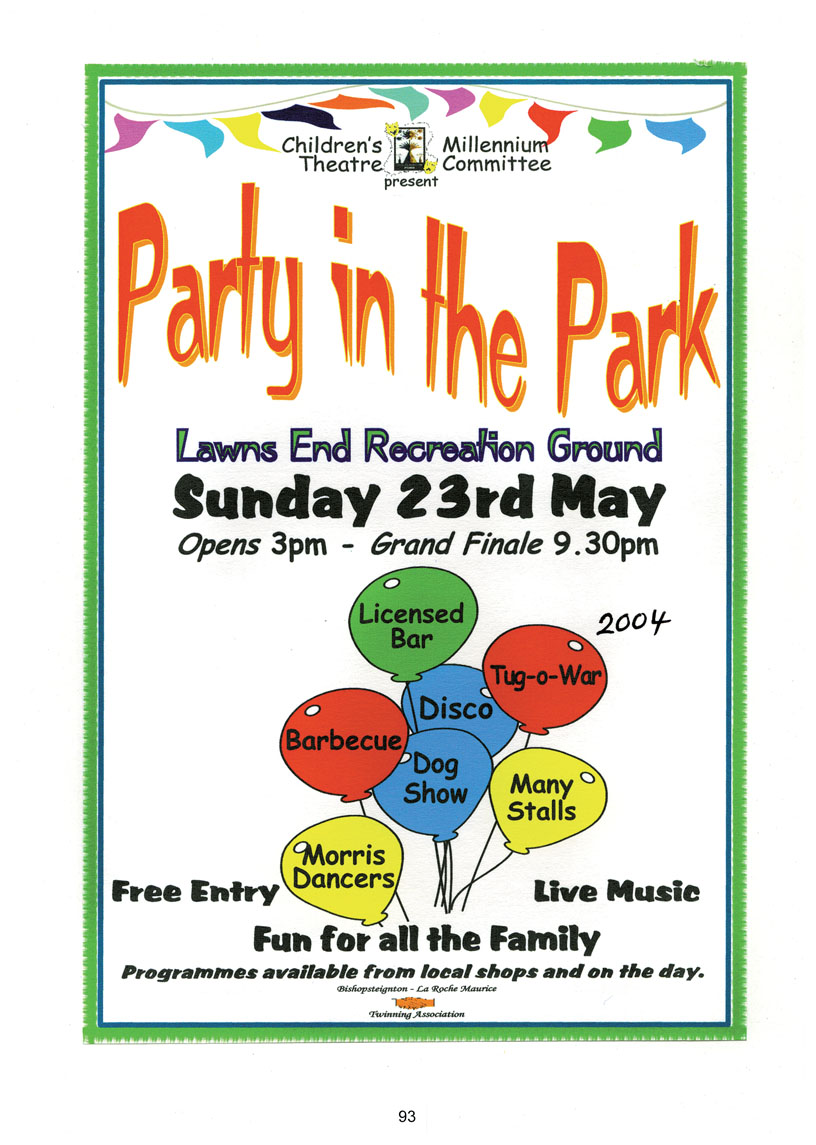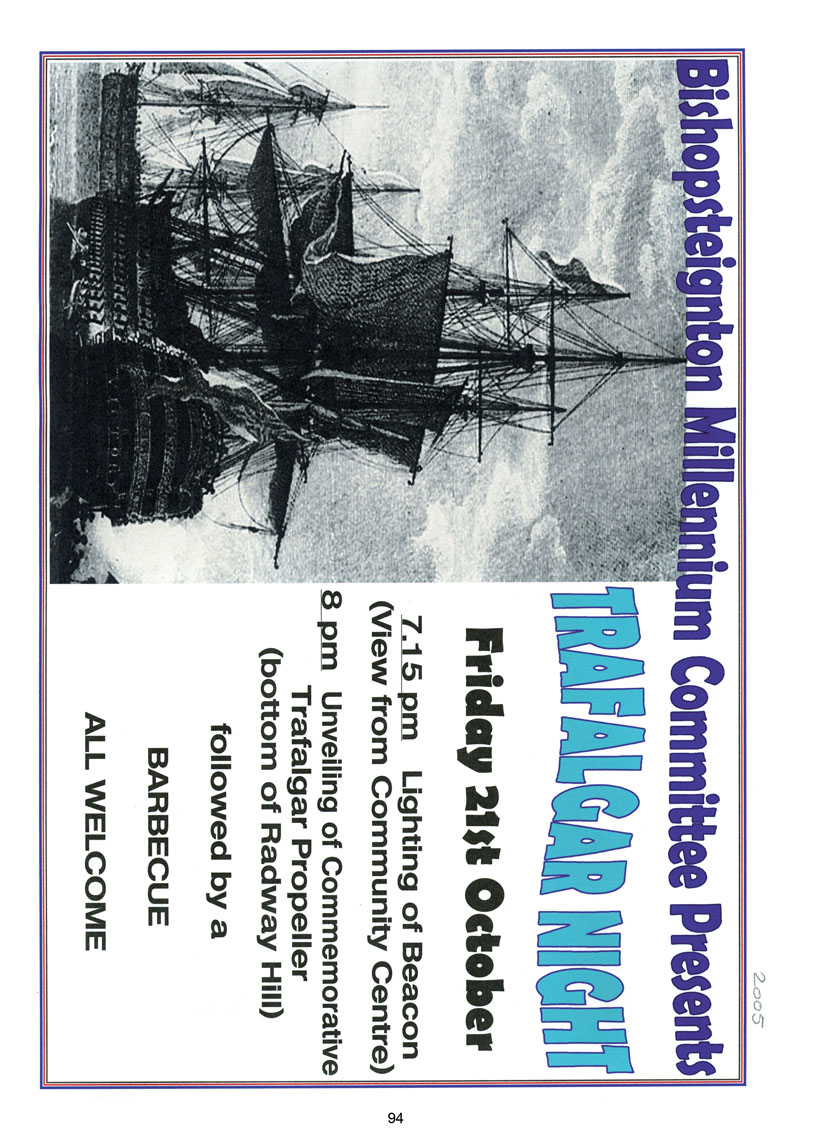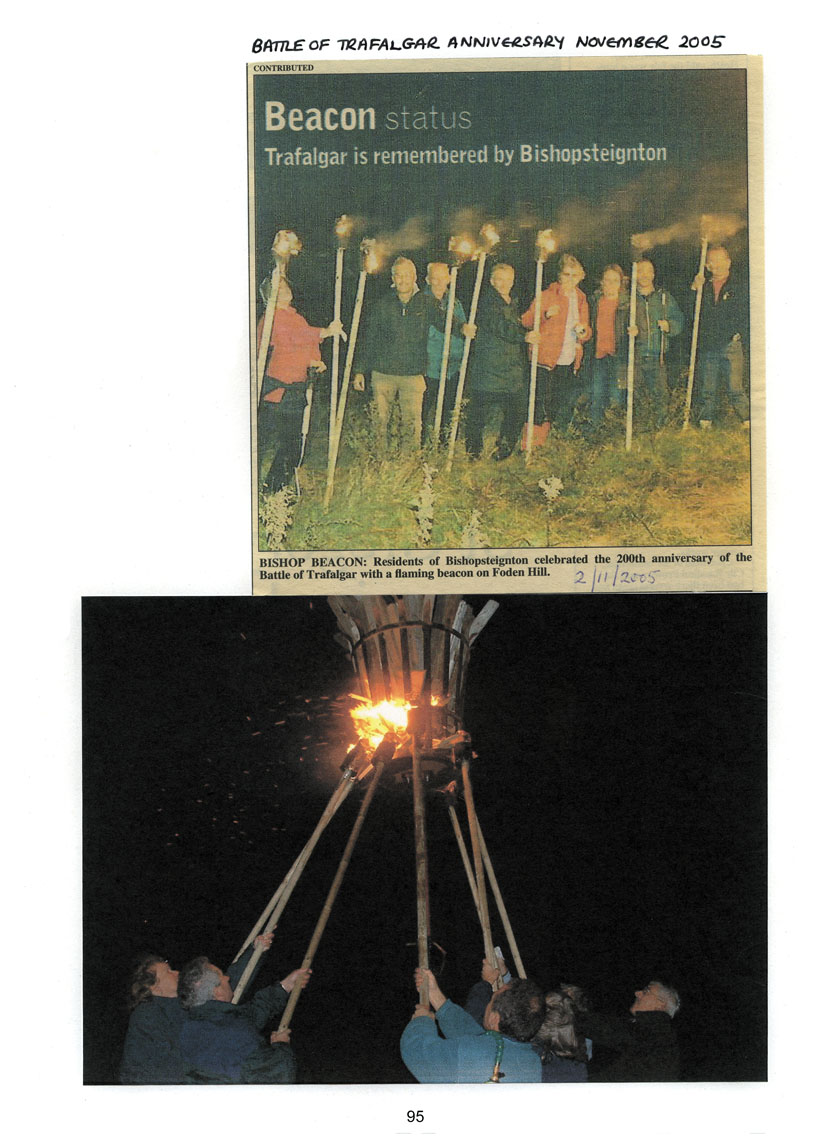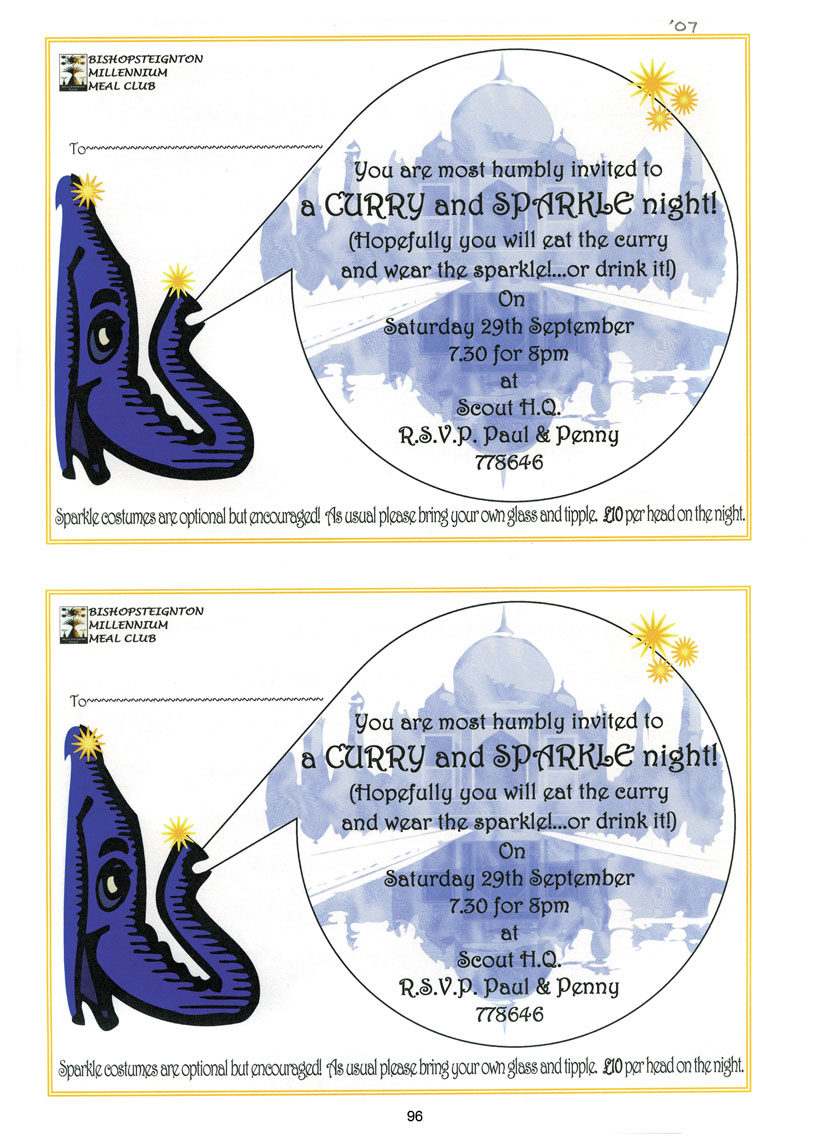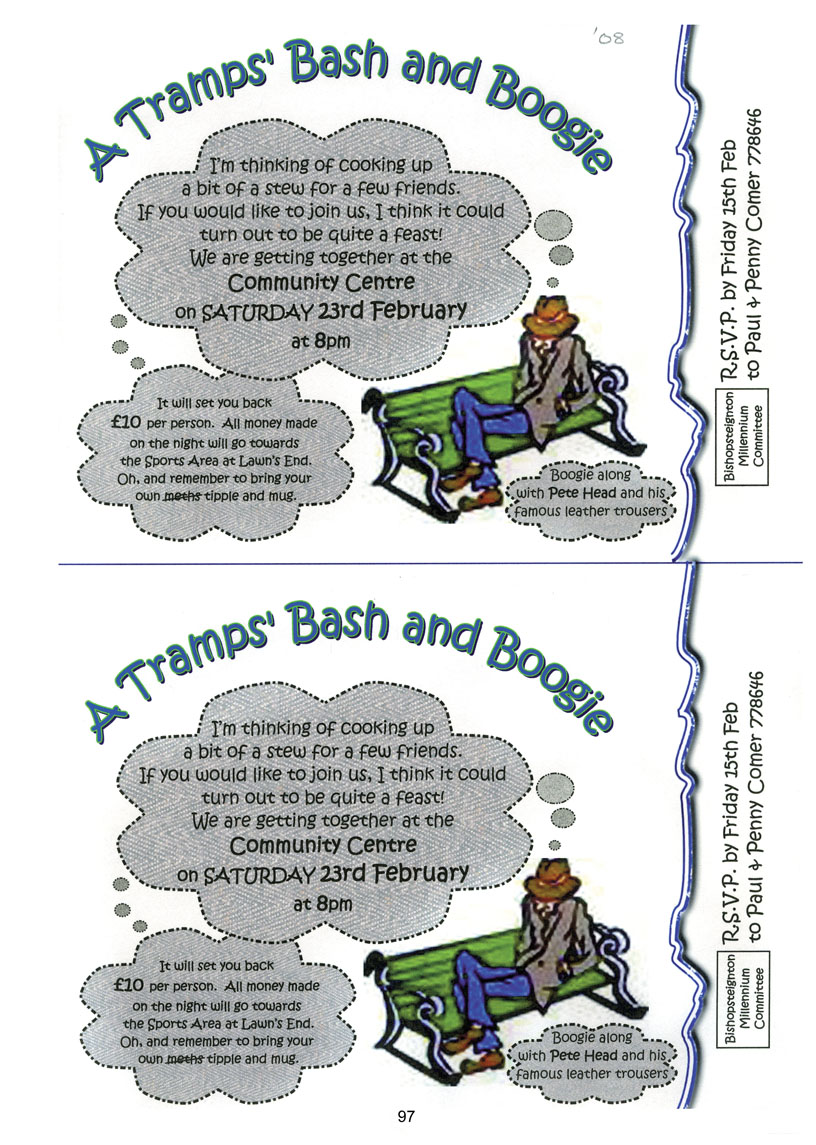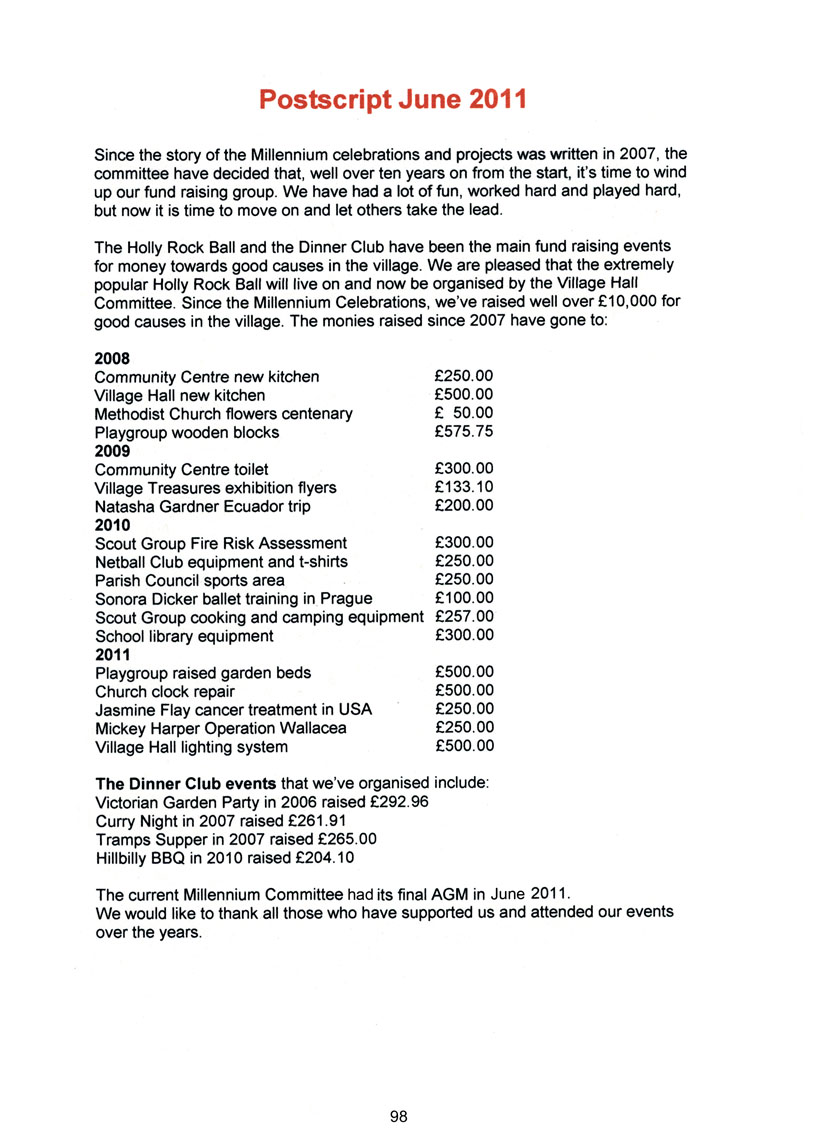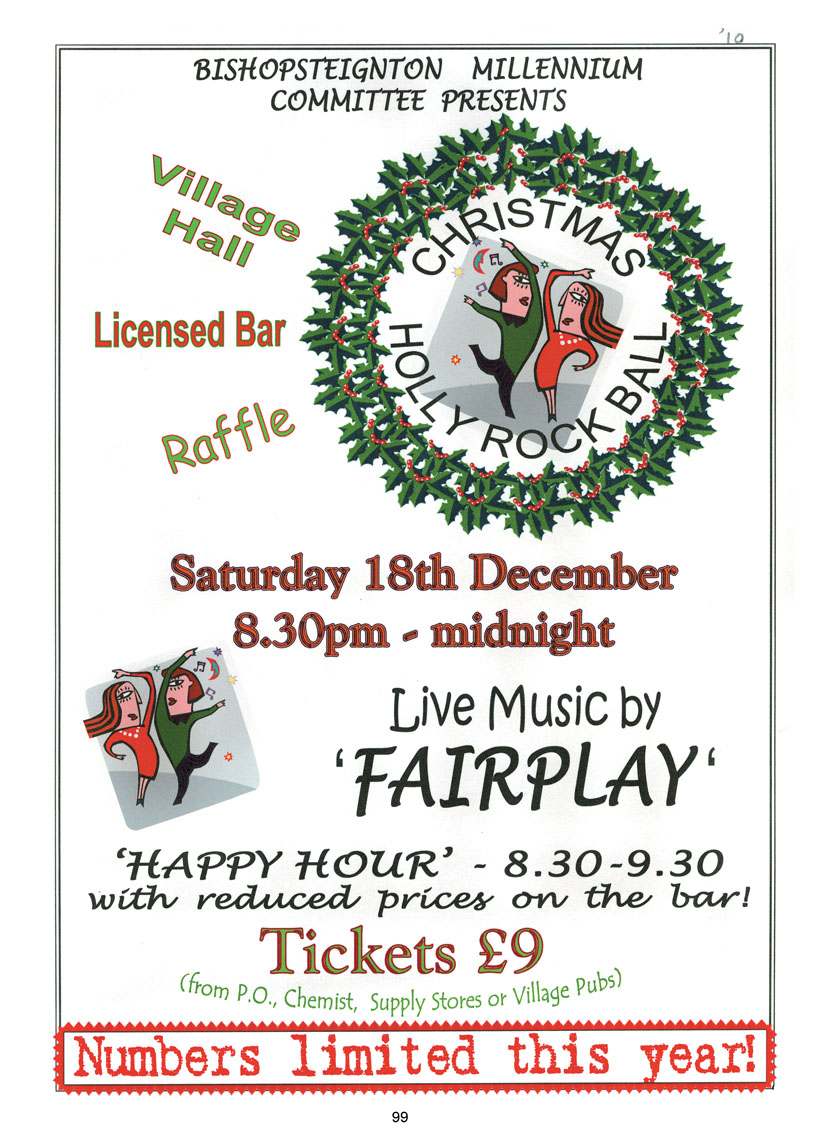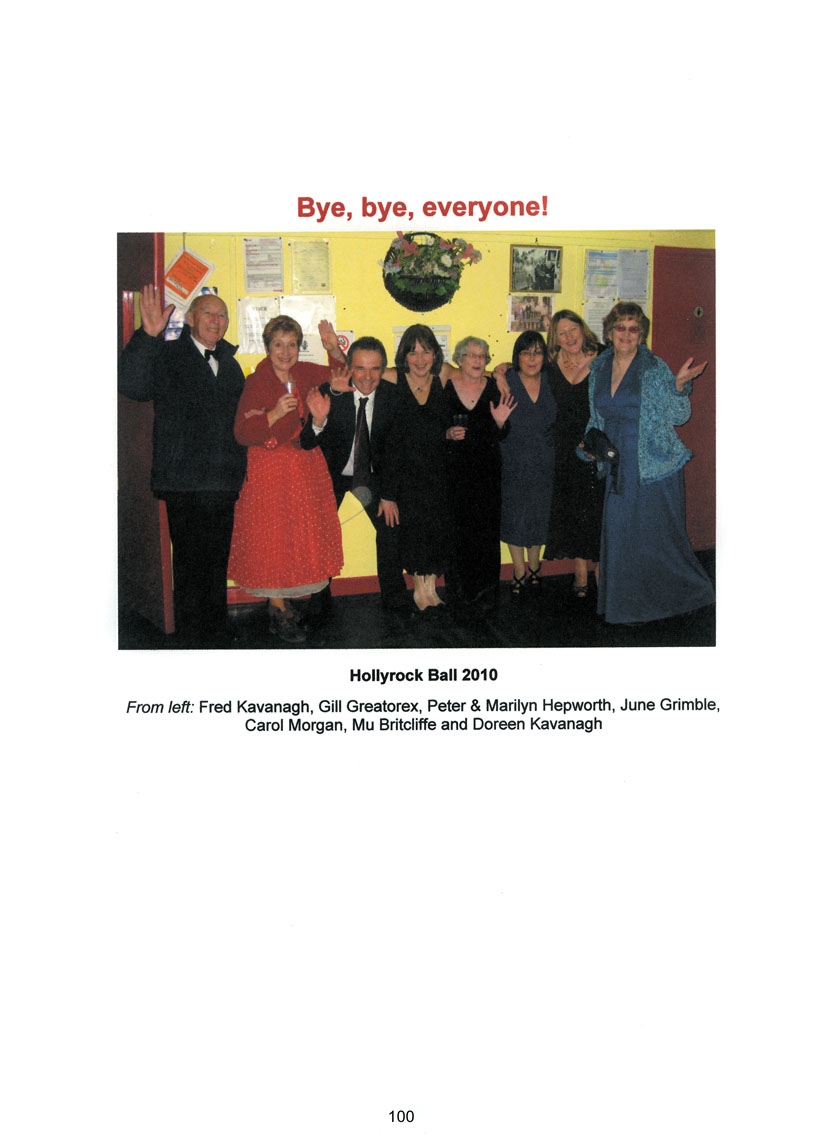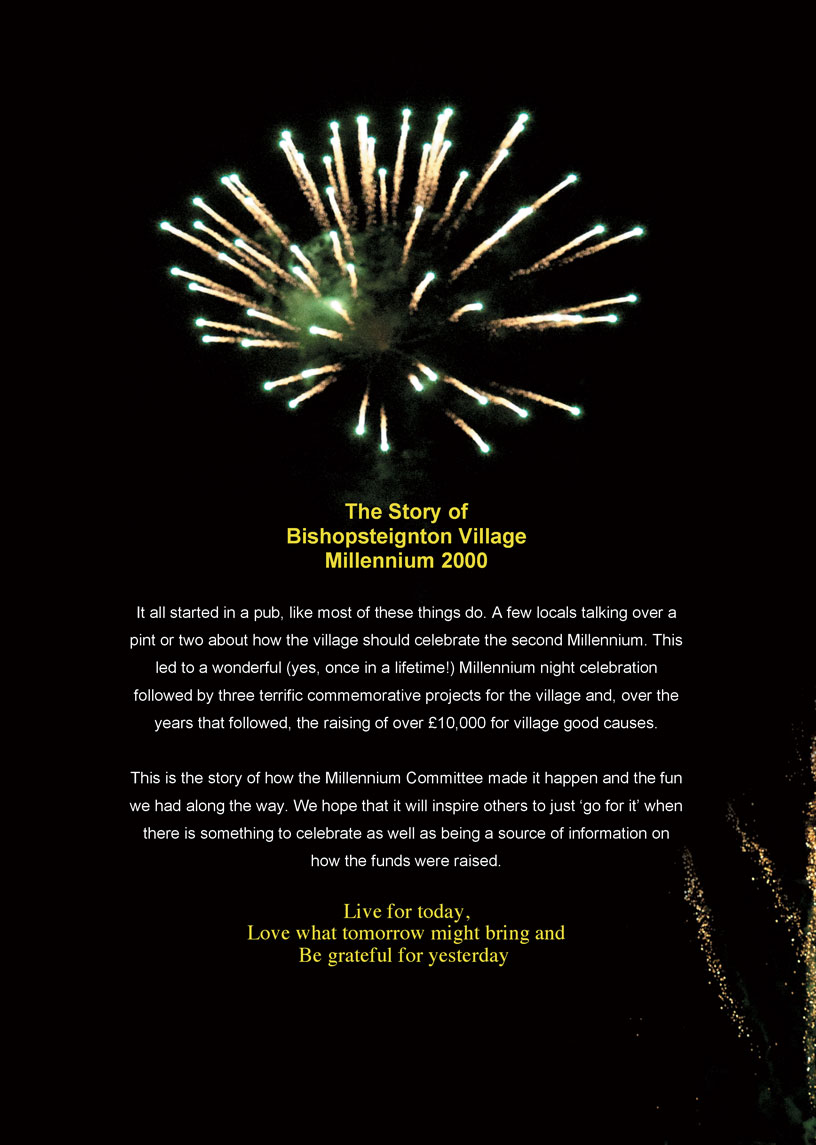 Millennium DVDs
In October 2000 a Millennium  Songs of Praise was held in Bishopsteignton Parish Church. Many village organisations and individuals took part in illustrating the past 1000 years of our village history. It was impossible to film it on the night as the church was packed, so Maggie Sullivan (who produced the event in the church) later made this video record.
Like many projects this one grew and the film includes much more than the original service in the church. Time has passed and technology changes, but there is always someone out there asking for a copy of the Bishopsteignton Millennium Video. This online version produced in 2019 is taken from the DVD version made to celebrate 2010.
The music comes from favourite hymns chosen by the village for the Songs of Praise and is played by Iris Miller, the (then) organist of the Parish Church. The orchestral interludes were specially composed by Luke Whitlock who was born and brought up  in the village. At the time he had just completed a Master's Degree at the Royal College of Music and went on to work, composing for the BBC.
A Village Millennium Part  1
A view of the the object of the Millennium celebrations, and the early history of the village.
A Village Millennium Part 2
The 20th Century.