Alice Mary Major was born in 1885, into the Major family, the blacksmiths of Fore St., Bishopsteignton. Her granddaughter Jean has traced her family history and written this article.
Alice Mary was  born in 1885 to John and Louisa Major,  one of six children. The Majors owned and worked the blacksmith forge in Fore street, Bishopsteignton. Louisa and her daughters Alice and Lily worked at Kittoes House.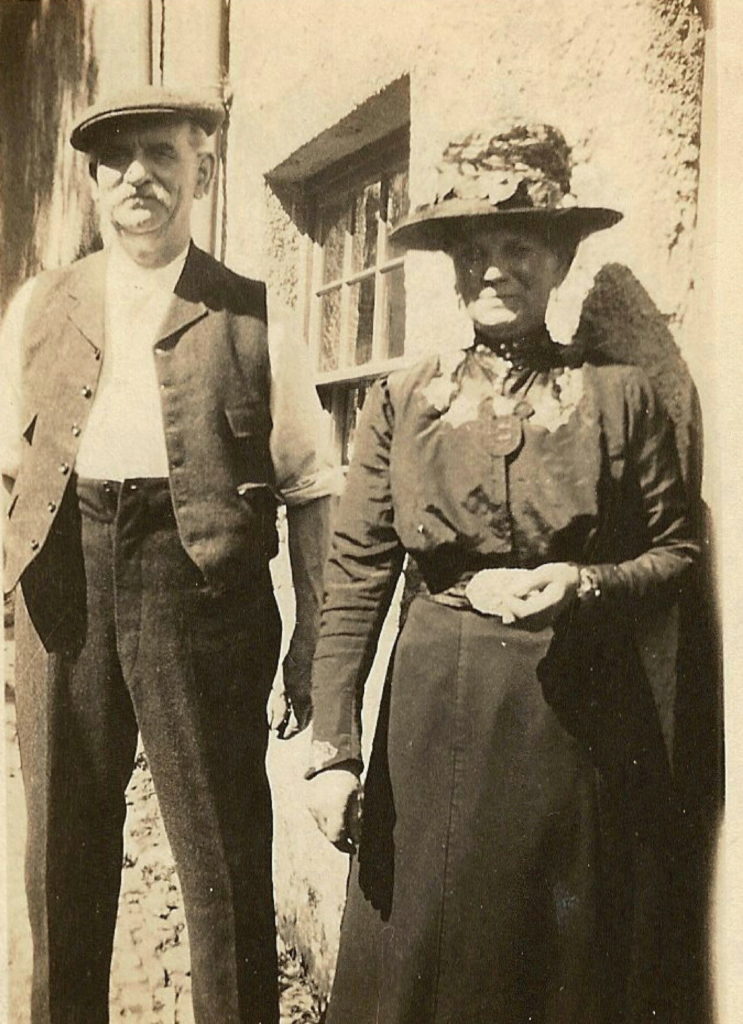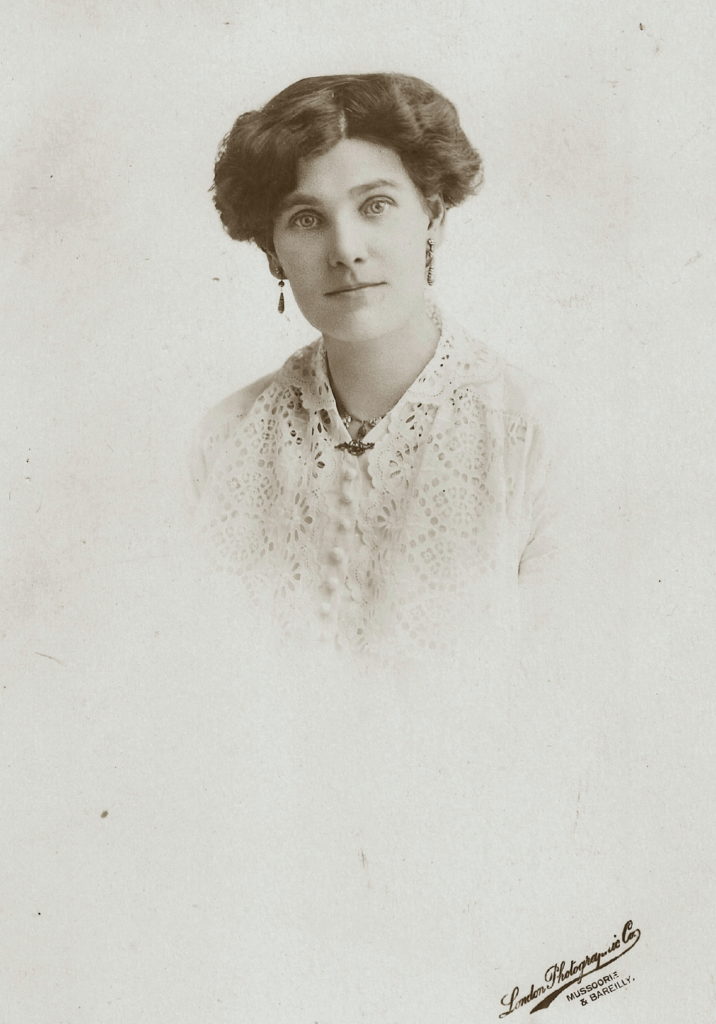 On 31st August 1908 Alice married James Edward French,born 1879. He was the son of Aaron and Sarah French. Aaron French was born circa 1835 in Manaton, Devon, and Sarah Turner was born in Bishopsteignton circa 1840, they married in 1858. The family lived at Fore St , Town Tenement , 3 Radway Hill and later in Post Office street.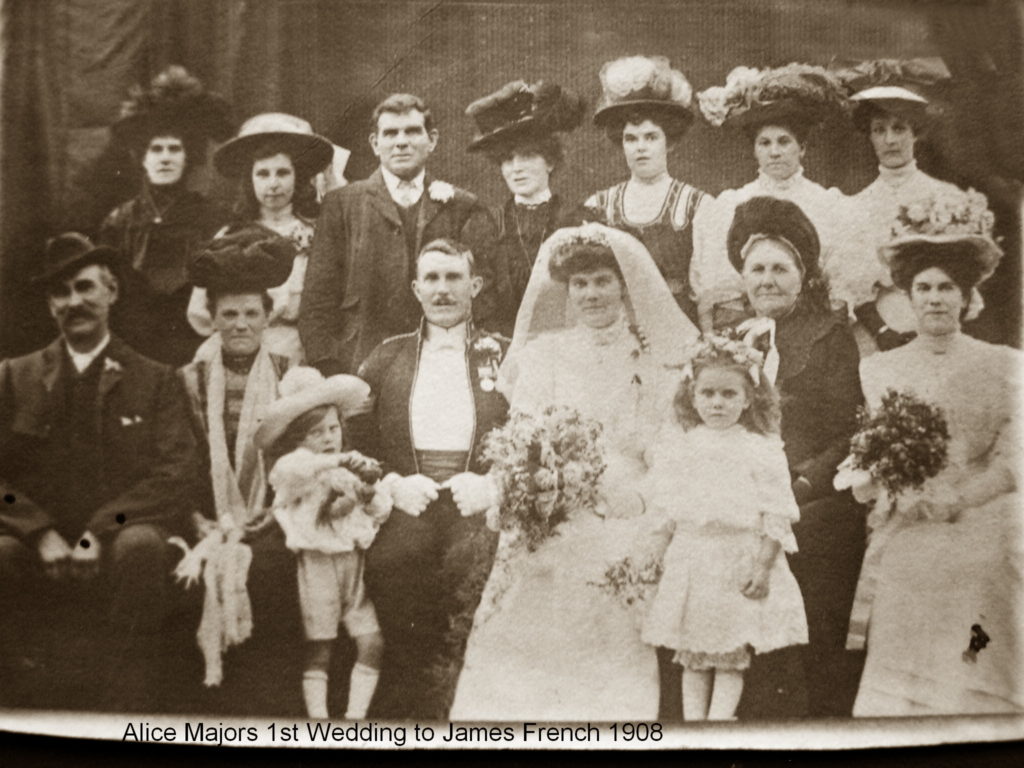 James was in the army, and within days of the wedding, James and Alice left Bishopsteignton for London to sail to India, where James was posted to Bangalore, Madras, India. Sadly, James who was a farrier in the Royal Field Artillery of the army, was killed on 19th November 1908, age 29; they had been married less than 3 months. James is buried in Bangalore. He had been in the army for 11 years when he was killed.
Alice stayed in India and became a children's nanny to families of the British Officers. Over the next 11 years Alice traveled back and forth to India 3 times. In 1919 she remarried an Army Sergeant, Walter Samuel Dilley, in Meerut, India. They had a daughter, Hazel Mary Dilley, who gave birth to Jean, whose story this is.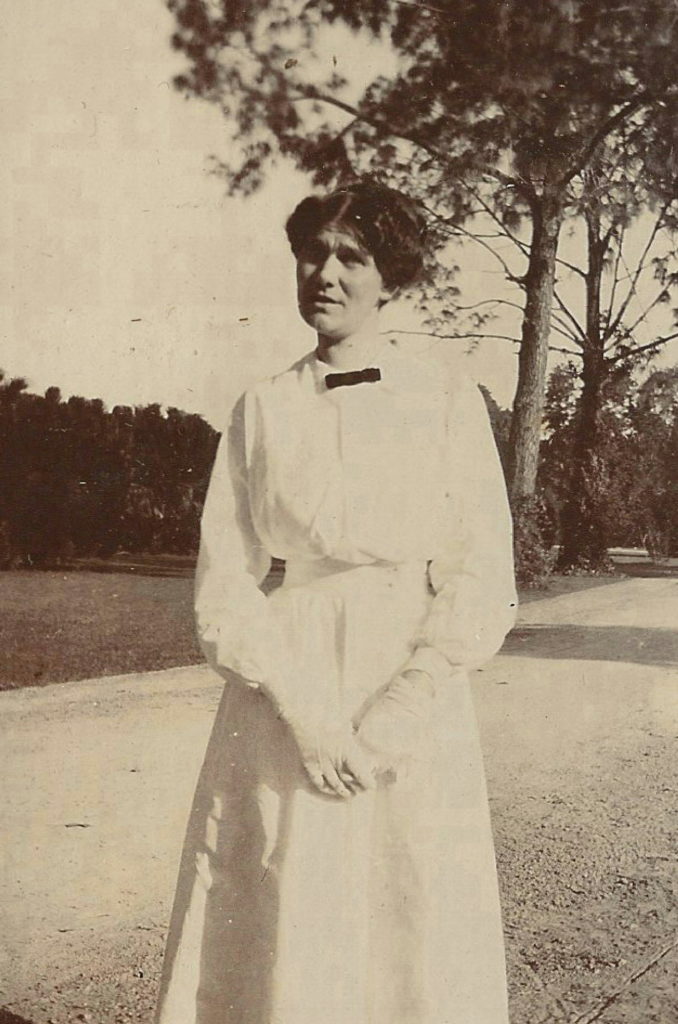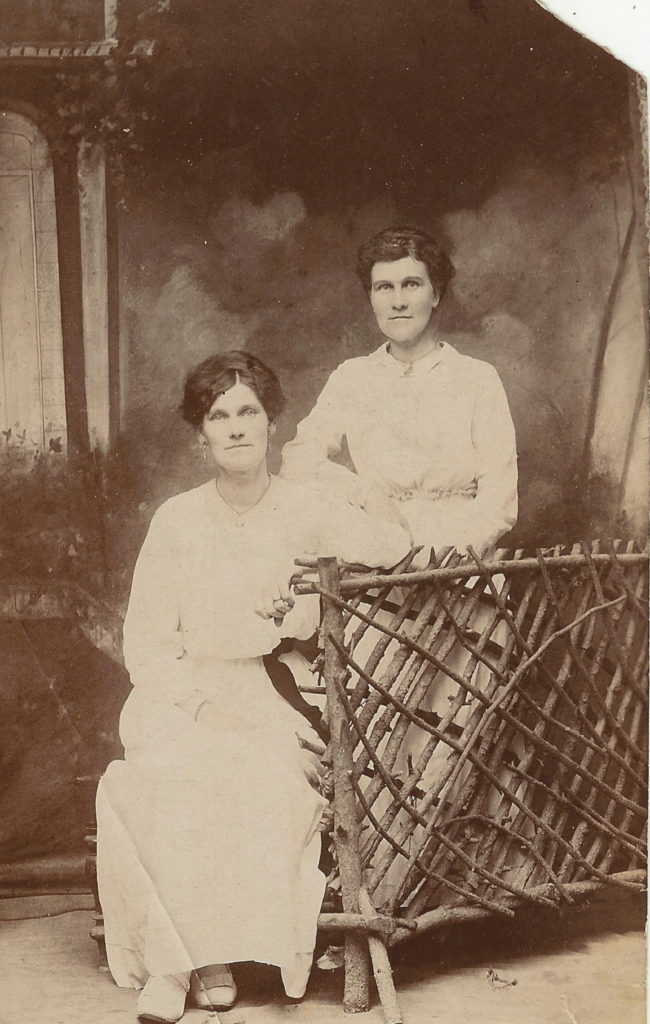 Alice's daughter  Hazel was born in Dartmouth.  The next 4 years were spent with the Army in Germany; when they returned to England they settled in Bedfordshire.
Alice's sister Frances Loveday Major went on to marry Frederick Back, son of John and Lavinia Back in 1927, and her sister Lily Louisa  married Frederick Leach.
Alice's Aunt, Mary Major married Daniel Coombe. Their son was Philip Coombe whose daughter was our own Molly Coombe.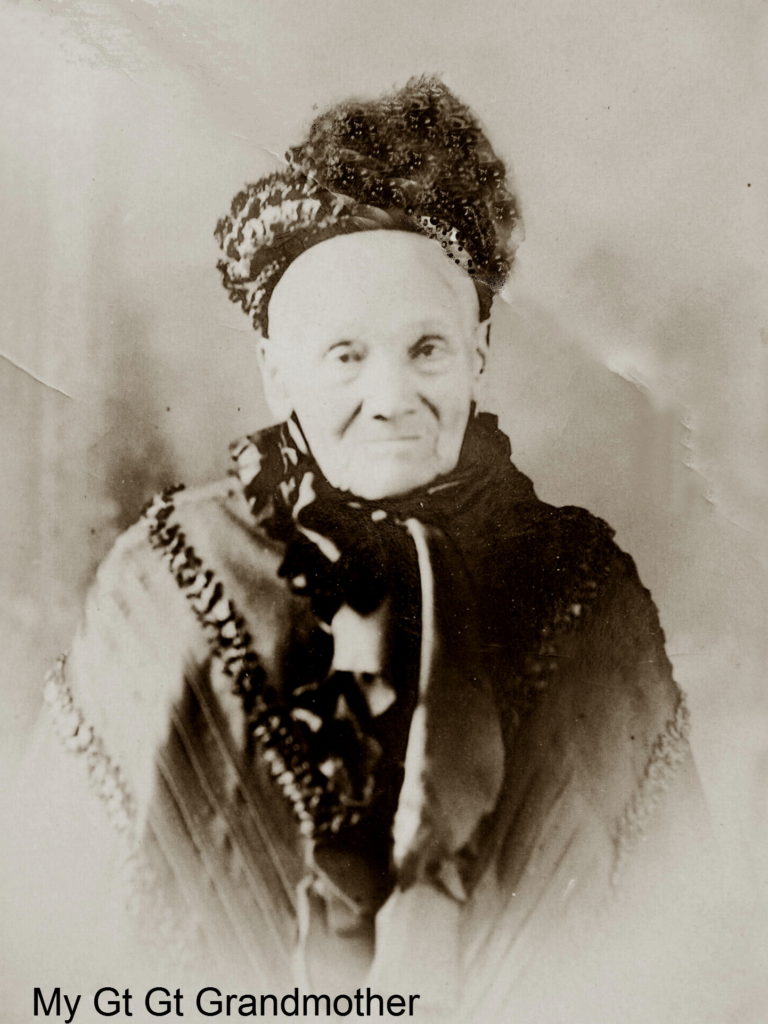 If you are related to any of these families, or know anything that would add to our story, please do get in touch. Just subscribe and leave a comment below.
References and credits
1841 Census
Ann French 40 mother
John French 8 Aaron French 6
1851 Census
Aaron French 16  Ag Lab born Manaton
1861 Census Living in Fore St.
Aaron French     25    Labourer  born Manaton, Devon
Sarah French      21    wife   born Bishopsteignton
Thomas 2
1871 Census Living Town Tenement
Aaron French 35
Sarah French 31
Thomas 12, Frederick 8, William H. 3, Albert J. 1, Charles G. 2 months.
1881 Census Living 3 Radway Hill
Aaron French 45 Labourer
Sarah French 41 Laundress
Thomas 22 Mason, Frederick 18 Gardener, Albert 11, Charles 10, Francis 6, Caroline 3, James 1.
1891 Census Living Radway Hill
Aaron French 55
Sarah French 51
Thomas 32, Caroline 13, James 11.
1901 Census Living Post Office Street
Aaron French 65
Sarah French 61
Marriage Vol 5b p218  Sarah Turner and Aaron French December 1858
Marriage Alice Major and James French Vol 5b p 194 September 1908
Military Record dated 19-11-1908   Record  No 121576   Regimental No 17811