278881 Leading Stoker Frederick John Manning of the Royal Navy HMS Doris, was the son of the late William and Elizabeth P. Manning, of 6, Fore St, Bishopsteignton. Born in Bishopsteignton on the 18th Jan 1875 he lost his life on 31 May 1918 aged 43 years and is commemorated on the Plymouth Naval Memorial.
Early Life
Frederick John Manning was born in Bishopsteignton on the 18th Jan 1875 to William Manning and Elizabeth P Manning. His father William was born in the village and was noted in the 1851 census as a shoemaker at aged 15 years . His grandfather John Manning was a farm labourer in Teignmouth and they lived at 23, Combway in Bishopsteignton.
According to the 1881 census William and his wife Elizabeth lived at 10, Post Office Street and he was a cordwainer at age 45 . Their children were listed as Emily 14 years, Elizabeth 12 years, Alice 9 years, John 6 years and then Frederick age 3 years. In the 1891 census William was now a gardener's labourer with Alice being a dressmaker and John an agricultural labourer. They lived in Clanage Street, Bishopsteignton.
There is a death recorded of William aged 60 years in 1895. In the 1911 census Frederick's mother Elizabeth was 68 years old, a widow and living with her daughter Alice, now married to Jesse Hutchings. They were living at 6, Fore Street, Bishopsteignton.
Military Experience
Frederick was a leading stoker in the Royal Navy and it seems travelled extensively on many ships including HMS Doris [1] and at the time of his death  on the converted hospital ship HMS ASSAYE. [2]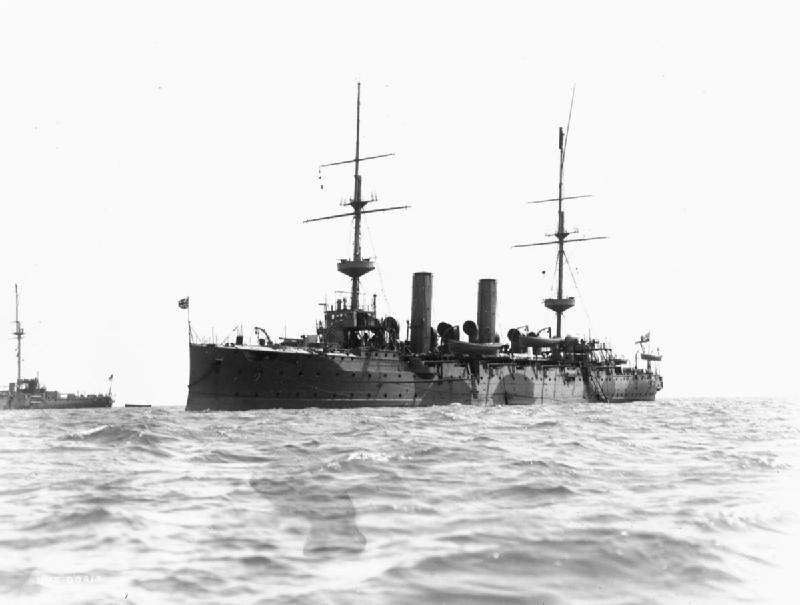 Death and Burial
Frederick was transferred to the hospital ship ASSAYE where he died from disease of the lungs (TB) on the 31st May 1918 aged 43 years and was buried at sea. He was unmarried at the time of his death. His name is commemorated at the Plymouth Naval Memorial where his commemoration details can be found. [3]
Descendants
Are you part of the Manning family with Frederick John as a distant relative? We would love for you to get in touch with us if so.