Born 14th April 1898, Grace Winiefred Coombe née Loud was wife to Philip Coombe and mother to Molly Coombe. Grace married Philip in 1925 and lived at 'Locarno' for many years, probably until her death in 1983.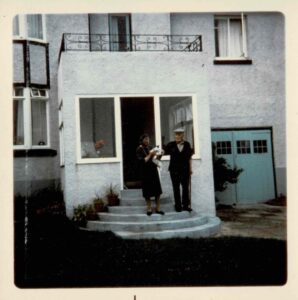 Early life
Grace was born in Maidencombe near Torquay to Thomas (1858-1947) and Mary Ann Loud née Jenkins (1855-1932). Grace's father, Thomas was a Butcher, as was his father Thomas (b. 1834).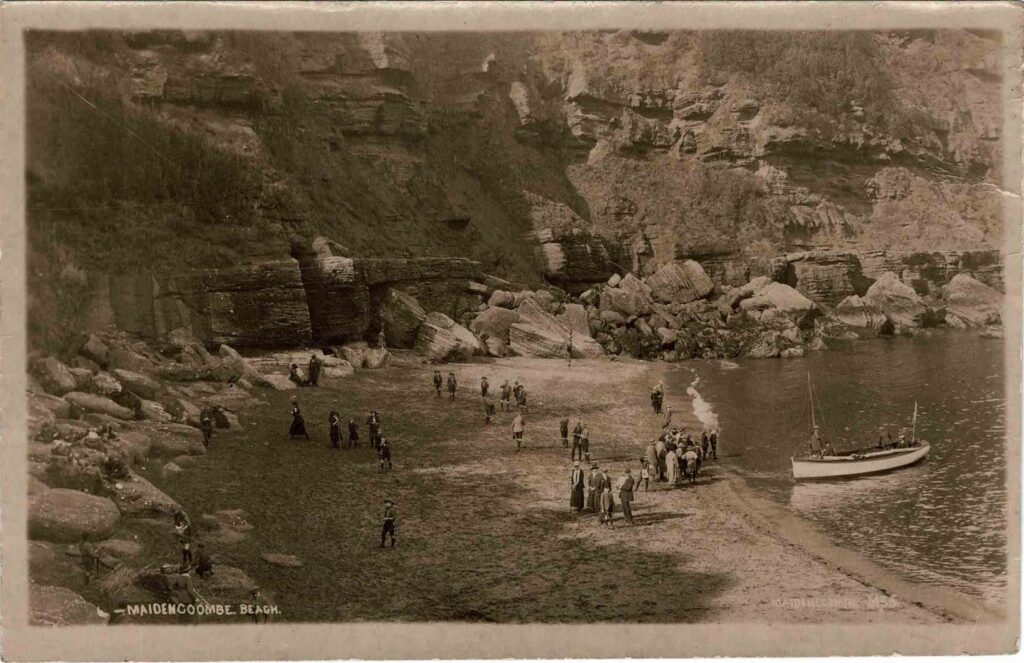 Grace was the youngest of 7 children. Her siblings were: Frederick William (1883-1952); Ethel Leah (1885-1931); Thomas Henry (1886-1941); Annie Louisa (1889-1958); Helena Mary (1891-1929) and Robert Jenkins (1895-1932). The 1911 census records Thomas Henry Loud as a Butcher like his father and grandfather.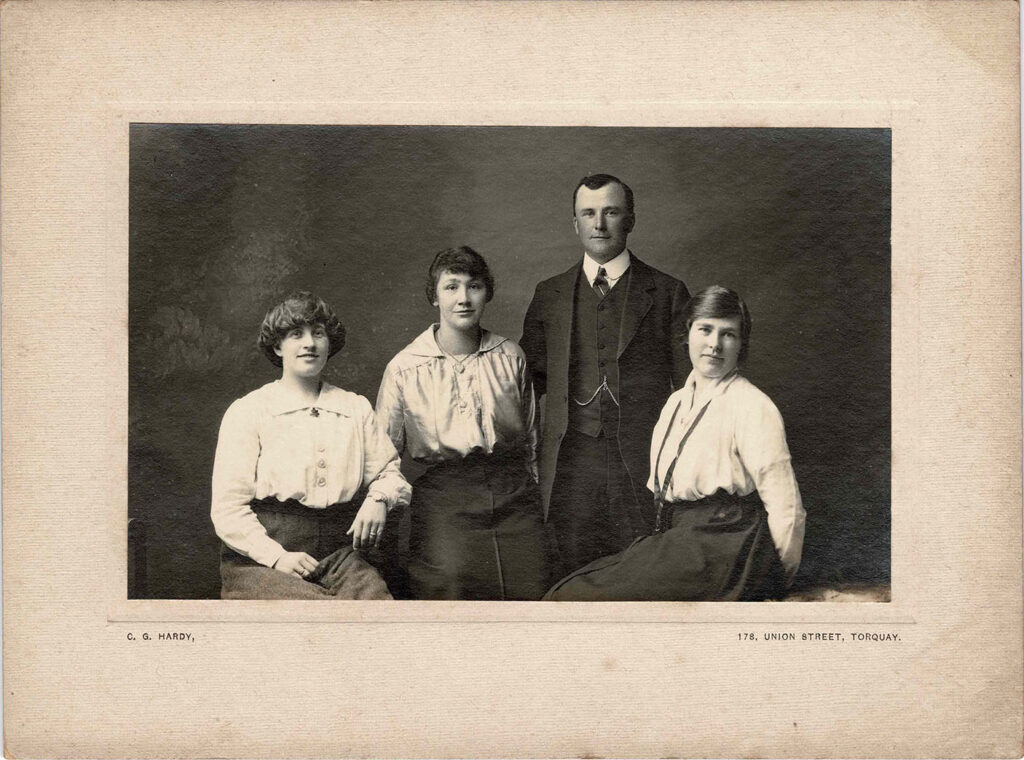 Marriage
Grace probably went to school in Maidencombe and may have met her husband-to-be Philip Coombe through his sister Lois Coombe (1896-1973) who is said to have gone to school in Maidencombe with Grace. Grace would have come to live in Bishopsteignton when she married Philip in 1925. We hold a version of their marriage certificate in our archive collection:

Family life
Grace's sister Helena Mary died in August 1929 and was likely the namesake of Grace and Philip's only child, Molly Helena who was born in October of the same year. We do not yet know if Grace worked at a particular trade or profession, it is likely that she was in education up until her marriage when she became a devoted mother to her daughter, Molly.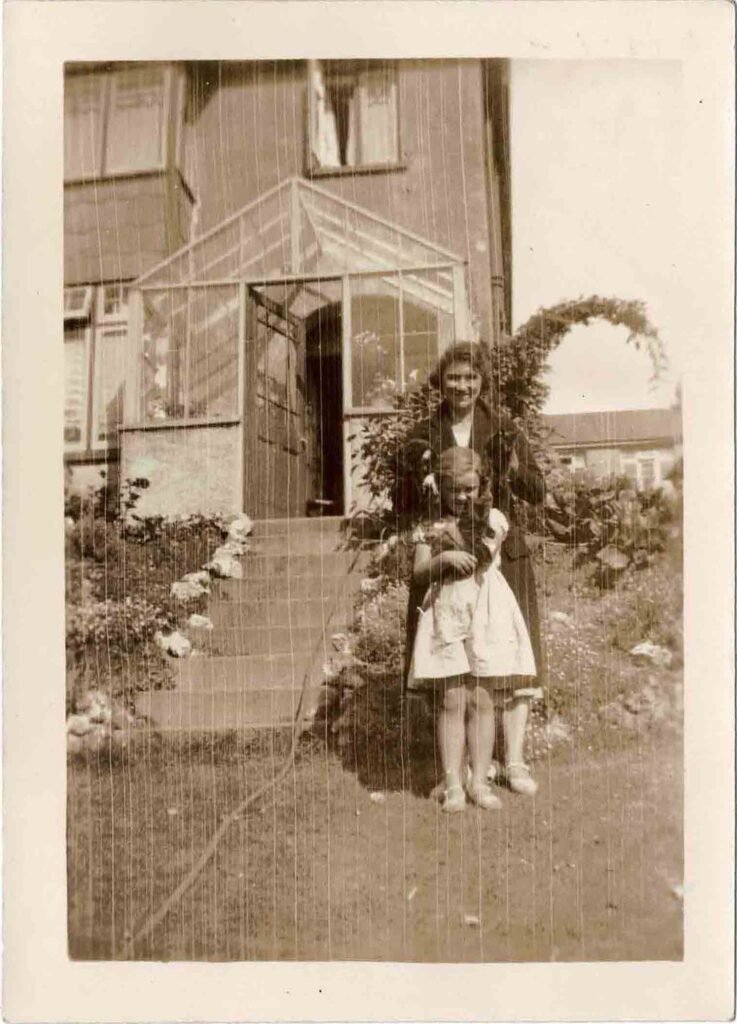 From the Coombe family archive collection, it can be seen that Grace had a love for animals as she is often photographed with pets such as cats and dogs.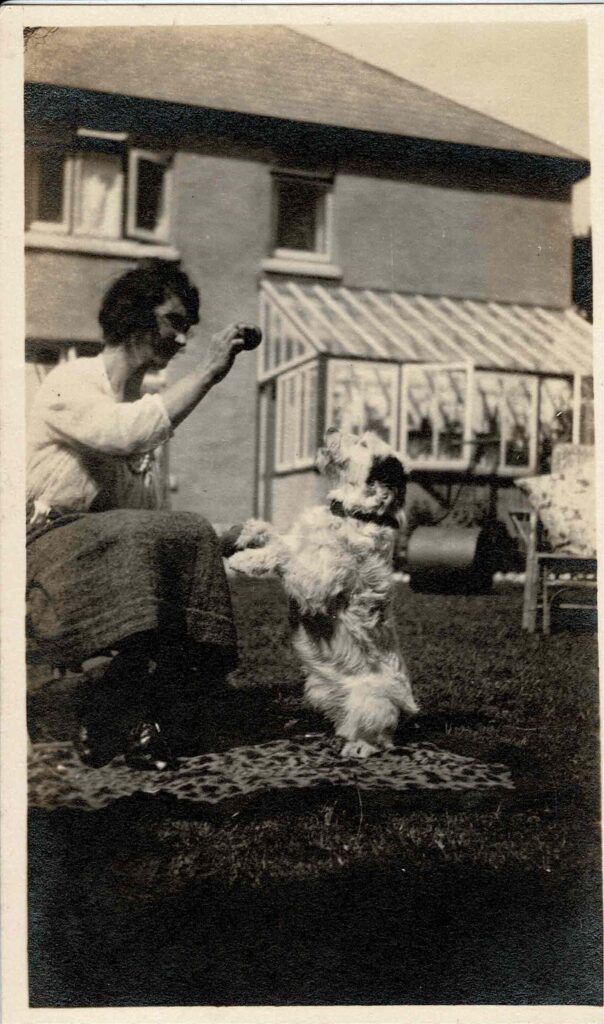 Grace and Philip Coombe passed on their love of animals to their daughter who is known to have always kept cats. By 1958, Grace had outlived all her siblings.
Death
Grace died on 30th December 1983 at the age of 86, 13 years after the death of her husband.