Raymond Sidney Evans was born July 1924 in Crediton, Devon. Son of Sidney and Rosie Evans (née Syms). He served in the 7th Battalion of the Oxford and Buckinghamshire Light Infantry as a Private, 14579711. Sidney died in Italy on 4th September, 1944.
Early Life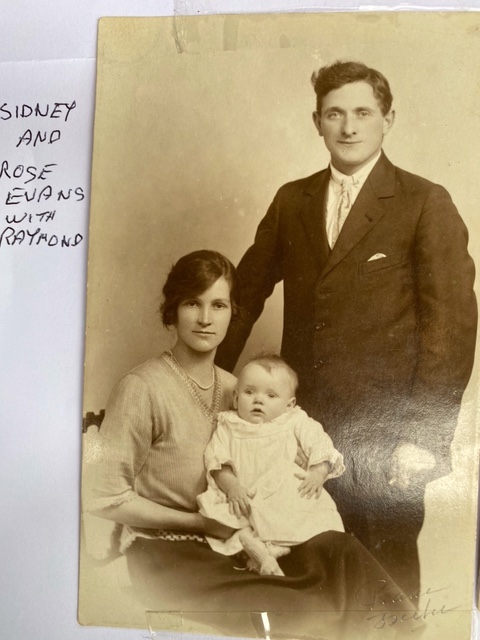 Raymond Sidney Evans was born July 1924 in Crediton, Devon.
Son of Sydney (Sidney) James Evans, born 22 August 1896 in Crediton, Devon; and Rose (Rosie) May Evans (née Syms/Symes) born 26 September 1898 in Moretonhamptstead, Devon. Sidney married Rosie on July 1923 in Newton Abbot, Devon.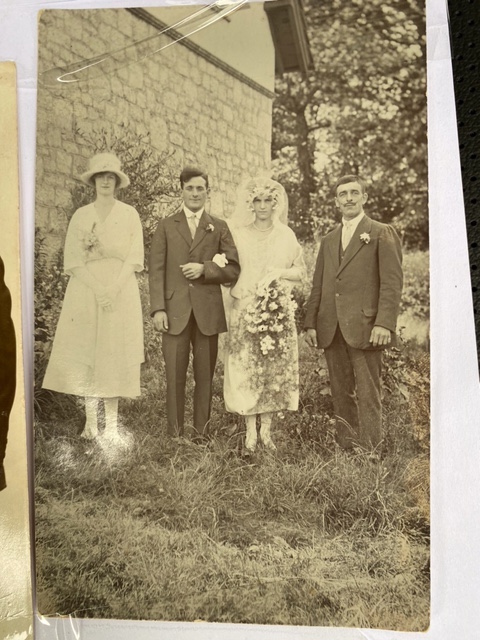 They moved to 3 Humber, which is a small settlement just to the North of Bishopsteignton, where Sidney was a horseman on a farm. Records show that they had six sons, Raymond was born first in July 1924, then Kenneth (b 1925), Denis (b 1926), Terence (b1928) Derek (b 1931), and Michael (1932).[1] Their mother fostered a number of children as well as bringing up the six boys.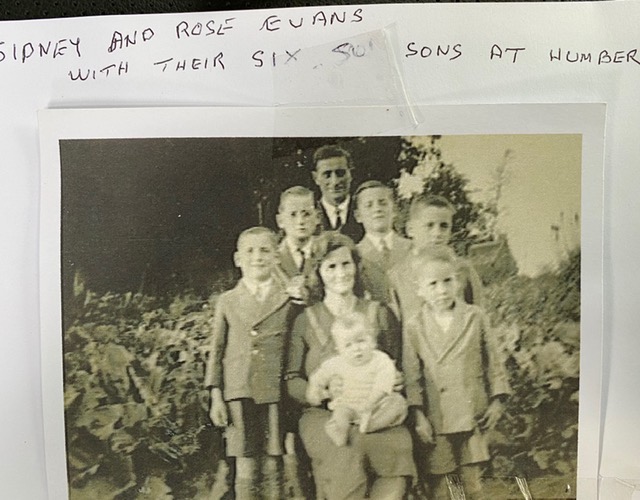 Military Service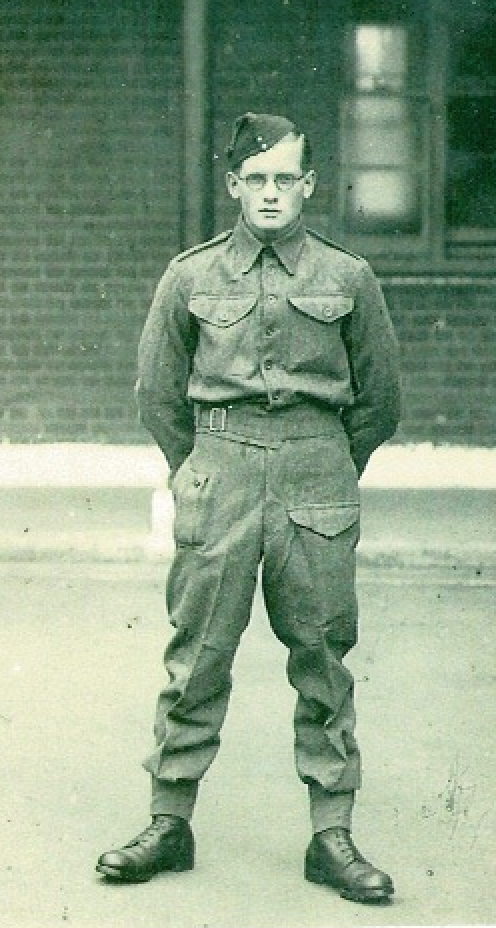 Raymond Sidney Evans served in the 7th Battalion of the Oxford and Buckinghamshire Light Infantry, 14579711.
The Oxfordshire and Buckinghamshire Light Infantry was a light infantry regiment of the British Army that existed from 1881 until 1958, serving in the Second Boer War, World War I and World War II. [2]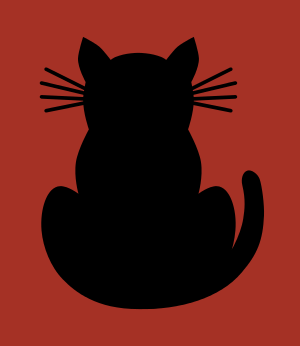 In February 1941, the 7th Battalion became part of the 167th (London) Infantry Brigade, serving alongside the 8th and 9th battalions of the Royal Fusiliers [3], both Territorial units, and were attached to the 56th (London) Infantry Division, forming part of the British 8th Army. [4]
The 7th Battalion left the United Kingdom in late August 1942. The division was sent to Persia and Iraq Command and the battalion later fought in the final battle in the Tunisia Campaign in April 1943. The battalion made a successful attack at Enfidaville following a 3,000-mile road move from Iraq.
In the Italian Campaign, 7th Ox and Bucks took part in the landings at Salerno in September 1943 and then the Anzio landings in February 1944 and sustained heavy casualties in both landings.
After the fighting at Anzio the 7th Ox and Bucks were reduced to a mere 60 men, out a strength of 1,000, testimony to the severe fighting in the beachhead. During the fighting on 18 February, the worst day of the counterattack, Second Lieutenant Eric Fletcher Walters was killed and his son, Pink Floyd star Roger Waters, wrote a song in his memory–When the Tigers Broke Free–which describes the death of his father. [5]
In late March 167 Brigade, together with the rest of 56 Division, was transferred to Egypt to rest and be brought back up to strength.
Death and Burial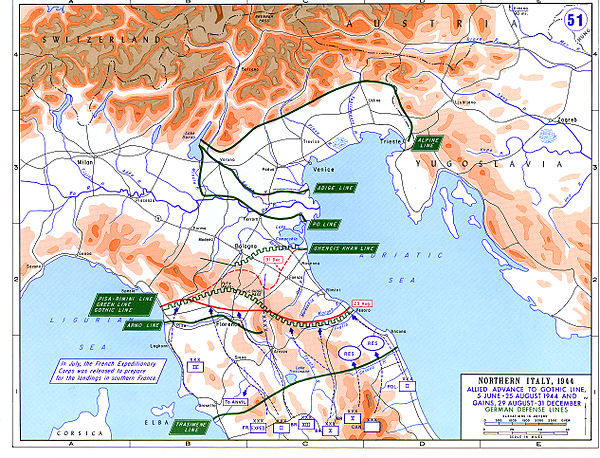 Now reinforced by large numbers of Royal Artillery gunners, the 7th Battalion returned to Italy in July as part of the British V Corps and fought in the severe battles around the Gothic Line near Gemmano. The Battle of Gemmano took place between the dates of September 4th, and September 15th of 1944. [6]
The Gothic Line (German: Gotenstellung; Italian: Linea Gotica) was a German defensive line built using more than 15,000 slave labourers, the Germans created more than 2,000 well-fortified machine gun nests, casemates, bunkers, observation posts and artillery fighting positions. [7]
Several days before the Battle, Allied reconnaissance had underestimated the German defences as only one Battalion. The German force was in fact three Battalions or 4,500 men of the 100th Gebirgsjager which included anti-aircraft weaponry that was used on the advancing single Battalion of Allied infantry.
As the numerous attacks around Gemmano took place, heavy rainfall made fighting conditions even worse. Few regiments of 8th Army had ever known fiercer fighting than that of Gemmano, it was often referred to as " The Cassino of the Adriatic".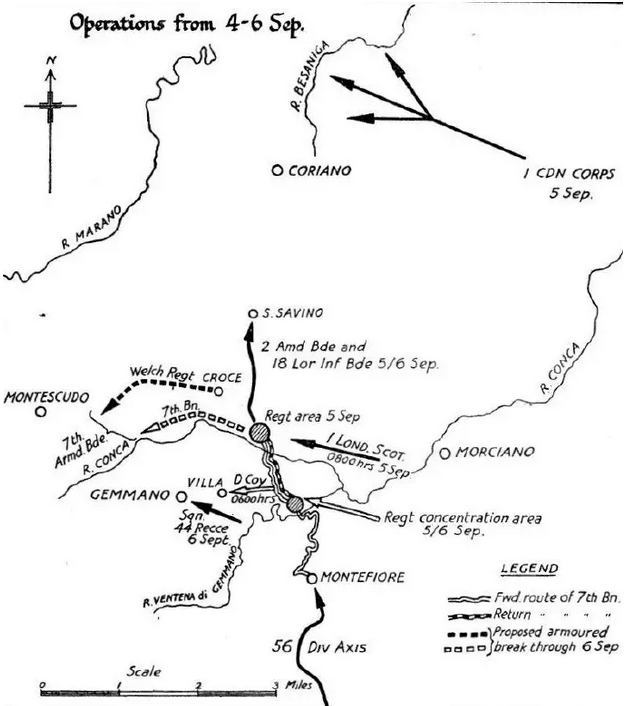 During the night of 3rd September, Private Evans and the 7th Battalion began their assault on the hillside town of Montefiore. They encountered a heavily fortified enemy within the steep mountain tracks, whilst under constant fire from German A-A guns. It was during this early stage of the Battle of Gemmano that Private Evans lost his life. [8]
Raymond Sidney Evans died in Italy on 4th September, 1944.
Burial:
Coriano Ridge War Cemetery
Coriano, Provincia di Forli, Emilia-Romagna, Italy
Plot: IV. B. 3.
Memorial ID: 56243397 [9]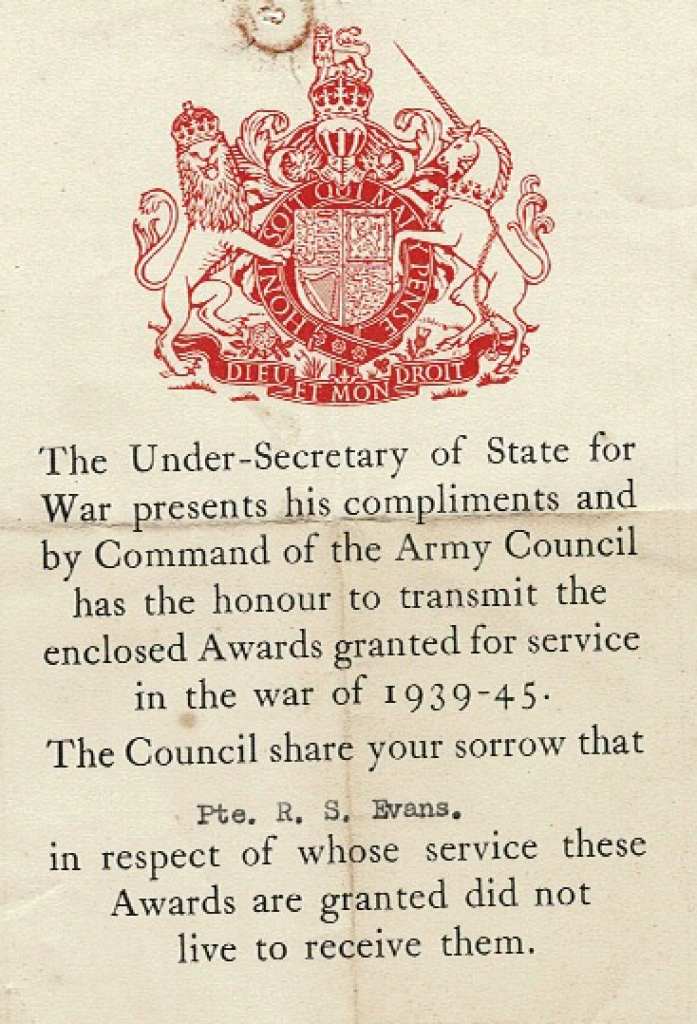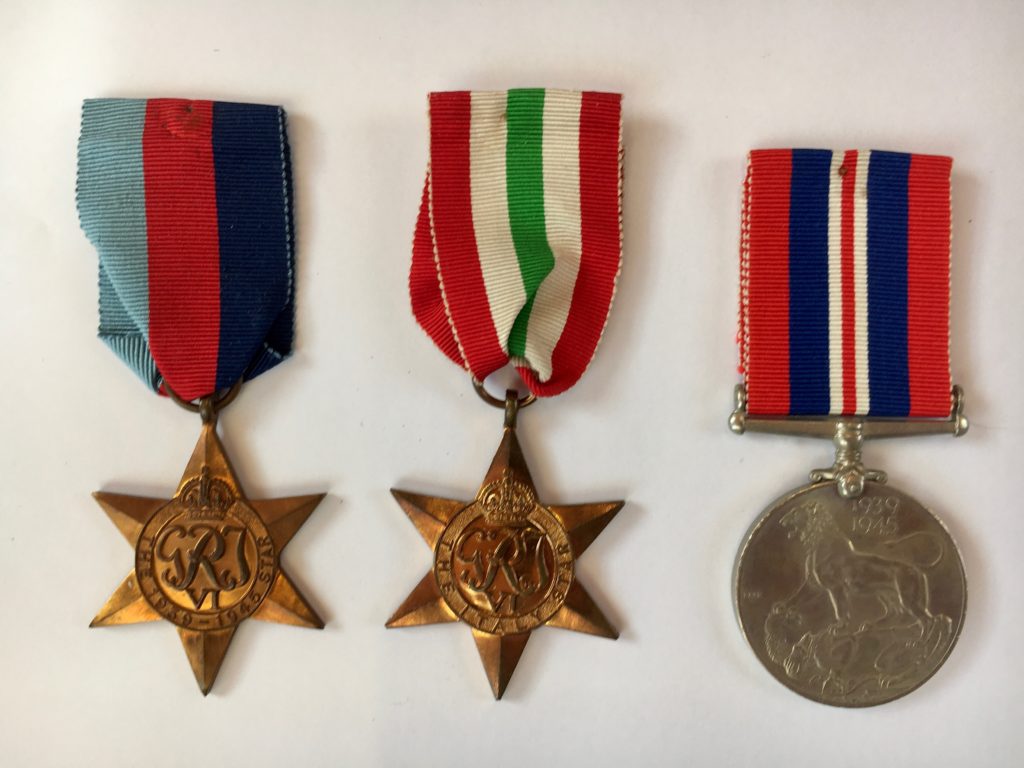 Descendants and Relatives
Raymond Sidney Evans is not survived by any direct descendants. All five of his brothers served in the armed forces; Ken in the RAF, Denis in the Merchant Navy, Terry also in the Merchant Navy, Derek in the Army and Michael in R.E.M.E. Michael is now the only surviving brother.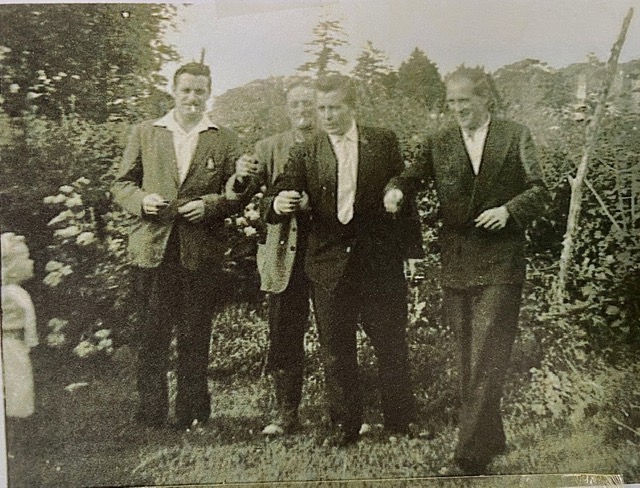 Raymond's War medals were kindly donated to Bishopsteignton Museum, along with those of his father Sidney who fought as a Private with the Dorsetshire Regiment in WWI. Sidney's last known address was at Humber in 1939.
Raymond's mother Rosie May Evans (née Syms/Symes) passed away January 1977, in Newton Abbot.
This article inspired Raymond's younger brother Michael to get in touch. He sent us the early photographs of his family. He was only 7 years old when Raymond went to war, but he remembers that before joining the service he left school at 15 and worked as a waiter at a hotel in Exeter. He had also worked for someone called 'Dingle Davy' at the garage in Bishopsteignton and later at the coal yard which was where the Hair Studio now is.
Michael spent his first 22 years living at Lindridge Estate where his father worked. He remembers there being a girls' school there that his elder brothers were forbidden to go near. He remembers as a child picking up shrapnel across the fields around Lindridge. Michael went on to work at Morgan Giles shipbuilders in Teignmouth, and then went into the building trade.
If you are related to Raymond in any way or have any information you would like to share with us, please contact us directly or feel free to comment below.
Raymond Sidney Evans is remembered by the village of Bishopsteignton.