Thomas Henry Saunders was born in 1910. Son of George and Edith Saunders: he married Nancy Ellen Saunders (née Wyatt) in January 1940, in Newton Abbot, Devon. He served in the Suffolk Regiment, 1st Battalion as a Private, 5932106. He was killed during the evacuation of Calais on 24 May, 1940.
Early Life
Thomas Henry Saunders was born in 1910, son of George and Edith Saunders. Little else is known about the early years of his life, although Thomas Saunders is also remembered on the War Memorial in Mathern, Monmouthshire, so there could be a family connection there.
Thomas married Nancy Ellen Saunders (née Wyatt) in January 1940, in Newton Abbot, Devon. Shortly before they married in 1939 Nancy was living at 47 Bitton Street, Teignmouth. It was here that she lived with her sister, Mary Paget (née Wyatt), wife of Frederick Charles Paget. At this time Nancy worked as a Saleswoman in a Grocer, distributing provisions. Nancy was daughter to Henry Wyatt and Mabel Wyatt (née Apps) who have family ties to the village for several generations. [1]
Military Service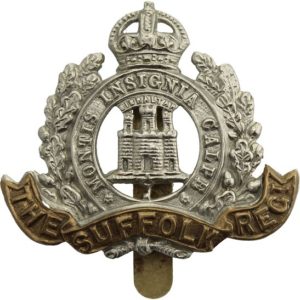 Thomas Henry Saunders served in the Suffolk Regiment, 1st Battalion as a Private, 5932106.
The Suffolk Regiment was an infantry regiment of the line in the British Army with a history dating back to 1685. It saw service for three centuries, participating in many wars and conflicts, including the First and Second World Wars. The 1st Battalion, Suffolk Regiment was a Regular Army unit stationed in Devonport as part of the 8th Infantry Brigade, 3rd Infantry Division and served with the British Expeditionary Force in France from late 1939 to May 1940.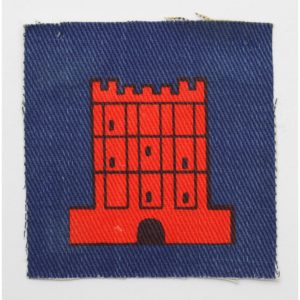 The division was commanded by Major-General Bernard Montgomery. With the rest of the British Expeditionary Force, it was evacuated from Dunkirk in 1940. [2]
Death and Burial
It was on May 23, 1940, that King George VI put out the proclamation, requesting that the following Sunday, May 26, would be a National Day of Prayer. Britain was facing a crisis that threatened her very existence: Adolf Hitler's Nazi lightning war had smashed through Belgium and France, driving the Allied armies back and trapping them on the beach at Dunkirk. More than 350,000 men, strafed by German planes, waited for destruction or rescue. Many of Britain's military leaders thought it hopeless: the war was over, and the Nazi savages marching under the banner of the twisted cross would reign over Europe. [3]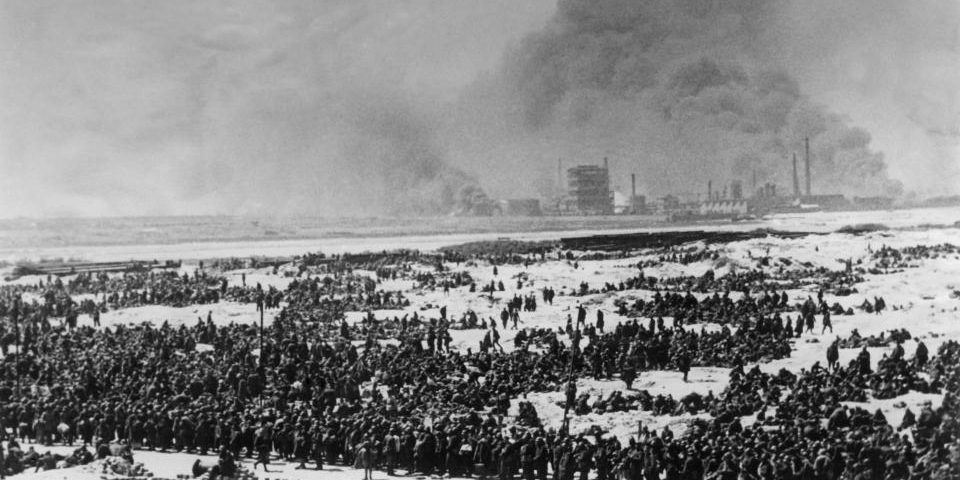 On 24 May, the German troops were within nine miles of Dunkirk, the sole Channel port east of the Somme that was still in Allied hands. No significant forces remained any longer between the German tanks and Dunkirk. It would only be a matter of a few hours and then the last escape route would be closed, and about one million British, French and Belgian soldiers would be trapped. The Allied forces were still locked in battle – at least sixty miles from Dunkirk – with the divisions of Army Group B, and they had no chance at all of reacting to the deadly threat behind them. Rather, they were in danger of being pulverized, of falling victim to the hammer-and-anvil principle. In accordance with General Halder's plan, Army Group B advancing from the north-east formed the anvil. It was to tie down the Allies frontally, while the Panzer divisions of Army Group A coming from the south would swing the hammer from behind them. At this point there occurred one of the strangest episodes in modern military history, 'the miracle of Dunkirk'. The Allied soldiers looked on in astonished disbelief as the German tanks suddenly stopped, seemingly halted by a magician's hand.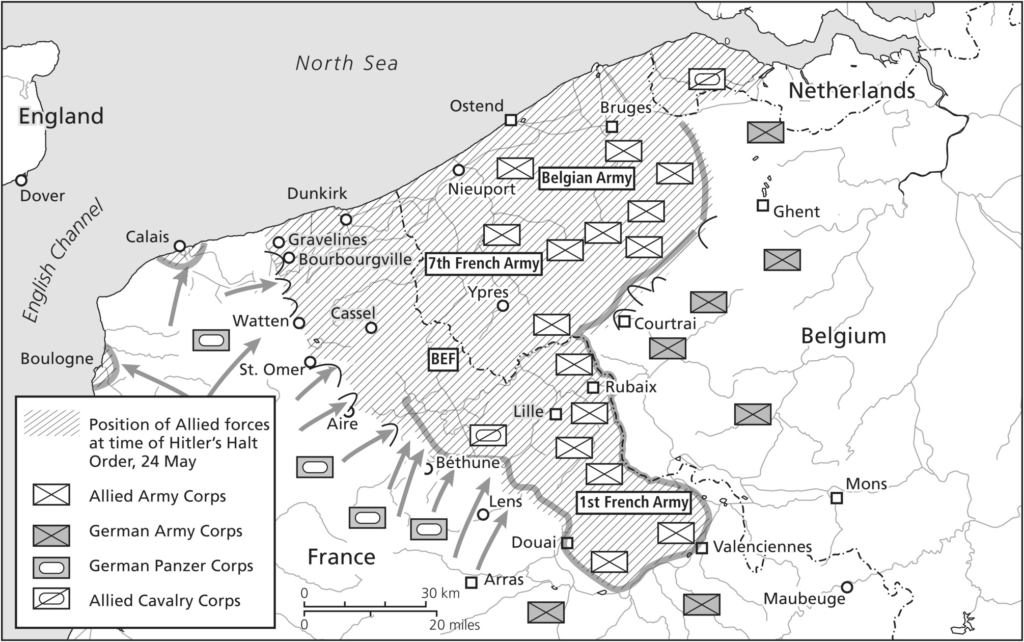 During the Second World War, no other order provoked such passionate protest in the German army as Hitler's halt order at Dunkirk. Reporting on the reactions of some of the leading generals, Colonel Schmundt, Hitler's Chief Adjutant wrote: 'They resembled a pack of hunting dogs that are halted at a dead stop, directly in front of the game, and that see their quarry escape.' [4]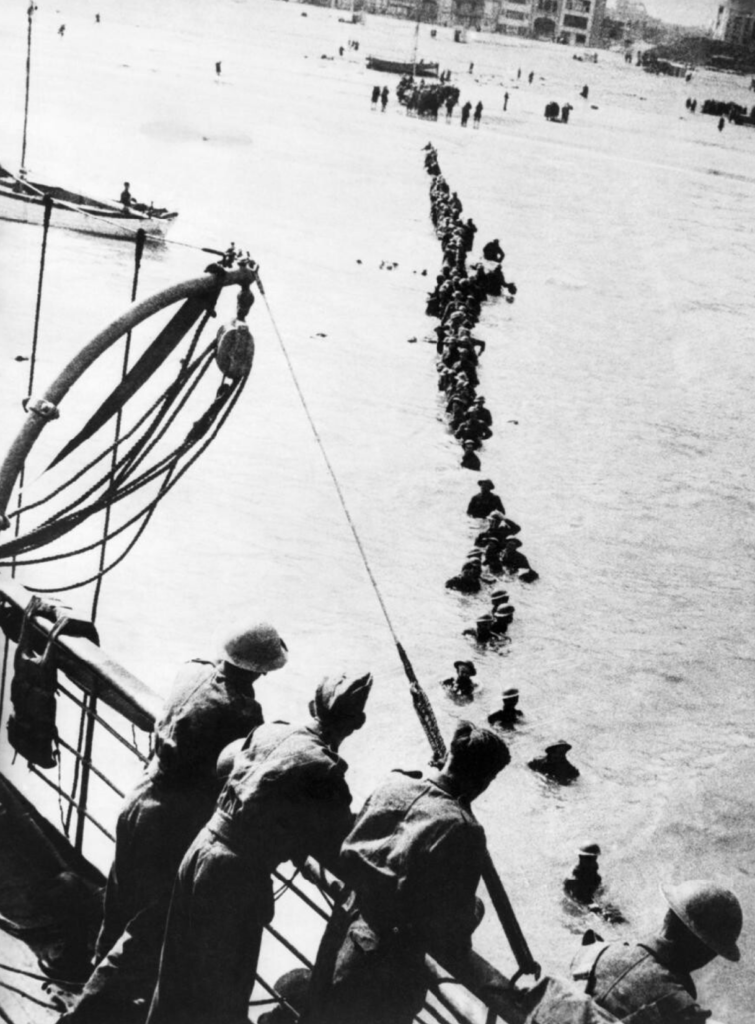 It is believed that Private Saunders was among 300 men killed during this period of retreat, somewhere between Calais and Dunkirk. [5]
Thomas Henry Saunders died on 24 May, 1940.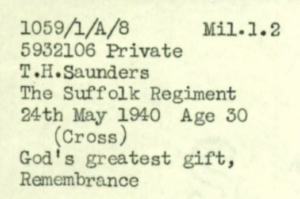 Burial
Cretinier Cemetery
Wattrelos, Departement du Nord, Nord-Pas-de-Calais, France
Plot
Grave 2.
Memorial ID
24179292 [6]


Descendants
Thomas Henry Saunders is not survived by any direct descendants.
Nancy Ellen Saunders (née Wyatt) married Cyril Wooley in Hereford, Herefordshire in April, 1942. She passed away in Powys, Wales in June 1995.
If you are related to him in any way or have any information you would like to share with us, please contact us directly or feel free to comment below.
Thomas Henry Saunders is remembered by the village of Bishopsteignton.