Lewis Back was born 6 August, 1905 in Bishopsteignton, Devon. Son of John Back and Lavinia Mary Back (née Widdicombe); he married Ivy Lillian Taylor in December 1928 in Newton Abbot, Devon. He served on H.M.S. Colombo, H.M.S.Furious, H.M.S. Terror and H.M.S. Renown in the Royal Navy as a Chief Stoker, D/K 62978. He survived WWII and passed away on 18 March, 1984 in Exeter, Devon.
Early Life
Lewis Back was born 6 August, 1905 in Bishopsteignton, Devon.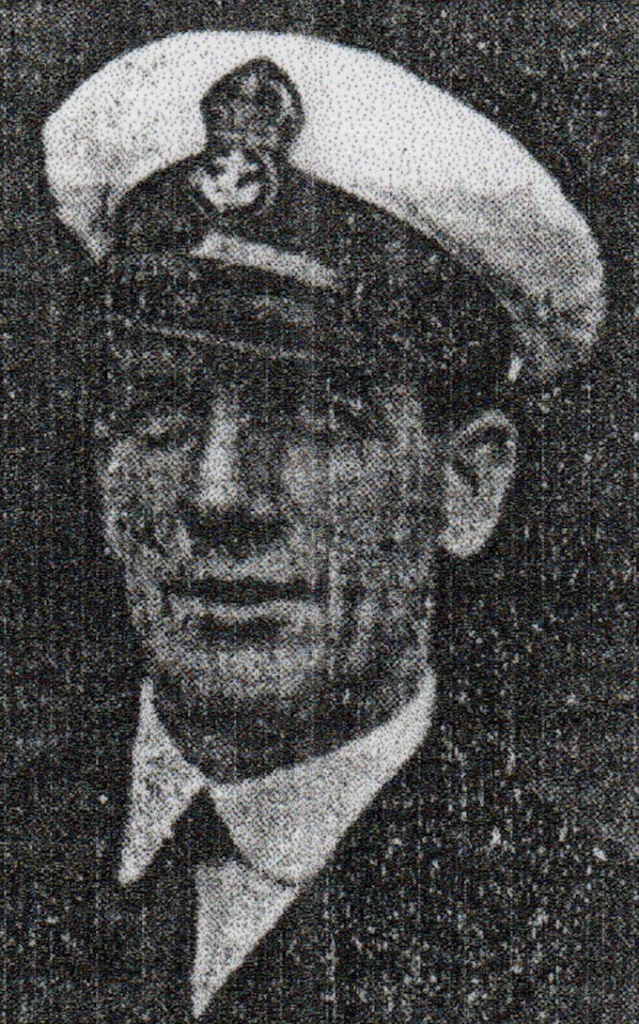 Son of John James Back and Lavinia Mary Back (née Widdicombe), he was the sixth born of nine siblings; two elder sisters Mary and Florence, three elder brothers John, Frederick and Alfred, with two younger brothers Percy and William, and a younger sister Winifred. Records show that they all lived at Radway Hill in 1911. John Back was born 18 November, 1870 at 246 Devonshire Place Teignmouth, and Lavinia Widdicombe was born 1 February, 1876 in Chudleigh, Devon. You can find more detailed information on the Back Family here.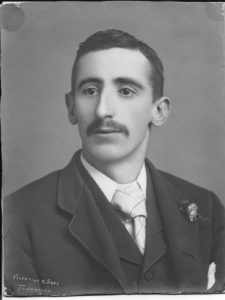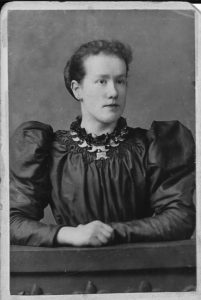 Lewis Back married Ivy Lillian Taylor in December 1928 in Newton Abbot, Devon. They had a daughter Hazel Bridget Hunting (née Back) on 1 July, 1929. Lewis and Ivy had another daughter, Jill, after the War in 1947.[1]
In 1939, Ivy and Hazel Back lived at 4 Cockhaven Street with Ivy's mother, Emeline Rhoda Taylor (née Germon). Ivy's sister Ethel May Hulland (née Taylor) is believed to be in the picture below with Hazel, Ivy and Emeline. Ethels's son, John Edward Hulland was killed in Germany in 1945.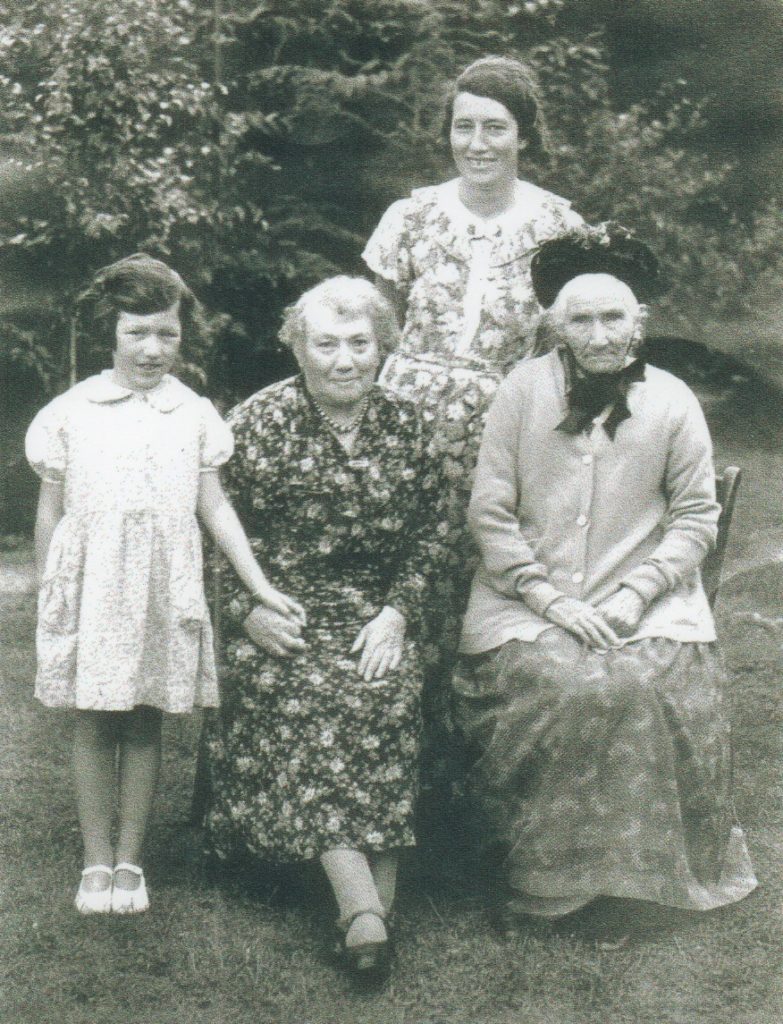 Military Service
Lewis Back joined the Royal Navy in the early 1920's as a Stoker, D/K 62978 based at Devonport.
He trained at Victory XI base in Tiverton as well as Vivid 2 training base. In 1931 he served on H.M.S. Colombo which was used as a training ship.
By 1935 he was serving on H.M.S.Furious as well as stints at the Drake 2 training base.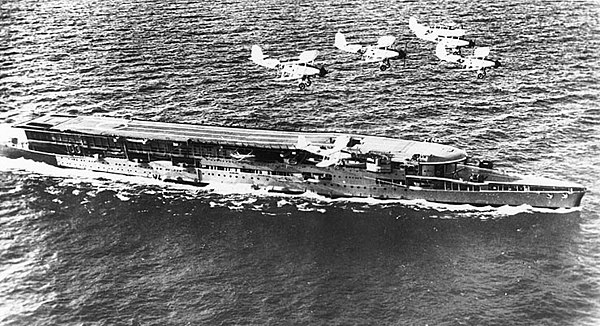 In 1937 Lewis Back began service on H.M.S. Terror as Chief Stoker, it was during this time that World War Two broke out and his actions onboard H.M.S. Terror earnt him a Distinguished Service Medal (DSM) for bravery and resourcefulness on active service at sea.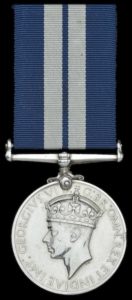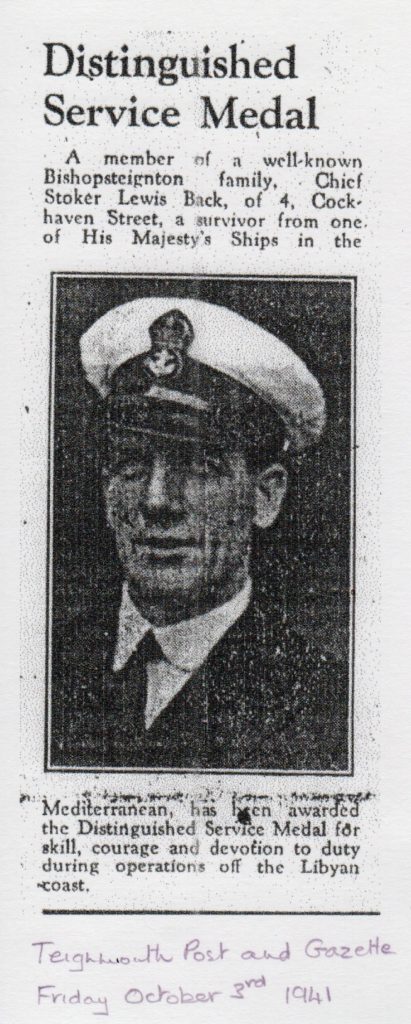 It was February, 1941 off the coast of Libya that the following action occured.
Terror was subjected to continued bombing attacks while in harbour and a near miss early on 22 February caused significant damage and flooding of the decks. Haynes protested the lack of air support to Cunningham along with the dangers of remaining at anchor, stating that it was only a matter of time before Terror received a direct hit. Accepting this assessment, Cunningham ordered the ship to sail for Tobruk on the evening tide with Fareham and Salvia. As they were exiting the harbour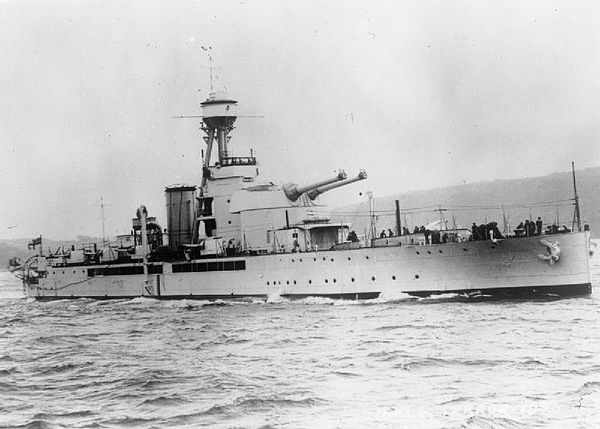 Terror trigerred two magnetic mines in the previously cleared channel; although again not a direct hit, the explosions in close proximity caused further damage and flooding. On the evening of 23 February she was attacked once more by German Junkers Ju 88 bombers while 90 miles from Tobruk; the near misses of this final assault leaving the ship critically damaged. The crew were evacuated to Fareham and Salvia before the ship was taken under tow by Fareham in an attempt to reach Tobruk. Additional ships were scrambled from Alexandria and Tobruk but it was a lost cause. Realising the ship would never reach port she was scuttled on the morning of 24 February, 25 miles to the north west of Derna. [5]
Lewis Back last served at sea in October, 1941 whilst onboard H.M.S. Renown, but continued military service until 15 January, 1946.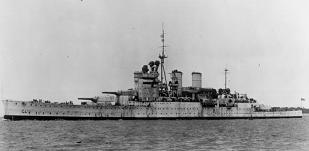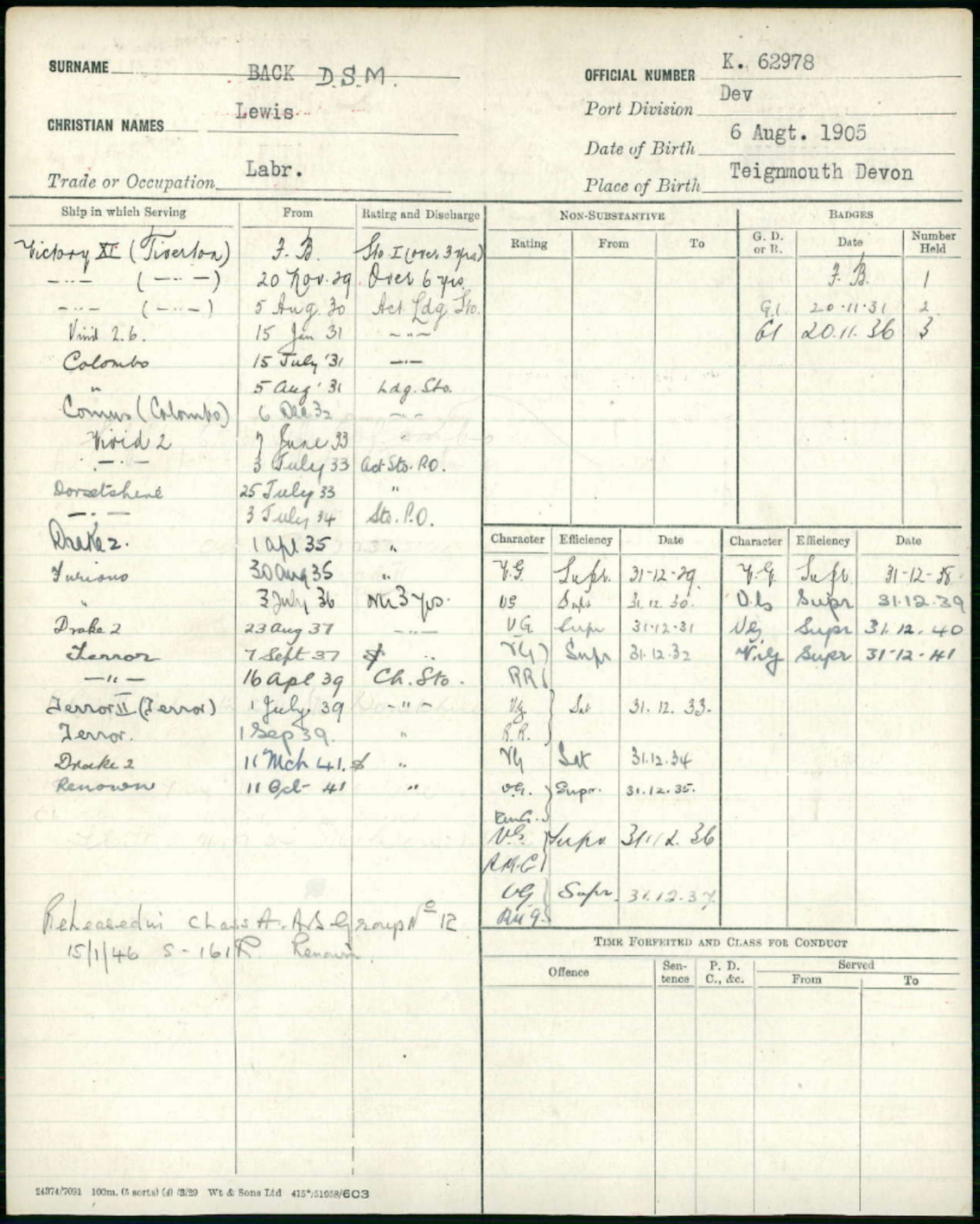 Death and Burial
Lewis Back lived in Devon until his passing on 18 March 1984, in Exeter, Devon.
Descendants
His wife Ivy Lilian Back, lived in Bishopsteignton until she passed away on 15 September, 1987.
Their daughter Hazel married James Hunting from Teignmouth, January 1953 in Devon. They had a son, Jack, in 1955 and a daughter, Jean, in 1960. They lived in the area for their entire lives. Hazel passed away in 2005 and James soon after in 2009.
Jill Back married Michael Winter, and they had a daughter, Clare, in 1975 and a son, Paul, in 1983.