A summary of the occupiers of Ashill Cottage, Radway Street and Ashill, Bishopsteignton, taken from the official parish records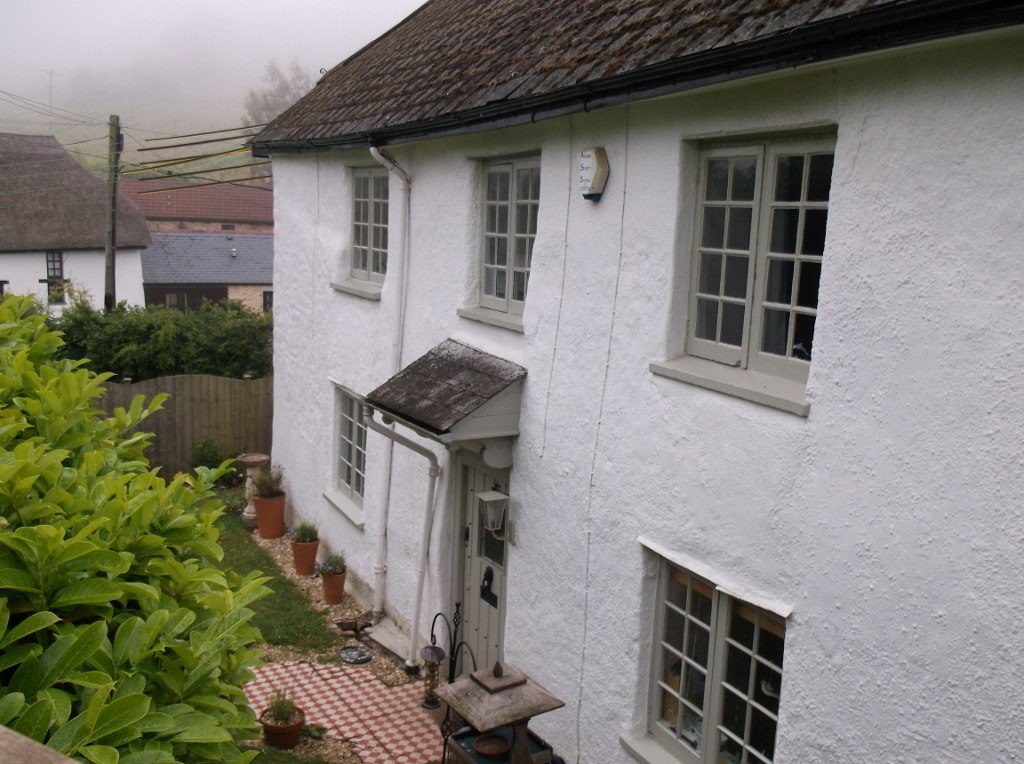 Ashill Cottage, Ashill, Bishopsteignton
 18th Century
Breacker Family
1798      5th April 1798 – Gift by John and Rose Breaker
"To all people to whom these presents shall come.  We John Breacker of the Parish of St George's in the East in the County of Middlesex – Mariner and Rose Breacker my Wife send Greetings.  Know Ye that the said John Breacker and Rose Breacker for the love and affection that we have and do bear unto Edward Breaker of the Parish of Bishopsteignton in the County of Devon, Carpenter and for Divers other good causes and considerations us hereunto moving have and each of us hathe given granted and confirmed unto the said Edward Breacker his Heirs and assigns All and singular that spot or piece or parcel of land whereon to erect and build a dwelling house being that part of an Orchard called or known by the Name of Ashill Orchard situate in Bishopsteignton aforesaid containing forty six feet in length and twenty two feet in breadth together with twenty perches of land on the South for a garden plot and said plot and parcel of land  is bound by the Kings highway on the North and West and the said Orchard on the south and east parts.  To have hold levy, use, dispose of, take and enjoy all and singular the said spot, plot, piece and parcel of land aforesaid unto the said Edward Breacker his heirs executors administrators and assigns from henceforth for evermore without any manner of claim challenge or demands whatsoever by us our Heirs or Assigns or by any other person or persons whatsoever or whomsoever and the said John Breacker and Rose Breacker of all and singularly the premises aforesaid unto the said Edward Breacker his Heirs executors Administrators and assigns against all people shall and will warrant and forever defend by these presents.  Of all which said spot plot piece and parcel of land and premises.  We the said John Breacker and Rose Breacker have and do hereby put the said Edward Breacker in full and peaceable by the Gift and delivery of these presents in the Name of profession and seizing of all and singular the said spot plot piece or parcel of land and premises.  In Witness whereof we have hereunto set our hands and seals the Fifth day of April in the Thirty Eighth Year of the Reign of our Sovereign Lord George the Third by the Graces of God Great Britain France and Ireland King Defender of Faith and so forth and in the Year of out Lord one thousand seven hundred and ninety eight."
19th Century
Ashill Cottage built between 1798 and 1829 for Edward Breacker
1829  29th January.  Last Will and testament of Edward Breacker. " As far as concerning all those house tenements orchards gardens and appurtenances with all rights thereunto belong called or known by the name of Ashill in the Parish and country aforesaid with all rents that shall be due at my deceased I give and bequeath unto my beloved daughter Mary Vincent the wife of Simon Vincent – Carpenter, my beloved daughter Charity Martin the wife of John Martin labourer and my beloved daughter Joanna Breacker spinster to be equally divided between them share and share alike but in case my beloved son John Breaker (who is supposed to be dead) should return I give and bequeath to him the sum of ten pound of goods and lawful money of Great Britain to be paid by my three daughters out of the houses tenements as before mentioned"
1833      The Voters' List shows John Martin as owner. (Son-in law of Edward Breacker).
1835      The Tithe map shows John and Charity Martin (nee Breacker)  in possession at Ashill House.
1851      The Census shows John Martin, Farmer living here.
1857      Billing's Directory names John Martin Farmer at Lower Ashhill.
1883      Kelly's Directory names Miss Marshall as living here.
1890      White's Directory names Mrs Clayton Hughes as living here.
20th Century
1901 Census
1906 Rethatched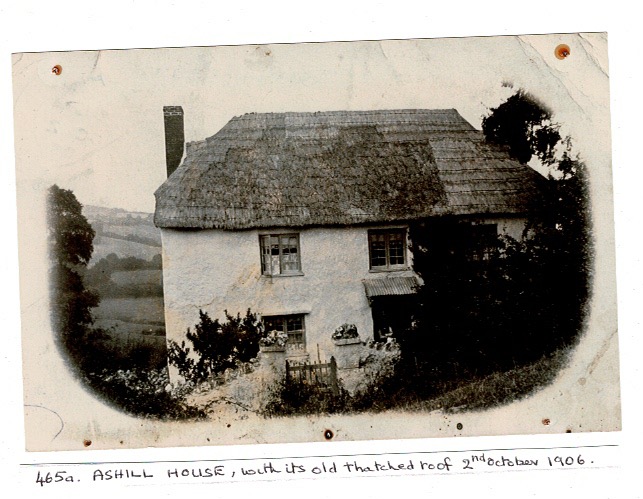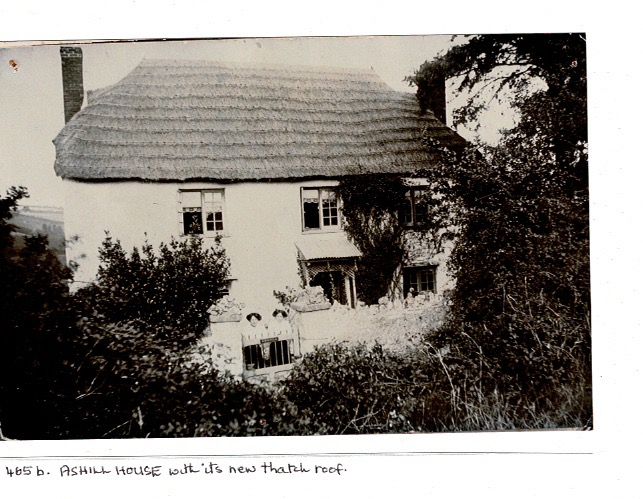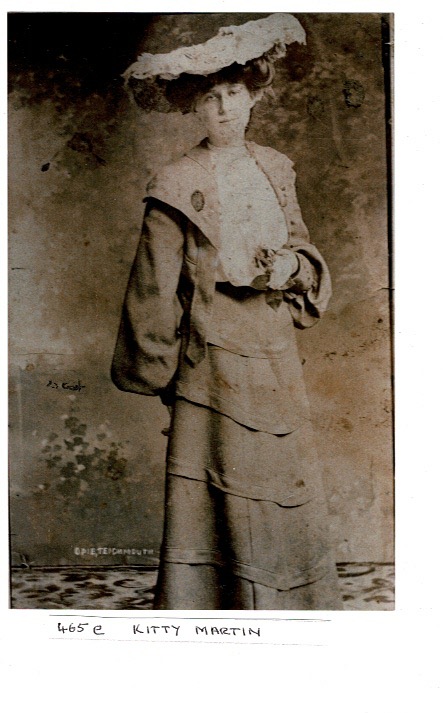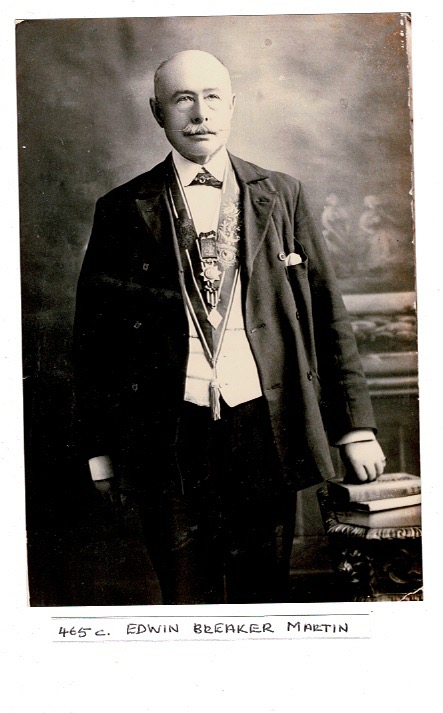 1907 Death of Louisa Elizabeth Hodder Martin of Ashill, wife of Edwin Breaker Martin. Probate to Alfred Martin Carpenter and Florence Ann Mary Martin Spinster.
1911
1897-1919 There is no mention of this house in the directories.
Later owners are Captain Martin, Major Drew and Mrs Joyce Pinder.
1934 Map of Radway Street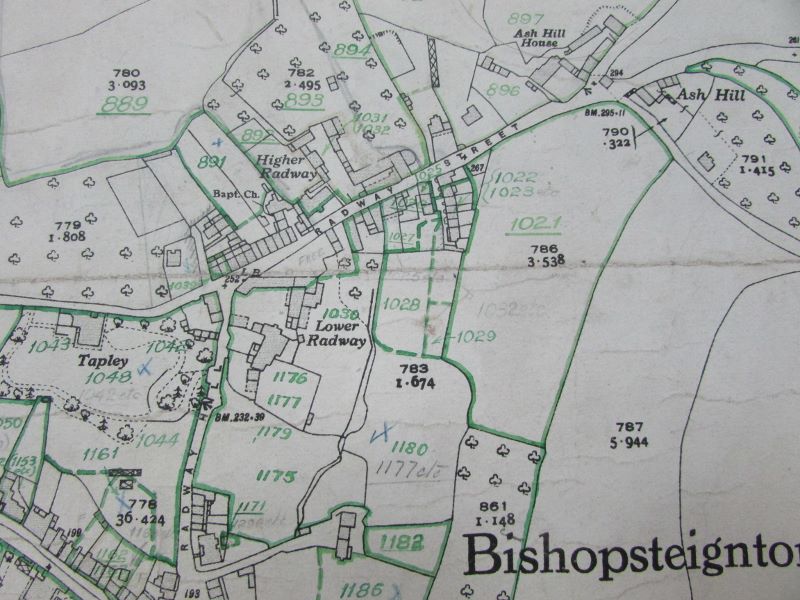 References and credits
Photographs – Back Family Collection
Legal documents – Back Family Collection
You might also be interested in...
The Back Family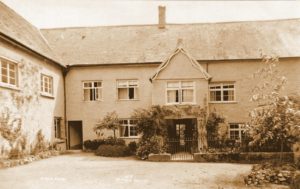 Radway
Town
Tainton 1524 – 1600s Family Names
Humber
Tapley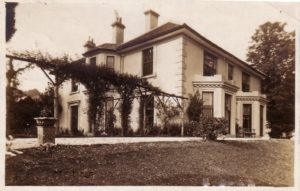 St. John's House
Wear Farm