Ten days to go until the 75th Anniversary of Victory in Europe Day. The first of our Countdown to VE Day articles.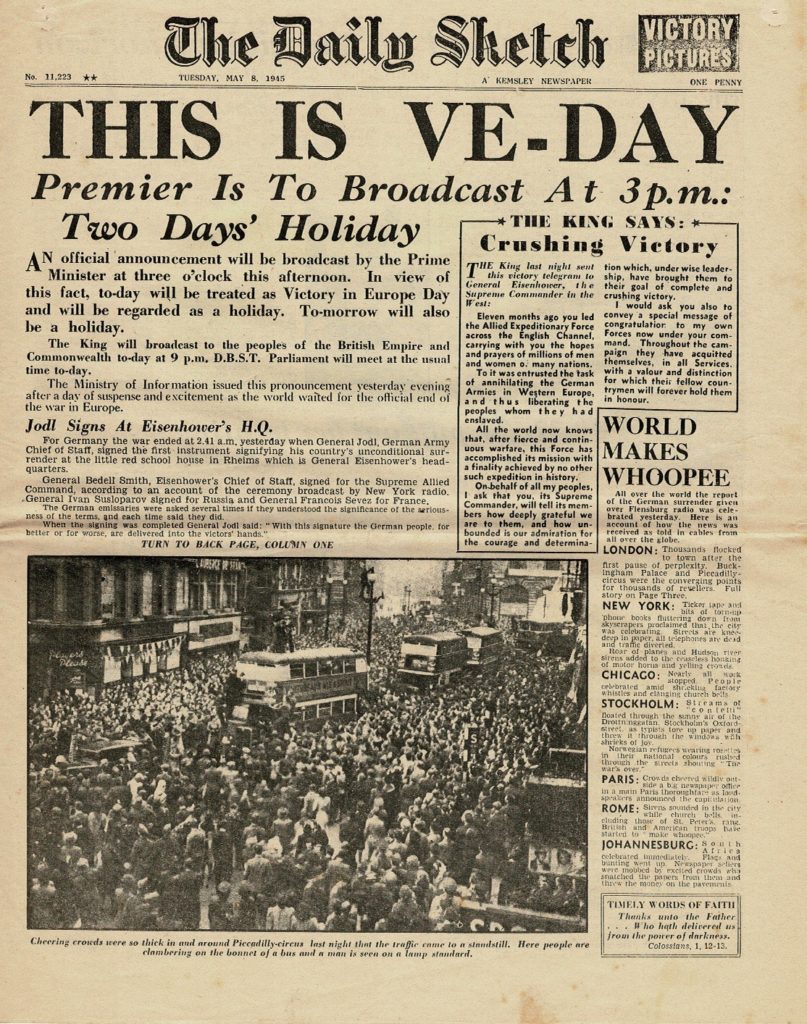 Well, if we were not all in this Lockdown situation right now we would be part way through a long list of events that Bishopsteignton Heritage were busy organising for the Celebration of VE Day 75 on May 8th 2020.
We had  a programme of talks, a street party, theatre and music , a WWII exhibition, film shows, a themed Lunch and Big Breakfast, a Lindy Hop dance and demonstration and many more entertainments being organised by lots of the groups active in the village.
Well, we might be in Lockdown but that isn't going to stop us celebrating!
A Programme of celebratory music and speeches is planned for the day itself, to be broadcast around the village. All we ask is that you decorate your homes and gardens, get your picnics ready, dress up and party like it's 1945!
For the next ten days, leading up to May 8th, we shall be publishing daily articles to help you have fun and celebrate the day. We shall bring you ideas for WWII recipes to try, hints on making bunting, printable colouring in flags and table mats, song sheets so you can sing along on the Day, ideas and videos on how to get you and your family costumed for the Day and lots more.
Most importantly, for all you parents turned home school teachers, articles and videos, games and poems, to explain to your younger generations  the significance of Victory in Europe Day, and what happened during WWII, starting today with 'What is VE Day?'
find it here:
www.bishopsteigntonheritage.co.uk/events/world-war-two/what-is-ve-day/