Just nine days to go until our great 'at home' VE 75!
With only nine days left to get ready for your VE-Day party at home, we thought we would give you some hints on getting your house decorated . Union jack flags would seem to be the order of the day, along with balloons and bunting, in any colours but particularly in red white and blue!
If any of you have the skills and a spare bit of wool hanging around, you  could try your hand at knitting some bunting. You all saw the knitted bunting and poppies on the railings of Bishopsteignton in November 2018 for the Remembrance Day celebrations. That amazing display was coordinated by Caroline Thornton and she has kindly offered a pattern that you can follow to make your own for this party.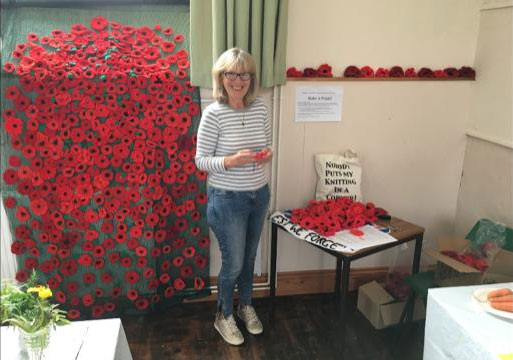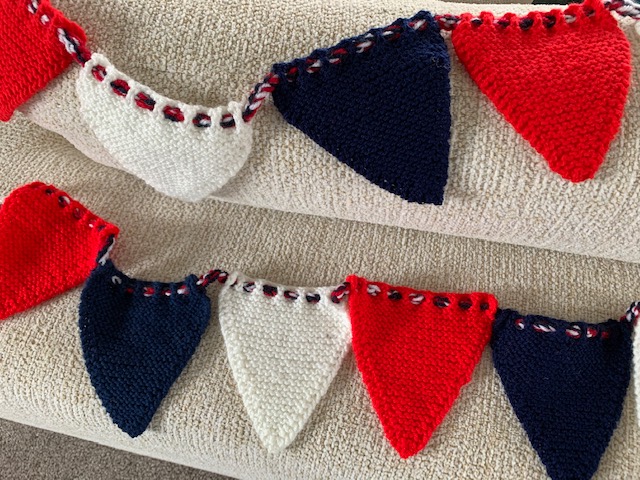 Or here is another sample of knitted bunting you could try your hand at.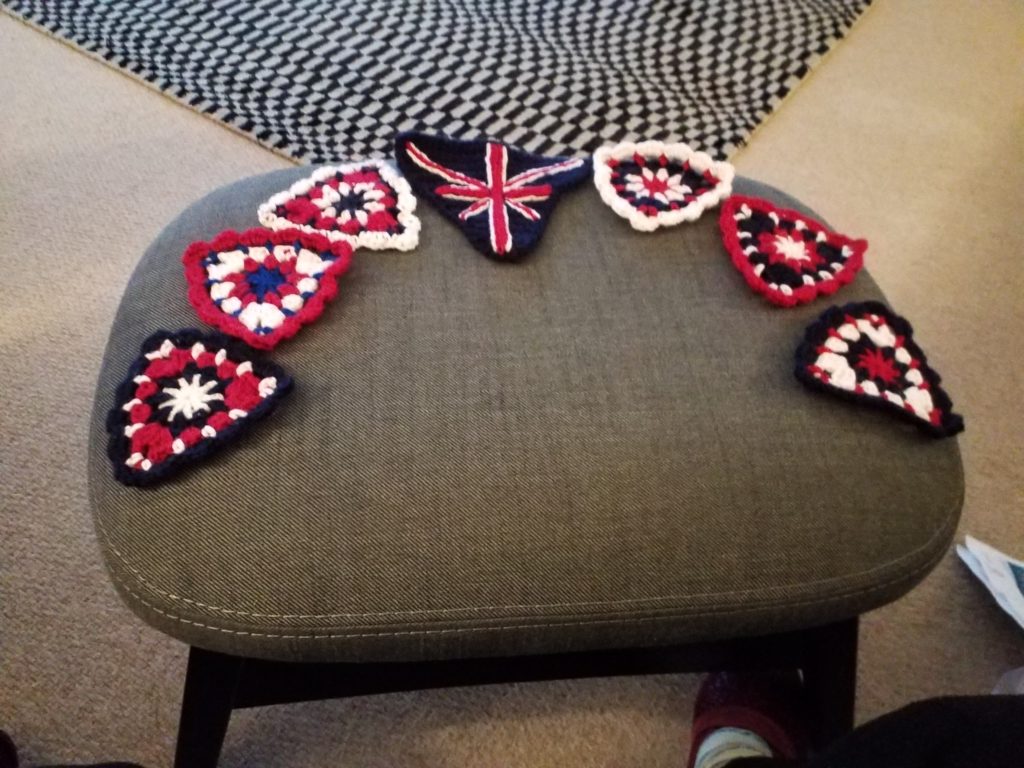 Or you could make some Union Jack flags. Just download this template, cut out the flags and make some handles out of sticks or straws.
Union Jacks for cutting out and making handheld flags
Or do some colouring in of this template and make some Union Jack mats to put on your picnic table at the party or stick in your window or on your fence!
Union Jack flag for colouring in
And this video explains exactly how to make paper bunting and colour it with any design you like. Get decorating folks!
To get the template to make your bunting, look here.
https://www.bbc.co.uk/programmes/articles/4TrqYDyf4PMdLypxzyTwGDg/great-british-bunting?fbclid=IwAR27DbdXONprKPrYuluWTRDWBCjk3dFR30On-Fw_jIitt9KeXLOo5Gd_k2U