Our twin village of La Roche Maurice in Brittany suffered during World War Two as did many in France.  Their war memorial carries the names of 18 people who died tragically for France.
Overview
The strategic site of La Roche-Maurice in Brittany explains the presence of French Alpine hunters in April 1940, then briefly English troops who were replaced during the Invasion of 1940 by German troops, as well as White Russians (in fact Georgians) of the Vlassov Army, looting, among others, the Pontois farm.
The Germans set up about twenty barracks in the Bois du Pontois located along the road to Landerneau. These barracks contained 700 to 800 Dutch and Belgians who had been requisitioned by the Todt organization 1 to build the Atlantic Wall, as well as a fall-back camp for German sailors of boats based in Brest, in particular the cruiser Scharnhost,.2
The War Memorial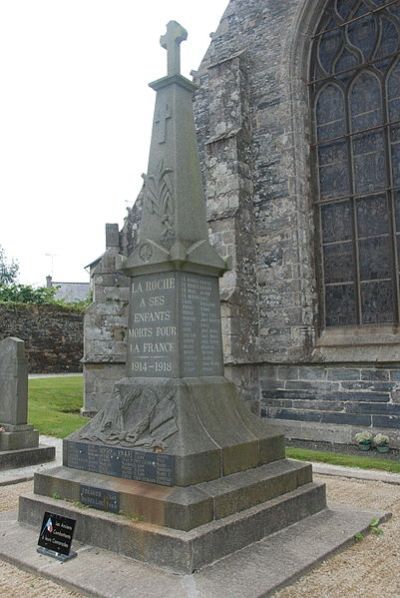 The monument to those killed in La Roche Maurice carries the names of 18 people who died for France during World War 2. Amongst the victims are the following
Jean Quéré, gunner quarter-master sailor, died during the sinking of the battleship Bretagne  on July 3, 1940 in Mers el-Kébir (Algeria). 3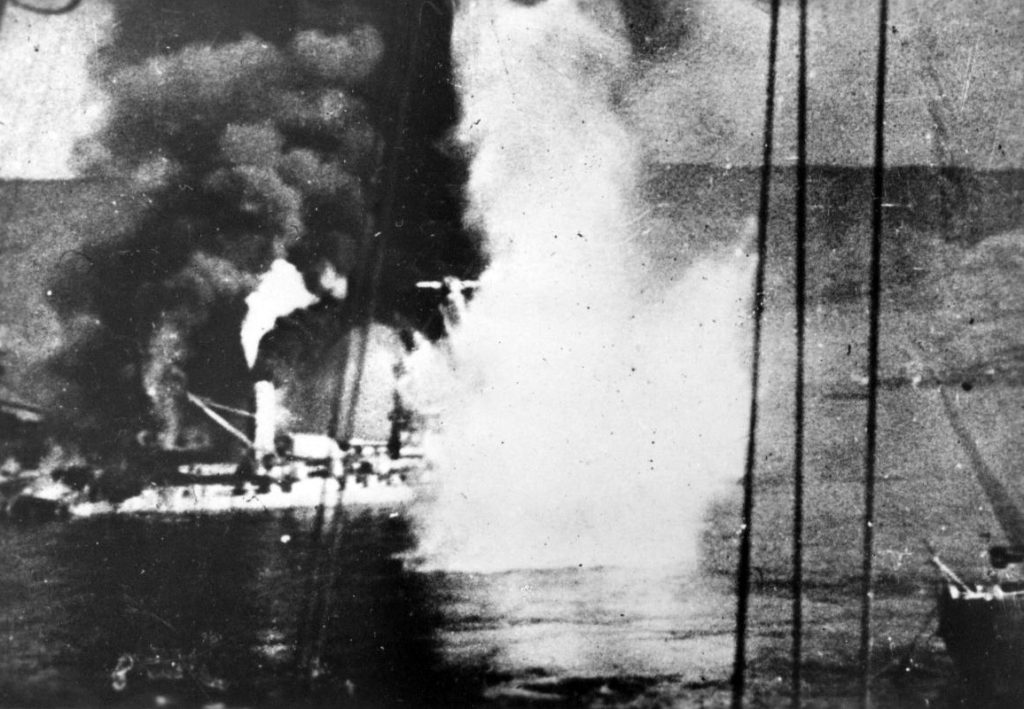 Maurice Léost, born in 1923 in La Roche-Maurice, adjuster at SNCF, member of the Francs-Tireurs et partisans (FTP), was shot by the Germans for acts of resistance on December 30, 1942 in Saint-Jacques-de-la -Lande near Rennes. He was 19 and a half years old.4
Ernest Émily died in captivity on August 5, 1943 in Brandenburg (Germany).
Six resistance fighters were shot, after being martyred, by the Germans at La Roche-Maurice in the Bois du Pontois on July 31, 1944: Joseph Boulic (born in Kerlaz, 22 years old), Joseph Brouquel (born in Kerlaz, 26 years old) ), Henri Guéguen (born in Ploaré, 29), Pierre Lucas (born in Ploaré, 19), Jean-François Quéau (born in Pleyber-Christ) and Alain Strullu (born in Kerlaz, 28) 39. A commemorative monument  is found in the wood near the ruins of the castle of La Roche-Maurice.5
More about the massacre at Pointois Wood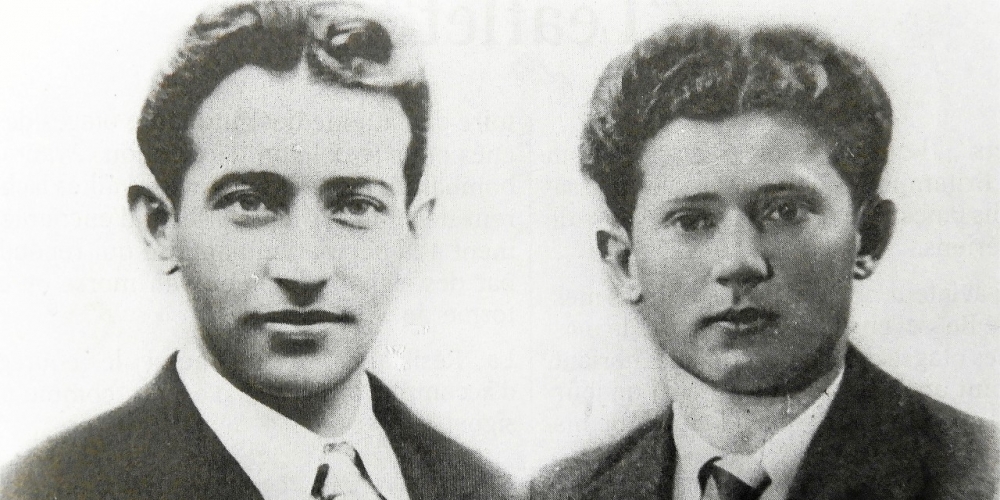 Five members of the Léon family (Yves Léon, his wife Élisa Léon, born at  Le Verge in 1897, and his daughters Adrienne, 12, Marie-Thérèse, 3 and Christiane, 8 months) died as victims of a shell fired de Gorré-Ménez (in Loperhet) which exploded on their farm in Kerguinou, on March 3, 1941, leaving seven orphans.
Émile Reungoat, 21, killed by an angry sentry at the entrance to Landerneau.
Eugène L'Abbé and Vincent Madec, two railwaymen, machine-gunned on their locomotive on July 22, 1944.
Pierre Marzin and Marie Person, victims of shrapnel on August 14, 1944.
Liberation
The town was liberated on August 9, 1944 around 1 p.m. by an American patrol from Plounéventer via Lanneufret. Before fleeing, the Germans shot three people, including a 14-year-old child (Joseph Rosec).
See also:
La Roche Maurice – Massacre of Pointois Wood and Twinning – La Roche Maurice