25 years ago Bishopsteignton found a welcoming twinning village in La Roche Maurice in Brittany.
What is a typical twinning weekend?
The sign is evident as you approach and leave the village. There is even a special walkway named after them as you head towards Teignmouth. So where is La Roche Maurice and how and why did the twinning connection start with Bishopsteignton?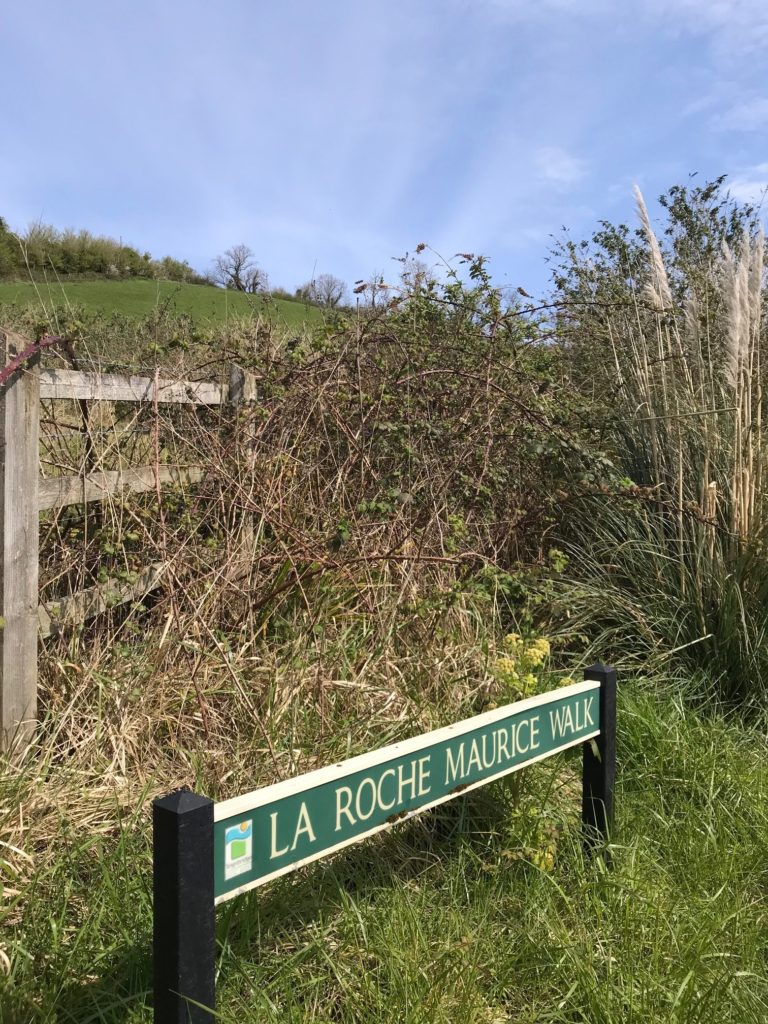 How did it start?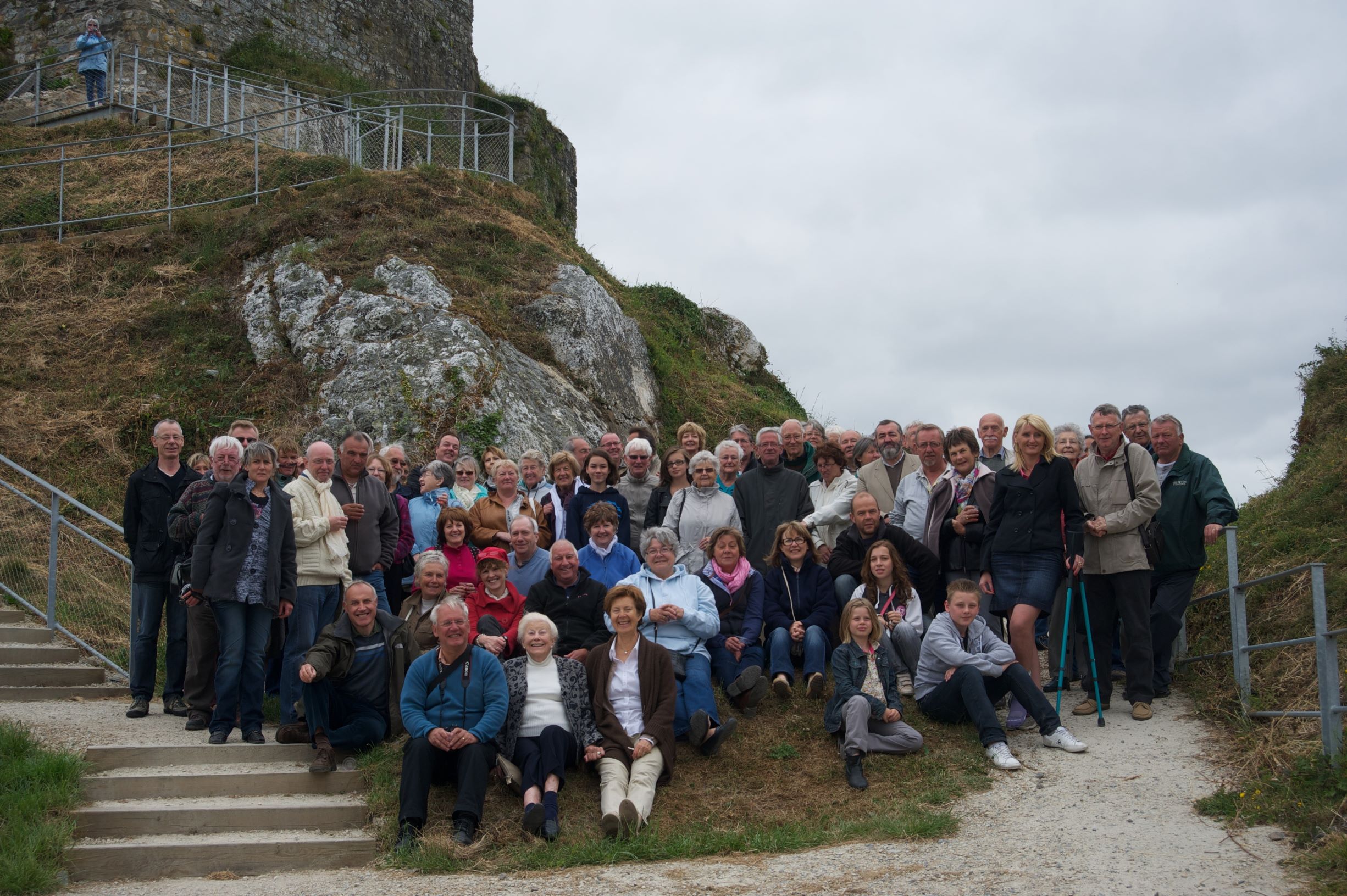 Bishopsteignton is twinned with La Roche Maurice in Brittany but why and how did it come about?

It began in a pub where all good stories start…
The idea of twinning began early in 1989 with an invitation from Stokeinteignhead  Twinning Association who were twinned with Treviere in Normandy  to Joan and Gerry Rooke to participate in a boules match arranged between Teignmouth and Dawlish.
Joan and Gerry invited Maggie and John Sullivan to join them but unfortunately the match was cancelled. This led to having a drink in Coombe Cellars where the subject of the possibility of forming a Bishopsteignton Twinning group came up.
There was a meeting arranged of like-minded people in Bishopsteignton who were asked by the Devon County Twinning Officer, Cathy French, if they would host a couple of people from a village called La Roche Maurice in Brittany. This was duly arranged and a successful weekend took place with Steve Giles, an Englishman, married to a French lady, and Joel Jouen coming over from France.
After this there was interest in doing some more research. To this end the pioneer group were given a list by Cathy of ten villages in Brittany who were interested in the Twinning concept.
A group comprising of Joan and Gerry Rooke, Maggie Sullivan and John Sullivan and the Grimble family were given the task of visiting each of the villages on a 'fact finding' mission. Even the public toilets in each place were inspected which at the time were very novel to the English children!  The final destination was La Roche Maurice where they were very warmly welcomed by the two people who had visited  previously. After much social interaction and an overnight stay they returned home.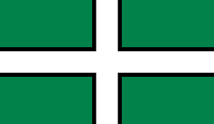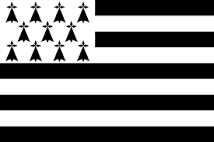 On their return to Bishopsteignton they considered the matter in great detail along with the newly formed committee comprising of Joan (Secretary) and Gerry (Treasurer) Rooke, Maggie (Catering Chief) and John (Chair) Sullivan, Jim Grimble, Nick Heyward ( Membership Secretary) and the local policeman at that time possibly Mr Edis. Brenda Gilpin was also involved who designed the twinning sweatshirts and t-shirts. June Grimble later became Membership Secretary and Treasurer.
They made their choice. The rest as they say is history.
Where is La Roche Maurice?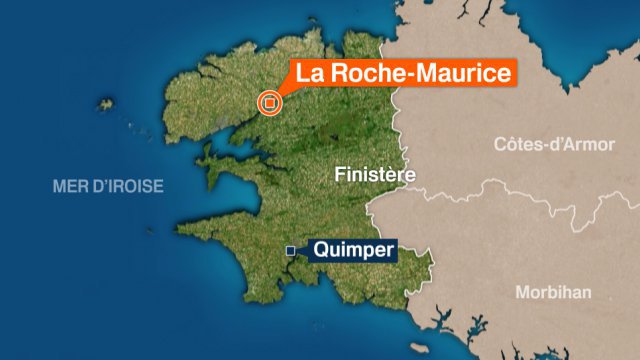 La Roche Maurice is situated in the west of Brittany, midway between Morlaix and Brest. The nearest town is Landerneau. It takes approximately 45 minutesto drive from Roscoff to La Roche Maurice by coach. It is a delightful village in a wonderful rural setting with picturesque villages and coastline never far away.
What is a typical twinning weekend?
Every other year – usually around the end of May – a group of around 50 Bishopsteignton residents travels to Brittany, and in the intervening year they host their French counterparts here in the village.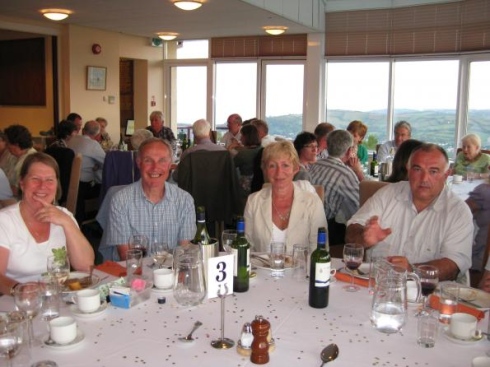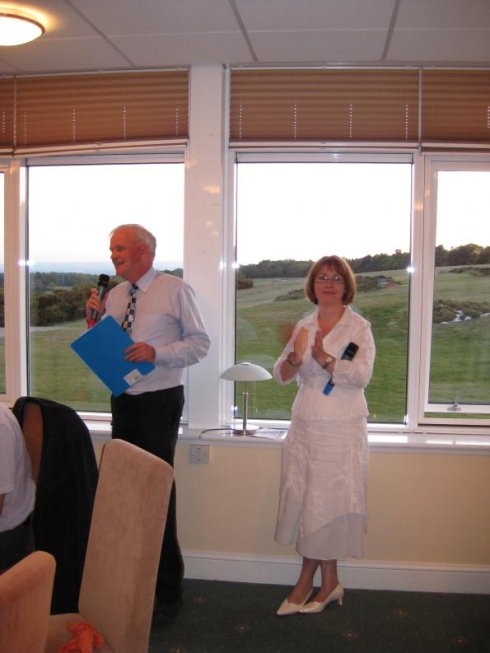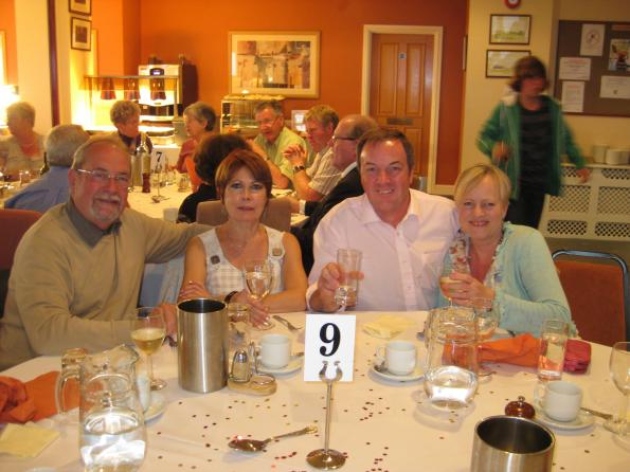 French hosts arrange a varied programme every time in Brittany . Previous day trips have taken in islands off the Breton coast, pretty local villages, interesting churches and beautiful rivers.  They also organise an evening get-together for the entire group. In the past twinners have enjoyed a hog roast, a Breton pancake evening, an evening of local songs and even a paella supper.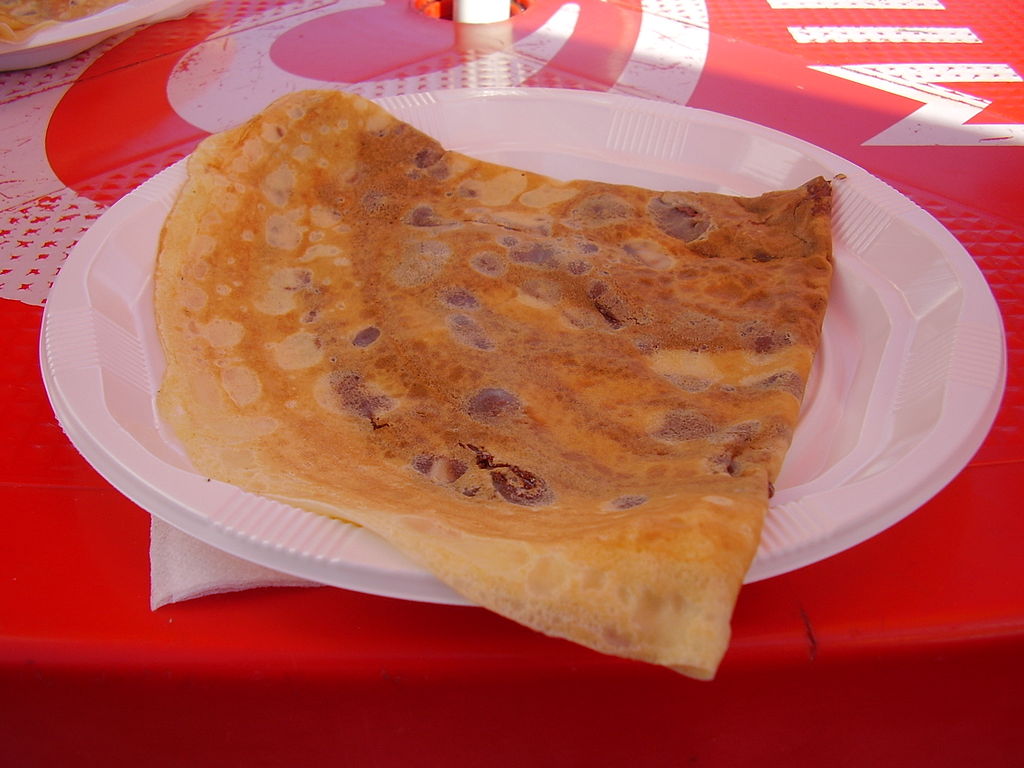 Apart from the formal events, there is plenty of opportunity to visit local markets, go for walks in the countryside or on the beach and of course to simply eat and drink too much!  It is an ideal way to experience the local Breton culture.
Some families over the years have made extra ad hoc trips for a Medieval Feast, Jeux Sans Frontieres Competition and some music festivals.
Bishopsteignton hosts similar fun events here including skittles, cream teas, dinners at the Golf Club with music and dancing , visits to National Trust  properties or walks on Dartmoor as well as plenty of pub excursions!
Bishopsteignton in the past helped Stokeinteignhead by setting up a 'catering' division of Bishop Twinning who catered for their bi-annual visit from Treviere.  Joint boules matches also took place  with them as well as with Teignmouth and Dawlish.
Then and Now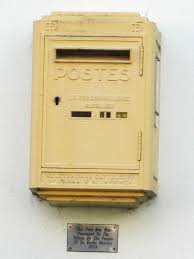 In 1995 the union with La Roche Maurice was made official. On 27-29th  May 2005 they celebrated their 10th anniversary at LRM and held the second part at Bishopsteignton a year later.
Close friendships have been forged and new family connections are still being made with many twinners in regular contact with their families outside the formal twinning weekends.
In 2020 La Roche Maurice were due to visit Bishopsteignton on May 22nd- 24th  and for the first time due to the Coronavirus pandemic lockdown in the UK and in France the visit had to be cancelled. This would have been a 25th anniversary visit. The visit has been rescheduled to May 2021  where  this wonderful community initiative and  friendships can be celebrated once again.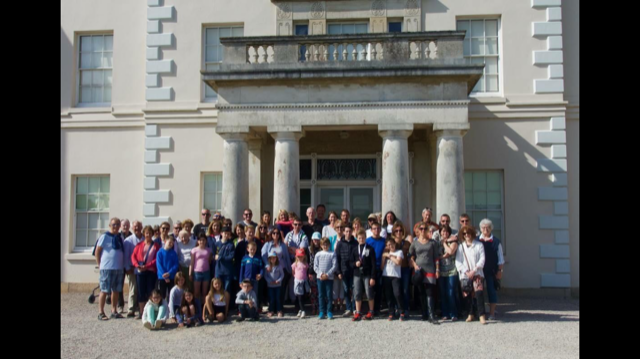 Frequently Asked Questions
Do I have to speak or understand French?
No, not at all. However, learning a few key words is always appreciated.
How much does a long weekend in France cost?
The cost for transport is generally very reasonable and is by ferry from Plymouth to Roscoff . French hosts provide both accommodation and meals, and most drinks are also covered.
I am interested in hosting, but do not have a spare room.  Could I be involved in some way?
Do not let a lack of space in your house put you off! Hosting arrangements can be very flexible.
Do you organise events outside the twinning visits?
We organise several social fundraising events during the year of which many are open to non-twinners.
Contact Us
The Twinning Association welcomes new members of all ages and is particularly keen to attract new families from Bishopsteignton to twin with a number of young families coming forward in La Roche Maurice.  If you would like to join , find out more about what happens or subscribe to a regular newsletter please email;
If you have participated in any  twinning event and have more information and stories you would like to share please comment below.
See also:
La Roche Maurice – Massacre of Pointois Wood and La Roche Maurice in World War Two