During WWII many children, and sometimes their parents, were evacuated from inner cities and ended up in Bishopsteignton. These are the stories of some of them.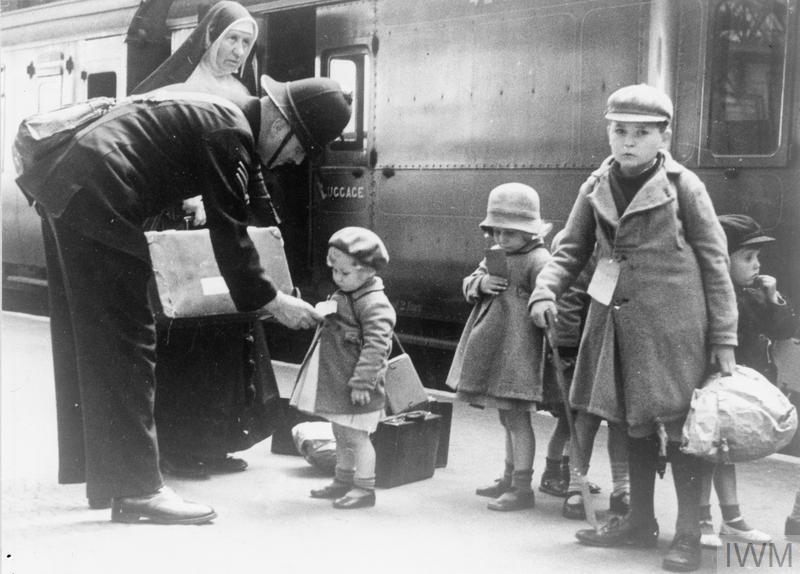 With the start of the Second World War came Operation Pied Piper. This was the plan to evacuate civilians from cities and other areas that were at high risk of being bombed or becoming a battlefield in the event of an invasion.
When Phyllis Blogg's children were evacuated to Bishopsteignton from London, she came to visit them and ended up staying on. They were billeted with Kit and Jack Ward, who ran the butcher's shop in Fore Street, opposite the Manor Inn.
Kit and Jack Ward were very popular in the village, taking in Phyllis Blogg and her family as evacuees during World War Two. They still have relatives living in the village, who have kindly filled in some gaps in their story.
Memories of Rachael Heathman and her evacuation in Bishopsteignton 1939-1940.
Just after Bishopsteignton Heritage opened its doors to visitors at the HUB in the Community Centre, we were visited by a gentleman who, it turned out, had been evacuated to the village in 1941. His name is John Hope, and he was the nephew of Phyllis Blogg. This is the Blogg family story
David, Pat and Ted Cross were London evacuees staying in Bishopsteignton from June 1940 – January 1942.This is their story as described in a letter to Dick Searle, then the curator of Bishopsteignton Museum.
Norman Barnett was an evacuee billeted with Mr and Mrs Garland at the Bakery, Fore Street, Bishopsteignton from 1940-41. We discovered his story in our archive.
Timothy West
The actor Timothy West was  in Bishopsteignton briefly during the war period. The story goes that his father, actor Henry West was on tour and performing in Torquay when war broke out. The family are entered into the 1939 census register as living at 9, Post Office St., now 10 Fore St.. They later moved to Bristol when his father got an acting job there.

John Harvey McGregor (known as Jack), his wife Audrey Pamela (Pam) Brooke lived mainly in Surrey with their two sons John (b 1937) and Richard (b 1939). In September 1940 they all moved down to Devon to escape the blitz, and it was then that they came to live in Bishopsteignton.
Evacuation Chart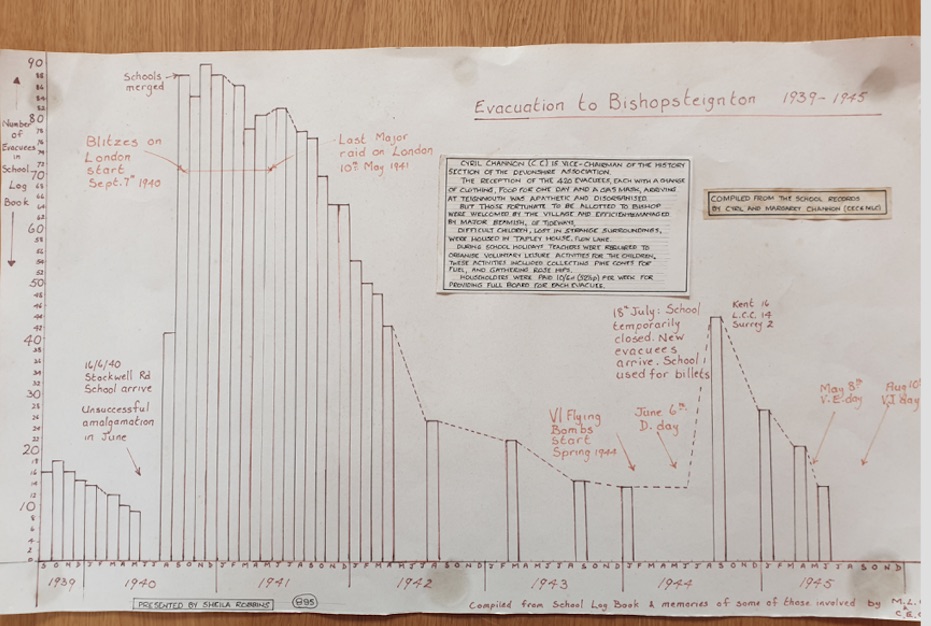 All efforts have been made to ascertain that the information in this article is correct. Most of it is taken from material in the Bishopsteignton Heritage archive, and some from personal recollection. If you spot any errors or have any further information on any of these evacuees and their families and descendants, or know of any others that came to the village, please do comment below or let us know by email.