Though most women were left at home when WWII started, as their men went off to fight, a large number enlisted for the services or did vital war work.
The Women's Auxiliary Air Force
The Auxiliary Territorial Service (ATS)
The Women's Royal Naval Service (WRENS)
The Women's Auxiliary Air Force
Mary Overill
Mary Overill joined the Royal Air Force as a WAAF. Mary now lives in Fore St. Bishopsteignton. This is the story she has passed on to her great grandchildren.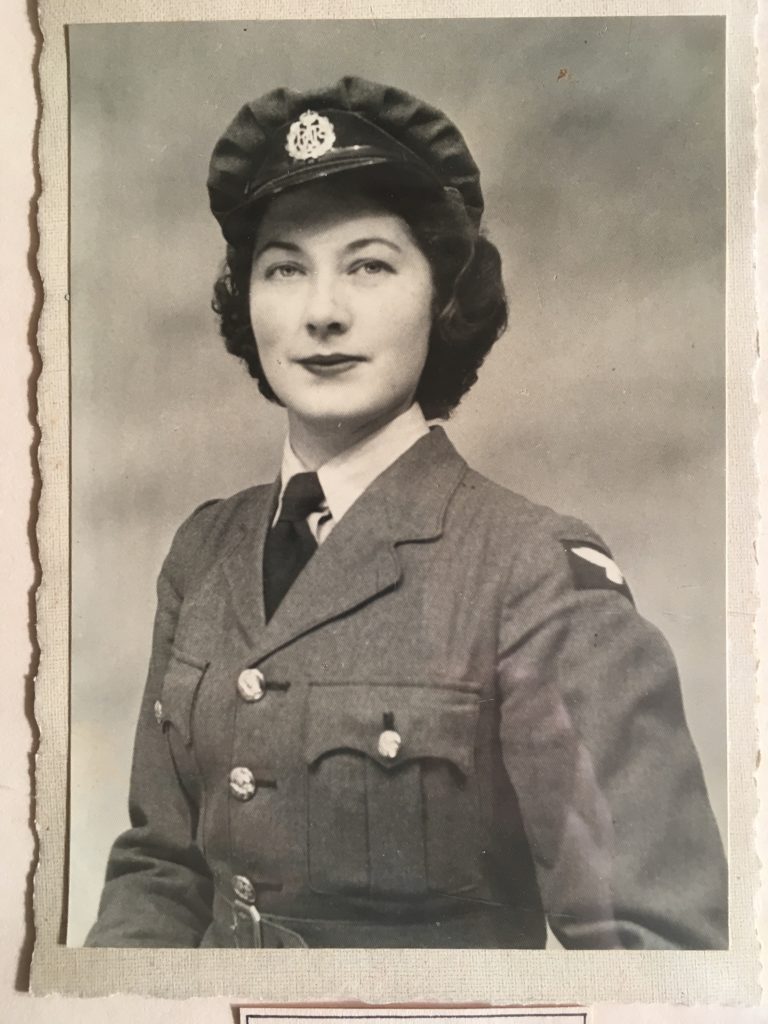 Mary was born, Mary Bovey, in Buckfastleigh, Devon in 1922.  By the age of 20 she was working for an accountant in Totnes and it was at this stage that she was called up and joined the RAF as a WAAF, Women's Auxiliary Air Force.
For her first posting she was sent to Plymouth RAF station at Mount Wise then on to St Eval in Cornwall working for Squadron Leader Shackleton, son of the famous explorer Ernest Shackleton. From there she was posted to the Air Ministry in the War Office in Whitehall. She worked as a typist for the Cypher Office which dealt with secret messages from various war centres (at the time she never talked about what she was doing). Her office was on the floor below where Winston Churchill held his Cabinet meetings; she saw many ministers coming to and fro to meetings.  On VE-Day she was told that the war was over and arm in arm with her friend she left her office.  She couldn't believe her eyes, there were people everywhere, cheering, shouting and dancing in the street! She did feel slightly scared at being in such huge crowds. She and her friend joined the thousands who gathered outside Buckingham Palace to cheer the Royal family.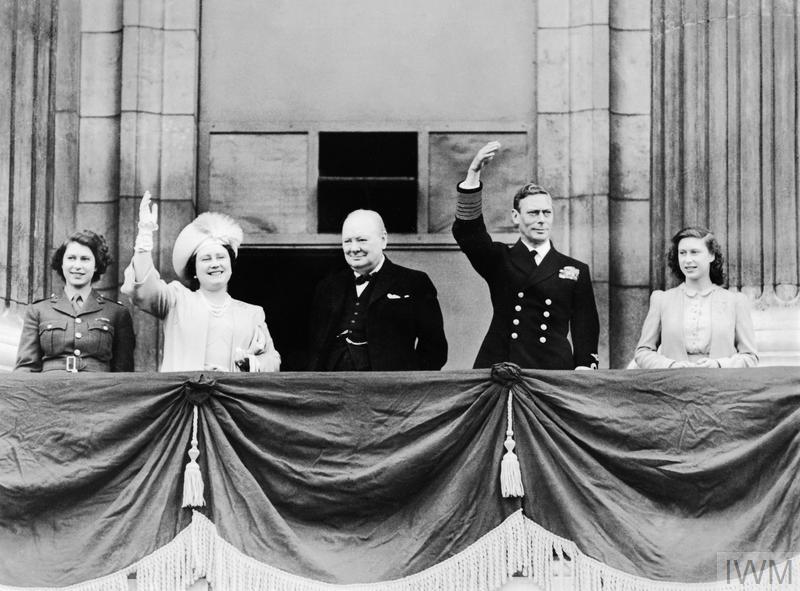 Mary had no idea what had happened to Squadron Leader Shackleton when the war ended, but was truly amazed to find out recently what he achieved. He had been on expeditions like his father, was a Labour member of Parliament for Preston, was created a Peer (Baron Shackleton), served as Minister of Defence in Harold Wilson's Government, served on numerous government committees, was Pro Chancellor at the University of Southampton and was prolific in writing reports for the government!
Mary is one of our wonderful elderly Bishopsteignton residents with a history that her friends and neighbours could probably never guess! This is Mary now, at the great age of 98 years.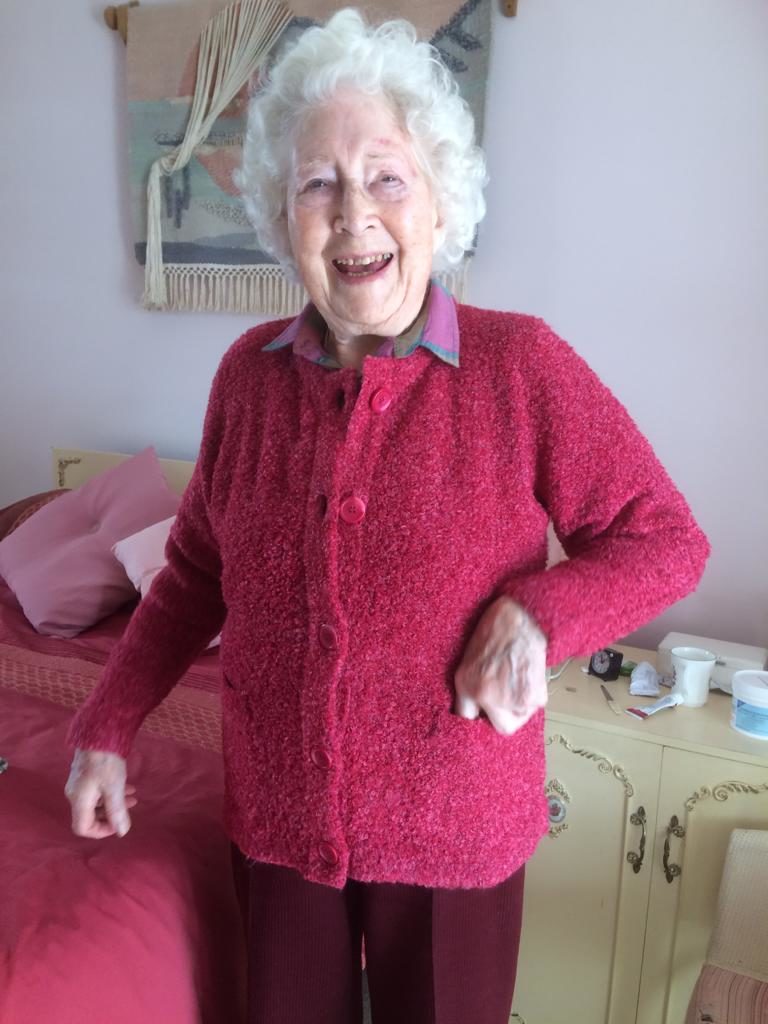 This is a filmed interview with Mary, shot a few years ago.
https://www.legasee.org.uk/veteran/mary-overill/
If you know a local resident with an untold history of WWII, please let us know so that we can celebrate them.
Read more about the Women's Auxiliary Air Force here:
https://www.rafmuseum.org.uk/research/online-exhibitions/women-of-the-air-force/womens-auxiliary-air-force-waaf-1939-1949.aspx
Read more about the RAF in the Battle of Britain here:
https://www.bishopsteigntonheritage.co.uk/events/world-war-two/what-was-the-battle-of-britain/
The Auxiliary Territorial Service (ATS)
The Auxiliary Territorial Service was the women's branch of the British Army during the Second World War. It was formed on 9 September 1938, initially as a women's voluntary service, and existed until 1 February 1949, when it was merged into the Women's Royal Army Corps.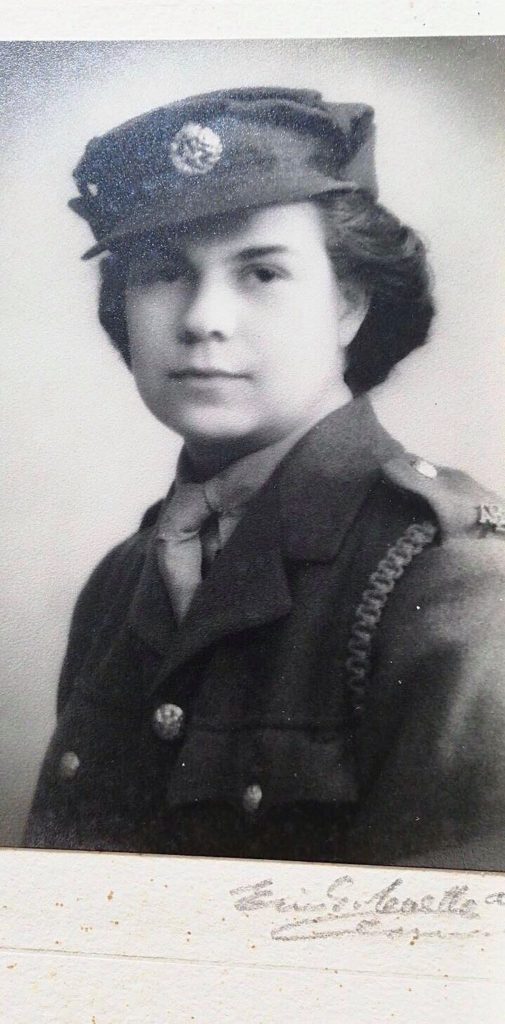 Lillian Green now lives at Bishopsteignton House. She has lived in Bishopsteignton since 1984; she will be 99 years of age in May 2020. She started in the ATS Feb 24th, 1941, initially based in Honiton. Lillian trained as a Mechanic, then Driver and finally Driving instructor.  Her neice, Patricia Hewitson, has told us her story.
Lillian was born in Vera Cruz, the third child of Henry and Annie Payne.
The family returned to England in 1932, eventually settling in Exmouth.
Lillian's first bit of rebellion was signing up before she turned 21, without her parents permission!
As her brother was also in the Army, she signed up as a volunteer. She has lots of stories, the most poignant to me is of when the new recruits were in their new dormitory, trying on their new uniforms. There were girls from all classes, but one girl sat on the floor, surrounded by her new clothes, crying her eyes out.
When asked why she was crying, she told them that it was the first time she had ever had her own vest, not only one but 3. Apparently the one family vest was shared among the siblings.
Other girls had to be shown how to dress themselves and to tie shoe laces, as they had always had a maid do it for them.
One time Lillian saw one of the test vehicles being driven in the sea, and being told that " you ain't seen owt!"
She remembers her shock at seeing Plymouth post blitz.
On the whole she had a wonderful time, making several life long friends. She also knew sadness, as when losing her brother Harry in Mayamar in 1944.
Lillian met Kenneth Green at Exeter Halifax office, they married in June 1949. Although they didn't have children they looked after my cousin and myself during summer holidays. Ken died in November 2007.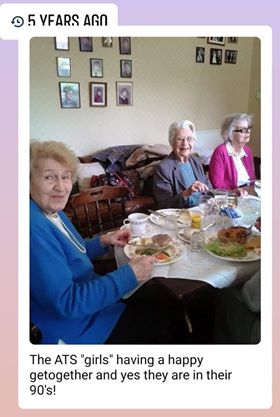 If you know a local resident with an untold history of WWII, please let us know so that we can celebrate them.
The Women's Royal Naval Service (WRENS)
The Women's Royal Naval Service, known as WRENS, was the women's branch of the United Kingdom's Royal Navy. First formed in 1917 for the First World War, it was disbanded in 1919, then revived in 1939 at the beginning of the Second World War, remaining active until integrated into the Royal Navy in 1993.
Wrens were initially recruited to release men to serve at sea. This was reflected in the recruiting slogan 'Join the Wrens today and free a man to join the Fleet.'
Just such a Wren was based in Bishopsteignton during WWII, Dorothy Enever.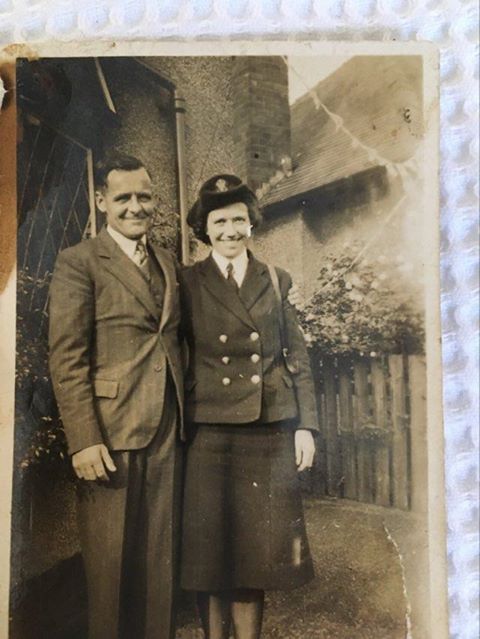 Dorothy's daughter, Sandra Ridley, has contacted us and told us her mother's story.
My mum was Dorothy Enever during the war, became Dot Churchill when she married my dad and then Dot Williams.  She was a Wren during WW2 and for a while around 1943 she was stationed at Bishopsteignton possibly staying at Kittoes. She was a Londoner but came back to Teignmouth , met and married my Dad and stayed for the rest of her life. She died in 2004 age 92.
From her Naval records , she was stationed at HMS Heron (Haldon) from 15th Sept 1943 until 27th July 1944, first as a Leading Wren Cook , then as Petty Officer Wren Cook . She used to talk about living at Kittoes. She was demobbed on 18 March 1946 and came back to Teignmouth. Her brother , Harry Harper, had been a PoW and came with his wife and child to the Turf Locks on the Exe to be the landlord, but not sure who came first . Mum's first job here was at the Mordref Hotel , owned by the Wills family (where the Teignmouth Lido is now). At sometime during the 70s she was the cook at Huntley.
My cousin Jean Churchill was married to Fred Sharland in 1956 and they lived in Fore Street . Her father, my uncle , was George Churchill who built the original and lived at Rockstone on the main road. I was one of Fred and Jean's bridesmaids age 6! I remember going across the road from the Village Hall reception with my mum, aunties and cousins to their cottage and making an apple pie bed!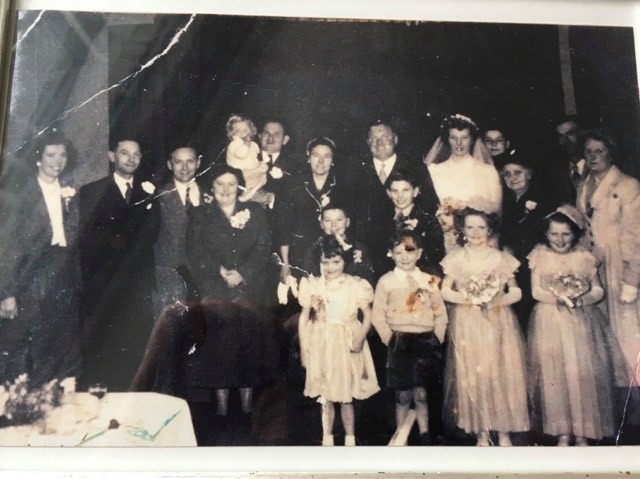 This is my Gran , 4 of her children , their spouses and children. I'm immediately in front of the bride , Jean !
Read more about the WRENS here;
http://www.bbc.co.uk/history/ww2peopleswar/timeline/factfiles/nonflash/a6650048.shtml
If you know a local resident with an untold history of WWII, please let us know so that we can celebrate them.
The Women's Land Army
The Women's Land Army (WLA) was a British civilian organisation created during World War II so women could work in agriculture, replacing men called up to the military. The Women's Land Army made a significant contribution to boosting Britain's food production during the Second World War. Before the war Britain had imported much of its food; when war broke out, it was necessary to grow more food at home and increase the amount of land in cultivation. The Land Girls, as they were known, did a wide range of jobs, including milking cows, lambing, managing poultry, ploughing, gathering crops, digging ditches, catching rats and carrying out farm maintenance work. Some 6,000 women worked in the Timber Corps, chopping down trees and running sawmills.
In Bishopsteignton many of the farmers and agricultural workers were considered as in reserved occupations, so weren't called up to the services. Therefore there were fewer Land Army girls in the village than in some other areas of Devon. We do have a photograph of one Land girl who stayed at Murley Grange during WWII.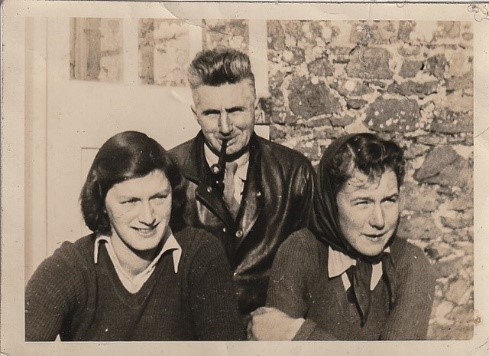 There is a lot more information about the Women's Land Army here:
https://www.bishopsteigntonheritage.co.uk/events/dig-for-victory/
and here:
http://www.bbc.co.uk/history/ww2peopleswar/timeline/factfiles/nonflash/a6652055.shtml
This is a video that a re-enactor of the WWII period has made about being a Land Girl:
Nursing
One of the most essential jobs that women did during WWII was nursing, whether in field hospitals or in country villages. WWII nurses had to be between the ages of 21 and 40, with no children under 14. Before 1943, they didn't need formal training, but by July of that year, commissioned Army nurses needed specific training. WWII nurses were trained in things like field sanitation, mental health, and the administration of anaesthetics.
In villages like Bishopsteignton the local, or District nurses were vital.
Read all about the local history of Nursing in this article, written by Sarah Irvine, a Nightingale Nurse who lives in the village:
https://www.bishopsteigntonheritage.co.uk/events/world-war-two/nursing-in-wwii/
For more information on the work that women did during WWII, look here: