Updates from work in the Heritage Hub, recent events, achievements and new projects!
Bishopsteignton School Reunion
20th November 2021
Our School Reunion Tea last week was extremely well attended and a great success in every way! With former pupils who went to school in Bishopsteignton from the 1940s to the 1970s we were so privileged to hear stories from a range of eras.
Tea and lovely cakes were homemade and served by our amazing Trustees, helping to keep us going from 2pm til 4pm telling stories, sharing memories and picking out old friends from class photos.
One of the goals for this event was to get in touch with some of the people who perhaps have moved away from Bishopsteignton but still retain memories and stories from their time at school in the village.
So a big thank you must go to those who travelled to Bishopsteignton from further afield to gather at the former school-turned-Community Centre, your involvement is so important for telling the story of the village!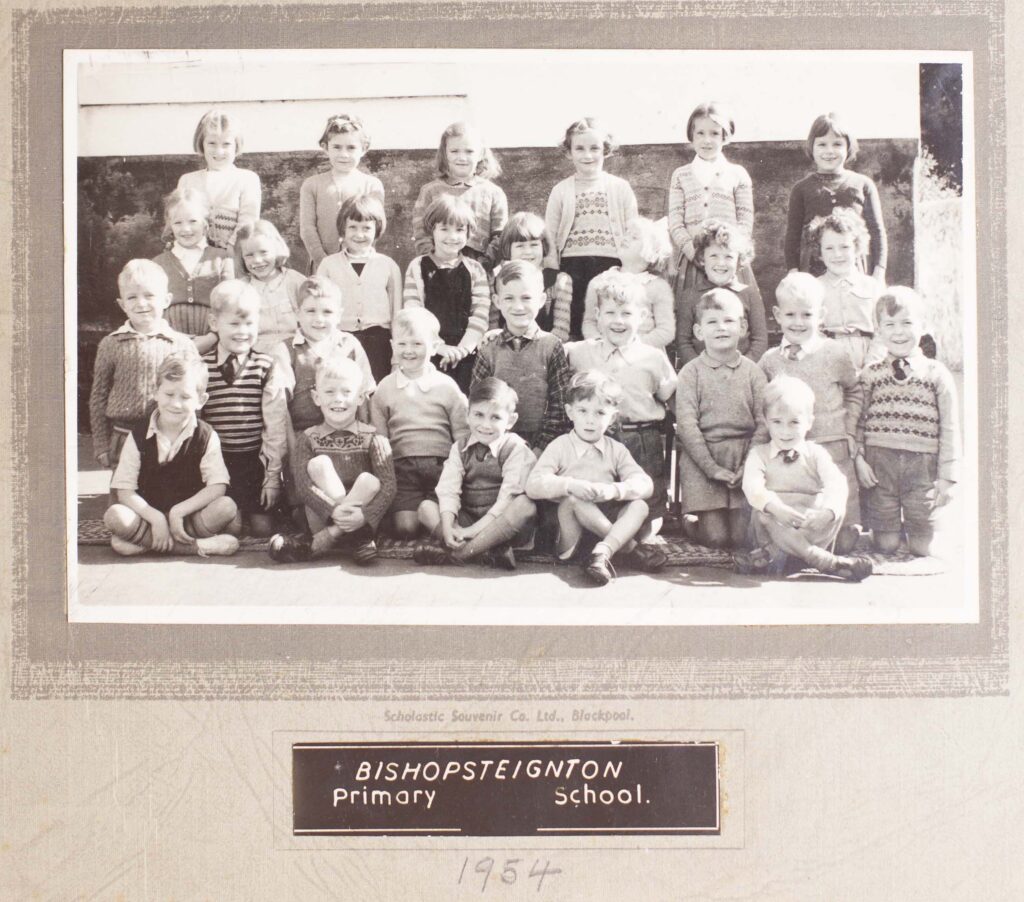 Another of our aims for the reunion was to build on our growing 'remote' archive collection and add some more material relating to the school. Our archival record is the vital foundation for preserving and telling the story of Bishopsteignton and wow, you made an amazing contribution!
Thank you to all those who brought and left their school photos with us on temporary loan for cataloguing and digitisation, they will be available to search and view online in the next few weeks so keep an eye on the Archive Collection search page!
Bishopsteignton Heritage Chairman gave a short welcome announcement concluding in a toast to the memory of local lady, Sheila Robbins who sadly passed away shortly prior to the reunion. Sheila is remembered by many former pupils as the 'best dinner lady at the primary school ever' and by villagers as 'the welcoming, smiling face of Bishopsteignton.
You can listen to an Oral History interview with Sheila about the Bishopsteignton Players here: Sheila Robbins on the Early Days of the Bishopsteignton Players.
If you yourself are a former pupil of Bishopsteignton School (pre or post 1973!) and have stories, memories, photos or other material you would like to share with the community, please get in touch!
Lindy Hop Tea Dance
16th October 2021
Thank you so much to everyone who joined us for our Lindy Hop Tea Dance at the Community Centre on 16th October. We watched a demonstration and took instruction then all took to the floor to try out our new moves!
The dance was organised in lieu of celebrations for which we could not gather during 2020, the 75th anniversary year of VE Day. Hence the wartime theme! Our instructors for the day, The South West Lindy Hoppers, have said
"Thanks very much we enjoyed ourselves too and it was great how quickly you picked up all the Lindy Hop and Charleston moves."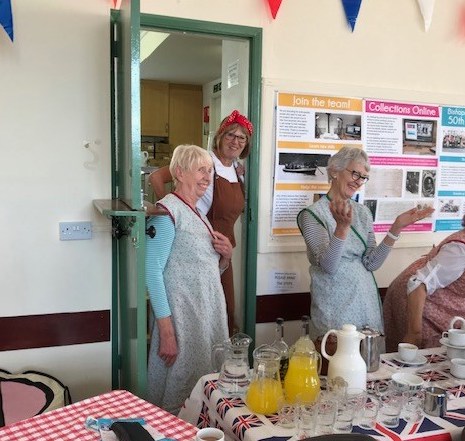 This event was such a great opportunity for us to make a comeback in the community, catch up and just have some fun! We hope those who were able to nip into the Heritage Hub during the dance will be able to visit again soon.
Many thanks also to all the wonderful volunteers who brought and served the lovely refreshments, we couldn't have had a tea dance without the tea!
The SW Lindy Hoppers have regular classes in Exeter and Totnes so if you would like to join, email them at: [email protected]
Since we all enjoyed ourselves so well, there may be more Lindy Hop events to come in Bishopsteignton so watch this space!
Join the Team!
We are going to relaunch the Heritage Hub in Spring 2022 & we are actively looking for volunteers to help us do it!
There are a variety of activities and opportunities in all parts of the charity so even if you have just a few hours a month free, get in touch!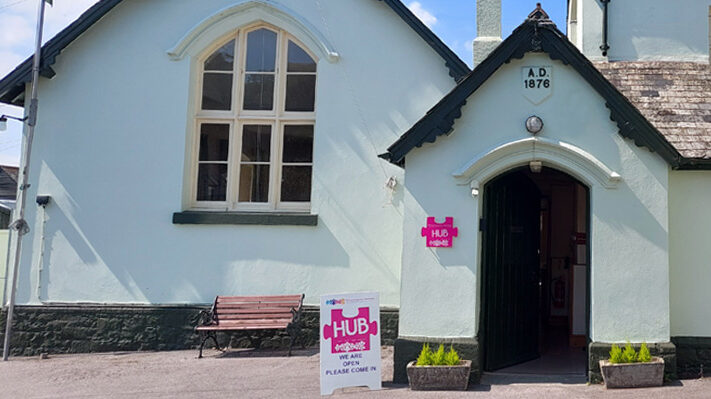 Hub Updates
Another month of cataloguing and digitisation means our online collections are bigger than ever! There are over 200 individual digitised items in our online catalogue relating to the Players with more being added every week. You can search for them and nearly 2000 other records in our archive here: www.bishopsteigntonheritage.co.uk/bishopsteignton-archive-collection
Upcoming Events
We don't have any events coming up at the moment.
Keep an eye on our social media for updates! Follow our Facebook page and Twitter for all the latest.
You can sign up to receive this newsletter and other updates via email on our Contact page.